Troy Anderson
SVP, Financial Advisor
CAPTRUST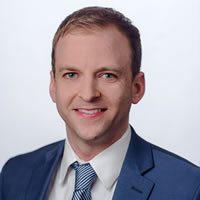 Troy joined CAPTRUST in 2017. He serves as a vice president and financial advisor, responsible for providing defined contribution, defined benefit, and nonqualified plan advisory services to corporate fiduciaries. Troy helps clients build successful retirement plans by leveraging the firm's resources to provide independent advice on investments, plan design, participant financial wellness and advice, fiduciary process, and vendor management.
Troy holds the Certified Plan Fiduciary Advisor (CPFA) credential from the National Association of Plan Advisors (NAPA). He has also completed NAPA's Nonqualified Plan Advisor (NQPA) certification program.
Prior to joining the firm, Troy was a client manager at Wolin & Associates, Inc. When he is not in the office or with a client, you can find Troy spending time with his wife and their two boys.
EDUCATION
Bachelor of Science degree in business from Trinity International University
Master of Arts degree in Sports Administration from Northwestern University
INDUSTRY DESIGNATIONS
Certified Plan Fiduciary Advisor
AWARDS & RECOGNITION
Barron's Top 50 Institutional Consultants | 2019 (Team Des Moines)
NAPA Top DC Advisor Teams | 2019 (CAPTRUST Des Moines)
NAPA Top Advisors Under 40 Nominee | 2018, 2019, and 2020
INDUSTRY INVOLVEMENT
Programming Committee, Central Iowa Society for Human Resource Management (SHRM)
Danielle Atchison
Business Immigration Attorney
Corporate Immigration Compliance Institute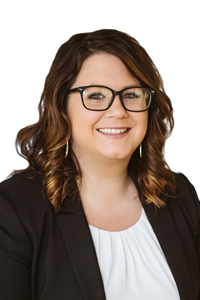 Danielle practices in corporate immigration law. She assists employers with immigration compliance plans, policies and procedures, I-9 audits, E-Verify compliance, and immigration related defense from ICE worksite enforcement investigations. Danielle assists the firm's clients with visas for international personnel, investors, and executives, including E-1, E-2, L-1, H-1B, P, O visas, and employment-based green cards.
Matthew Brick
Attorney
Brick & Gentry, P.C.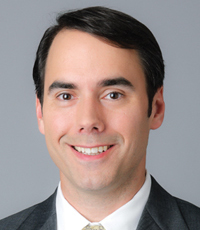 "Working with clients is what I do best. Whether it's advising cities on issues or helping settle employment disputes, I always want to procure the best outcome for those I represent. I'll keep working until I do."
Matt Brick is a shareholder of Brick Gentry P.C. His practice involves business transactions along with providing legal guidance for a number of cities and other public corporations. In addition, Matt represents both businesses and governments in a variety of labor and employment issues.
For his business clients, Matt handles a variety of matters ranging from: forming business entities such as corporations, limited liability companies and partnerships; negotiating contracts, assisting with the purchase and sale of businesses; and entering in equity sales and/or joint ventures with outside parties.
His municipal practice covers issues such as ordinance drafting, prosecutions, contract preparation, litigation defense and handling real estate issues. Matt has experience with municipal issues involving governmental immunity, open records, open meetings, constitutional rights and eminent domain.
Matt's employment practice involves advising employers on employee discipline, assisting with drafting, reviewing and revising employment policies, and handling hiring and reduction issues. Matt also works with employers on union­ related matters, such as unfair labor practice charges and negotiating collective-bargaining agreements.
Prior to joining the Firm, Matt worked for the Vinson & Elkins law firm in Dallas, Texas, defending and advising clients in a wide range of labor and employment issues. Matt has extensive civil litigation experience defending public and private corporations on matters such as wrongful termination, discrimination disputes, wage and hours cases and a variety of other statutory and common-law claims.
Nate Brolliar
Regional Sales Director
HealthEquity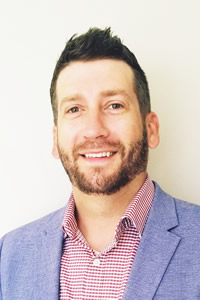 Nate joined HealthEquity in 2018 and is currently the Regional Sales Director in the states of Iowa, Nebraska, Kansas, and Oklahoma. Nate specializes in consumer-direct benefits including health savings accounts (HSA), flexible savings accounts (FSA), health reimbursement arrangements (HRA) and COBRA administration.
Nate retains a close working relationship with the employer benefits community, serving as a liaison between clients, health plan providers, and the broker community. Nate has 8 years of industry experience. Prior to joining HealthEquity, he worked at ADP helping small to mid-market clients streamline and integrate their human capital management systems.
Nate is a graduate of Bellevue University. He resides in Omaha, NE with his wife, two boys, and yellow lab.
Scott Burgmeyer
Founder & CEO
Creative Solutions Group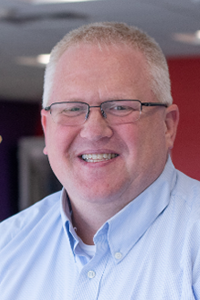 Scott Burgmeyer, Leadership Excellence, Quality, Lean, Six Sigma & Baldrige Guru, is the founder & CEO of Creative Solutions Group. For over 30 years, Scott has worked and consulted in manufacturing, technology, education, finance and health care industries. Scott has held QA Manager, CI Manager, Human Resources & Talent Director, SVP Quality & Improvement, and Chief Improvement Officer titles.
As a Master Black Belt and creator of The DMAIC Way®, Scott's goal is for everyone to Make it Better! Make it Stick!
Hugh Cain
Shareholder Attorney
Hopkins & Huebner, P.C.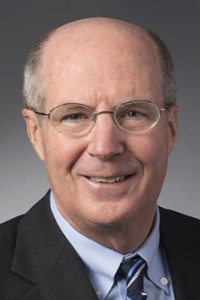 Hugh Cain is a shareholder at Hopkins & Huebner, P.C.  A graduate of the University of Washington School of Law, he has practiced in the state and federal courts of Iowa since 1983, and primarily works in employment and local government law.
Hugh has litigated legal disputes and advised for Iowa private employers and local governments on a wide variety of employment, civil rights, safety, and wage issues. He has negotiated collective bargaining agreements and assisted local government boards with governance, open meetings, and open records issues. Hugh has substantial experience representing and advising Iowa municipalities regarding city and state code as well as state and federal law compliance.
Hugh is listed as a Super Lawyer in employment law by Super Lawyers magazine and is listed by Best Lawyers in America for employment and municipal law.  Hugh is the past chair of both the Iowa Bar Association's Employment Law Section and the Government Practice Section. 
Angie Chaplin
Certified Master Facilitator & Coach
Mindful Leadership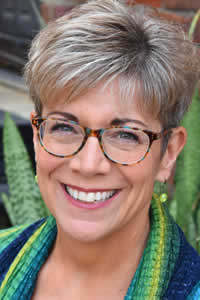 Known across the country for her mastery of content and infectious charisma, Angie Chaplin is a leadership coach, facilitator, consultant, author, and educator with more than two decades of work in organizational leadership and human resources. Angie founded Mindful Becoming LLC and owns Mindful Leadership, a coaching and consulting practice grounded in leadership research and guided by mindful behavior.  She launched the company after returning to her passion and fulfilling her purpose through recovery from alcohol addiction.
As one of only 40 in the country, Angie is a Certified Master Facilitator for the internationally best-selling book The Leadership Challenge©  by Jim Kouzes & Barry Posner, Angie has been endorsed by the authors to facilitate in-person and virtual workshops, coach leaders in the Leadership Practices Inventory©, and deliver The Five Practices of Exemplary Leadership©, in academic settings. She is also a contributing author to The Leadership Challenge Workshop Facilitator's Guide, and The Leadership Challenge Activities Book.    
Certified in administering and analyzing DISC behavior assessments, Angie works with leaders at all levels to achieve their goals in strong families, thriving community organizations, successful small businesses, and high-performing companies. Active in recovery communities, Angie also leads alcohol addiction peer support groups as a virtual meeting facilitator and mentor.
Angie earned a master's degree in strategic communication and leadership from Seton Hall University and holds a bachelor's degree in communication from Buena Vista University. She is a native of Decorah, raised her family in Waverly, and resides in Marion, with her two sons currently in college at the University of Northern Iowa and University of Iowa.  
Reach out to Angie for inquiries on leadership coaching, behavior assessment, leadership workshops, and speaking engagements. She can be reached at angie@angiechaplin.com or 319-404-7357.
Erin Clanton
Attorney
Brick & Gentry, P.C.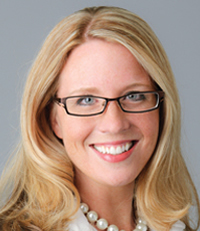 "The cornerstone of my practice is understanding that every issue matters. Whether I'm representing a municipality or handling an employment matter, I'm always doing everything I can to achieve success."
Erin Clanton is a shareholder of Brick Gentry P.C. The majority of Erin's practice is focused on the representation of municipalities. She also handles a wide variety of employment matters; performs general real estate work, including title examination and loan closing services; and assists creditors in their relations with debtors, both in and outside the bankruptcy realm. Erin also serves as the City Attorney for Nevada, Iowa, and provides assistance to a number of other Iowa public entities. Erin graduated from the University of Iowa in 2002 with degrees in English and Finance. In 2005, she graduated from Creighton University Law School and joined Brick Gentry as an associate. Erin became a shareholder of Brick Gentry in 2009.
Elizabeth "Beth" Coonan
Attorney
Dentons Davis Brown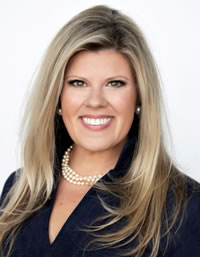 Elizabeth A. Coonan is an employment and immigration lawyer at Dentons Davis Brown. She represents clients across a variety of industries from technology to manufacturing to agriculture and partners with employers of all sizes to find solutions to their workforce-related challenges. She works in the areas of employment, workers' compensation and business immigration law and assists employers with complex medical return to work situations, policy development and enforcement, restrictive covenants, business visas and compliance with immigration laws, litigation and workers' compensation strategy and conducts trainings on topics including drug testing, harassment and FMLA.
Elizabeth also counsels clients regarding discipline and termination situations and compliance with local, state and federal employment and civil rights laws and regulations. She represents clients in proceedings in front of various courts and administrative bodies including the Iowa Civil Rights Commission and the Iowa Division of Workers' Compensation. Elizabeth also assists clients in dispute resolution using alternate forums and is a certified mediator. She also serves as an independent investigator for harassment and other claims.
She is a member of the American Immigration Lawyers Association and the Iowa State Bar Association's Labor and Employment Law Section. She is also a member of the Iowa Association of Workers' Compensation Lawyers and the Polk County Bar Association. She is an editor of the Iowa Human Resource Manual, has been recognized by Chambers USA for her work in Labor & Employment law, has been selected for inclusion in Best Lawyers in America® for her work in Workers' Compensation law and Super Lawyers® in the area of Labor and Employment Law on the management side.
Elizabeth's community work is focused on mental health and advocating for improved conditions for women and girls across Iowa. She serves as the Chair of the Iowa Commission on the Status of Women and as a member of the Board for the Iowa Department of Human Rights. She is also a member of the Drake University Law School Board of Counselors, the Des Moines Pastoral Counseling Center Board of Directors, a member of the House of Mercy Board of Directors and a member of the Greater Des Moines Partnership's Talent Development Board. She also serves on the Iowa Center for Economic Success Strategic Advisory Committee.
Elizabeth received her B.A. in Political Science and B.A. in International Studies from Miami University and received her J.D. with honors from Drake University Law School, where she was an editor of the Drake University Journal of Agricultural Law and served on the Moot Court Board. She is admitted to practice before the United States District Courts for the Northern and Southern Districts of Iowa and the United States Eighth Circuit Court of Appeals. Beth joined Dentons Davis Brown in January 2021 after practicing as an employment and immigration partner at BrownWinick law firm and chairing the firm's Employment Practice Group. Prior to that, Beth practiced exclusively as a litigator with an insurance defense law firm.
Dr. Jarik Conrad
VP, Human Insights and HCM Advisory​
UKG (Ultimate Kronos Group)

Dr. Jarik Conrad leads the Human Insights and HCM Evangelism group at UKG, where he works to help organizations put their people first. Immediately prior to joining UKG, he led The Conrad Consulting Group, where he served as an executive coach, keynote speaker, and management consultant. He has held human resources leadership roles in the private, public, and non-profit sectors. He has also been a research collaborator with the Mayo Clinic.
Dr. Conrad earned a bachelor's degree from the University of Illinois, two master's degrees from Cornell University, and a Doctor of Education degree from the University of North Florida. He holds certifications in intercultural sensitivity, emotional intelligence, plant-based nutrition, personal training and weight management.
He is a sought-after speaker in the areas of leadership, health & wellness, emotional intelligence (EI), and diversity, equity, inclusion & belonging (DEIB). He is also the author of the Amazon best-seller, The Fragile Mind. His next book, In Search of Humanity, will be published later this year.
Holly Corkery
Attorney, Shareholder
Lynch Dallas, P.C.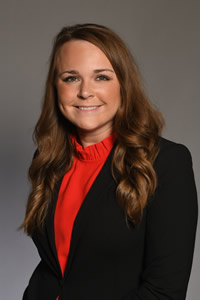 Holly Corkery is a shareholder at Lynch Dallas, P.C., in Cedar Rapids. Ms. Corkery received her bachelor's degree from Coe College in 2009 and graduated from the University of Iowa College of Law in 2012, following which she began practicing with Lynch Dallas, P.C. Ms. Corkery regularly practices in the areas of employment and labor law and general litigation defense for both public and private sector clients. In addition, Ms. Corkery routinely assists public and private employers with internal investigations involving civil rights and employee misconduct allegations.
Thomas Cunningham
Attorney/Shareholder
Nyemaster Goode, P.C.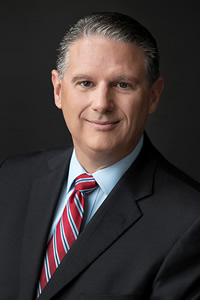 Thomas M. Cunningham is the Chair of the Labor & Employment Law Department at Nyemaster, Goode, P. C. in Des Moines, Iowa. Tom has been honored by being admitted to membership in the peer-reviewed societies Best Lawyers in America, Benchmark Litigation, Iowa Super Lawyers, Great Plains Super Lawyers and Chambers USA Leading Lawyers for Business, all in the area of Labor & Employment Law and related litigation. He received his undergraduate and law degrees from the University of Iowa. His practice consists of representing private and public sector management clients in all areas of labor and employment law, with an emphasis on trials in federal and state courts and administrative agencies, including discrimination and civil rights cases, and FMLA, ADA, wage/hour, OSHA, MSHA, and affirmative action matters. In addition, Tom represents employers in the traditional labor law arena, having advised employers in union avoidance tactics and organizational campaigns and defended employers from unfair labor practice charges before the National Labor Relations Board.
Sarah Davidson, PHR, SHRM-CP
Director of Human Resources
Roeslein & Associates, Inc.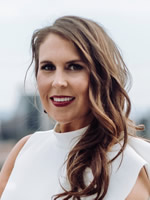 Sarah Davidson is the Director of Human Resources at Roeslein & Associates, an international engineering, manufacturing, and construction firm with 11 entities and over 850 employees, since joining them in 2013 they have quadrupled in size and have no plans to slow down. Prior to Roeslein, Sarah served in HR and Safety leadership positions with manufacturing, logistics, and environmental companies in Springfield and St. Louis, MO. She holds her PHR, SHRM-CP, California micro-credential with SHRM, and is currently earning her MBA from Saint Louis University.
Julie Develin
Sr. Partner, HCM Advisory
UKG (Ultimate Kronos Group)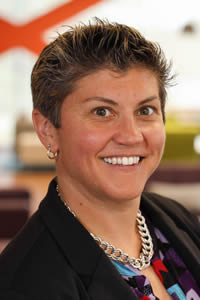 An expert on employee relations, workplace flexibility, and workforce development, Julie Develin is a Sr. Partner, HCM Advisory at UKG, a global leader in workforce cloud solutions. With more than 17 years of experience as an HR practitioner focused on improving workplace culture and enhancing the employee experience, Develin helps organizations implement strategic employee technology and workplace initiatives to enhance productivity, improve communication, and increase satisfaction across the workforce. Develin holds an M.S. in human resources development from McDaniel College, where she continues to work today as an adjunct professor in the human resources management and human services management programs.
Erik Dominguez
Speaker and Coach
Speak Up Stories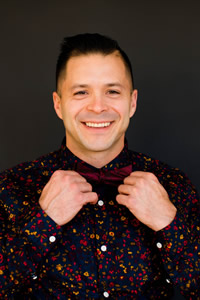 As an immigrant who grew up between two cultures and mixed messages, the familiarity I have with speaking fears fueled me to learn and share the tools to overcome those obstacles. For nearly 25 years, my team-oriented speaking and teaching style has centered around shared experiences, a philosophy that everyone has a unique story, and a belief that everyone can share their minds and heart through powerful presentations.
Amanda Dorr
Employer Consulting and Well-Being Consultant
Wellmark Blue Cross Blue Shield

Amanda Dorr joined Wellmark Blue Cross and Blue Shield in 2015 and her responsibilities include developing and managing the successful design, implementation, and evaluation of customers' health and well-being programs.
More than 14 years of experience in the wellness industry.
Skilled at analyzing customers' data including health care and pharmacy claims, demographics, risk data, benefits plan, work environment, policies, culture, financial resources, etc. to design a comprehensive well-being and medical management strategy.
Acts as a subject matter expert regarding marketing communications, legal, and compliance.
Experienced consultant to employer groups, helping them understand business issues and desired outcomes concerning their employees' health and wellness results and activities.
Previous experience includes managing customer implementations and renewals of an online benefits platform and organizing a wellness fundraising program for a local nonprofit organization.
Bachelor's degree in health promotion with an emphasis specific to wellness.
Certified Thriving Culture Consultant
Certified nutrition and wellness consultant American Fitness Professional Associates (AFPA)
David Dubczak
Creativity Coach
Creative Dave/Conjunction Media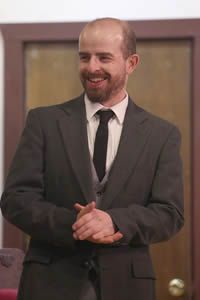 David Dubczak, a.k.a Creative Dave, loves helping people be more creative. He believes everyone has their own secret "Genius Mode," and creative thinking is the key to unlocking it.
As a coach and consultant, his passion is teaching people let their minds explore possibilities. "The way we do things" is the enemy of progress, and turning problems into possibilities opens the door to innovation.
David is also an award-winning playwright, and his video productions have won several awards with organizations such as the Iowa Motion Picture Association, Broadway World, and the Festigious International Film Festival Los Angeles.
David earned his Bachelor of Science in Education at Drake University, and his Master of Education in Instructional Design and Technology at Iowa State University. He loves to speak and workshop on creativity and productive failure.
Book him at CreativeDave.net, and see his other productions at ConjunctionMedia.com
Jean Duffy
SVP, Financial Advisor
CAPTRUST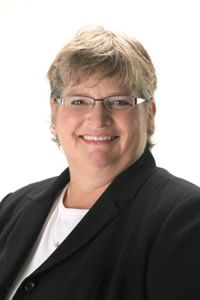 Jean joined CAPTRUST in 2010 and serves as a Senior Vice President and principal financial advisor. As a retirement plan consultant to corporate fiduciaries, she is motivated to improve retirement plan outcomes for plan sponsors and their participants by structuring solid governance processes and superior educational opportunities.
When she is not in the office or with a client, Jean enjoys reading, traveling, giving back to the community, and spending time with family. She is committed to living life to the fullest and encouraging others along the way. Prior to joining CAPTRUST, Jean served as a retirement plan consultant and educational specialist for a regional brokerage firm. She was the first person in Iowa to receive the Accredited Investment Fiduciary designation and has worked in the industry since 1990.
EDUCATION
Bachelor of Science degree in resource management from Iowa State University
INDUSTRY DESIGNATIONS
Accredited Investment Fiduciary Analyst™
Accredited Retirement Plan Consultant
AWARDS & RECOGNITION
NAPA Top Women Advisors | 2015, 2016, 2017, 2018, 2019, and 2020
Barron's Top 50 Institutional Consultants | 2019 (Team Des Moines)
Financial Times 401 Top Retirement Plan Advisor | 2017, 2018, and 2019
Top Advisor Defined Contribution Teams | 2018
NAPA Top DC Advisor Teams | 2019 (CAPTRUST Des Moines)
Julie Enga
Team leader, Employer Consulting and Well-being Services
Wellmark Blue Cross Blue Shield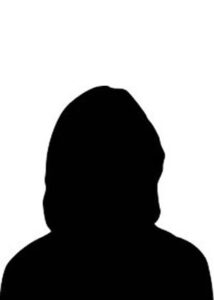 Julie Enga joined Wellmark Blue Cross and Blue Shield in 1999 and her responsibilities include leading the employer consulting and well-being team to bring expertise on culture, engagement and well-being solutions to our customers.
Julie's focus is to ensure employer group's have the support, tools and services to keep their employees performing at their best based on data, best practices, research and experience.
More than 25 years of health and well-being experience in corporate health and well-being strategy, consulting with employers on culture, engagement and well-being solutions.
Works with leaders throughout the health and well-being industry to bring trends and innovation to Wellmark.
Strategically manages well-being relationships to provide the best value and experience to our members.
Passionate about finding solutions within all areas of well-being that focus on the whole person and align with Wellmark strategy.
Registered and licensed dietitian and Thriving Workplace Culture Consultant
Denise Forney
Training Development Advisor
MidAmerican Energy Company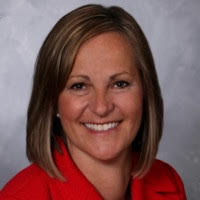 Denise Forney is an Organizational Development professional, serving as a Corporate Training Advisor for MidAmerican Energy Company. She is a natural engager of people, building relationships within her organization and with the local community for the past 26 years of her career in training and development.
She is the creator of the MidAmerican Energizer series, driving momentum on diversity related topics internally and for organizations such as the Iowa Employment Conference, the Association of Talent Development (ATD) and the Energized Women Resource Group.
Denise leads authentically with positive energy, new ideas and brings out the best in everyone. In addition to her role at MidAmerican, she is a "teacher, trainer and edu-tainer" – teaching guitar lessons in her home and on her front porch and playing locally in the Des Moines metro area. She and her husband John have been married for 20 years and have three beautiful children: Rachel, Kaitlyn and Jacob.
Mary Funk
Attorney
Nyemaster Goode, P.C.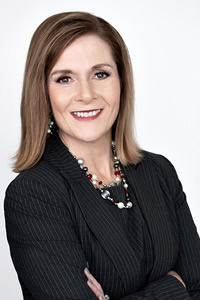 Mary E. Funk is a shareholder with Nyemaster Goode, P.C., handling almost exclusively employment and labor matters. She litigates on behalf of management in state and federal courts, administrative agencies and before arbitrators concerning employment contract disputes; sexual harassment; race, sex, age, national origin and disability discrimination; wrongful termination; Family and Medical Leave Act; Fair Labor Standards Act; non-compete agreements; and unemployment. In addition to litigating cases, Mary proactively counsels clients on issues such as hiring and firing, drug testing and policies, harassment and discrimination investigations, employment policies, wage and hour issues, employee leave issues, and company handbooks. She also negotiates collectively bargained contracts and drafts corporate documents related to employment such as contracts, non-compete agreements, policies and procedures, company handbooks, and settlement agreements and releases.
Mary is a native of Mt. Pleasant, Iowa, and a 1995 graduate with distinction of the University of Iowa College of Law. During law school, Mary served as a Note and Comment Editor for the Iowa Law Review. She earned her Bachelor of Arts degree from Drake University, graduating magna cum laude, in 1992.
David Grove
Owner & President, Chief Clinical Officer
Compass Clinical Associates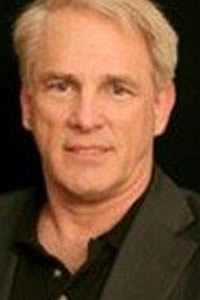 David began his practice in the human services field as a Social Worker in 1973. He received his Ph.D. in psychology from Southern Illinois University in 1984, and completed additional graduate work at the University of Iowa in 1990. He is a licensed psychologist and a licensed health service provider in psychology in Iowa. As a graduate student, he was selected by Phi Kappa Phi as being in the top 7% of all college students across all fields of study in the United States.
Dave's therapy approach combines biological, psychological, social, developmental, and spiritual aspects of the human experience. He is a strong believer in the healing power of laughter and humor, and incorporates them into the therapeutic process. His practice at Compass Clinical Associates includes individual and group psychotherapy, marriage and family therapy, psychological testing, and forensic psychology.
Dave serves school-age children through geriatric patients. In addition to his private practice at Compass Clinical Associates, his experience includes college teaching, working with children at a residential treatment facility, outpatient chemical dependency group work, school psychologist, Head Start consultant, directing a Community Mental Health Center, and forensic psychologist. He was awarded Diplomate by the American Board of Psychological Specialties, and is identified as an expert in Forensic Psychology.
Fran Haas
Shareholder
Nyemaster Goode, P.C.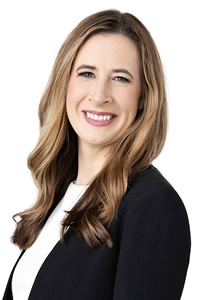 In her labor and employment practice, Fran Haas encounters a fair share of difficult cases, but in each matter, she's determined to reach a conclusion that satisfies her clients. "I'm able to handle all the issues my clients might encounter," she says. "It's about being resourceful."
Fran litigates for employers in cases related to harassment, discrimination, retaliation, Family and Medical Leave Act, equal pay, and wrongful termination. She negotiates collective bargaining agreements on behalf of management, as well as other labor disputes. While Fran enjoys litigating, she emphasizes consulting before issues arise. Whether she consults through a phone call, conducts in-person training, or reviews policies or anticipated employee terminations, she's with the client from start to finish. "It's not just about pointing out the problem but getting them to the finish line so they don't have to worry about it at all."
In addition, Fran leads webinars and speaks frequently on employment and higher education issues, with an emphasis on mental health and substance abuse issues in the workplace.
Education Background and Awards
Benchmark Litigation, Future Star, 2021
First in class at UNI, 2002
Order of the Coif, University of Iowa College of Law, 2004
Cases and Success Stories
Rossley v. Drake University, 2020, WL 2107937 (8th Cir. 2020). Obtained summary judgment for client in Title IX and ADA retaliation case.
Edwards v. Des Moines Public Schools (Polk County Dist. Ct. of Iowa, 2019). First-chair defense verdict in jury trial involving claim of wrongful termination.
Bandstra v. Covenant Reformed Church (Iowa Supreme Court 2018). Favorable outcome on appeal of multiple tort claims in clergy sexual abuse case.
Smock v. Muscatine Center for Social Action (Muscatine Cnty. Dist. Ct. of Iowa 2017). Obtained summary judgment on plaintiff's claims for wrongful discharge claim in violation of public policy and breach of contract.
Banks v. John Deere & Co., Case No. 15-2058 (8th Cir. 2016). The Eighth Circuit Court of Appeals affirmed summary judgment for the employer on the plaintiff's race discrimination and harassment claims under Title VII and the Iowa Civil Rights Act.
Massey-Diez v. University of Iowa Community Medical Services, Inc., Case No. 15-2924 (8th Cir. 2016). The Eighth Circuit Court of Appeals affirmed summary judgment for the employer on the plaintiff's FMLA entitlement and discrimination/retaliation claims.
Dindinger v. Allsteel, Inc., 860 N.W.2d 557 (Iowa 2015). Obtained favorable answers to two certified questions of law on wage discrimination claims before the Iowa Supreme Court.
Ackelson v. Manley Toy Direct, LLC, No. 12-0442 (Iowa 2013). The Iowa Supreme Court held that punitive damages are not available in employment discrimination claims under the Iowa Civil Rights Act.
Jason Haglund
Ag Rural Mental Health & Addiction Specialty Coordinator
COVID Recovery Iowa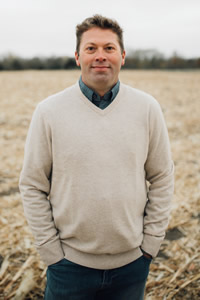 Haglund is a fifth generation Iowa farmer and co-owns the Boone County-based Hickory Grove Family Farm, where he and his family oversee nearly 500 acres of corn, soybeans, hops, and aquaculture. Haglund, a behavioral health subject matter and systems expert based in Story City, develops and delivers educational trainings on suicide prevention, mental illness, addiction, behavioral health policy and youth development.
Haglund is a motivated and proven leader within the behavioral healthcare field and was recently elected to his second year as the co-chair of the State Medical Assistance Advisory Council. Having recently launched Haglund Consulting, LLC., Haglund believes he can make a difference by doing his part in impacting systems and creating change through educating policy makers, businesses, and communities on the impact of wellness, behavioral healthcare reform, stigma, and related policies. Haglund regularly provides consultation, education, and guidance on behavioral healthcare system implementation, design, and quality improvement.
Haglund earned his bachelor's degree in Psychology from the University of Northern Iowa and his master's degree in Counseling Psychology from Gannon University in Erie, Pennsylvania. Haglund is a Certified Drug and Alcohol Counselor (CDAC) and is authorized to deliver numerous nationally recognized evidenced based trainings.
Frank Harty
Attorney
Nyemaster Goode, P.C.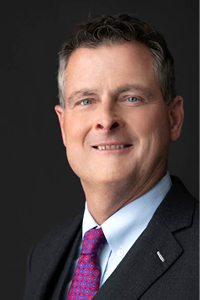 Frank Harty put himself through college and law school by playing football and working.
A commitment to professionalism and blue-collar roots—he's from a family of cops and firefighters—sparked his interest in workplace issues and his specialty in labor and employment litigation. "Next to faith and family, the workplace is the most important part of most lives," he says.
Frank has tried almost 100 cases to verdict. He regularly represents companies, nonprofit organizations, and institutions of higher learning in day-to-day and complex labor and employment issues.
Employers with litigation or other labor and employment needs can rely on his experience, knowledge, and persistence. Frank is equipped to address a broad range of labor and employment issues. "I'm primarily a trial lawyer who focuses on labor and employment, but I also have an office practice and provide preventive advice that relates to the workplace," he says.
His passionate desire to win shows in his record of success and his recognition by leading guides such as Chambers USA and Benchmark Litigation. "I like finding ways to win for my clients." Frank says, "and that might include winning by losing the right way. It might include winning by avoiding a fight. Very often, it includes going to trial and winning at trial."
Elizabeth Heffernan
Attorney
Ahlers & Cooney, P.C.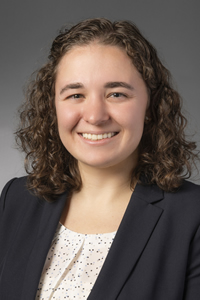 Elizabeth is focused in the areas of Employment Law, Education Law, and Litigation. She works with education clients on various human resources and other employment law matters, including employee discipline and terminations, employment contracts, drafting and revising employment policies, and investigations related to employment. Working with K-12 school districts and Higher Education institutions, she assists clients on a variety of issues, including those related to accessibility, accommodations, student programming, student rights and discipline, and special education. Her practice includes drafting and negotiating contracts, policies, and procedures to assist clients with maintaining legal compliance in their day-to-day operations.
Prior to joining Ahlers & Cooney, Elizabeth spent two years as a Judicial Law Clerk for the Honorable Leonard T. Strand, Federal District Judge, United States District Court, Northern District of Iowa. She also worked with Judge Strand as a Judicial Extern for a summer during law school.
Aaron Hilligas
Attorney, Shareholder
Ahlers & Cooney, P.C.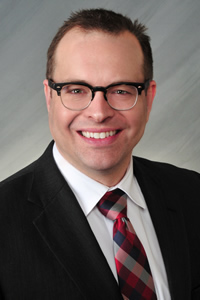 Aaron Hilligas works closely with municipalities, higher education, and K-12 educational institutions. He advises clients on a variety of labor and employment related matters and represents employers in collective bargaining contract negotiations, in cases before the Public Employment Relations Board and in other administrative hearings, and in grievance arbitrations. Aaron also assists employers in contract administration, the development and implementation of employee handbooks and policies, personnel issues, conducting workplace investigations, and the navigation of the labor nuances tied to the receipt of federal transit funds.
Prior to Ahlers & Cooney, Aaron worked in the Office of the General Counsel for the National Labor Relations Board (NLRB) in Washington, DC. With the NLRB, he developed legal theories pursued by General Counsel, advised regions on litigation strategy, and represented the agency in injunction cases on appeal. He has also worked in-house as an attorney with labor organizations representing a variety of industries in the public and private sectors. In these roles, he was involved in collective bargaining, contract enforcement and strategic campaigns, arbitrated and litigated disputes, and advised on policies, internal employee issues, regulatory compliance, organizing, employee benefits and internal governance.
Brent Hinders
Shareholder Attorney
Hopkins & Huebner, P.C.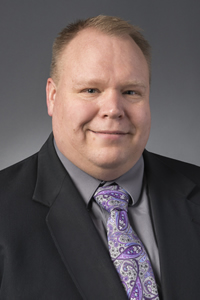 Brent Hinders has been practicing law in Iowa since 2005, and joined Hopkins & Huebner in 2011. A graduate of Simpson College and Drake University Law School, Brent now practices in the areas of labor, employment, criminal, and government law.
Brent is a member of the Iowa State, Polk County and Warren County Bar Associations. He is licensed to practice law in both the state and federal courts, the 8th Circuit Court of Appeals and the United States Supreme Court.
Brent has substantial experience in advising boards on legal matters, interpreting ordinances and statutes, writing policies, reviewing and recommending modifications to ordinances, negotiating collective bargaining agreements, representing municipalities in court and has tried numerous jury and non-jury trials.
Dr. Jody Janati
Speaker/Training Consultant
Communication Innovation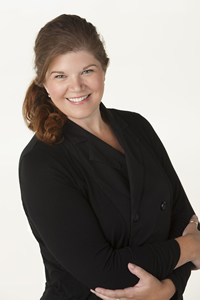 Jody Janati has a Doctoral degree in Organizational Leadership, and a Masters degree in Speech Communication. She offers a variety of public and professional workshops on conflict reduction tactics and effective communication skills. During her academic career she worked in various leadership roles, taught for over a decade at both the University of Minnesota and the MN state prison system. She currently trains for numerous organizations throughout the US. Dr. Janati is also the author of six books and DailyOm's best-selling class, Protect Yourself from Control Dramas. Create Your "MasterPeace."
William J. Judge, JD, LL. M.
Research Attorney
Drug Screening Compliance Institute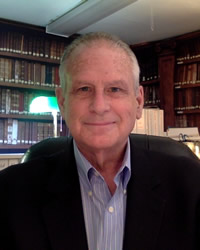 Bill is an attorney with over 34 years of experience in the workplace drug and alcohol testing industry. He is the Co-Founder of Drug Screening Compliance Institute (DSCI) focusing on state, federal and subject-specific compliance research, policy development and review, training, education and consulting.
Bill is a past Co-Chairman of the Illinois State Chamber of Commerce Drug-Free Workplace Program, a 10-year member of the American College of Occupational and Environmental Medicine (ACOEM) MRO Faculty, a past advisor to the American Society of Addiction Medicine (ASAM) MRO Committee, A 5-year participant in the White House Office of National Drug Control Policy (ONDCP) Regional Student Drug Testing Summits, and a participant in the 1988 White House Conference for a Drug Free America.
Bill has been involved in many workplace drug testing court cases at all levels, including the 1989 United States Supreme Court 'Skinner' decision. Bill co-founded Info-Lab, Inc. and managed Workplace Health Co-Op, a substance abuse program administrator. During his tenure with Info-Lab, Inc., he co-owned and operated Info-Meth, an HHS-certified laboratory located in Peoria, IL.
Bill has edited and written numerous articles and publications and regularly shares his industry expertise & thought leadership at several local, regional and national speaking events.
Bill resides outside Chicago.
Jeff Kortes
Founder
Human Asset Management, LLC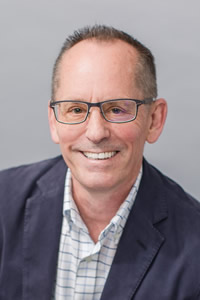 Jeff has more than 25 years experience in human resources. He has worked at companies that specialize in manufacturing, construction, and software development. During his career he has worked to recruit, retain and develop employees, at companies including ConAgra Foods, SPX, Midas International and American Crystal Sugar.
Jeff is the founder of Human Asset Management LLC, which helps organizations to recruit, engage, develop and retain talent. He is a member of the National Speakers Association (NSA) and a frequent speaker on the topic of loyalty, employee retention, recruitment and culture building. He is an avid high school wrestling fan, CrossFit participant and US Army veteran. Jeff is the author of Give Your Employees C.R.A.P…and 7 Other Secrets to Employee Retention and HR Horror Stories…True Tales from the Trenches. For more information visit http://www.jeffkortes.com and follow Jeff on Twitter @jeffkortes
Alec LeSher
Attorney
Ahlers & Cooney, P.C.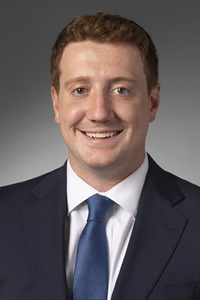 Alec is a member of the Ahlers & Cooney Public Law Practice Area and focuses his practice in the area of employment law, for both K-12 and Higher Education institutions. Alec assists clients with student and personnel issues; drafting and/or negotiating handbooks, contracts and policies; special education matters; and internal investigations.
While at Drake Law School, Alec clerked with the Ahlers law firm in the summer of 2019 and throughout the 2019-2020 academic year. Prior to attending law school, Alec worked at Wells Fargo as a Financial Crimes Specialist.
Paul J. Long
Speaker
L1FE, LLC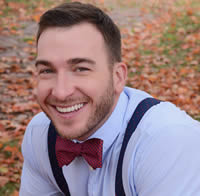 Paul J Long travels the world delivering high-content keynotes and training to Fortune 500 companies, government agencies and trade associations. His engaging, inspirational and unbridled energetic style is unlike any speaker you've experienced before. Paul's thought-provoking content, tactical solutions for growth and humor that rivals that of a stand-up comedian consistently generates feedback from participants.
Paul is the author of Fundamism: Connecting to Life Through F.U.N. which guides you on how to live your whole life—at work and at home—with FUN, joy, and fulfillment as the driving force. The book does so through Paul's entertaining real-life stories, researched-based recommendations, and practical exercises.
Engage in transformation and connect to life through F.U.N. (an acronym used to drive individual and organizational improvement). Laugh and learn in Paul's sessions while solidifying your foundation, understanding of others and identifying next steps to maximize fulfillment!
Paul will have your attendees engaged with humor and FUN from the beginning to the end. Not only are his presentations engaging and interactive, he leaves audiences thinking about how to change their mind and heart to lead more fulfilling lives.
He is a top-rated speaker at every event and consistently receives high marks by attendees, meeting professionals, and organizational leaders. He focuses on connecting with the attendees and creating a message that is customized specifically for your group and industry.
Paul challenges audiences to move beyond the traditional avenues of achieving happiness — money, title, status — and develop their own core values that create fulfillment.
If you are looking to create inspiring energy at your event, attendees and meeting planners will attest that Paul's presentation will leave you feeling upbeat, inspired and leaving with tools to improve quality of life both at home and in the workplace
Michele Matt, CSP
President/Author/Consultant Inspiring Solutions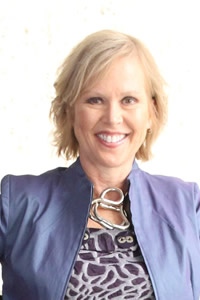 Each year since 1991, Michele has inspired the attitudes and actions of thousands of people around the world through customized learning experiences, dynamic keynote presentations, strategic business planning and organizational development. As a dynamic and highly effective communicator, clients appreciate her unique ability to challenge the minds and touch the hearts of people at any level within a company, from the board of directors to the front-line team members.
Since starting Inspiring Solutions in Des Moines, Iowa she's had the privilege of working in a wide-variety of industries, specializing in healthcare by designing and facilitating:
Strategic Planning
Leadership Development
Customer Service Initiatives
Team Building
Inspiring Solutions is an award-winning partner of Wiley Learning Solutions, an authorized distributor of Everything DiSC®, the leading suite of DiSC® – based workplace training assessments. In addition, Michele is a highly skilled and Accredited Facilitator in the Five Behaviors of a Cohesive TeamTM based upon Patrick Lencioni's best-selling book The Five Dysfunctions of a Team.
Since 2005, Custom Learning Systems has contracted Michele to implement a culture transformation process within 50 healthcare organizations to improve the patient experience and employee engagement. In 2011, she was awarded the "Impact to Business" from the Association of Talent Development – Iowa Chapter for the work she's done to help Matagorda Regional Medical Center to become a Hospital of Choice in the Houston area.
She is a highly respected healthcare consultant. Each year, Michele is asked to speak at numerous local and national conferences. She is the most requested speaker at the annual Health Care Service Excellence Conference. Plus, the majority of the Breakthrough and Service Summit Awards are given to her client-hospitals. She has earned the Certified Speaking Professional from the National Speakers Association, a designation earned by fewer than 10% of professional speakers worldwide. Other honors include Iowa Up and Comer and Outstanding Young Iowan.
Michele is appropriately recognized as "The Attitude Adjuster" because she has written several books and training resources on the topic, including the best- selling book Attitude: The Choice is Yours, the Activities to Enhance the Good, Bad and Ugly Attitudes and recently produced a video-based learning program called ATTITUDE!™ Resolving Difficult Situations in the Workplace. She has also written the Strategic Planning Handbook.
She has provided state and national leadership for the National Speakers Association (NSA) and the Association for Talent Development (ATD). She served on several boards including her alma maters Upper Iowa University and AIB College of Business.
Leyla Galmarini McMullen
Business Immigration Attorney
Corporate Immigration Compliance Institute

Leyla Galmarini McMullen practices corporate immigration law with the Mdivani Corporate Immigration Law Firm. Her corporate immigration compliance areas of expertise are internal I-9 audits and immigration compliance training for corporate counsel and HR professionals. Leyla's global mobility practice covers L-1, H-1B, E-3, O-1, and TN visas for international personnel sought by U.S. employers for their executives, management, and specialty occupation employees, and E-2 visas for entrepreneurs and key personnel. Leyla's pro bono work includes providing counsel and legal assistance to immigrant survivors of domestic violence and other violent crimes in obtaining legal immigration status through the Mdivani Corporate Immigration Law Firm's Pro Bono Program. As Spanish is her first language, Leyla's pro bono work is focused primarily in serving women and children victims from the Hispanic community. In addition to practicing business immigration, Leyla is a certified Diversity & Inclusion/Unconscious Bias speaker and trainer. She recently completed her Diversity and Inclusion certification through Cornell University. Leyla is a member of the Kansas Bar Association's Diversity Committee, the Hispanic Bar Association of Greater Kansas City, the Hispanic National Bar Association, the Association of Women Lawyers, and the American Immigration Lawyers Association.
Skye Mercer, MBA, SPHR, SHRM-SCP
HR Consultant/Leadership Coach
Skye HR Consulting, LLC


Skye Mercer, MBA, SPHR, SHRM-SCP is an Iowa-based Virtual HR Consultant & Leadership Coach who works with small businesses, nonprofits, and local governments all over the US to help offload the overwhelm of HR and create compliant and drama-free workplaces.
Through working with Skye, you will be guided to a clear HR strategy and roadmap to help you implement streamlined, compliant HR policies and processes so you can shift from reactive HR to proactive, strategic HR. With HR running smoothly, you'll have more time to focus on your mission, revenue/funding, clients, and the overall success of your organization.
Skye has a Bachelor of Arts in HR Management and a Minor degree in Spanish from Western Washington University, and a Master of Business Administration (MBA) degree from Arizona State University. She is certified as a Senior Professional in Human Resources (SPHR) and is a Society for Human Resources Management Senior Certified Professional (SHRM-SCP). She is also a Certified Disability Management Specialist (CDMS), which requires significant expertise with the Americans with Disabilities Act (ADA), Family Medical Leave Act (FMLA), and workers' compensation.
Skye is a Small Business Counselor with the Small Business Development Center and has recently been featured on the American Nonprofit Academy's Nonprofit Show and in SHRM Magazine.
Learn more about Skye at www.skyehrconsulting.com or connect on LinkedIn at https://www.linkedin.com/in/skyemercer/.
Liz Nead
Adventure Speaker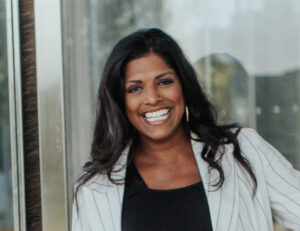 Liz Nead is an adventure speaker, traveling the world and taking on challenges to find lessons of leadership, communication diversity and inclusion. A diversity speaker and researcher for over a decade, she specializes common language and daily communication around race and cultural differences in the workplace. Liz uses a direct, humorous and vivid style from the stage to create opportunities for communication around differences Liz has also served as an executive coach and consultant for DEI challenges for companies like Paypal, News Corp, National Guard and YWCA.
Liz is a television host and author, writing several Amazon best sellers, most recently "The 1440 Principle." She also won a regional Emmy for her television show, "Life Dare." Liz balances her passionate work with a thriving family of seven, and husband of 20 years, a retired army major.
Katherine O'Keeffe
President
The MENTOR System

Katherine brings a portfolio of experience, humor, and a practical sense of humanity to assist people in all walks of life, with challenges to their creativity, application of innovative thinking, and forward movement in the professional and personal lives. She has developed a process that addresses how the mind works, and how to reset and recalibrate throughout the day. Her ability to align groups with broad goals, find common ground, and move forward is rooted in her belief that the starting line is always with the individual and their ability to understand their mind. Unlocking untapped human potential is her specialty!
Deb Oliver
Adjunct Professor
University of Dubuque and Upper Iowa University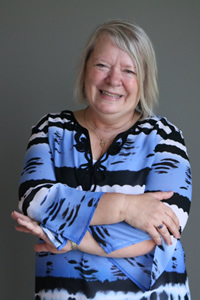 Dr. Deb Oliver has a rich history of employment in several different fields of business. Her passion about organizations and management have focused on "why do people do the things they do?". This passion led her to earn a master's degree from BYU in Utah in Organizational Behavior in 1996 and a PhD in the field of Organizations and Management PhD in in 2009 from Capella University . After serving as the first MBA Program Director at Mount Mercy University from 2008-2016 and developing the Master of Strategic Leadership degree in 2012, Dr. Oliver returned to earlier employment at the Iowa Quality Center as the Executive Director. Retiring from FT employment in 2019, Dr. Oliver now teaches as an adjunct for evening MBA programs at the University of Dubuque and Upper Iowa University.
Barbara Barenholtz Present
Vice President Enterprise Sales
HealthEquity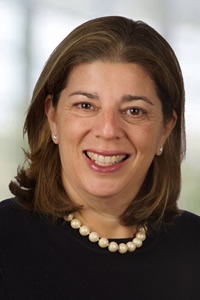 Barbara joined HealthEquity in 2019 and is currently the Vice President, Enterprise Sales for the Central Region with responsibility for Illinois, Indiana, Iowa, Kansas, Missouri and Nebraska. Barbara specializes in all consumer-driven benefits administration including health savings accounts (HSA), flexible savings accounts (FSA), commuter benefits, integrated retirement accounts, and COBRA administration.
With over 20 years of industry-related experience working with insurance brokers, financial consultants, employer groups and employees, she helps to implement employee benefits accounts with a deep knowledge of consumer-directed healthcare. Prior to joining HealthEquity, Barbara spent 22 years with ADP in a variety of payroll, HCM and benefit administration roles.
Barbara is graduate of the University of Missouri – Columbia. She resides in St. Louis,
MO with her husband, two children and dog.
Libby Roberts
Director of Training
ATW Training Solutions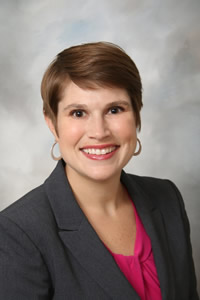 Libby joined ATW in 2016 after spending nearly 10 years in banking, where she started in customer service and moved to management and talent development. She earned her bachelor's degree from Simpson College and holds a master's degree in Adult Learning and Organizational Performance from Drake University.
Libby's passion is people, and she strives to create an environment where all participants are welcomed, engaged, and challenged to move out of their comfort zones. Libby integrates instructional design, program development, and relationship building to her role as Director of Training.
Outside of work, Libby enjoys spending time with friends and family, attending concerts, and enjoying the great outdoors with her husband, Brett.
Tammy Rogers
Certified Coach
Aveea Partners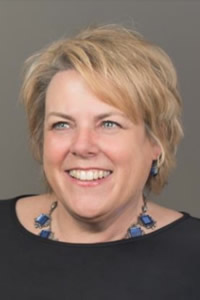 Tammy Rogers is best known for helping leaders experience "Aha" moments in order to develop new ways of thinking, new attitudes and new behaviors that transfer to the real world.
Tammy is a certified coach. She's been instrumental in nine business start-ups. She's held Vice President titles in both Human Resources and Operations – and has had the opportunity to lead more than 200 employees in remote offices from Boston to Los Angeles and Minneapolis to Atlanta.
Tammy has written more than 50 internationally distributed training programs. She has worked with best-selling authors like James Autry and Bob Nelson. And she has partnered with hundreds of companies – both large and small – to help them improve results through the building of people, processes and procedures.
Renee Schulte
Workforce Specialty Coordinator
COVID Recovery Iowa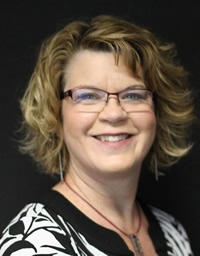 Renee Schulte has over 20 years of leadership experience in the mental health field at the national, state, and provider levels. Her work in the public and private sectors has given her a unique understanding of the complexities in this area. Renee is nationally recognized for her expertise in behavioral health policy, system design, policy and financial analysis, and strategic consulting. As a licensed mental health therapist, Renee has worked in many levels of care including psychiatric hospital, child welfare, and therapeutic foster care. As a legislator, she spearheaded the passage of mental health redesign in Iowa. She began Schulte Consulting, LLC in 2012. As a consultant she has worked with multiple states creating strategic plans, legislation and regulations. She has also used her expertise and unique background in government relations and consulting for both non-profit and for-profit providers of healthcare services. She is presently working as the Specialty Coordinator for Workforce: Essential/Non-Essential, and unemployed for Covid Recovery Iowa. She and her husband, Brent reside in Urbandale, Iowa.
Kendra Simmons
Shareholder
Fredrikson & Byron, P.A.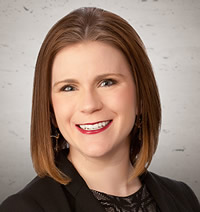 Kendra helps employers prevent and solve problems. She is an experienced advisor and litigator, representing employers and businesses in litigation and advising them outside of formal legal proceedings. While Kendra works with employers in various industries, she works most frequently with clients in the health care, construction, manufacturing, transportation and technology industries.
Kendra regularly drafts employment policies and agreements, including non-competes and other restrictive covenants, and represents employers in litigation on these same matters. She has obtained numerous dismissals of discrimination, harassment and retaliation charges before the Equal Employment Opportunity Commission and Iowa Civil Rights Commission, as well as winning summary judgment for multiple clients facing similar claims in state or federal court. She has also successfully represented clients in jury trials, bench trials, other agency proceedings and arbitration. This litigation experience helps Kendra to better advise clients on practical solutions, always keeping their end business goals in mind. She is sought out for her experience in advising on and litigating matters under Iowa's drug and alcohol testing statute. In addition, Kendra advises on due diligence matters for clients engaged in mergers and acquisitions.
Kendra's practice focuses on employment law and litigation, but her general business litigation background allows her to serve the wide-ranging legal needs of businesses and employers. Before joining the firm, Kendra was an associate at Seigfreid Bingham, P.C. in Kansas City, where she practiced general business litigation and worked on matters involving transportation law, employment law, and health care law, among other areas of law.
Ann Smisek
Attorney, Shareholder
Ahlers & Cooney, P.C.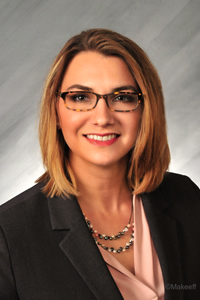 Ann works in the firm's Government Law and Education Law Practice Areas, and currently leads the Collective Bargaining/Labor Law Practice Group. Ann counsels clients on various personnel matters regarding hiring, disciplining, and terminating employees, as well as how to conduct workplace investigations. She advises on compliance with applicable state and federal regulations, and reviews handbooks to provide recommendations on legal compliance and best practices. Ann also advises clients on labor issues, representing employers in collective bargaining agreement negotiations, in cases before the Public Employment Relations Board, and in grievance arbitrations.
Prior to Ahlers & Cooney, she served as an Administrative Law Judge for the Iowa Public Employment Relations Board (IPERB). She conducted prehearing conferences and presided at contested case hearings concerning labor and employment disputes. She performed legal research and issued proposed rulings on pre-hearing motions and on the merits of cases. She handled administrative appeals before the district court, Iowa Court of Appeals and Iowa Supreme Court regarding negotiability disputes. She also acted as a mediator to help settle cases and assist in the negotiation of collective bargaining agreements.
Stephanie Smith
Training Consultant
ATW Training Solutions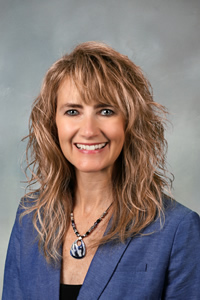 Stephanie Smith is a training professional with over 20 years of training and leadership development experience. She came to ATW from the banking industry where she specialized in both virtual learning and classroom facilitation.
She is skilled in designing and developing management programs that upskill and reskill leaders at all levels. Stephanie is versed in adult learning styles which increases learner engagement and enhances overall comprehension. Stephanie's ability to work in a fast-paced, agile environment and commitment to building strong partner relationships has proven to lead teams and organizations to success.
Stephanie has a Bachelor of Science Degree from the University of Nebraska Lincoln, College of Business, majoring in Marketing. She enjoys volunteering in the local community and spending time with her family.
Deadra Stanton
Humorist
Midwest Speakers Bureau, Inc.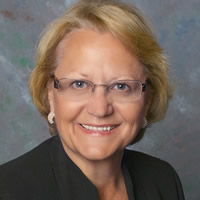 Deadra is known as one of the top humorists and motivational speakers in the Midwest. An award-winning speaker who spent 43 years in the classroom while raising two kids and chasing an entrepreneur husband around, she brings a unique brand of energy, comedic story-telling, and heart-tugging stories to every audience she engages.
Her humorous stories about everyday life will stick with you and the next time you find yourself chasing a skinny rabbit or speeding through life too fast, you will remember Deadra's message to slow down and enjoy life.
Over the years, she has presented to thousands of attendees at international conferences, chambers of commerce, banking, educational, insurance companies, and Fortune 500s, and is a favorite at women's conferences around the globe.
Nataliya Boychenko Stone
Employee Benefits Consultant, MBA, CEBS
Holmes Murphy & Associates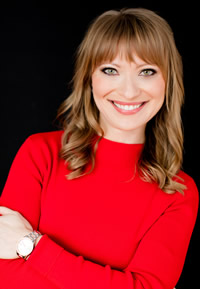 As a key player of Holmes Murphy & Associates, Nataliya is dedicated to providing creative solutions and tools her clients need to design their employee benefit programs. A native of Ukraine and fluent in three languages, she has the skills necessary to communicate and implement employer sponsored benefits and initiatives to diverse organizations. Nataliya specializes in healthcare data analysis, health care reform and legal compliance, cutting edge wellness programs as well as a full suite of employer sponsored benefit programs. Nataliya is also a Holmes Murphy shareholder.
Nataliya joined the Employee Benefits Division of Holmes Murphy in 2006. Prior to joining Holmes Murphy, she worked for Wells Fargo in Consumer and Business account management where she held a variety of advisory capacities involving life and health, investments and business financial services.
Nataliya is a frequent speaker on Health Care topics at local, regional and national industry events. She also enjoys teaching employee benefits to the graduate students at Drake University as an Adjunct Professor. Nataliya earned her bachelor's degree in Finance and her master's in Business Administration at Drake University. In addition, Nataliya holds her Certified Employee Benefit Specialist (CEBS), Group Benefit Associate (GBA), and Retirement Plan Associate (RPA) designations.
Nataliya is an active member of Greater Des Moines community, currently serving as the Finance Chair on the Board of Directors for The Employee and Family Resources and a mentor for some of the most progressive global insurance startup companies through the Global Insurance Accelerator. In 2020 Nataliya was honored as the 2020 Emerging Woman of Influence by Business Record and The Federal Home Loan Bank of Des Moines. In 2017 Nataliya was one of 15 executives who graduated from the Executive Education Center at Drake University's Leading Others program. In 2016, Nataliya received a Community Vision Award from the Greater Des Moines Leadership Institute and in 2012, she was honored as one of the Des Moines Business Record's Forty under 40 for her professional achievements and community involvement.
Eric Updegraff
Shareholder Attorney
Hopkins & Huebner, P.C.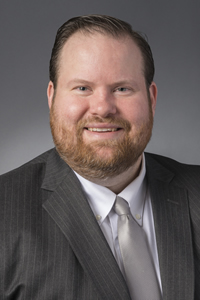 Eric Updegraff has practiced law in Iowa since 2004, and started at Hopkins & Huebner in 2016. A graduate of Simpson College in Indianola, Iowa, and the University of Iowa College of Law, Eric primarily practices in workers' compensation defense, personal injury and employment law.
Eric is admitted to the United States District Courts for the Northern and Southern Districts of Iowa, the Eighth Circuit Court of Appeals and the United States District Court for the Eastern District of Wisconsin.
Dr. Amy Willcockson
Owner
Happy Health Habits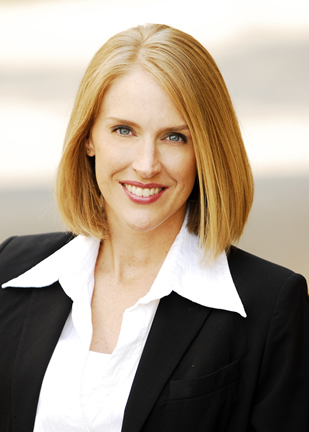 Dr. Amy Michelle Willcockson, D.C., CCWP, owns the consulting firm, Happy Health Habits, P.C., and is the statewide liaison for Live Healthy Iowa. Since receiving her Doctorate in Chiropractic in 1999, she has been a leading authority of the wellness movement. As a natural health care practitioner at the cutting edge of wellness science, she was among the first in the World to become a Certified Chiropractic Wellness Lifestyle Practitioner and serves on the Council on Wellness Lifestyle Science with The International Chiropractic Association.
Dr. Willcockson is a visionary health and wellness leader whom is gifted in building businesses, leaders and teams. She traveled the state as Director of Live Healthy Iowa from 2016-2018. Since the beginning of her career, she has been a successful doctor, business owner, co-author, coach, consultant, trainer and public speaker in her 20-year career, specializing in prevention education while motivating others to transform their choices and lives.
As chronic illness is the single greatest threat to our country, she is devoted to shifting the culture of society by creating communities of families living wellness lifestyles. Please join her transformation vision during this critical time to help make Iowa the #1 healthiest state!
Laura Williams
Associate Attorney
Lynch Dallas, P.C.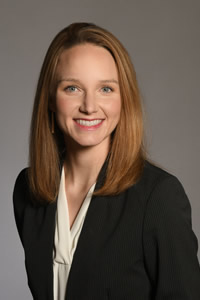 Ms. Williams is a litigation attorney who practices in the areas of insurance defense, civil litigation, employment law, and municipal law. She represents public clients for matters such as litigation defense, collective bargaining, open records disputes, and open meetings laws. Ms. Williams also works with private sector clients on matters such as workers' compensation, automobile accidents, and breach of contract.
Jon Wright
President & CEO
The Buyosphere Corporation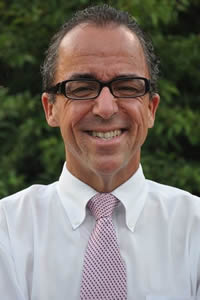 Jonnie grew up in Cambridge, Iowa and was raised by his mother, grandmother and aunt, three women who were voracious shoppers and relentlessly critical of employees who occasionally engaged them with "less than optimum" customer service. This had a major influence on Jonnie – first in his 20 year career as a radio and TV production writer and broadcaster, and later when he started The Buyosphere Training Company, whose mission was to help companies "live up to the promise of their marketing." He launched "The Unsecret Shopper" blog in 2010, which included nearly 200 secret shopping evaluations of Iowa businesses, from real estate agents to Iowa State University, from convenience stores to divorce attorneys. The blog opened doors to more business owner training clients who wanted to deliver an exceptional customer service experience. Today, The Buyosphere has evolved into a "full immersion" training program that provides tools for collaborative leadership, improved company culture, stronger employee accountability and improved communication with co-workers and customers. Jonnie remains as relentlessly critical of the businesses who may sometimes offer "less than optimum" customer service as the three women who raised and inspired him. But now, he can help them with that.
Donna Zimmerman
SVP, Government and Community Relations
HealthPartners UnityPoint Health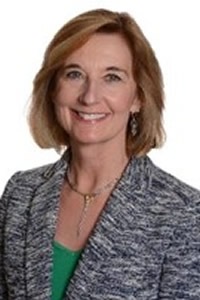 Donna is the Senior Vice President of Government and Community Relations for HealthPartners, a nonprofit, consumer-governed health care organization in Bloomington, Minnesota. HealthPartners provides health care coverage to 1.8 million members and health care services for more than 1.2 million patients each year. She is responsible for public policy and community affairs strategies across the organizations. Donna collaborates with community partners to improve population health in children's health, mental health, and health equity. She works in all areas of government and health reform product and regulatory strategy. Donna also represents HealthPartners with state and national trade association appointments and committees. She was previously the Director of Government Programs at HealthPartners, with responsibility for Medicare and state public programs. Her background is in administration and policy, with leadership and executive experience in public and nonprofit sectors. She holds a master's degree in Public Health from the University of Minnesota and a bachelor's degree in Nursing from St. Olaf College, Minnesota.
Donna's many community connections include her board service with the Animal Humane Society, the March of Dimes, Twin Cities Public Television, and the MN Council of Health Plans. She has been recognized by the March of Dimes, the Women's Health Leadership TRUST and the Minneapolis/St Paul Business Journal.