Ronee Andersen
Founder
Coaching and Consulting by Ronee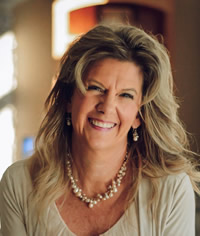 Ronee Andersen founded Coaching and Consulting by Ronee in May of 2019. Her business focuses on helping leaders and small business owners reach their full potential by leverating leadership, emotional intelligence, team building, diversity and company culture.
Prior to starting her own business, Ronee worked in Human Resource for 20 years overseeing the HR function for 10 of those years. She has worked in companies from 50 to 6,000 employees. She has experience working in family-owned businesses, the private sector and publicly traded companies, as well as, in the public sector in city and county government. She has held positions as HR Officer, HR Director, and Senior HR Director. She has been a member of leadership and executive teams.
Ronee has held her Senior Professional in Human Resources (SPHR) certification since 2003. She has an MBA with an emphasis in Human Resources. She is a certified coach through Coach Training Alliance. Ronee, also, has an Advance Certificate in Strategic HR from Cornell University and a Certificate in Organizational Analyis from Stanford University.
Troy Anderson
Vice President, Financial Advisor
CAPTRUST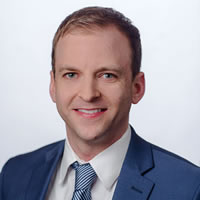 Troy joined CAPTRUST in 2017. He serves as a vice president and financial advisor, responsible for providing defined contribution, defined benefit, and nonqualified plan advisory services to corporate fiduciaries. Troy helps clients build successful retirement plans by leveraging the firm's resources to provide independent advice on investments, plan design, participant financial wellness and advice, fiduciary process, and vendor management.
Troy holds the Certified Plan Fiduciary Advisor (CPFA) credential from the National Association of Plan Advisors (NAPA) and the Qualified 401(k) Administrator (QKA) designation from the American Society of Pension Professionals and Actuaries (ASPPA). He has also completed NAPA's Nonqualified Plan Advisor (NQPA) certification program.
Prior to joining the firm, Troy was a client manager at Wolin & Associates, Inc. When he is not in the office or with a client, you can find Troy spending time with his wife and their three boys.
EDUCATION
Bachelor of Science degree in business from Trinity International University
Master of Arts degree from Northwestern University
INDUSTRY DESIGNATIONS
Certified Plan Fiduciary Advisor™ (CPFA)
Qualified 401(k) Administrator® (QKA)
AWARDS & RECOGNITION
Barron's Top 50 Institutional Consultants | 2019 (Team Des Moines)
NAPA Top DC Advisor Teams | 2019, 2020 (CAPTRUST Des Moines)
NAPA Top Advisors Under 40 Nominee | 2018, 2019, 2020, 2021
INDUSTRY INVOLVEMENT
Programming Committee, Central Iowa Society for Human Resource Management (SHRM)
Danielle Atchison
Business Immigration Attorney
Midivani Corporate Immigration Compliance Institute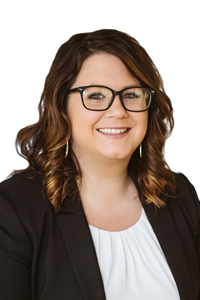 Danielle practices in corporate immigration law. She assists employers with immigration compliance plans, policies and procedures, I-9 audits, E-Verify compliance, and immigration related defense from ICE worksite enforcement investigations. Danielle assists the firm's clients with visas for international personnel, investors, and executives, including E-1, E-2, L-1, H-1B, P, O visas, and employment-based green cards.
Wade Britt
Chief Operating Officer
Baton Global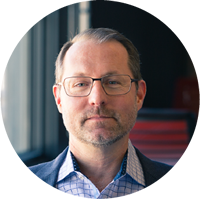 Wade is an experienced P&L leader with a track record of driving change, performance improvement, and margin enhancement. He has led business units in the education technology space in Asia, South America, and the US. In the logistics sector, he has run programs of change and operational units across Europe and South Asia. Wade supports the community through serving as a Court Appointed Special Advocate (CASA) in the Polk County Family Court. Wade earned a Masters of International Business Studies and a Bachelor of Arts from the University of South Carolina.
Danny Beyer
Partner
Iron Horse Wealth Management LLC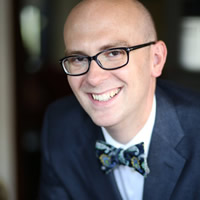 Danny Beyer is a networking specialist and bow tie aficionado. He has achieved both professional and personal success thanks to the network and people in his life.  His book, "The Ties that Bind:  Networking with Style" was published in 2015.
Danny is a keynote speaker on networking and building relationships. He has been a contributor to the Business Record and DSM Magazine.  In 2013 he was chosen as the Amy Jennings Young Professional of the Year through the Greater Des Moines Partnership's Young Professionals Connection and was selected to the 2014 Business Record 40 Under 40 group.  In 2015 he was elected to the Dallas Center City Council and was recently elected Mayor.  In 2021 he became a partner at Iron Horse Wealth Management.
Scott Burgmeyer
Founder & CEO
Creative Solutions Group
Scott is a Leadership, Excellence, Lean, Six Sigma & Baldrige Guru, is the founder & CEO of Creative Solutions Group. For over 30 years, Scott has worked and consulted in manufacturing, technology, education, finance and health care industries. Scott has held Quality Manager, CI Manager, Human Resources & Talent Director, SVP Quality & Improvement, and Chief Improvement Officer titles.
As a Master Black Belt and creator of The DMAIC Way®, Scott's goal is for everyone to Make it Better! Make it Stick!
Hugh Cain
Attorney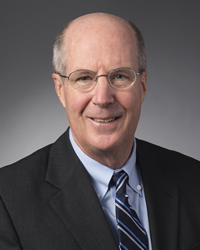 Areas of Practice
General practice including but not limited to:
Employment Law
Government
Bar Admissions
Iowa, 1983
United States District Court for the Northern District of Iowa, 1983
United States District Court for the Southern District of Iowa, 1983
Education
University of Washington, Seattle, Washington

Doctor of Jurisprudence, 1982

Creighton University, Omaha, Nebraska

Bachelor of Arts, History, Summa Cum Laude, 1978
Professional Associations and Memberships
Polk County Bar Association
Iowa State Bar Association
Iowa Municipal Attorneys Association
American Bar Association

Member, Labor and Employment Section
Member, Government Practice Section
Honors and Awards
Chambers USA, Leader in Iowa Labor and Employment (Band 3),
2017 – 2018, 2021
Lawyer of the Year, 2014, 2017 – 2018, 2021
Selected to Best Lawyers in America, 2012 – 2021
Selected to Iowa Super Lawyers, 2007 – 2019
Published Works
"Evolution of Implied Covenant Exception to the Employment at
Will Doctrine in Iowa," Drake Law Review (1994)
Co-Author, "Evolution of Hostile Environment Claims," Drake
Law Review (1999)
Public Service
Vice Chair, Warren County Zoning Commission
Classes / Seminars Taught
Frequent seminar speaker covering a broad array of topics, such as
Employment Law and Government Practice
Buzzy Castonguay
President and CEO
C4 Operations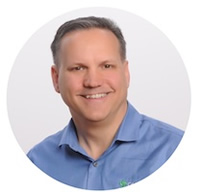 Buzzy is President and CEO of C4 Operations, a family owned and operated national background check firm operating out of Cedar Rapids, Iowa. He works attentively with clients nation-wide to ensure they receive comprehensive and high-quality due diligence background checks, so employers can build powerful teams of their own. With over 18 years of experience, Buzzy works with his team side-by-side, using his expertise and knowledge of the industry to personally work with clients on a daily basis. Leading by example, Buzzy brings his enthusiasm to the table, not only for the work he does but for his company and the people he works with.
As an avid entrepreneur, Buzzy takes his company a step above the rest to offer 24/7 support for his services. He holds a master's degree in Education from Chapman University in Orange, CA. He is a member of the National Association of Professional Background Screeners (NAPBS), Concerned CRAs, and both the national Society for Human Resource Management (SHRM) and local Eastern Iowa Human Resources Association (EIHRA) chapter. Buzzy, his wife, Sheree, and his children, Kelsee, Kyle and daughter-in-law Amy, are all devoted Hawkeye fans.
Jarik Conrad, EdD, SPHR, SHRM-CSP
Vice President
Human Insights and HR Advisory team at UKG
Executive Director
UKG-sponsored Equity at Work Council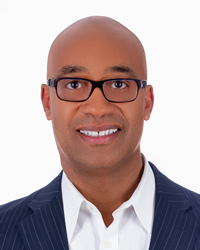 JARIK CONRAD, EdD, SPHR, SHRM-CSP, is a sought-after speaker on employee health and wellness, the future of work, emotional intelligence, and workplace diversity, equity, inclusion & belonging (DEI&B). Dr. Conrad has been recognized as one of the world's top "people practitioners" as well as a "Top HR Influencer." He is the author of the bestselling book, "The Fragile Mind: How it Has Produced and Unwittingly Perpetrates America's Tragic Disparities." His new book, In Search of Humanity, is scheduled to be released in March 2022.
Dr. Conrad is the Vice President of the Human Insights and HR Advisory team at UKG and the Executive Director of the UKG-sponsored Equity at Work Council. Prior to UKG, he spent over 20 years in HR leadership roles in the private, public, and nonprofit sectors.
Angie Chapin
Chief Leadership Officer
Mindful Leadership
Founder and owner of Mindful Leadership + Mindful Recovery, Angie Chaplin is a speaker, facilitator, educator and author with more than 20 years of work in human resources and organizational development. Leveraging her own journey from alcohol addiction to business owner, Angie coaches leaders to live, love, and lead extraordinary lives of their own design.
Grounded in research and guided by behavior, Mindful Leadership expands in 2022 to lead recovery at a higher level through Mindful Recovery. With live online courses including the flagship program, Lead Yourself First: 10 Practices for Leading an Extraordinary Alcohol-Free Life, Mindful Recovery combines mastery in leadership and higher education with Angie's own experiences as a sober leader.
As a sought-after values expert, speaker, facilitator, educator and consultant, Angie exemplifies authenticity, resilience, and compassion as she inspires audiences to live out their values everyday with intention and action. She is a well-respected Certified Master for The Leadership Challenge; a contributing author to The Leadership Challenge Workshop Facilitator's Guide and The Leadership Challenge Activities Book; and her Values to Vision Cards guide leaders in exploring and expressing their values at work, at home, and in life.
Tyler L. Coe
Shareholder
Dentons Davis Brown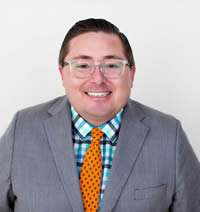 Tyler Coe is a family lawyer known for his honest guidance, approachable demeanor, and high-conflict cases. Tyler emphasizes collaboration and communication to understand and unravel his client's often complicated situations, relationships, and work toward the best possible outcome for each client.
Tyler is experienced in managing cases involving divorce, child custody, modifications, and high conflict disputes. He is adept with the unique needs and issues that arise in a mid-to-high asset divorce. He routinely represents young professionals, established professionals, business owners, executives, and stay-at-home spouses.
He assists in matters involving children and can help establish plans that prepare for their future. Tyler also understands that family frequently includes pets, and the issues families face regarding custody.
Tyler focuses his practice on his client's personal needs they may have both during and after dissolution. He often works closely with clients' financial advisors, accountants, and therapists to provide a full spectrum of services and assistance.
Elizabeth A. Coonan
Shareholder
Dentons Davis Brown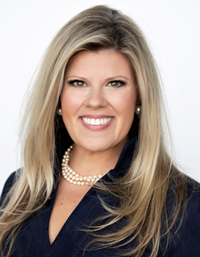 Beth knows that the cornerstone of any effective human resources management strategy is a strong policy development and implementation process that adapt to the changing needs of her clients. Every report of discrimination, harassment or retaliation presents an opportunity for businesses to improve and every complex medical return to work situation or business visa conundrum presents an opportunity for businesses to foster a better connection with employees. From partnering with businesses to assess liability to training employees and fighting to protect confidential and trade secret information, it is important to Beth that her clients receive sound legal advice and a game plan for the future.
Bill Dean
Owner
COSMH, LLC (Can't Out Scheme Mental Health)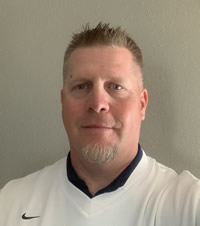 Bill Dean founded COSMH, LLC in January of 2021.  COSMH focuses on helping organizations identify their system gaps between the formal & informal.  COSMH supports organizations in creating a seamless process in recruiting, to onboarding through retention focus areas.  This approach allows leadership teams to achieve maximum outcomes while focusing on the business and minimizing daily process challenges.
In Bill's first 24-year career he was an accomplished senior executive across the Behavioral Health & Healthcare industries.  Areas of expertise & focus included: YOY growth, customer service, operations management, team development & change management.
Bill is a husband, father of 3 (one golden retriever), and lifelong coach…#KeepPracticing is more than a hashtag to Bill & COSMH, it's an engrained way of life that supports maximizing each day!!!
David Dubczak
Producer, Consultant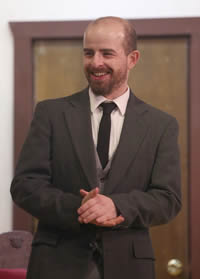 David Dubczak is an experienced K-12 Educator who has a passion for bringing out the creativity in everyone. He has a Master of Education degree from Iowa State University, with a research specialty in Productive Failure. He has focused his own creative pursuits in his multimedia production company, Conjunction Media, which specializes in educational and corporate learning video production. He is a seven-time award winner with the Iowa Motion Picture Association, and has presented programs on creative thinking throughout Iowa and Nebraska.
David is active in community theatre, and in his spare time, can usually be seen writing plays and screenplays.
Sally Shaver DuBois
Owner
Smile Enterprises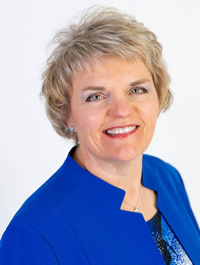 Sally Shaver DuBois is an educator, entertainer and professional speaker and author of her book, "Keeping Your Head Above Water". As a wellness professional, Sally has spent the last 30+ years helping people of all ages to live a healthy, active lifestyle. As a professional speaker, personal trainer, health and physical educator, certified laughter leader, and certified health coach, she has guided thousands of people to improve their lives.
Additionally, a certified laughter leader, Sally entertains audiences across the Midwest and around the USA. Silly Sally performs singing telegrams, balloon creations, original music, ventriloquism and magic to audiences of all ages because she believes laughter truly is the best medicine!
Sally did her undergraduate work at Iowa State University in physical education, health, and music.  She has a master's degree from Minnesota State University in human performance and a master's degree from Iowa State University in curriculum and instructional technology.  She lives with her husband, Paul and their animals in the country near Ames, Iowa.  She enjoys exercising along the country roads, writing, playing and singing music, gardening, training her dogs, and taking photos of the beautiful sunrises and sunsets over the Iowa corn and bean fields.
Jean Duffy
Senior Vice President, Financial Advisor
CAPTRUST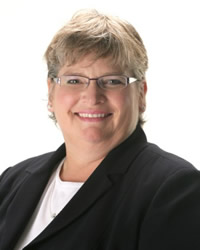 Jean joined CAPTRUST in 2010 and serves as a Senior Vice President and principal financial advisor.  As a retirement plan consultant to corporate fiduciaries, she is motivated to improve retirement plan outcomes for plan sponsors and their participants by structuring solid governance processes and superior educational opportunities. In addition to her role as one of CAPTRUST's top advisors, Jean is also the leader and founder of CAPTRUST's Women's Initiative, created in 2017 to grow and elevate CAPTRUST's female advisor workforce.
When she is not in the office or with a client, Jean enjoys reading, traveling, giving back to the community, and spending time with family. She is committed to living life to the fullest and encouraging others along the way. Prior to joining CAPTRUST, Jean served as a retirement plan consultant and educational specialist for a regional brokerage firm. She was the first person in Iowa to receive the Accredited Investment Fiduciary designation and has worked in the industry since 1990.
EDUCATION
Bachelor of Science degree in resource management from Iowa State University
INDUSTRY DESIGNATIONS
Accredited Investment Fiduciary Analyst™
Accredited Retirement Plan Consultant
Certified Plan Fiduciary Advisor™
AWARDS & RECOGNITION
NAPA Top Women Advisors | 2015, 2016, 2017, 2018, 2019, and 2020
Barron's Top 50 Institutional Consultants | 2019 (Team Des Moines)
Financial Times 401 Top Retirement Plan Advisor | 2017, 2018, and 2019
Top Advisor Defined Contribution Teams | 2018
NAPA Top DC Advisor Teams | 2019, 2020 (CAPTRUST Des Moines)
John Economos
Consultant
Baton Global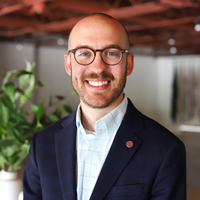 As a consultant for Bâton Global, John approaches his work with a keen desire to deliver measurable value to stakeholders. Leading with empathy and diligence, John's role is to listen intently and learn quickly in order to understand a client's priorities, people, and processes; challenge the status quo in a direct and respectful manner; adapt to changing circumstances without losing sight of the bigger picture; and identify best practices amongst the clients he serves.
John has worked in central Iowa for 8 years as a consulting resource in environments ranging from a Fortune 200 company to a small non-profit organization. Some of his recent clients include Bankers Trust, Des Moines Area Community College, Bravo of Greater Des Moines, and The Greater Des Moines Partnership. In June of 2021, John presented 'Using People Analytics to Drive Workforce Engagement' at the Iowa Association of Business and Industry's (ABI) Taking Care of Business Conference in Coralville, Iowa.
Before joining Bâton, John worked as a Data Consultant for Principal Financial Group. After completing their Leadership Development Program and rotating through human resources, corporate strategy, IT, project management, and operations, John hired a team and created a new Quality Assurance department to turn operational data into simple insights through a custom fleet of Excel files and macros, without competing for shared IT resources.
John holds a B.S. with Summa Cum Laude honors in Finance from Iowa State University, a certification in Talent Optimization from The Predictive Index, and a Microsoft Certified Associate designation.
Lisa Even
Founder
Even Connection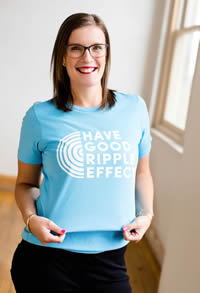 Lisa Even is cheering loud for all the leaders, teams, and entrepreneurs who want to Have Good Ripple Effect. 
She delivers high-energy keynotes and workshops that challenge audiences to think beyond their backyards and believe that they happen to their workplace, and not the other way around.  
Lisa is on a mission to connect with 1 million people and help people create ripples that turn into waves, big and small. Audience's love working with Lisa, often describing her as an energetic yet insightful collaborator with an eye for impact and ROI.
Lisa's unique background in operational leadership and project management is both the foundation and springboard for her work. She attributes her success to the gritty, rewarding beginnings of waitressing in high school at R&R Café, the tiny café in Eastern Iowa, and her first group of direct reports that she had in corporate America. Those 65 people did more to fuel Lisa's future than they will ever know! Through speaking workshops and coaching, Lisa partners with leaders and teams to relate, create, and innovate through connection, culture, and productivity.  
Denise Forney
Director of Employee Engagement
Hy-Vee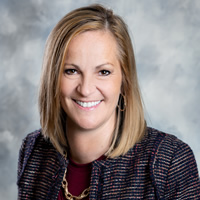 Denise Forney currently serves as Director of Employee Engagement for Hy-Vee. In her role Hy-Vee, she focuses on people, which is Hy-Vee's greatest strength. We promise "a helpful smile in every aisle" and those smiles can only come from a workforce that is fully engaged & committed to supporting our customers and each other.
In leading employee engagement efforts, Denise works to create an environment where all employee owners bring their unique perspectives together to create a truly outstanding experience. With the help of every employee owner, we are building a company where everyone, employees and customers alike, are treated with respect and dignity, where our differences are embraced and celebrated.
Denise has over twenty-seven years of progressive management and training expertise, leading training and engagement efforts for several companies in the central Iowa region through the years. She has developed and facilitated courses for both domestic and international audiences, and appreciates the diversity of customers she has served.  
Denise holds a Masters of Science Degree in Adult Education/Training and Development from Drake University. She has presented at the Iowa Employment Conference for the past nine years, as well as Iowa State Society of Human Resource Management (SHRM) and the Association of Talent Development (ATD).
In addition to her presentation talents, Denise is an accomplished guitarist and singer and enjoys performing in the community. She lives in West Des Moines with her husband, John and three children: Rachel, Kaitlyn and Jacob. 
Leisa Fox
Partner
Fox Growth Strategies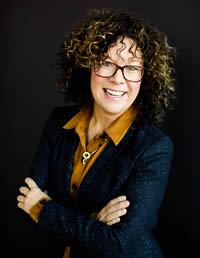 Experienced leader with a demonstrated history of developing collaborative business relationships and networks. Insightful organizational innovator and business strategist with a reputation for identifying and leveraging new opportunities and expanding market presence and market share. Strong community and social services professional with expansive networks throughout Iowa and the country.
Mary Funk
Attorney
Nyemaster Goode, P.C.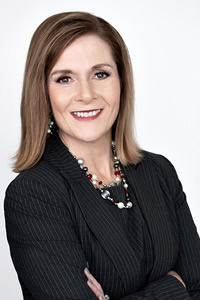 Mary E. Funk is a shareholder with Nyemaster Goode, P.C., handling almost exclusively employment and labor matters. She litigates on behalf of management in state and federal courts, administrative agencies and before arbitrators concerning employment contract disputes; sexual harassment; race, sex, age, national origin and disability discrimination; wrongful termination; Family and Medical Leave Act; Fair Labor Standards Act; non-compete agreements; and unemployment. In addition to litigating cases, Mary proactively counsels clients on issues such as hiring and firing, drug testing and policies, harassment and discrimination investigations, employment policies, wage and hour issues, employee leave issues, and company handbooks. She also negotiates collectively bargained contracts and drafts corporate documents related to employment such as contracts, non-compete agreements, policies and procedures, company handbooks, and settlement agreements and releases.
Mary is a native of Mt. Pleasant, Iowa, and a 1995 graduate with distinction of the University of Iowa College of Law. During law school, Mary served as a Note and Comment Editor for the Iowa Law Review. She earned her Bachelor of Arts degree from Drake University, graduating magna cum laude, in 1992.
Kellie Gottner
HR & Client Experience Officer
Connectify HR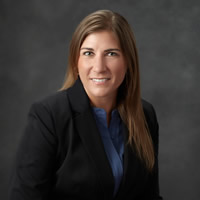 Kellie believes in the power of connection through relationship in her personal life, business, and community. Her passion for leadership, HR, and the people experience promotes the power of these connections and the ability for everyone to perform their best.
 Kellie has over 20 years' experience in Human Resources in various roles and industries. Kellie most recently served as Chief People Officer at Aureon, an Iowa-based telecommunications and IT services company, prior to joining Connectify HR in September 2021 as Chief HR & Client Experience Officer. Connectify HR is a Des Moines-based PEO focused on providing HR, payroll, and benefits solutions and services to businesses in Iowa and nationwide, www.connectifyhr.com.
 Kellie is a life-long Iowan and grew up in the Des Moines area. Kellie earned a Bachelor of Arts degree in Business and Human Resource Management from the University of Northern Iowa. She is a Talent Management Certified Professional and is a Senior Certified Professional through the Society of Human Resource Management (SHRM) and the Human Resources Certification Institute (HRCI).
Frances M. Haas
Shareholder
Nyemaster Goode, P.C.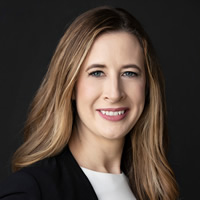 In her labor and employment practice, Fran Haas encounters a fair share of difficult cases, but in each matter, she's determined to reach a conclusion that satisfies her clients. "I'm able to handle all the issues my clients might encounter," she says. "It's about being resourceful."
Fran litigates for employers in cases related to harassment, discrimination, retaliation, Family and Medical Leave Act, equal pay, and wrongful termination. She negotiates collective bargaining agreements on behalf of management, as well as other labor disputes. She also takes on higher education cases in matters involving Title IX, Title VII, the Violence Against Women Act, and the Iowa Civil Rights Act. These cases often involve difficult facts relating to sexual misconduct or assault by employees or students—facts that she understands make people uncomfortable. "There are certain ways to handle cases that have delicate issues, and it often requires a soft touch and a lot of nuance," she says.
While Fran enjoys litigating, she emphasizes consulting before issues arise. Whether she consults through a phone call, conducts in-person training, or reviews policies or anticipated employee terminations, she's with the client from start to finish. "It's not just about pointing out the problem but getting them to the finish line so they don't have to worry about it at all."
In addition, Fran leads webinars and speaks frequently on employment and higher education issues, with an emphasis on mental health and substance abuse issues in the workplace.
On a daily basis, Fran takes satisfaction in seeing the legal system at work. As a former law clerk for a federal judge, Fran saw firsthand how the court provides an important service to citizens, something that drives her in her practice. "It's very rewarding to me when the system works the way it should and we get the outcome for the client," she says. "It's not just winning but being part of a process that works."
Jason Haglund
Ag Rural Mental Health & Addiction Specialty Coordinator
COVID Recovery Iowa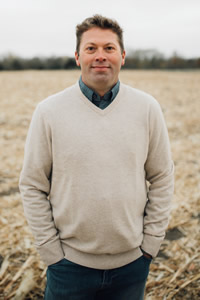 As owner of Haglund Consulting LLC., Haglund provides behavioral health subject matter expertise and executive coaching based in Story City. Understanding the uniqueness of rural Iowa, Haglund strays beyond his professional experiences and draws upon the lessons he has learned from his own multigenerational family farm. As co-owner of Boone County based Hickory Grove Family Farm, Haglund is the 5th generation to continue the family farming tradition. Keeping up with the constant evolving pace of science, technology, and management of uncertainty can be overwhelming. Haglund understands first hand juggling all of this is required to own and operate a technology informed, financially viable, sustainable family business. This unique perspective affords Haglund to lead engaging, relatable discussions on topics such as stress management, emotional wellness and burnout.
Haglund, an accomplished senior executive, delivers guidance, system design consultation, and educational trainings on suicide prevention, mental illness, addiction, behavioral health policy, crisis/disaster management, stigma, and stress. Haglund is leading a speciality team at the Iowa Department of Human Services implementing the FEMA crisis counseling program disaster response to the Pandemic and Derecho of 2020. This project draws upon in-depth expertise of the state behavioral healthcare system, mental health literacy, change management, and his deep agricultural roots.
Frank Harty
Attorney
Nyemaster | Goode P.C.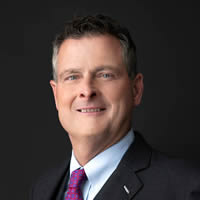 Frank Harty put himself through college and law school by playing football and working.
A commitment to professionalism and blue-collar roots sparked his interest in workplace issues and his specialty in labor and employment litigation. "Next to faith and family, the workplace is the most important part of most lives," he says.
Frank has tried almost 100 cases to verdict—an extraordinary amount of experience.
He regularly represents companies, nonprofit organizations, and institutions of higher learning in day-to-day and complex labor and employment issues. He also frequently advises colleges and universities with Title IX, the Rehabilitation Act, and other misconduct and disciplinary concerns.
Employers with litigation or other labor and employment needs can rely on his experience, knowledge, and persistence. His passionate desire to "win" shows in his record of success and his recognition by leading guides such as Chambers USA and Benchmark Litigation. "I like finding ways to win for my clients." Frank says.
Brent Hinders
Attorney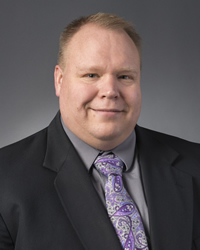 Areas of Practice
General practice including but not limited to:
Employment Law
Government and Municipal Law
Criminal Law
Family Law
Bar Admissions
United States Supreme Court, 2011
United States Court of Appeals for the Eighth Circuit, 2011
United States District Court for the Northern District of Iowa, 2006
United States District Court for the Southern District of Iowa, 2006
Iowa, 2005
Education
Drake University, Des Moines, Iowa

Doctor of Jurisprudence, Certificate in Litigation and Alternative Dispute Resolution, 2005
Master of Public Administration, Concentration in Human Resources and Public Policy, 2005

Simpson College, Indianoloa, Iowa

Bachelor of Arts, History and Criminal Justice, 2001
Professional Associations and Memberships
Norwalk Chamber of Commerce

Board Member, Former President, 2015 – 2016

Leadership Iowa Member Class of 2015 – 2016
Former Assistant Warren County Attorney, 2007 – 2011
Warren County Bar Association
Polk County Bar Association
Iowa Supreme Court Grievance Commission
Iowa Municipal Attorneys Association
Iowa Association of Justice
Warren County Leadership Institute Alumni
Iowa State Bar Association

ISBA Government Practice Section Council
ISBA Criminal Law Legislative Subcommittee

Norwalk Schools Watch D.O.G. Organization
Norwalk Board of Adjustment
Iowa County Attorneys Association
Warren County Prosecuting Attorneys Association
Indianola Noon Lions Club
Honors and Awards
Selected to Best Lawyers in America, 2021
Published Works
"If You Steal my Sunshine: Local Government and Iowa's 'Sunshine
Laws.'", Iowa Living Magazines – Adel Living, 2015
"Ice, Ice Baby: Limiting Your Premises Liability in the Winter
Months.", Iowa Living Magazines – Adel Advice Column, Norwalk,
Perry, 2014
"Veterans Employment: Laws and Benefit, Protect Veterans.",
Iowa Living Magazines – Adel Advice Column, 2014
Classes / Seminars Taught
William Penn College for Working Adults

Adjunct Instructor, 2012 – Present
Courses Included: Conflict Resolution for Managers, Business
Law, Leadership for Law Enforcement Members, Criminal
Justice in Society, Global Business Leadership and Business
Ethics

Frequent speaker regarding employment-related issues at seminars
and advising regarding governmental law statutes and ordinances
Des Moines
Clarence Hudson
Partner
Fox Growth Strategies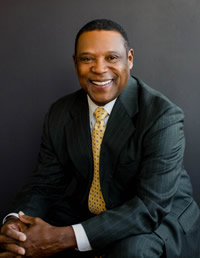 Deeply connected lifelong coach and business leader who thrives in complex, dynamic environments.  His uncanny ability to recognize others' talents and strengths equips him to connect the right people to reach goals never imagined. With more than 40 years of sales, business development and leadership, his experience is unmatched.
Dustin James
Corporate ENERGIZER-CEO
Moments Leadership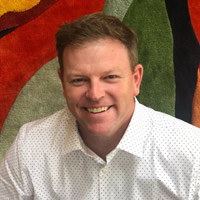 Dustin E. James is America's Top Corporate Energizer.   He is on a mission to elevate the workplace by helping corporations increase performance by building resilient, connected and creative leaders.
This motivational speaking powerhouse takes energy and engagement to an entirely different level.  Dustin has presented to over 500,000 individuals in-person and virtually throughout the United States.
Dustin's interactive learning experiences motivate and inspire through massive crowd engagement, creativity, and professional story telling. Creativity is his calling cards, with over 200+ plus stories to tailor for each of his events.  Dustin has been a TOP PERFORMER in 4 different industries, he is a proud husband and father of two, he is a serial entrepreneur, a TEDx Speaker, and John Maxwell Certified Coach.
Cara Kirsch
Area Vice President
Gallagher Insurance | Risk Management | Consulting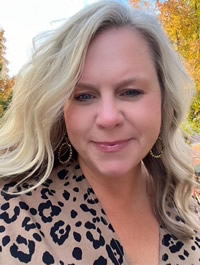 Cara Kirsch is a seasoned employee benefits expert with more than 20 years of experience. Her passion is helping employers of all sizes build employee benefit plans that employees find valuable while still adhering to the company's bottom line. In her role as Area Vice President, Cara is responsible for business development as well as consulting her clients. Cara has specific experience with developing provider networks, using direct primary care strategies and managing self-funded plans. The combination of her keen eye for detail and her ability to navigate the complicated employee benefit vendor arena gives her an arsenal of solutions to deliver huge results.
Cara is community oriented with a focus on the needs of women and families. She currently sits on the Executive Board of the Bellevue Chamber of Commerce and is the treasurer for the Nebraska Association of Health Underwriters. Cara was a Midlands Business Journal 40 under 40 winner and is a graduate of Leadership Nebraska Class X. Cara created the annual conference "Ignite! Women in Insurance" in 2018 to establish a place for over 200 women in insurance to feel empowered and supported as they learn and develop in their work. She also authors articles that have been published in various employee benefit magazines such as Employee Benefit News.
Cara lives in Bellevue, Nebraska, and spends her time reading, cooking and enjoying time with her three children, Mariyah, TJ and Sean. She loves the outdoors and her favorite season is summer. Sunday family dinners with her children have become one of her favorite parts of the week, and she loves taking her dog Oliver for walks.
Dorene MacVey
Head Coach
ithrive31®, LLC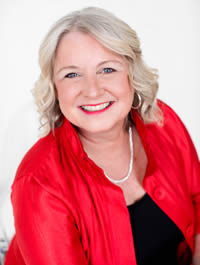 Dorene is an experienced, certified professional coach who works with leaders and professionals to help them maximize their impact and influence.  
Before owning her own business, she worked at Collins Aerospace in Cedar Rapids Iowa for 21 years. While there, she held a variety of executive and leadership roles in Legal, Human Resources and Program Management. Prior to Collins Aerospace, Dorene held leadership roles in Human Resources and Organizational Development at AB Electrolux.
In addition to her functional leadership responsibilities, she has coached and mentored hundreds of executives, leaders, and young professionals, always striving to be a trusted confidant, influential coach, and developer of talent in the workplace.
Dorene is a compassionate, insightful and results-focused coach who works with new leaders, mid-level leaders, executives and professionals to support their professional and personal success. 
You can learn more about Dorene at https://www.linkedin.com/in/dorenemacvey/.  You can learn more about ithrive31®coaching and personal development programs at www.ithrive31.com
Ralph Mason
CEO
Positive Zone Corporation

For the last 25 years, Ralph Mason has served as the Lead Presenter and CEO of The Positive Zone Corporation.  As a professional speaker, trainer, edutainment specialist, entrepreneur, musician, and Notary Public for the State of Missouri.   Mr.  Mason uses his extensive skillset to engage and elevate corporations and educational institutions.  He has authored the inspirational books Ralphisms: A Short Book of Quotes and Affirmations and Diffusing Bullying in the Board Room and School Yard, which both intend to help these organizations move from good to great.  Hire Mr. Mason to help support your vision and mission; you will be pleased and feel professionally connected.  Mr. Mason knows that there is no I in TEAM, but there is an I in WIN.  His interactive speaking engagements illustrate how if we all play as a team, we will always win.
Todd McDonald
President
ATW Training & Consulting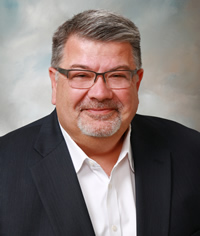 Todd McDonald has been a community and business leader for over 30 years. From 1989-1998 McDonald served as Vice-President of Research, Marketing and Sales for American Media, Inc., ultimately becoming Executive Vice President from 1995-1998. In 1998, McDonald founded his own training and development firm, ATW Training Solutions, Inc. ATW provides tailored training solutions to clients on a local, national and international basis. Todd is also owner of New Horizons Computer Learning Center of Des Moines.
Thought of as being results-oriented, some of McDonald's other accomplishments include:
Developing and delivering training programs and speeches to audiences throughout the world on topics such as teamwork, customer service, change management, communication, time utilization, and leadership.
Assisting organizations in development of strategic initiatives and plans in industries such as banking, finance, manufacturing, insurance, hospitality and education.
Authoring two books: one on communication between managers and their employees, "I Wish You Would Just…" and the other on time management, "How to Find 100 Extra Minutes a Day."
Assisting in the development of the training and development profession through volunteering on ATD committees on a local and national basis. He has been a National Advisor for Chapters for ATD, served on two International Conference planning committees and was named Volunteer of Year on a national level.
Currently McDonald serves on the Board of Directors for the Iowa Association of Business and Industry, Iowa Entrepreneurs Association, Waukee Betterment Foundation and Urbandale Chamber of Commerce. He is also on the Advisory Committee of the Ken Blanchard Companies.
Crystal Neubauer
Speaker and Author
Growing Forward, LLC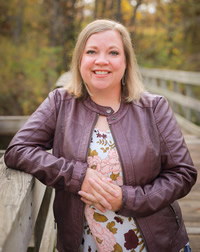 Crystal is fiercely passionate about helping individuals, teams, and organizations get "unstuck" so they can fulfill their potential. She brings more than 20 years of training and speaking experience. In addition, she has 15 years of leadership experience which includes the oversight of training departments, event planning teams, and non-profit volunteers. Her experience in the corporate world involves the development and implementation of successful leadership development programs from the ground up.
She released her first book, "Unstuck: Overcoming the Thresholds that Limit Us" in December of 2020. She is currently writing a leadership book with an anticipated release date in mid-2022.
Crystal is a sought-after speaker for corporate conferences, association conferences, retreats, training workshops, and leadership events and has been a featured speaker on webinars, podcasts, and virtual events.
Her many years of leadership experience in financial services, ministry, and education provide her with a wealth of experiences, insight, and knowledge. In addition to holding a bachelor's degree in theology, Crystal is also a Registered Corporate Coach (RCC™) and a Certified Professional in Training and Development (CPTD).
Katherine O'Keeffe
Consultant
The MENTOR System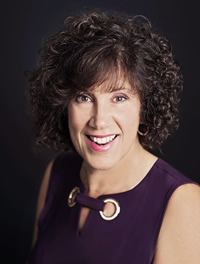 Katherine brings a portfolio of experience, humor, and a practical sense of humanity to assist people in all walks of life, with challenges to their creativity, application of innovative thinking, and forward movement in the professional and personal lives. She has developed a process that addresses how the mind works, and how to reset and recalibrate throughout the day. Her ability to align groups with broad goals, find common ground, and move forward is rooted in her belief that the starting line is always with the individual and their ability to understand their mind. Unlocking untapped human potential is her specialty!
Ali Payne
President
ethOs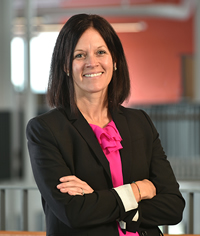 As the President for ethOs, Ali Payne leads a team of engagement and wellbeing experts who work with clients to not only develop a strategy to drive employee engagement, but also to help them focus on the right employee experience and resources for all of the demographics in their workplace.
Ali has a wealth of knowledge and expertise in the organizational wellbeing, culture, and employee experience industry. Prior to joining Holmes Murphy, Ali spent 15 years with Gallagher Benefit Services as Divisional Vice President, Practice Leader, Wellbeing and Engagement building a team of wellbeing and engagement professionals. Through this experience, she understands first-hand the value and importance of integrating organizational goals with strategies to engage talent. She helps her clients improve their employee retention and productivity through successful strategy development, implementation, and execution.
Ali is also an organizational engagement/culture expert and an award-winning thought leader. Recognized for her work in the industry, Ali was named the Employee Benefit Adviser's Wellness Adviser of the Year in 2018.
Ali received her undergraduate degree in Exercise Physiology from The University of Iowa and her Master of Science degree in Health Promotion and Human Resource Management from Nebraska Methodist College. She also holds a certificate in Leadership from Harvard Business School.
Outside of work, Ali enjoys spending time with her husband Charlie, daughter Olive, and twin sons Fritz and Otto.
Desi Payne
Motivational Speaker
Desi Payne, CDNE, Inc.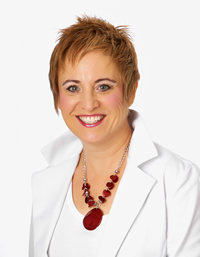 Kick off your conference with high energy, enthusiasm, and laughter. Desi Payne, also known as The Attitude Adjuster, helps people adjust their attitudes by teaching them how to survive among lifeless and negative people in the workplace. Desi is a certified "CPR" trainer for bringing life back to any lifeless attitude. She is a John Maxwell International leadership trainer and loves to teach leaders how to make connections with people and value them. She also loves to teach people how to reduce, manage, and eliminate stress in their lives. As a magician, she uses magic to teach valuable lessons.  As a Nick Vujicic certified speaker, she also teaches middle and high school students about their value and worth, and how to become more resilient in life.
Desi is the author of Do You Work with the Living Dead? How to Survive Among Lifeless and Negative People in the Workplace and Give Me Some Chocolate…I'm Stressed!   She has shared the stage with John Maxwell and opened for Nick Vujicic for an event with 10,000 teens in an open arena in Texas.  She has over 25 years of experience as an educator, entrepreneur, customer service trainer, patient advocate, and is an award-winning entertainer.  She is married to Craig, her wonderful husband, and has two grown amazing children.
Barb Ranck
Owner
Courageously Imperfect Coaching & Development, LLC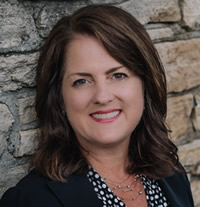 Training and Coaching for 23+ years
Certifications:
Associate Certified Coach (ACC) through the International Coaching Federation (ICF)
Certified Enneagram Coach through Your Enneagram Coach, LLC
Certified Facilitator, Data Dimensions International (DDI) Leadership Training
About
I'm a working mom and wife, having held a career in training and development at a Fortune 500 company while also serving and giving back to the community.
I also know what it's like to work hard for what I have, and look successful by the world's standards, yet still feel empty & unfulfilled inside.
My solution? "Put my head down" and keep pushing ahead. Work harder.
It was taking a toll – on my health, on my relationships, and on my energy.
The biggest realization I had was that I didn't have to work harder or wait for something (or someone else) to change in order to have the fulfilling life I wanted. When I gained clarity on the best path forward for me, the emptiness left and the energy returned. My health and relationships improved.
This discovery has been so impactful for me that I've made it my life's mission to help others create the fulfilled version of their lives so they can have it all, too.
Amy Reasner
President
Lynch Dallas, P.C.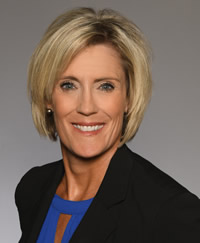 Amy L. Reasner is a former Cedar Rapids broadcast journalist, who switched careers and graduated from the University of Iowa College of Law in 2001. Amy then joined Lynch Dallas, P.C.  law firm and is now in her fourth term as the firm's President.  Employment law is a significant part of Amy's portfolio, which includes defending public and private employers and their insurance companies, conducting internal workplace investigations, and providing clients with common sense, cost effective human resource guidance.
Amy grew up in an Air Force family, and they lived in various parts of the U.S., plus in England.  Amy came to Iowa in order to attend the University of Iowa for her undergraduate degree in Communications with an emphasis in broadcasting.
Amy currently serves on the Cedar Rapids Bank & Trust Board of Directors, the Willis Dady Homeless Services Board of Directors, and was appointed to the Iowa Finance Authority Board of Directors by Governor Kim Reynolds in May 2019. Throughout her career, Amy has served on statewide and community boards including  as a Commissioner for the Iowa Department of Transportation, appointed by Governor Chet Culver in 2008 and reappointed by Governor Terry Branstad until 2016;  the Past President of the Linn County Bar Association (President 2018-2019); UnityPoint St. Luke's Hospital Board of Directors (2012-2017); and the Linn County Trails Association.
Amy is married to Wilford H. Stone and very much enjoys her role as an Aunt to her nieces and nephews.
Tammy Rogers
Certified Coach
Aveea Partners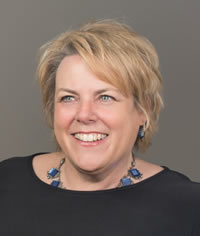 Tammy Rogers is best known for helping leaders experience "Aha" moments in order to develop new ways of thinking, new attitudes and new behaviors that transfer to the real world.
Tammy is a certified coach. She's been instrumental in nine business start-ups. She's held Vice President titles in both Human Resources and Operations – and has had the opportunity to lead more than 200 employees in remote offices from Boston to Los Angeles and Minneapolis to Atlanta.
Tammy has written more than 50 internationally distributed training programs. She has worked with best-selling authors like James Autry and Bob Nelson. And she has partnered with hundreds of companies – both large and small – to help them improve results through the building of people, processes and procedures.
Erika Sandoval
Partner
HCM Advisory Group at UKG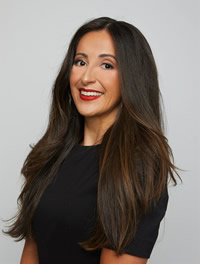 Erika Sandoval (she/ella) is a Partner, for the HCM Advisory Group at UKG. She brings a strong background in DEI, HR, organizational and professional development, and facilitation and consulting. Erika is passionate about helping organizations through strategic and inclusive workplace initiatives to improve and enhance the employee experience in global workplace environments. Having lived and worked in North America, South America, Europe and Asia, Erika has over a decade of experience in providing guidance in cross cultural complexities impacting organizations while driving business success. Outside of work, Erika is an active volunteer and mentor in various spaces that elevate and bring underrepresented voices to cultivate positive social change.
Erika holds various DEI and training certificates, and she received an MSc in Human Rights Law from the University of Birmingham in the U.K.
Renee Schulte
Workforce Specialty Coordinator
COVID Recovery Iowa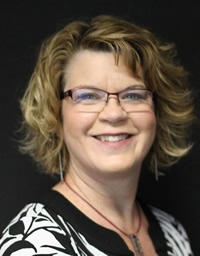 Renee Schulte has over 20 years of leadership experience in the mental health field at the national, state, and provider levels. Her work in the public and private sectors has given her a unique understanding of the complexities in this area. Renee is nationally recognized for her expertise in behavioral health policy, system design, policy and financial analysis, and strategic consulting. As a licensed mental health therapist, Renee has worked in many levels of care including psychiatric hospital, child welfare, and therapeutic foster care. As a legislator, she spearheaded the passage of mental health redesign in Iowa. She began Schulte Consulting, LLC in 2012. As a consultant she has worked with multiple states creating strategic plans, legislation and regulations. She has also used her expertise and unique background in government relations and consulting for both non-profit and for-profit providers of healthcare services. She is presently working as the Specialty Coordinator for Workforce: Essential/Non-Essential, and unemployed for Covid Recovery Iowa. She and her husband, Brent reside in Urbandale, Iowa.
Beth Shelton
Chief Executive Officer
Girl Scouts of Greater Iowa

Beth Shelton is the Chief Executive Office of Girl Scouts of Greater Iowa, overseeing all operations for 13,500 members in portions of Iowa, Nebraska and South Dakota.
Beth led her organization to record revenue and membership growth while simultaneously spearheading a cultural transformation that led to her organization being named on the selective Top Workplaces in Iowa, and #1 in the non profit category. She has received national accolades for her vision and innovation; highlighted recently on platforms ranging from Good Morning America, CNN,  ABC World News Tonight and SiriusXM to Working Mother Magazine, The Washington Post, USA Today and the Today Show. She has shared her passionate message of recognizing the human side of workplace culture and benefits from coast to coast, from the Seattle Interactive Conference to the Walmart Women's Empowerment Summit to the National Academy of Sciences.  She has been highlighted on platforms such as 90 Ideas in 90 Minutes, Women Lead Change Global, Women of Vision, the Groundbreakers Speaker Series, and various podcasts. She was recently named one of the 15 People To Watch by the Des Moines Register and one of the Business Leaders to Know by the Business Record. In 2021 celebrities ranging from Brene' Brown and Kristin Bell to Jennifer Gardner and the "I Mom So Hard" duo engaged, shared and supported the work Beth and her team are doing.   Beth received the 2018 Alumni Achievement award from Simpson College.  She serves as a guest lecturer in the Drake University MBA program (where she also earned her MBA) and received the 2019 Young Alumni of Achievement Award by Drake University. She recently completed the Artificial Intelligence certificate program at MIT.
Beth, a life-long amputee, also serves on the board for the Iowa Amputee Golf Association, raising scholarships for families affected by the trauma and impact of limb loss. She has a lifelong love of sports, having been a 3-time collegiate MVP, and coaches youth teams in basketball and softball, as well as leading her local Girl Scout troop.
Nataliya Boychenko Stone
Employee Benefits Consultant, MBA, CEBS
Holmes Murphy & Associates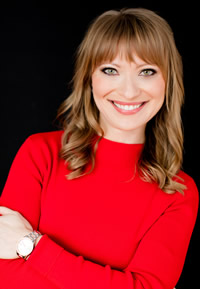 As a key player of Holmes Murphy & Associates, Nataliya is dedicated to providing creative solutions and tools her clients need to design their employee benefit programs. A native of Ukraine and fluent in three languages, she has the skills necessary to communicate and implement employer sponsored benefits and initiatives to diverse organizations. Nataliya specializes in healthcare data analysis, health care reform and legal compliance, cutting edge wellness programs as well as a full suite of employer sponsored benefit programs. Nataliya is also a Holmes Murphy shareholder.
Nataliya joined the Employee Benefits Division of Holmes Murphy in 2006. Prior to joining Holmes Murphy, she worked for Wells Fargo in Consumer and Business account management where she held a variety of advisory capacities involving life and health, investments and business financial services.
Nataliya is a frequent speaker on Health Care topics at local, regional and national industry events. She also enjoys teaching employee benefits to the graduate students at Drake University as an Adjunct Professor. Nataliya earned her bachelor's degree in Finance and her master's in Business Administration at Drake University. In addition, Nataliya holds her Certified Employee Benefit Specialist (CEBS), Group Benefit Associate (GBA), and Retirement Plan Associate (RPA) designations.
Nataliya is an active member of Greater Des Moines community, currently serving as the Finance Chair on the Board of Directors for The Employee and Family Resources and a mentor for some of the most progressive global insurance startup companies through the Global Insurance Accelerator. In 2020 Nataliya was honored as the 2020 Emerging Woman of Influence by Business Record and The Federal Home Loan Bank of Des Moines. In 2017 Nataliya was one of 15 executives who graduated from the Executive Education Center at Drake University's Leading Others program. In 2016, Nataliya received a Community Vision Award from the Greater Des Moines Leadership Institute and in 2012, she was honored as one of the Des Moines Business Record's Forty under 40 for her professional achievements and community involvement.
Dwight Taylor
Owner
The DART Group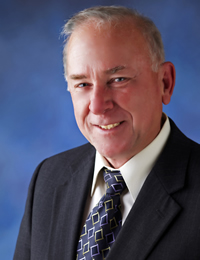 Dwight Taylor is a graduate of the Iowa Law Enforcement Academy and retired as a detective with the Urbandale Police Department.  During his 25 year career in law enforcement Dwight was trained in drug interdiction, which resulted in the seizure of $12,000,000 in cocaine and more than 100 pounds of marijuana.  Dwight was trained in surveillance, and interrogation techniques, and also received training by the United States Secret Service in questioned document examination with the primary focus on handwriting examination.  He holds the designations of Certified Drug Recognition Expert, and Certified Fraud Examiner.
In March of 1997 Dwight formed The DART Group.  A Company dedicated to workplace safety.  Dwight worked with other law enforcement officers and human resource professionals to developed programs designed to help companies in the private sector to implement drug free workplace policies, so that they may comply with the Iowa drug law. 
Dwight has worked with companies across the country.  His client list includes Firestone/ Bridgestone Tire, Lennox Industries, Vermeer Corporation and Pella Corporation.  In addition to working with some of the largest employers in the state, he has also worked with companies with as few as 50 employees.
His services include training supervisors in the signs & symptoms of drug use for the purpose of gathering reasonable suspicion for drug testing, assisting in the writing of drug policies and providing awareness training to the general workforce.
The DART Group also provides training in workplace violence prevention, Active shooter defense, site security and executive protection.
Eric M. Updegraff
Attorney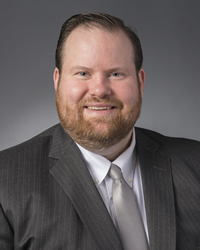 Areas of Practice
General practice including but not limited to:
Employment Law
Personal Injury
Workers' Compensation
Family Law
Bar Admissions
United States District Court for the Eastern District of Iowa, 2012
United States District Court for the Southern District of Iowa, 2006
United States District Court for the Northern District of Iowa, 2006
United States Court of Appeals for the Eighth Circuit, 2006
Iowa, 2004
Education
University of Iowa College of Law, Iowa City, IowaDrake University, Des Moines, Iowa

Doctor of Jurisprudence with Distinction, 2004

Simpson College, Indianoloa, Iowa

Bachelor of Arts, Economics
Honors and Awards
Iowa Rising Stars List, Super Lawyers, 2013-2019
Published Works
Co-Author, Terminations Under Veterans Preference Law
Working with Disability
The Fair Labor Standards Act and Exempt Employees
Your Employee Handbook and You
Michelle Weil
Consultant, Organizational Engagement/Shareholder
ethOs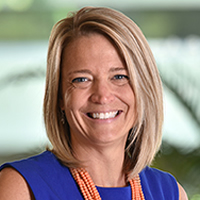 As a Business Development Consultant on our ethOs team, Michelle Weil's main focus is on the career development side of wellbeing –connecting people to their purpose and helping employees determine what impact and value they bring to their organization. Her main goal is to create a culture where people can show up as themselves and bring value through their talents.
Prior to joining ethOs, Michelle worked for Holmes Murphy as a Learning and Development Consultant for 7 years. She also spent several years as a social worker specializing in a adult mental illness.
Michelle attended Iowa State University, where she earned degrees in Psychology and Sociology. In addition to her education, Michelle is certified in Gallup Strengths and has her Thriving Workplace Culture Certification.
In her spare time, Michelle enjoys spending time with her husband and blended family of three girls and one boy. She is also actively involved in her church and her children's arts and sports activities.
Daniel Zinnel, EdD
President and Founder
Growth & Joy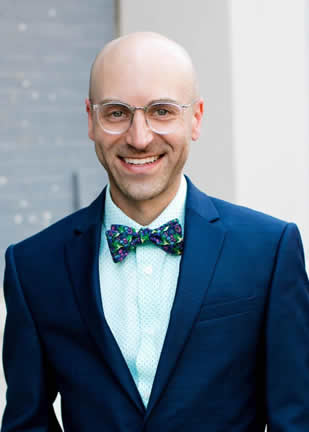 Dr. Daniel Zinnel is a facilitator, speaker, and learner. Authenticity, intentionality, humility, compassion, and joy are his leadership values. In 2020, he launched Growth and Joy, LLC to help individuals, businesses, and organizations develop proactive, practical, and purposeful leaders. He has trained and spoken to over twenty thousand individuals on a variety of topics including leadership, power and privilege, LGBTQ inclusion, and building your personal brand. Daniel was previously on faculty as an adjunct at Des Moines University and Iowa Central Community College. He developed One Iowa's LGBTQ Leadership Institute, was part of a team that created the 4Equity Tool, and has previously served on the curriculum committee of the Greater Des Moines Leadership Institute. Daniel has over 10 years of nonprofit administration and leadership including currently serving as the CEO of Proteus, Inc. and previously as the Executive Director of One Iowa. He serves as Tri-Chair of the Social Capital within Capital Crossroads, Vice Chair of the John Stoddard Cancer Center, Vice Chair of the Iowa Primary Care Association, and is on a variety of other community boards and advisory councils.