Ronee Andersen (She/Her/Hers)
Owner
Coaching and Consulting by Ronee

Ronee Andersen is passionate about helping others become strong leaders and individuals both personally and professionally.   She founded Coaching and Consulting by Ronee in May 2019.   Her business focuses on helping others reach their full potential by leveraging leadership, emotional intelligence, team building, communication, and company culture.
Before starting her own business, Ronee worked in Human Resources for 20 years overseeing the HR function for eleven of those years.  She has experience working in companies from 50 to 6,000 employees.  Those companies have included family-owned businesses, private and publicly traded companies, as well as city and county government.  She has been a contributing member of the leadership and executive teams.
She has an MBA with an emphasis in Human Resources.   She is a certified coach through Coach Training Alliance.  Ronee, also, has an Advanced Certificate in Strategic HR from Cornell University, a Certificate in Organizational Analysis from Stanford University, and a Certificate in Talent Optimization from Predictive Index.
Danielle Atchison (She/Her/Hers)
Business Immigration Lawyer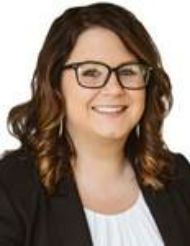 Mdivani Corporate Immigration Law Firm
Danielle practices in the area of corporate immigration law. She assists employers with immigration compliance plans, policies and procedures, I-9 audits, E-Verify compliance, and immigration related defense from ICE worksite enforcement investigations. Danielle assists the firm's clients with visas for international personnel, investors, and executives, including E-1, E-2, L-1, H-1B, P, O visas, and employment-based green cards.
Bar Admissions
• Missouri, 2014
• Kansas, 2015
Education
• University of Missouri-Kansas City Bloch School of Management, M.B.A., 2019
• University of Missouri-Kansas City School of Law, J.D., 2014, Cum Laude
• University of Missouri-Columbia, B.A., 2010
Teaching
Ms. Atchison is an Adjunct Professor of Law by the University of Missouri-Kansas City School of Law. She teaches practical, hands-on credit hour courses every year, alternating between Corporate Immigration Compliance, U.S. Employer Options for International Personnel Visas, and Relief for Immigrant Survivors of Domestic Violence under Violence Against Women Act.
Professional Memberships / Leadership
• Missouri Bar, YLS District 3 Representative, Secretary/Treasurer
• Missouri Bar, Immigration Law Committee Past-Chair
• Kansas Bar Association, Board of Governors
• Earl O'Connor Inn of Court, Co-Treasurer
• Lawyers Association of Kansas City, President-Elect
• Johnson County Bar Association, Board of Directors
• Federal Bar Association, Secretary
• Association for Women Lawyers of Greater Kansas City
• Kansas City Metropolitan Bar Association
• American Immigration Lawyers Association
Professional Recognition
• Kansas Bar Association, Pro Bono Award, 2017
• The Missouri Bar, Pro Bono Award, 2017
• KCMBA Volunteer of the Month, 2017
• Thomson Reuters: Super-Lawyer Rising Star, based on ratings by her peers, 2019 & 2020
• Missouri Lawyers' Media Women's Justice Pro Bono Award, 2020
• Missouri Lawyers' Media Up-and-Coming Award, 2020
• The Missouri Bar Pro Bono Publico Award, 2020
• The Missouri Bar Tom Cochran Community Service Award, 2020
Joe Austen (He/Him/His)
Attorney 1
Iowa Civil Rights Commission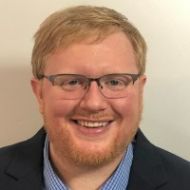 Joe Austen is an attorney with the Iowa Civil Rights Commission. The Commission is a neutral, fact-finding agency, and its mission is to end discrimination within the state of Iowa. He received his Bachelor's degrees in secondary education and English from the University of Iowa in 2004, and his J.D. from the University of Iowa in 2010. His past experience included a decade of running a solo practice focusing on criminal defense, appeals, and consumer bankruptcy.
Milan Batinich (He/Him/His)
Director
A.W. Companies, Inc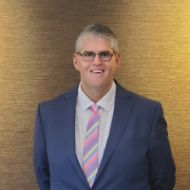 Milan draws from 20 years of contact center operational experience from American Express and Blue Cross Blue Shield, and sales management experience.  Milan strives to improve companies' hiring, onboarding, training, and employee engagement practices through The Predictive Index.  Milan holds several Certifications with The Predictive Index and Stanford University School of Medicine for Human Behaviors & Psychology for High Performance.
Lisa Behrends (She/Her/Hers)
Business Strategist
Non-Profit Sector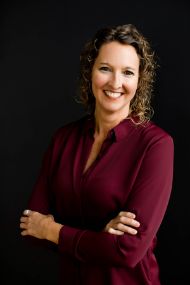 Lisa is a business strategist and an executive in the nonprofit sector. In addition, she has traveled the globe to 21 countries and has brought the globe home hosting countless international students. These experiences have equipped her to connect with people from different backgrounds and cultures. Organizations and individuals started to ask Lisa how to create connections and bring people together. In all of her work with organizations and individuals, she has realized the skills needed to connect people with different perspectives that work leaders need today in a hot button climate.
Lisa has 14 years skilled in presentation composition, and engaging, articulate audience presentations. She loves to speak and coach! She has been a public speaker for human trafficking awareness and food insecurity for schools, clubs, churches, and businesses. Lisa has now turned these awareness strategies into workshops to introduce proven tools to allow anyone to connect, learn from one another, and work toward a common goal in the face of hot button issues. She coached basketball and volleyball at the collegiate level.
Lisa energizes, encourages, and knows how to command a room. She loves building her social and professional network! Lisa is involved in her community and is active member of the West Des Moines Chamber of Commerce. She is a member of the Greater Des Moines Leadership Institute Community Leadership Program Class of 2023.
Scott Burgmeyer (He/Him/His)
Founder
BecomeMore Group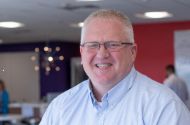 Scott Burgmeyer, Leadership Excellence, Quality, Lean, Six Sigma & Baldrige Guru, is the founder & CEO of BecomeMore Group. For over 30 years, Scott has worked and consulted in manufacturing, technology, education, finance and health care industries.  Scott has held QA Manager, CI Manager, Human Resources & Talent Director, SVP Quality & Improvement, and Chief Improvement Officer titles.
As a Master Black Belt and creator of The DMAIC Way®, Scott's goal is for everyone to Make it Better!  Make it Stick!
Lori Chesser (She/Her/Hers)
Immigration Department Chair
Dentons Davis Brown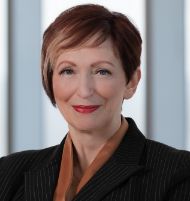 Lori Chesser is a preeminent immigration lawyer and advocate. With a degree in finance, she initially practiced corporate law. Recognizing the need for immigration services in Iowa, she developed that practice and has worked primarily in immigration law for more than 30 years.
 Lori assists employers, business owners, and individuals as they navigate the complex U.S. immigration system. Her clients range from small businesses to Fortune 500 companies in sectors including healthcare, IT, insurance, agriculture, chemical, higher education, churches, and other non-profit entities.
 She also advises employers in I-9 compliance and defends them in Immigration & Customs Enforcement (ICE) audits. She has been a member of the American Immigration Lawyers Association Verification and Documentation national liaison committee for several years, liaising directly with ICE and related agencies to clarify the process and advocate for improvements.
 One client recently provided this feedback, "I feel like I get top-notch really high-quality work from her; she's so knowledgeable about the industry and has a ton of experience. She's good at helping with strategic planning and whether it's implementing a new policy or trying something new, she can really provide that expert opinion and advice. Her advice goes a long way."
Beth Coonan (She/Her/Hers)
Shareholder
Dentons Davis Brown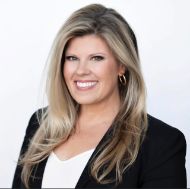 Beth knows that the cornerstone of any effective human resources management strategy is a strong policy development and implementation process that adapts to the changing needs of her clients. Every report of discrimination, harassment or retaliation presents an opportunity for businesses to improve and every complex medical return to work situation or business visa conundrum presents an opportunity for businesses to foster a better connection with employees. From partnering with businesses to assess liability to training employees and fighting to protect confidential and trade secret information, it is important to Beth that her clients receive practical legal advice and a game plan for the future.
Employment
Beth represents businesses across a variety of industries including technology, manufacturing, and agriculture and partners with employers of all sizes to find solutions to their workforce-related challenges in a rapidly changing regulatory environment.
Hiring, Discipline and Discharge
Beth regularly works with employers to prepare enforceable employment agreements and when relationships break down, she devises creative solutions for separating employees while minimizing risk.
Family and Medical Leave Act, Americans with Disabilities Act, and Workers' Compensation
With an extensive background in workers' compensation, FMLA and ADA, Beth helps her clients manage medical leave and return to work issues without falling out of compliance.
Discrimination, Retaliation and Harassment
Beth partners with her clients to develop workable policies to prevent discrimination, harassment, and retaliation, and regularly provides training on these topics. She also serves as an independent investigator and is a certified mediator.
Restrictive Covenants
Having enforced and defended non-compete, non-solicitation, and other restrictive covenants on behalf of employers and employees and with talent management at a premium, Beth crafts these arrangements to protect her client in this highly competitive labor market.
Immigration
Beth works with employers to develop plans for recruitment and compliance when foreign-born talent is necessary. She guides employers through the business visa process and also advises on policies and procedures related to immigration.
Beth has experience handling:
H-1B visas and transfers
H-2A program compliance
L-1 visas
J-1 waivers
F-1 student issues, including STEM OPT
I-9 compliance and training
Experience
Long-term care facility: Provided general employment advice and counseling on a myriad of complicated situations for a long-term care facility amid the COVID-19 pandemic.
Manufacturer: Defended large manufacturer in a high dollar and complex lawsuit involving harassment discrimination assault and battery. Reached a low five-figure settlement, which was a positive outcome for the client.
Business: Successfully negotiated a complex retention arrangement for a C-suite employee of a highly visible business.
Manufacturer: Represented large manufacturer in administrative contested case litigation in front of the Iowa Workers' Compensation Commissioner where the claimant was permanently and totally disabled. Secured exceedingly favorable settlement.
Public retirement system: Defended a municipal retirement system in a certiorari action involving a member seeking to overturn a denial of an accidental disability pension. Defendant prevailed in having the writ annulled and costs assessed to the member.
Manufacturer: Represented heavy manufacturer in trade secret misappropriation enforcement action involving a former employee which resulted in the employee's payment of monetary damages and settlement.
Recognition
Chambers USA 2021: Ranked Labor and Employment, Iowa Band 3. Beth has been ranked since 2019.
The Best Lawyers in America© 2020, Labor & Employment Law and Workers' Compensation Law. Beth has been ranked since 2012 for Workers' Compensation and since 2018 for Labor and Employment.
Great Plains Super Lawyers, Employment and Labor Law since 2016. She was first named to the list in 2014 as a rising star.
Honors and Awards
Junior League of Des Moines, Sustainer of the Year Award, 2020
Des Moines Business Record Forty Under 40, 2011
Junior League of Des Moines, Community Service Award, 2010
Insights
Activities and Affiliations
American Immigration Lawyers Association
Iowa Association of Workers Compensation Attorneys
Iowa State Bar Association
Labor and Employment Law Section
Polk County Bar Association
Polk County Women Attorneys
Community Involvement and Pro Bono
Iowa Commission on the Status of Women, Chair
Iowa Department of Human Rights, board member
Drake University Law School Board of Counselors, board member
Dowling Catholic Riptide Swim Club, vice president
Des Moines Pastoral Counseling Center, board member
Greater Des Moines Partnership Talent Development Board, board member
Iowa Center for Economic Success Strategic Advisory Committee, member
Young Women's Resource Center Advisory Board, member
Presentations
Presenter, "Navigating Complex Return to Work Situations: Pandemic Issues and Beyond," Iowa Employment Conference, April 2021
Presenter, "Feed Your Mind – Navigating COVID-19: Vaccine, Leave, and Workforce Issues," FuseDSM, April 2021
Presenter, "Legal Implications of Diversity and Inclusion Initiatives," Iowa Employment Conference, October 2020
Presenter, "Hiring and Discharge," Union County Development Association, May 2020
Presenter, "COVID-19 and Iowa's Unemployment Compensation System," Iowa Association of Business and Industry, May 2020
Presenter, "Renaissance Executive Forum COVID-19," April 2020
Presenter, "Workers' Compensation and Risk Management," Master Builders of Iowa, February 2020
Memberships
Society for Human Resource Management
Thomas Cunningham (He/Him/His)
Attorney/Shareholder
Nyemaster Goode, PC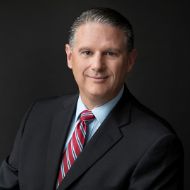 Thomas M. Cunningham is the Chair of the Labor & Employment Law Department at Nyemaster, Goode, P. C. in Des Moines, Iowa.   Tom has been honored by being admitted to membership in the peer-reviewed societies Best Lawyers in America, Benchmark Litigation, Iowa Super Lawyers, Great Plains Super Lawyers and Chambers USA Leading Lawyers for Business, all in the area of Labor & Employment Law and related litigation.  He received his undergraduate and law degrees from the University of Iowa. His practice consists of representing private and public sector management clients in all areas of labor and employment law, with an emphasis on trials in federal and state courts and administrative agencies, including discrimination and civil rights cases, and FMLA, ADA, wage/hour, OSHA, MSHA, and affirmative action matters. In addition, Tom represents employers in the traditional labor law arena, having advised employers in union avoidance tactics and organizational campaigns and defended employers from unfair labor practice charges before the National Labor Relations Board.
Bill Dean (He/Him/His)
Director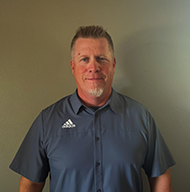 Accentus Health
Twenty-four years of success in the Behavioral/Mental Health and Coaching professions. COSMH works with parents, schools, organizations, & their student-athletes to provide support, tools, and coaching directly to families to create a Mental Health Safe Environment and develop Forever Maintenance plans.     As a result, dreams, goals, and outcomes are achieved by our Student-Athletes & their Families as they learn to manage and apply their playbooks in Social, Academic, and Athletic settings!
Rob Dubin
Keynote Speaker- Corporate Trainer
Rob Dubin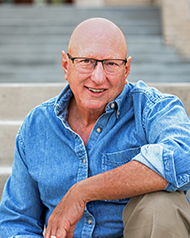 Rob Dubin was an award-winning filmmaker who traveled the world making TV programs and commercials for Fortune 500 companies. He is also a serial entrepreneur who created multiple 7 figure businesses. At the age of 42 Rob and his wife retired, sold their home, moved onto a 40' sailboat, and spent the next 17 years sailing around the world studying human happiness and fulfillment. Today Rob gives back by teaching courses in employee happiness which increase engagement, reduce resignations, and add to profits. Rob interweaves lessons learned while sailing with the science of human happiness resulting in memorable talks with immediately applicable strategies for his audiences.
Lisa Even (She/Her/Hers)
Speaker, Coach, Joy Connoisseur
Lisa Even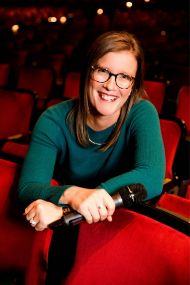 Lisa is a corporate culture junkie, turned entrepreneur, who is cheering loud for all those who want to Have Good Ripple Effect.
She delivers high-energy keynotes and workshops that challenge leaders, teams, and entrepreneurs to think beyond their backyards, and realize that they happen to the world, and not the other way around.
Trained in Public Relations and Public Administration, Lisa has a unique background in ops leadership and project management. She attributes her credibility to R&R Cafe, the tiny cafe in Eastern Iowa where she waitressed in high school, and the first group of direct reports that she had in corporate America, those 65 people did more than they will ever know!
Through Speaking at conferences and annual retreats, team workshops in organizations (big and small). and lxl coaching, Lisa helps individuals and teams make a BIG splash and Have a bigger and better Ripple Effect!
Jason Haglund (He/Him/His)
Senior Consultant
Rural Policy Partners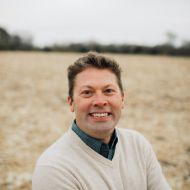 Haglund provides behavioral health subject matter expertise, public policy analysis, and system design consultation and is a founding member of Rural Policy Partners. Haglund brings with him over 20 years of experience leading, managing and navigating the behavioral healthcare system in numerous leadership and consultative roles.
Haglund provides candid guidance through challenging policy requirements. In addition, Haglund understands the uniqueness of rural Iowa and as a seasoned public speaker draws upon the lessons he has learned from his own multigenerational family farm. As co-owner of Boone County based Hickory Grove Family Farm, Haglund is the 5th generation to continue the
family farming tradition.
Keeping up with the constant evolving pace of science, technology, and management of uncertainty can be overwhelming. Haglund understands first hand juggling all of this is required to own and operate a technology informed, financially viable, sustainable family business. This unique perspective affords Haglund to lead engaging, relatable discussions on topics
such as stress management, emotional wellness, public policy, and burnout.
PREVIOUS ENGAGEMENTS
Iowa Employment Conference
IaPELRA Iowa Public Employers Labor Relations Association Conference
Iowa Department of Public Health
Iowa Caregivers
Iowa Mental Health Counselor Association Annual Conference
The Iowa Biotech Showcase & Conference
AEI Play Cultivating Curiosity (Art Educators of Iowa)
SPEAKING TOPICS
Farm and Ranch Succession Challenges
Emotional Wellbeing
Mental Health Literacy
Emotional Support During Disaster Response
Workplace and Employee Well-Being
Margaret Hanson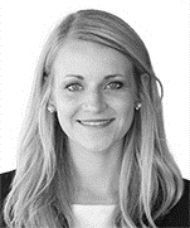 Title Shareholder
Dentons Davis Brown
Maggie focuses on employment litigation, employment practices liability insurance defense, and providing day-to-day and strategic advice to employers. Maggie's ability to navigate both the business and litigation aspects of employment law makes her an asset to her clients.
Employment Law and Litigation
Maggie defends a wide variety of employers including hospitals, municipalities, large and small businesses, from start-ups to Fortune 500 companies, rental property management companies, insurance companies, not-for-profit organizations, and manufacturers in disputes related to:
Labor and unions
Discrimination/harassment
Civil rights claims
FMLA interference and retaliation
Drug Testing
OSHA compliance
Wrongful termination
Retaliation
Breach of contract/non-compete agreements
Unemployment claims
ADA compliance and reasonable accommodations
Religious accommodations
COVID-19
She advises and defends employers, managers, and HR professionals in court, mediation, arbitration, and administrative forums, including Iowa Civil Rights Commission (ICRC), Equal Employment Opportunity Commission (EEOC), Iowa OSHA, OSHA, and Iowa Workforce Development.
Maggie also advises and counsels employers on how to minimize liability and exposure and avoid litigation by conducting employee trainings, drafting policies, advising on policy implementation, and reviewing existing policies and procedures for compliance.
Employment Practices Liability Insurance Defense
Maggie works with insurance companies and self-insured clients to defend a variety of employment-related claims and/or lawsuits. This includes defending employers through their employment practices liability insurance (EPLI) policies for wrongful termination, harassment/discrimination, retaliation, and other civil rights complaints.
Leadership
Maggie is a member of the Dentons Davis Brown Diversity, Equity, and Inclusion Committee. She also serves on the firm's Professional Personnel Committee, which handles attorney employment matters, including hiring, associate training. As an associate, Maggie previously served as the summer associate program coordinator and as the associate representative on the firm's Board of Directors.
Personal
Maggie is an active member of the community and has volunteered her time with several local non-profit organizations. For the last five years, Maggie has volunteered hundreds of hours of her time coaching middle school and high school mock trial teams. Maggie was born and raised in Des Moines, Iowa. She enjoys playing volleyball, watching Hawkeye football, and learning/speaking the Spanish language.
Experience
Bank: Defended an Iowa bank in a wrongful termination and whistleblower matter; settled the matter out of court, a positive outcome, and helped the client create new processes and procedures to reduce risk going forward
Agribusiness: Defended a cooperative in a wrongful death matter, successfully negotiated a confidential settlement, allowing the client to avoid the expense of litigation
Municipality: Led a large, confidential workplace investigation, interviewing over 25 employees
Financial Advisory: Defended the local branch and advisor of alleged sexual harassment; settled the case one week before a jury trial
Commercial Real Estate Company: Obtained a positive jury verdict in a breach of contract matter before the Polk County District Court which enabled the client to recoup some lost revenue
Municipality: Obtained a directed verdict in a breach of contract matter in a bench trial. Facing long litigation with numerous claims, with the directed verdict, the client saved significant money and time
Individual: Argued an immigration issue involving the constitutional right to counsel and related issues before the Iowa Supreme Court
Transportation Company: Successfully negotiated a favorable settlement with OSHA to reclassify and reduce penalties minimizing long-term and short-term risks following the death of an employee
Retailer: Successfully obtained dismissal of a case against a retailer through its EPL insurance carrier for alleged violations of Iowa's drug testing laws
Hospital: Defended and settled a wrongful termination suit against a hospital for under $10,000
Pro Bono, Individual: Obtained clemency from President Barack Obama for a federal prisoner who had been serving an extended sentence for non-violent drug offenses under sentencing guidelines no longer in effect
Manufacturer: Successfully negotiated an early settlement with OSHA. As part of the settlement, advised the client on changes to procedures to reduce risk of future accidents
Recognition
Great Plains Super Lawyers Rising Stars 2021: Ranked in Business Litigation. Maggie has been included on the list since 2016.
Honors and Awards
Greater Des Moines Leadership Institute, class of 2018
In the Media
Quoted, "How to write an effective employee handbook," Iowa Business Journal, February 2017
Insights
Dentons Davis Brown Employment and Labor Law Blog Contributor
Author, "Waiting for the COVID-19 Vaccine? Don't Waste Your Time, Create a Plan Now," Davis Brown Employment and Labor Law Blog, September 2020
Author, "Requiring Face Masks for Employees, Customers, and Visitors," Davis Brown Employment and Labor Law Blog, August 2020
Author, "Transitioning to a Permanent Remote Workforce," Davis Brown Employment and Labor Law Blog, August 2020
Author, "Growing Fears May Equal Growing Efforts to Unionize," Davis Brown Employment and Labor Law Blog, May 2020
Author, "It's Never Too Early to Have a Plan," Davis Brown Employment and Labor Law Blog, April 2020
Author, "Fight the COVID-19 Virus, Not Employee Protected Speech," Davis Brown Employment and Labor Law Blog, April 2020
Co-Author, "Employer Paid Leave Policy for Families First Coronavirus Response Act," Davis Brown Employment and Labor Law Blog, April 2020
Author, "Options for COVID-19 Reduced Work," Davis Brown Employment and Labor Law Blog, March 2020
Author, "Hijabs, Tattoos, Dreadlocks, and More: Grooming and Appearance Policy Drafting and Enforcement for Staying Out of Legal Trouble, Religious Accommodation and Discrimination," BLR, October 2019
Co-Author, "Bargaining Obligations when Acquiring a Unionized Business," Davis Brown Employment and Labor Law Blog, August 2019
Activities and Affiliations
Member, American Bar Association
Member, C. Edwin Moore American Inn of Court
Member, Defense Research Institute
Member, Iowa Organization of Women Attorneys
Member, Iowa State Bar Association

District 5C Representative, Board of Governors
Founder, Diversity Committee of the Young Lawyers Division

Member, Polk County Bar Association

Member, Board of Directors

Member, Polk County Women Attorneys
Community Involvement and Pro Bono
Coach, Valley High School Mock Trial 2014-2018; 2020-2021
Coach, Johnston High School Mock Trial 2018-2021
Volunteer, Big Brothers and Big Sisters of Central Iowa
Volunteer, Habitat for Humanity
Volunteer, Meals from the Heartland
Achieved clemency for a minor drug offender as Pro Bono counsel under the Obama Administration's Department of Justice Clemency Initiative
Presentations
Co-Presenter, "Independent Contractor Law Update," Iowa State Bar Association Corporate Counsel and Trade Regulation Seminar, September 2022
Co-Presenter, "FMLA Master Class," BLR, September 2019
Presenter, "Exploring the Interplay of the ADA and FMLA – Are you lost in the maze?" Davis Brown Spring Seminar, March 2019
Presenter, "Social Media in the Workplace," Greater Des Moines Partnership Small Business Workshop, February 2019
Presenter, "Sexual Harassment in the Workplace: it's on us," Iowa Association of Councils of Government Directors Retreat, December 2018
Presenter, "Sexual Harassment in the Workplace," Davis Brown Spring Seminar, April 2018
Panelist, "Drug Testing in the Workplace & Labor Market Information," Employers Council of Iowa, January 2018
Co-Presenter, "Top Five Things to Know When Hiring Someone," Greater Des Moines Partnership Small Business Workshop, October 2017
Presenter, "Under Pressure? HR Solutions to Hiring, Firing, & Discipline," Iowa Community Action Association Training Conference, July 2017
Presenter, "From Hire to Fire: Employment Issues for New Employers," Iowa Fruit and Vegetables Growers Conference, January 2017
Prior and Present Employment
Dentons Davis Brown (formerly Davis Brown Law Firm)
Brent Hinders (He/Him/His)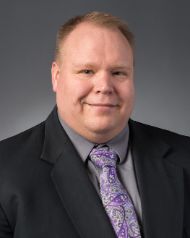 Attorney at Law
Hopkins & Huebner, P.C.
Brent Hinders has been practicing law in Iowa for over 15 years. Brent is a graduate of Simpson College and Drake University Law School. He has substantial experience in advising boards on legal matters, interpreting ordinances and statutes, writing policies, reviewing and recommending modifications to ordinances, negotiating collective bargaining agreements, representing municipalities in court and has tried numerous jury and non-jury trials.
Brent is a former assistant Warren County attorney. He has represented clients on cases involving on a wide variety of municipal law issues, including: wind turbine issues, agricultural exemptions for property, zoning issues, takings issues, and writs of certiorari. Brent has represented municipal boards of adjustment, Zoning Commissions, and drainage districts.
Steve Hughes (He/Him/His)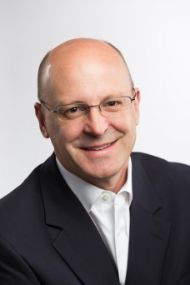 Consultant
Hit Your Stride, LLC

Steve Hughes is a sought-after speaker and consultant who helps people look and sound smart when they talk.  He's the author of Captivate and he has been featured in The Wall Street Journal and Businessweek. Steve is also the proud creator of "International Face Your Fears Day" celebrated on the second Tuesday in October. A former owner of a 50-person advertising agency, today he works with a select list of blue-chip clients including regional and Fortune 500 companies, national associations, courageous nonprofits, and leading universities. Steve holds a BA in French Literature and European History from the University of Kansas and an MBA in Marketing from Washington University's Olin School of Business, where he was awarded the prestigious Olin Cup.
Amanda Hull (She/Her/Hers)
Engagement Director
Remodel Health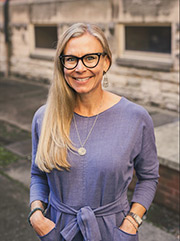 Amanda Brink Hull has over two decades of marketing and broadcast leadership before coming to Remodel Health in March of 2022; spending the last fourteen years at KCCI (CBS) in Des Moines as General Sales Manager. She is deeply passionate about helping others and strives for the overall wellbeing of our communities. Organic health and nutrition along with fitness have been the foundation of her life for decades; so much so that she was nominated to be a Hearst Wellness Champion helping employees lead healthier lives. As part of that role, she helped organize company walks/fundraisers for both the American Heart Association and NAMI. Working with small businesses and nonprofits has been one of the most rewarding aspects of her prior role. And serving as the voluntary Station Event Coordinator for the US Marine Corps Toys for Tots for ten years was most definitely a highlight. It has now grown it to be one of the largest Toys for Tots campaigns in the country!
Throughout her career she has been a tremendous leader sitting on several boards and committees (here in Iowa and in Washington DC) along with managing the multi-million-dollar revenue arm of a television station for fourteen years. She is a graduate of both the American Institute of Business and Simpson College along with having a Master of Science in Industrial and Organizational Psychology from Walden University.
Working for Remodel Health and helping nonprofits find better health benefits for their employees all while finding significant savings that can be reinvested into their mission really aligns with who I am as a person; both personally and professionally. I have been blessed to have found this opportunity helping others on a very meaningful level.
Amanda is also certified in personal training, nutrition, and health coaching through the International Sports Sciences Association and provides wellness coaching in her spare time. She cares deeply about the overall wellbeing of our communities and the people within them. Organic health and nutrition along with fitness have been the foundation of her life for decades.
Amanda resides in Altoona, Iowa with her husband Josh. They have one daughter, Maslyn who is finishing up her Associates in Business at DMACC and one son, Cameron who attends Southeast Polk High School.
Haley Pederson Hundley (She/Her/Hers)
Certified Prevention Specialist and Prevention Manager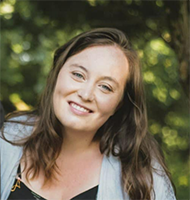 Employee & Family Resources

Haley Pederson Hundley is a Certified Prevention Specialist and Prevention Manager at Employee and Family Resources. Before moving into the Prevention Manager role, Haley served as a grant coordinator specializing in the field of opioid misuse prevention and general prevention services for 8 years.
Haley has earned her MHA from Walden University and her Bachelor of Science degrees in Psychology and Criminal Justice from Iowa State University. In her free time, Haley enjoys spending time with her
daughter and husband, reading, and baking.
Lindy Ireland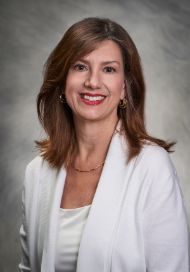 Vice-President
BCC Advisers

As Vice President and Shareholder of BCC Advisers, Lindy's practice includes valuation and consulting for ESOP companies and those exploring employee ownership. She combines experience and technical expertise with a personable approach, focused on an individual company's operational challenges and value drivers. Lindy has over thirty years of experience in financial compliance, planning and analytical roles. She joined the business valuation division of BCC Advisers in 2006, and is a frequent presenter at local, regional, and national ESOP events on topics related to employee ownership.
Mike Juech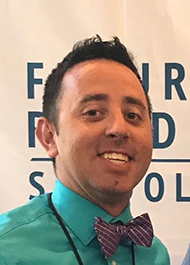 Co-founder
Leading Like a Buffalo

Mike is originally from Cedarburg, WI. He started his career in the middle school classroom and has continued his professional journey into executive leadership roles. Mike studied at the University of Wisconsin-Whitewater, Concordia University Wisconsin, and Edgewood College in Madison, WI where he ultimately completed his doctoral work in the area of high-achieving organizations.
Mike continues to grow and learn as a leader while supporting others to increase their leadership skills and abilities. His leadership style focuses on building strong relationships that help individuals and teams grow together.
In 2022, Mike cofounded Leading Like a Buffalo, Inc., with a focus on helping leaders grow and organizations thrive.
Brian Kaskie (He/Him/His)
Professor
University of Iowa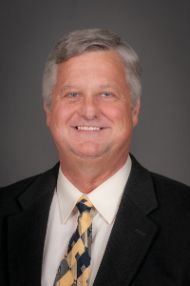 Brian Kaskie is a gerontologist who has studied the intersection between aging and work for more than 20 years. He has evaluated programs concerning aging workers in California, Colorado and Iowa, collaborated with the TIAA Corporation to illuminate the challenges presented by an aging academic workforce, and directed an investigation of America's older workforce for the United States Senate Special Committee on Aging. In collaboration with the nonprofit Transamerica Institute and with support provided by the Next50Initiative, Brian directed the Colorado Above-Fifty Employment Strategies (CAFES) study and then created the Colorado Age Inclusive Management Strategies (AIMS) platform. The AIMS platform offers information for employers to learn about the positive value to recruiting and retaining experienced employees, and offers a set of organizational assessments to identify different strategies that might be pursued. Over the past year, the AIMS platform onboarded the "first generation" of 34 Colorado employers. With so many entering their retirement years with the potential of living to 100,  today's older Americans want and need to extend their working lives, especially those who have experienced setbacks during the COVID pandemic. Through this work, Brian Kaskie seeks to better understand what leads employers to recognize value in America's aging workforce and move to adopt age-inclusive management strategies.
Alan Kinsey (He/Him/His)
Vice-President
Inquirehire, Inc.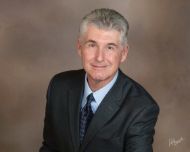 Alan Kinsey is Vice President of Inquirehire, a national provider of human resources solutions. Alan is a graduate of Southeast Missouri State University with Bachelor of Science in Marketing, and he has more than 25 years of Fortune 500 executive management experience in computer software, outsourced services and consulting.
At Inquirehire, Alan is responsible for the company's overall growth strategy with a particular focus on technology driven hiring process solutions.
Alan has spoken on the topic of human capital management to a number of local and state SHRM chapters, several state banking association human resource groups, and many other organization's training and education events.
Dan Kopp (He/Him/His)
Co-Founder
Leading Like a Buffalo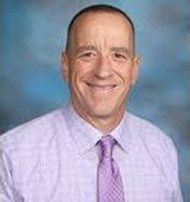 Dan is originally from Platteville, WI. After high school, he entered the United States Army as a military police officer serving in Frankfurt, Germany, The Republic of Panamá, and Fort Devens, MA. Dan served in various leadership roles in the military prior to transitioning into public education where he taught and ultimately held several executive roles.
In 2019, Dan and two partners started Dinamico, where he works as a compensation expert and helps their partner clients refine the art of aligning compensation with employee input. With DinamiComp® their clients create and easily manage compensation systems that help them attract candidates who fit, retain great people, build trust with their employees, and ensure compensation equity.
In July 2022, Dan followed his passion and started Leading Like a Buffalo, and continues to train, coach, and mentor leaders across the country.
Dan practices situational leadership while focusing on those he serves.
In September 2022, Dan released his first book: The Power of Me Leadership: 9 Leadership Tenets for EVERY Leader, in which he discusses tenets that will help everyone become a better leader.
Erin Lego (She/Her/Hers)
Leadership Coach
Erin Lego Coaching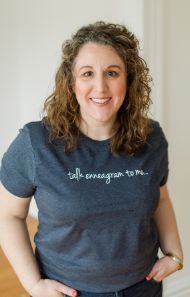 Erin is an experienced Leadership Coach with more than 1,200 logged hours of formal coaching conversations. She's passionate about helping leaders and teams work better together through gaining greater self-awareness, building trusted relationships through understanding how people relate to one another, and improving communication along the way.
CREDENTIALS
Associate Certified Coach with the International Coaching Federation
160+ hours of coach specific training complete with accreditation through the International Coach Federation
Certified Enneagram & Relationship Coach with InnerLife Skills
Samantha Macken (She/Her/Hers)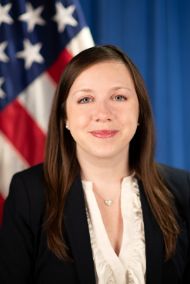 Program Manager
Homeland Security Investigations
Samantha Macken is the Homeland Security Investigations (HSI) national program manager for the IMAGE program. She has worked with the government as a contractor and federal employee for 13 years spanning an array of subject areas from student visas to national security to labor exploitation. She has been the IMAGE program manager since August, 2022 and looks forward to expanding and improving the relationship between government and employers.
Molly Mackey (She/Her/Hers)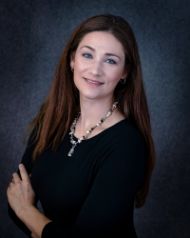 Chief Learning Officer
LEAdeRNship Institute, LLC
Molly J. Mackey received her undergraduate degree and Masters of Business Administration from the University of Iowa. In the fall of 2021, she earned her Certified Professional of Talent Development (CPTD) designation from the Association of Talent Development. She has a passion for business, strategy, leadership and learning.
Molly has over 17 years of business and speaking experience. She currently serves as the Director of Knowledge Acquisition and Transfer at Optimae LifeServices and chief learning officer at the LEAdeRNship Institute, LLC. She has taught business classes at a collegiate level since 2009 and currently partners with community colleges offering continuing education to businesses.
Ted R. McKnight
Vice President Health Insurance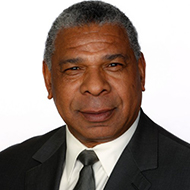 ​
CBIZ
Ted R. McKnight aka "Touchdown Teddy" is a former Kansas City running back who led the nation in rushing during his football career. He is Vice President of Healthcare employee benefits at CBIZ.
Mira Mdivani (She/Her/Hers)
Business Immigration Lawyer

Mdivani Corporate Immigration Law Firm
Ms. Mdivani serves as immigration law counsel to U.S. and multi-national corporations, providing advice, representation, immigration compliance audits and training. Ms. Mdivani represents employers in IT, engineering, food processing, construction, manufacturing, healthcare, insurance and banking industries, working closely with executives, in-house counsel and HR professionals to ensure corporate immigration compliance and availability of visas for international personnel. Ms. Mdivani has served as President of the Missouri Bar Association's Immigration Law Committee and Chair of the Kansas Bar Association's Immigration Law Section. She has written books and articles on corporate immigration law, and has spoken on business immigration issues before attorneys and business leaders across the United States. Ms. Mdivani's professional work and leadership have been recognized by numerous awards, including the Missouri Bar Association's President Award, Association for Women Lawyers of Greater Kansas City President Award, Business Practitioner of the Year by Missouri Lawyers Media, Best of the Bar by the Kansas City Business Journal, Robert Gernon Award for Excellence in Continuous Legal Education, and pro bono recognition from the University of Missouri – Kansas City Law Foundation, the Kansas Bar Association and the American Immigration Lawyers Association.
Crystal Neubauer
Speaker and Author
Growing Forward, LLC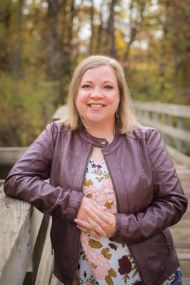 Crystal Neubauer is fiercely passionate about helping individuals, teams, and organizations get "unstuck" so they can fulfill their potential. She brings more than 20 years of training and speaking experience. In addition, she has 15 years of leadership experience which includes the oversight of training departments, event planning teams, and non-profit volunteers. Her experience in the corporate world entails the development and implementation of successful leadership development programs from the ground up.
She released her first book, "Unstuck: Overcoming the Thresholds that Limit Us" in December of 2020 and is currently writing her first leadership book with an anticipated release date in late 2022.
Crystal is a sought-after speaker for corporate conferences, women's retreats, training workshops, and leadership events and has featured on webinars, podcasts, and virtual events.
Her many years of leadership experience in financial services, ministry, and education provide her with a wealth of experiences, insight, and knowledge. In addition to holding a bachelor's degree in theology, Crystal is also a Registered Corporate Coach (RCC™) and a Certified Professional in Training and Development (CPTD).
Lindsey K. Niemeier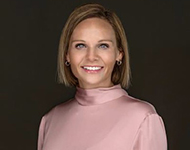 Senior Vice-President, Group & Individual Solutions
TCARE
Lindsey is the Senior Vice President of Group & Individual Solutions at TCARE, Inc., a leading family caregiver solution platform. She has over 15 years of insurance industry experience, spending most of that time as a strategic consultant for group employee benefit programs. In Lindsey's current role she is responsible for the development and delivery of TCARE's solutions to employer groups and strategic partnership members, bringing thought-leadership and innovative ideas to support individuals who are trying to remain productive and engaged at work and in their personal lives, while serving as a family caregiver.
Gilmara Vila Nova-Mitchell (She/Her/Hers)
DEI Director
IMT Insurance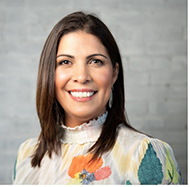 Gilmara Vila Nova-Mitchell is a Diversity, Equity, and Inclusion Consultant and IMT Insurance DEI Director. She is on a mission to put people first in the workplace and help others do the same. Born in Brazil, Gilmara's interest in DEI began when she immigrated to the United States. Her personal experiences as an immigrant, and a woman of color greatly impacted her perspective on inclusion. As she designed organizational systems that attended to all people, Gilmara learned firsthand that inclusive leadership was an essential component of any organization's success.
Through her signature style of heart, honesty, and thoughtful inquiry, Gilmara helps people create relationships and cultures that are inclusive, expansive, and deeply connected. She works with leaders to learn how to effectively respond to the opportunities and challenges presented by diverse workforces, unfamiliar markets, and rapid shifts in the competitive landscape.
For almost two decades, Gilmara has helped organizations become more inclusive through her engaging DEI sessions, transformative executive coaching, and innovative systems redesign. In addition to working at IMT, Gilmara enjoys supporting leaders through her collaboration with the amazing team at Sarah Noll Wilson Inc., as well as through her own consulting firm, Inklude.
Gilmara holds a Bachelor of Multicultural Education from FUMEC University (Brazil) and a MSE in School Counseling from Drake University. She has doctoral studies in Organizational Development with a focus on trust in the workplace. She is also a proud mama to two incredible and strong daughters.
Desi Payne (She/Her/Hers)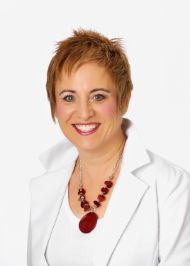 Motivational Humorist, Speaker, & Trainer
desipayne.com

Desi Payne, also known as The Attitude Adjuster, loves to motivate employees by helping them reduce stress and adjust their attitudes to create a positive work environment.   Desi has over 25 years of experience as an entrepreneur, customer service and leadership trainer, and award-winning entertainer.   Desi is a John Maxwell Leadership Trainer.  She is also an international speaker with the John Maxwell Team.  She is the author of Do You Work with the Living Dead? and Give Me Some Chocolate…I'm Stressed!
She has shared the stage with John C. Maxwell and opened for Nick Vujicic for an event with 10,000 teens in an open arena in Texas.  She is a regular guest on WHO-13 TV Hello Iowa program.  She is married to Craig, her wonderful husband, and has two grown amazing children.
Jenn Peterson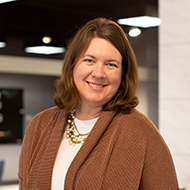 Talent Optimization Consultant
BecomeMore Group
Jenn has an extensive career in design and sales focused on aligning solutions to the needs of her clients. Jenn is a Talent Optimization Consultant with BecomeMore Group and leverages her experience and passion for working with organizations and individuals to level-up and be the best they can be through hiring top talent, aligning strategy and building dream teams.
David Porter (He/Him/His)
Attorney
Porter Law, LLC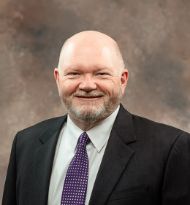 David Porter helps people either prevent problems or solve them with simple, sustainable strategies. David has been supporting businesses for over 30 years in private practice, in-house legal roles and as a compliance officer.  David is first and foremost a businessman who understands that law is a part of business and does not run the business.  So, his advice is focused on achieving business objectives, not checking legal boxes.  In addition to his law practice, David runs The New Watchman, where he a coaches and trains business leaders to create sustainable systems to support consistent, positive outcomes.  David spent 20 years as a professor at Webster University and has authored three books on building the elements of successful outcomes for customers and teams.
He earned his bachelor's degree from William Jewell College and his law degree from the University of Notre Dame Law School.  David and his wife, Lydia, have four grown children and live in Lake Ozark, Missouri.
Juris Doctorate – University of Notre Dame Law School
AB – William Jewell College
david@porter.law
Michael Puck
Global Partner Human Insights
UKG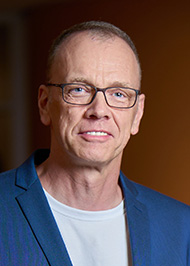 Michael Puck is a business innovator and change agent; he helps companies turn people-centric problems into competitive advantages. His multicultural background, 25 years of hands-on HR experience, and passion for people fuel his goals as a global partner in the Human Insights Group at UKG. Puck graduated from the German Air Force Academy. During his time as an officer in the military, he earned a degree in business and a postgraduate degree in economics from VWA in Essen, Germany. Additionally, Puck is a Senior Certified Professional with the Society of Human Resource Management (SHRM-SCP), a published author, 2x TEDx Speaker, and the President of an animal-focused nonprofit in Tennessee that aims to save 1 million dogs by 2030.
Libby Roberts (She/Her/Hers)
Senior Training Consultant
ATW Training Solutions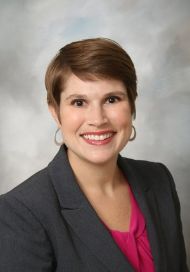 Libby is  a Senior Training Consultant at ATW Training Solutions.  Libby joined ATW in 2016 after spending nearly 10 years in banking, where she started in customer service and moved to management and talent development. She earned her bachelor's degree from Simpson College and holds a master's degree in Adult Learning and Organizational Performance from Drake University.
Libby's passion is people, and she strives to create an environment where all participants are welcomed, engaged, and challenged to move out of their comfort zones. Libby integrates instructional design, program development, and relationship building to her role as Training Manager.
Outside of work, Libby enjoys spending time with friends and family, attending concerts, and enjoying the great outdoors with her husband, Brett.
Todd Saffell (He/Him/His)
HR Director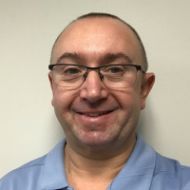 Basepoint Building Automations
An experienced blend of military leadership and HR experience, Todd focuses his attention on addressing the number one people-issue affecting employers, disengaged workers. In addition to his daily work in the trenches of HR, he recently joined with a group of other HR professionals to create a HR community focused on Strategic HR and business impact. His practical tips provide leaders from the C-suite to the front line with a framework to improve workforce commitment and retention.
Renee Schulte
Senior Consultant
Rural Policy Partners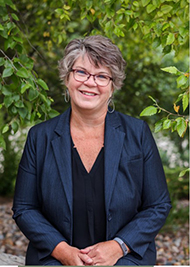 Ms. Schulte has over two decades of leadership experience in the behavioral healthcare field. Her work in the public and private sectors has given her a unique understanding of the complexities of delivering quality care.
Renee is nationally recognized for her expertise in behavioral health policy, system design,
financial analysis, and strategic planning. As a licensed mental health therapist, Renee has worked across an array of the care continuum including psychiatric hospitals, child welfare providers, and therapeutic foster care services.
She began Schulte Consulting, LLC in 2012. As a consultant she has worked with multiple states creating strategic plans, legislation, and best practice guidance in regulation and rules.
Renee has taught at multiple colleges and universities in the psychology department, encouraging the next generation to join in this important work.
PREVIOUS ENGAGEMENTS
Lead and Lift Podcast with Chabidaye Jaglal Ramnath
Iowa Employment Conference
Public Health Conference of Iowa
Iowa Department of Public Health
Iowa Caregivers
SPEAKING TOPICS
Helping overwhelmed female healthcare professionals find meaningful work and play by creating healthy policies at home,
work, and life (community).
Avoiding crash and burn in the healthcare field
Mental health advocacy
Nataliya Boychenko Stone (She/Her/Hers)
Senior Vice President, Shareholder
Holmes Murphy & Associates
As a key player of Holmes Murphy & Associates, Nataliya is dedicated to providing creative solutions and tools her clients need to design their employee benefit programs. A native of Ukraine and fluent in three languages, she has the skills necessary to communicate and implement employer sponsored benefits and initiatives to diverse organizations.  Nataliya specializes in healthcare data analysis, health care reform and legal compliance, cutting edge wellness programs as well as a full suite of employer sponsored benefit programs.  Nataliya is also a Holmes Murphy shareholder.
Nataliya joined the Employee Benefits Division of Holmes Murphy in 2006.  Prior to joining Holmes Murphy, she worked for Wells Fargo in Consumer and Business account management where she held a variety of advisory capacities involving life and health, investments and business financial services.
Nataliya is a frequent speaker on Health Care topics at local, regional and national industry events. She is currently working on her Doctorate Degree and also enjoys teaching employee benefits to the graduate students at Drake University as an Adjunct Professor. Nataliya earned her bachelor's degree in Finance and her master's in Business Administration at Drake University.  In addition, Nataliya holds her Certified Employee Benefit Specialist (CEBS), Group Benefit Associate (GBA), and Retirement Plan Associate (RPA) designations.
Nataliya is an active member of Greater Des Moines community, currently serving as the Board President on the Board of Directors for The Employee and Family Resources. In 2020 Nataliya was honored as the 2020 Emerging Woman of Influence by Business Record and The Federal Home Loan Bank of Des Moines.  In 2017 Nataliya was one of 15 executives who graduated from the Executive Education Center at Drake University's Leading Others program. In 2016, Nataliya received a Community Vision Award from the Greater Des Moines Leadership Institute and in 2012, she was honored as one of the Des Moines Business Record's Forty under 40 for her professional achievements and community involvement.
Dwight Taylor (He/Him/His)
Owner
The DART Group
Dwight Taylor is a graduate of the Iowa Law Enforcement Academy and retired as a detective with the Urbandale Police Department. During his 25-year career in law enforcement Dwight was trained in drug interdiction, which resulted in the seizure of $12,000,000 in cocaine and more than 100 pounds of marijuana. Dwight was trained in surveillance, and interrogation techniques, and also received training by the United States Secret Service in questioned document examination with the primary focus on handwriting examination. He holds the designations of Certified Drug Recognition Expert, and Certified Fraud Examiner.
In March of 1997 Dwight formed The DART Group. A Company dedicated to workplace safety. Dwight worked with other law enforcement officers and human resource professionals to developed programs designed to help companies in the private sector to implement drug free workplace policies, so that they may comply with the Iowa drug law.
His services include training supervisors in the signs & symptoms of drug use for the purpose of gathering reasonable suspicion for drug testing, assisting in the writing of drug policies and providing awareness training to the general workforce.
The DART Group also provides training in workplace violence prevention, site security and executive protection. 
Eric Updegraff
Attorney at Law
Hopkins & Huebner, P.C.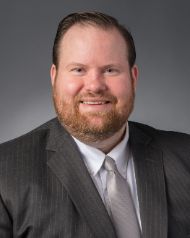 Eric Updegraff has practiced law in Iowa for over 15 years. Eric is a graduate of Simpson College and University of Iowa College of Law. Eric has represented public and private employers regarding city and state code, as well as state and federal law compliance. Eric is a frequent seminar speaker and has presented on topics including drug testing, return to work issues, disabilities in the workplace, the interview process; job descriptions, unemployment hearings, employment law updates, employee classification issues, discipline policies, and how to write an effective employee handbook. Eric Updegraff has been included on the Iowa Rising Stars List by Super Lawyers for six years in a row.
Lori Vande Krol (She/Her/Hers)
Owner & Productivity Consultant
Life Made Simple, LLC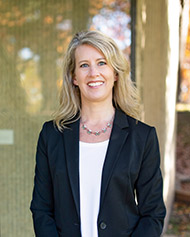 Lori Vande Krol is a productivity consultant, speaker, and trainer who helps busy professionals and growing businesses around the world implement systems to increase efficiency and success. Lori has developed programs that help her clients tackle overwhelm by better managing time, space, and information. Her work has resulted in savings of thousands of dollars and hundreds of hours for her clients, in addition to a considerable reduction in stress and frustration.
After receiving a BS in Mathematics from Iowa State University, Lori worked 13 years as an Actuary and Risk Manager in a Fortune 500 company. During this time, she spent 10 years studying for and passing the rigorous series of actuarial exams. But eventually she realized being an actuary was not her true passion. Lori saw there was a need to help those that, like herself, often feel overwhelmed with work and life. In 2005, Life Made Simple LLC was born with the mission of helping others live more productively, feel less stressed, and have more time for what matters most.
After several years of working with productivity clients, Lori used her experience and expertise to create The ProAction Planner™, a weekly planner utilizing the ProAction Process™ and a simple, unique layout to encompass everything needed for busy professionals to attack, overwhelm and reach their goals.
Lori's expertise has been shared around the world through various publications, tv, and radio, such as Bloomberg Business, The Sydney Morning Herald, Des Moines Living Magazine, FedEx.com, AmericanExpress.com, WHOtv, ScanSnapWorld, CentralJersey.com, Des Moines Amplified, and Blog Talk Radio, and as a contributing author for the Amazon Best-Selling book, One Habit for a Thriving Home Office: Killer Habits of the Happiest Achieving Home-Based Business People on the Planet.
Active in her industry, Lori is a Golden Circle member of the National Association of Productivity and Organizing Professionals (NAPO) and served on its Board of Directors from 2015-2018. She was honored with the NAPO President's Award in 2019. Lori received her Fellowship in the Society of Actuaries in 2000 and graduated from the Greater Des Moines Leadership Institute Class of 2015.
Lori lives in Des Moines, Iowa with her husband, three beautiful daughters, and two cats. When she isn't working on new ways to find and help clients, Lori enjoys working out, puzzles, reading, lounging by the pool, traveling with her family, and anything Disney.
Melissa Vine (She/Her/Hers)
Executive Director
The Beacon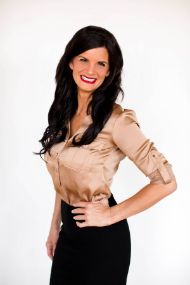 Melissa Vine, MA, LMHC, a licensed mental health counselor with 13 years of experience in business ownership, is a professional speaker (www.melissavine.com) and the Executive Director at The Beacon, a trauma-informed, equity-centered home and programming for women recovering from domestic violence, incarceration, and substance use. As a speaker, leader, and domestic violence survivor, she passionately empowers others to act with courage in the face of life and work challenges. She received a bachelor's in Communication Studies in 2002, graduated summa cum laude with a master's in Professional Counseling in 2016, and is a JD Candidate at Drake Law School as an Iowa State Supreme Court Scholar. Melissa was the Nexstar Media/WHO-13 2022 Remarkable Woman of the Year, in the 2021 class of the Des Moines Business Record's Forty Under 40, 2018 recipient of One to Watch, and the 2014 recipient of Service Business of the Year. She has spoken for the Business Record's Fearless launch, Iowa Board of Regents Campus Safety and Security Summit, Arts Midwest, Iowa Healthcare Financial Management Women's Conference, Young Professionals Connection Gala, the UNI Center for Violence Prevention, and the Iowa Small Business Summit. Melissa lives in West Des Moines, Iowa with her four teenage boys.
Sonja Wasden (She/Her/Hers)
Mental Health Keynote Speaker, Expert, Author, Advocate
Speaking Mental Health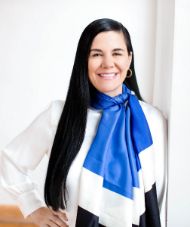 Sonja is a suicide survivor with over 30 years of lived experience with mental health challenges.  She is one of today's most insightful and inspirational speakers on mental health. Her award-winning and best-selling book, An Impossible Life, which details her struggles with mental illness, was featured on CBS This Morning as a story of hope.
Sonja's mental health advocacy work includes drug addiction recovery programs, homeless shelters, firefighters, police officers, veterans, women's prisons, and others.
Oprah Winfrey graciously participated virtually in one of Sonja's mental health book clubs' discussions to inspire the women inmates at Central California Women's Facility, the world's largest women's prison.
She has traveled the country speaking with Fortune 500 companies, not-for-profit organizations, government officials, advocacy groups, and top media outlets about the importance of mental health. Sonja has been an op-ed contributor in such publications as The Washington Post, Newsweek, The Hill, Ms. Magazine, Kevin M.D., NAMI (National Alliance Mental Illness), Oprah Daily, and others. She is a member of Newsweek Expert Forum.
Sonja interviews have been aired in all 50 states on local and national news including CBS This Morning and Tamron Hall Show. She has had the privilege of sharing her story and message of hope with millions of people. Sonja is passionate about helping individuals and organizations create open, inclusive, and educational conversations around mental health.
Ramona Wink, LMHC
Licensed Mental Health Therapist and Motivational Public Speaker
515 Therapy and Consulting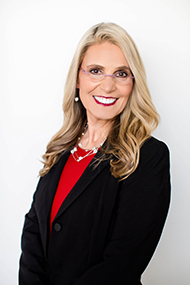 Ramona Wink is a licensed mental health counselor and motivational public speaker with 515 Therapy and Consulting in West Des Moines.
As a therapist, Ramona sees individuals and couples. She combines her innate ability to connect with people in an authentic manner with her educational training and her own life experience to support her clients as they navigate the journey of life. https://www.515therapy.com/ramonawink
Ramona is passionate about her motivational speaking role because it allows her to make a positive impact on even more people. Ramona's superpower is to share the stories that she hears in her therapist's chair, with details changed to protect her clients' confidentiality, normalizing the fact that mental health issues are real! Her messages are packed with tools and techniques that audience members can learn to achieve and maintain mental wellness. https://www.515therapy.com/speaking
Appointed by Governor Kim Reynolds, Ramona serves on the Iowa Board of Behavioral Sciences.
Ida H. Wood, MBA (She/Her/Hers)
Business Development Leader
Paychex HR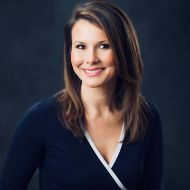 Ida H. Wood joined Paychex (formerly Aureon HR) as District Sales Manager in 2019, bringing with her more than 15 years of experience in insurance, sales, leadership, HR solutions, technology, and business services. Her strong track record for delivering top performance and developing talent has continued to drive her motivation to grow the Iowa market and workforce.
Ida is a passionate mentor, volunteer and diversity equity and inclusion champion.  Ida earned a BSBA from Drake University, a Certificate in Economics from Technologico de Monterrey, and a Masters of Business Administration from the University of Iowa. She is a doctoral candidate at Franklin University.
Steve Winshel
CEO
FULLFILL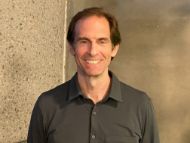 Steve Winshel is a serial entrepreneur with an academic background, trained as a cognitive scientist (B.A. Stanford, Ph.D. Princeton). His motivation has always been to solve problems—the more difficult they are and the more people they affect, the better. In recent years, his focus has been on helping people embrace healthier lifestyles by bringing highly effective programs to the workplace.  He has served as the CIO of Beachbody, President and co-founder of Real Appeal, and CEO and co-founder of FULLFILL.  He created FULLFILL to help employers achieve true whole person wellbeing and increase retention while reducing detrimental physical and mental health conditions.  The company's goal is to help tens of millions of people lead healthier and happier lives—all while saving the country money in healthcare costs.  On the side, he writes novels because everyone needs an occasional break from work.
Monte Wyatt (He/Him/His)
CEO / Executive Development Facilitator
AddingZEROS Executive Development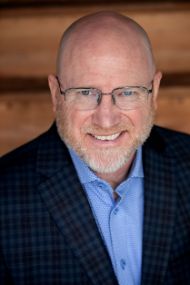 Monte Wyatt keeps people working. His purpose is to create re-engagement to end the turmoil: from the Great Resignation to The Great Recession and everything in between.
Monte is the CEO of AddingZEROS, enabling organizations to retain and grow their workforce. He brings over 30 years of remarkable leadership, business, and personal development experience to executives and business owners to create emotional connections with their organizations and teams.
Monte gained his work ethic growing up on a family farm in Iowa. He went from sowing corn to sowing seeds of success for 14 years in corporate America, leading, managing, and training teams.
He has been recognized as a Wall Street Journal and USA Today Best-Selling Author with his book, "Pulling Profits Out of a Hat," a 2023 Top 30 Organizational Culture Global Guru, in the 2022 Success 125 by Success Magazine and the Brainz 500 influencer list for 2021. Monte can wrestle a pig. They both get dirty. And they both like it.
Dr. Daniel Zinnel (He/Him/His)
President and Founder
Growth and Joy, LLC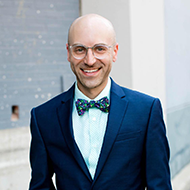 Dr. Daniel Zinnel is a facilitator, speaker and learner. Authenticity, intentionality, humility, compassion, and joy are his leadership values. In 2020, he launched Growth and Joy, LLC to help individuals, businesses, and organizations develop proactive, practical, and purposeful leaders. He has trained and spoken to over twenty thousand individuals on a variety of topics including leadership, power and privilege, LGBTQ inclusion, and building your personal brand. Daniel was previously on faculty as an adjunct at Des Moines University and Iowa Central Community College. He developed One Iowa's LGBTQ Leadership Institute, was part of a team that created the 4Equity Tool, and has previously served on the curriculum committee of the Greater Des Moines Leadership Institute. Daniel has over 10 years of nonprofit administration and leadership including currently serving as the CEO of Proteus, Inc. and previously as the Executive Director of One Iowa. He serves as Tri-Chair of the Social Capital within Capital Crossroads, Vice Chair of the John Stoddard Cancer Center, Vice Chair of the Iowa Primary Care Association, and is on a variety of other community boards and advisory councils.
Daniel earned a Doctorate of Education in Leadership from Creighton University, M.A in Health Studies from the University of Alabama, B.A. in Liberal Arts with Psychology and Sociology Minors from Grand View University, and A.A. from Iowa Central Community College. He has formal training through the Perception Institute on explicit and implicit bias, stereotype threats, and racial anxiety. In 2021, Daniel was recognized as a business leader to know in the Des Moines Business Record's Book of Lists. He was awarded the Community Vision Award for Challenging by the Greater Des Moines Leadership Institute in 2019. In 2018, Daniel was named the Influencer of the Year at the Young Professionals Connection and Des Moines Register Young Professional of the Year Awards. He received the Des Moines Business Record's Forty Under 40 award in 2015. Daniel also received the Karen Packer Spirit of Collaboration Award at the Iowa Cancer Summit in 2012.