Emily Abbas (She/Her/Hers)
EVP, Chief Consumer Banking and Marketing Officer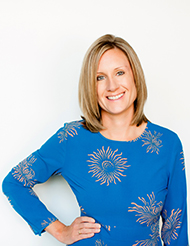 Bankers Trust, Des Moines, Iowa
Des Moines native and community advocate Emily Abbas joined Bankers Trust, the largest community bank in Iowa with nearly $6 B in assets, nearly nine years ago as the first-ever Chief of Staff and later Chief Marketing Officer. About three years ago, she also took on the leadership role for the bank's Retail Branches, Private Banking, Residential Mortgage, Cash Vault, Call Center, and Financial Services teams.
Emily's values align well with community banking, as she personally volunteers more than 300 hours annually through non-profit board and committee roles with United Way of Central Iowa, Bravo Greater Des Moines, Robert D. and Billie Ray Center at Drake University, Drake University's Zimpleman College of Business, MercyOne Des Moines Medical Center, the Des Moines Community Playhouse, the Iowa Governor's STEM Advisory Council, and more.
She was named the first-ever "Marketing Executive of the Year" in 2019 by the Iowa American Marketing Association Chapter but is more proud that her team was awarded "Marketing Team of the Year" in 2022. She was featured as one of "14 People to Watch in 2014" by The Des Moines Register, and in 2021 she was honored as a "Woman of Influence" by the Des Moines Business Record. With all of that said, the accomplishment she is most proud of is her team's "best in class" level of employee engagement.
Danielle Atchison (She/Her/Hers)
Business Immigration Attorney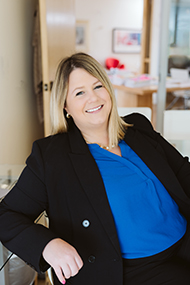 Mdivani Corporate Immigration Law Firm

Danielle practices in the area of corporate immigration law. She assists employers with immigration compliance plans, policies and procedures, I-9 audits, E-Verify compliance, and immigration related defense from ICE worksite enforcement investigations. Danielle assists the firm's clients with visas for international personnel, investors, and executives, including E-1, E-2, L-1, H-1B, P, O visas, and employment-based green cards.
Danielle graduated from the University of Missouri-Kansas City Law School in 2014, after attending the University of Missouri-Columbia for undergraduate studies. She is a Bar licensed attorney in both Missouri and Kansas. Danielle holds leadership positions in a number of professional associations including the Missouri Bar, the Kansas City Bar Association, The Earl O'Connor Inn of Court, the Lawyers Association of Kansas City YLS, and the Kansas Women Attorney Association.
Danielle is also an Adjunct Professor of Law by the University of Missouri-Kansas City School of Law. She teaches practical, hands-on credit hour courses every year, alternating between Corporate Immigration Compliance, U.S. Employer Options for International Personnel Visas, and Relief for Immigrant Survivors of Domestic Violence under the Violence Against Women Act.
Milan Batinich (He/Him/His)
Motivational Speaker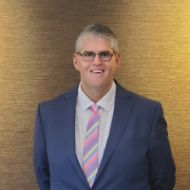 Milan Motivates
Milan draws from 20 years of contact center operational and sales management experience from American Express, West Corp., and other organizations.  Milan holds several Certifications with The Predictive Index and Stanford University School of Medicine for Human Behaviors & Psychology for High Performance.  Milan is the founder of The Milan Batinich Group and Milan Motivates, a professional development & motivational speaking company that guides individuals' in their journey to find joy, energy, passion, peace, and purpose in their work.  Milan serves on the SOCAP West Board, ACCA Board, and a VP of Business Development with Callzilla.  Milan is a dad, avid cyclist, coach, and storm chaser. 
Michele Brott (She/Her/Hers)
Shareholder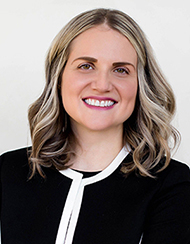 Denton Davis Brown
Michele Brott is a shareholder at the Dentons Davis Brown firm. She is an experienced management side employment attorney working with litigation and advising. She is the current cochair of the Firm's litigation department.
Nola Cartmill (She/Her/Hers)
Nola Cartmill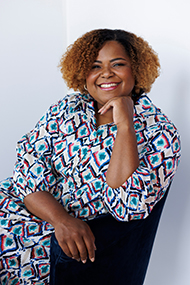 Chief Diversity Officer and Legal Counsel
As the Chief Diversity Officer and a member of the Legal Department for Holmes Murphy, Nola Cartmill is responsible for leading the company's Diversity, Equity, and Inclusion (DE&I) strategy and making strategic recommendations to the Executive Committee. Nola also helps formulate client facing DE&I strategies and capabilities for ethOs, a Holmes Murphy partner, as well as consults on internal employee relations; leadership training; and Human Resources, Growth and Development, and Compliance related projects.
Nola's background includes a prominent law career, rooted in a passion for DE&I, where she previously assisted employers in tackling both day-to-day employment law issues and litigation. Nola is also familiar with and has counseled employers on various compliance issues, including various legal policies and legislation.
Nola graduated from the University of Iowa with a Bachelor of Arts degree in Psychology. She went on to attend Harvard Law School, earning her Juris Doctor (JD) degree.
Recognized for her work, Nola was named to the Des Moines Business Record's Forty Under 40 class of 2016. She has also been recognized in Best Lawyers in America for Employment Law-Management and Litigation- Labor and Employment, as well as in Chambers and Partners for Labor and Employment Practice.
Active in the community, Nola is the Chair for the Des Moines Performing Arts Board of Directors; is on the Des Moines Performing Arts Equity, Diversity, and Inclusion Task Force and regular volunteers and supports other non-profit
organizations about which she is passionate.
When she's not at work, Nola enjoys spending time with her daughter, Harper, her partner and extended family, watching Iowa Hawkeye and Chicago Bear football, attending Broadway musicals, traveling and reading.
Erik Dominguez (He/Him/His)
Speaker and Trainer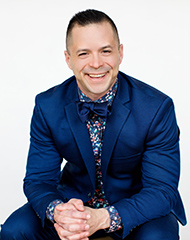 Speak Up Stories

Erik Dominguez is not your typical speaking and communications coach.
He holds a B.A. in English Literature, an M.S. in Instructional Design, and is in progress for his M.S. in Strategic Communication. He is also a certified Advanced Professional Speaking Coach from the National Speech and Debate Association.
But that's not what sets him apart.
While most communication training focuses on the mechanics of public speaking, for over 25 years Erik has coached his clients on the art of speaking. He supports those in clarifying their message, crafting a powerful narrative, and delivering a talk that leverages the personality of the speaker.
As an immigrant growing up between two cultures, he felt firsthand the rejection and the ridicule that came with being different. He learned that not having the "right" words, the same knowledge as everyone else, or the ability to say what I wanted to, meant being an outcast. He knew could either choose to play it safe by protecting himself from criticism or open himself up to failure, commit to learning the tools and techniques and give himself the best chance to be seen and heard.
That is one of the toughest choices that we can make for ourselves. And he knows that it is not an easy one. His life's mission is to support others to speak up through speaking, storytelling, and emotional intelligence training. And not just the generic and technical tips most coaches and speaking courses teach but the guidance, tools, feedback, accountability, and encouragement you to speak up confidently and powerfully.
Now…Let's transform your fear into fuel!
Steve Fredlund (He/Him/His)
Founder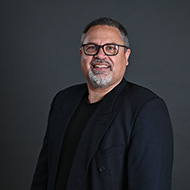 The Safari Way
Steve Fredlund is a multi-passionate visionary who has had profound impact as an award-winning actuary, humanitarian, coach, consultant, author, speaker, podcaster, entrepreneur and leader of African safaris.
For ten years, Steve's journey included two parallel paths: a good life that was becoming increasingly unfulfilling and humanitarian trips to east Africa that ended on safari. Like chocolate and peanut butter, Steve's research into happiness and his experiences leading African adventures blended into something remarkable. He discovered the "Big 5" factors that impact both, becoming the foundation of his approach to life, work and leadership. "The Safari Way" has become a movement increasing the happiness and success of people around the world.
Steve's upcoming book, "Do the Unright Thing: How to Recognize and Escape the Good Life Trap" helps those who are feeling unfulfilled in the midst of their good life. The book is expected to be available this January.
As a two-time TEDx speaker, Steve communicates in a compelling way, using remarkable stories and memorable phrases that keep his ideas front-of-mind years into the future. His captivating, authentic and humorous approach keeps audiences engaged and longing for more. Steve has been called "genuine", "hilarious" and "the only actuary, in the history of actuaries, you actually WANT to sit next to during dinner."
Steve earned fellowship in the Society of Actuaries and holds a Masters in Business Administration. When not working, he can be found on the disc golf course, playing a poker tournament or suffering through another season as a Minnesota sports fan.
Beth Hlas (She/Her/Hers)
Marriage & Family Therapist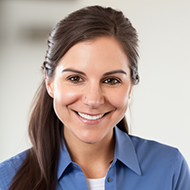 Peaceful Mindset Counseling, LLC

Beth Hlas, PHR, t-LMFT, is a highly skilled HR professional with an impressive track record of over 15 years in various HR roles, spanning from recruiting and employee development to strategic planning. What sets Beth apart is her unique combination of expertise, as she is also a licensed Marriage and Family Therapist—a credential she pursued due to her deep appreciation for the human aspect of the HR field.
With her extensive knowledge and experience, Beth offers invaluable insights and guidance. Having walked in your shoes as an HR Executive, she understands the challenges and nuances of the role, making her well-equipped to provide relevant and practical advice to help you achieve success in any position you hold.
Invite Beth Hlas to your speaking engagement and tap into her wealth of expertise in HR, combined with her qualifications as a licensed Marriage and Family Therapist. Benefit from her comprehensive understanding of the intricacies of the human element in the workplace, and gain valuable insights that can enhance your professional journey.
Brent Hinders (He/Him/His)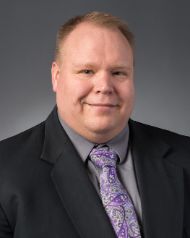 Shareholder Attorney​
Hopkins & Huebner, P.C.
Brent Hinders has been practicing law in Iowa for over 18 years. Brent is a graduate of Simpson College and Drake University Law School. He has substantial experience in advising boards on legal matters, interpreting ordinances and statutes, writing policies, reviewing and recommending modifications to ordinances, negotiating collective bargaining agreements, representing municipalities in court and has tried numerous jury and non-jury trials. Brent is a former assistant Warren County attorney. He has represented clients on cases involving on a wide variety of municipal law issues, including: wind turbine issues, agricultural exemptions for property, zoning issues, takings issues, and writs of certiorari. Brent has represented municipal boards of adjustment, Zoning Commissions, and drainage districts.
Will (Keeps) Holmes (He/Him/His)
Will (Keeps) Holmes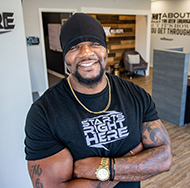 Founder/President/CEO Starts Right Here
William Holmes, aka Will Keeps, was born into a traumatic life in Chicago, Illinois. At age seven, he was sexually abused by his step-father and felt neglected by his mother. Feeling confused, sad, angry, and lost, Will embarked upon what he never imagined would become a lifelong journey to find answers, only to realize his deepest desire was simply to have loving parents and a safe home.
Like many other teenage boys in similar situations, Will found a form of love and security in a gang, joining the Blackstones of South Side Chicago at the age of 13. But this lifestyle led to even more trouble.
At age 15, Will witnessed a rival gang murder his friend. When the gun was pointed to his own head, it jammed, but he was beaten and tortured nearly to death, leaving him badly scarred inside and out. Though he survived, this was only the beginning of Will's second act, a life devoted to saving others.
Will moved to Des Moines, Iowa in his twenties, seeking to build a legacy of hope and opportunity he never had growing up and to give back to his community and the youth within it facing situations similar to his. Coupling advocacy with music, his greatest passion, Will found that his God-given abilities and his story of bravery and perseverance empower others to go down a better path.
Amanda Hull
Wellness Coach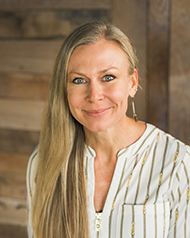 Hull Health

Amanda Brink Hull has over two decades of marketing and broadcast leadership before joining Remodel Health (a super smart startup tech company) in March of 2022. She spent fourteen years with Hearst Broadcasting at KCCI (CBS) in Des Moines, Iowa as General Sales Manager where she led a team of seventeen employees along with managing the multi-million-dollar revenue arm of the television station.
Throughout her career she has been a tremendous leader sitting on several boards and committees (both in Iowa and Washington DC). She has conducted highly rated breakout sessions and has taken the big stage at annual conferences through the National Association of Broadcasters. One of her highlights was being able to interview Dr. Mehmet Oz twice in front of a live audience to dig into how companies can create healthier & more productive employees along with resilient work environments.
Amanda is an advocate of continued learning through her completion of both the Hearst Management Institute & The National Association of Broadcasters Broadcast Leadership Training Programs. She has an associate degree in business administration from the American Institute of Business and a Bachelor of Arts degree from Simpson College. She also obtained a Master of Science degree in Industrial and Organizational Psychology from Walden University.
Amanda is certified in personal training, nutrition, and health coaching through the International Sports Sciences Association and provides wellness coaching in her spare time. She is deeply passionate about helping others and strives for the overall wellbeing of our communities. Organic health and nutrition along with fitness have been the foundation of her life for decades; so much so that she was nominated & served as a Hearst Wellness Champion from 2018-2021 encouraging fellow employees to adopt healthier habits and promoting overall wellness in the workplace.
During the pandemic (in the spring of 2020) Amanda started two initiatives to encompass quality health when the people in her community needed it the most. Both initiatives have grown and still exist today. You can find Amanda leading the #WednesdayWarriors, which is a free outdoor group activity/workout every Wednesday in the Altoona, Iowa area. And you can find #HullHealth on social media gifting workout ideas, overall wellness tips and healthy recipes to fans and followers. Amanda has self-published four books (three workout books & one cookbook) that include her own photography, recipes, fitness tips and health advice. You can find them at Lulu.com and search for Hull Health. CrossFit has been her form of fitness and therapy for over a decade, and she has advanced twice (in 2021 & again in 2023) to the CrossFit Open Quarterfinals placing in the top 5% of Women ages 45-49 Worldwide.
Amanda & her husband Josh reside in Altoona, IA. They have an adult daughter who works full-time in public education and a son who is looking to play baseball in college after he graduates in 2024.
Elissa Holman
Attorney

Dickinson, Mackaman, Tyler & Hagen, P.C.
Attorney Elissa Holman is a highly successful and knowledgeable professional with nearly two decades of experience in Employment Law, Contract Law, Litigation, and Human Resources. At Dickinson Law, Elissa's practice is focused primarily on Employment Law and Civil Litigation. Her unique background helps her leverage her extensive business, HR and legal knowledge for her clients by helping them get in front of issues, in a proactive manner, to avoid costly litigation and headaches in the future.
Before joining the firm, Elissa spent three years as a litigator in Employment Law, Personal Injury, and Defamation Law. She was named a "Rising Star of the Great Plains" for her work by Thomson Reuters in2021 and 2022.
Prior to becoming an attorney, Elissa climbed the corporate ladder at Bank of America for 16 years where she held various roles as a Senior Vice President in the HR arena. Her predominant focus during her tenure was in leadership development, executive coaching, training and development, and assisting in the direction and execution of HR operational processes and services for more than 200,000 employees across the globe. She has also served as a consultant for Fortune 500 companies focusing on the customer and associate experience.
Molly Mackey (She/Her/Hers)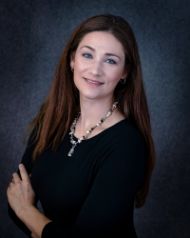 Founder and Chief Learning Officer
LEAdeRNship Institute, LLC
Molly J. Mackey is an author, speaker and trainer of leaders. She believes that by intentionally intersecting the ongoing journeys of leadership and learning we can create better leaders and Better Leaders = Better Lives ™
Molly is the founder and chief learning officer of the LEAdeRNship Institute. She also serves as the Director of Knowledge Acquisition and Transfer at Optimae LifeServices. Molly has over 17 years of business and speaking experience. She has a passion for business, strategy, leadership and learning. She has taught business classes at a collegiate level since 2009 and currently partners with community colleges offering continuing education to businesses.
Molly J. Mackey received her undergraduate degree and Masters of Business Administration from the University of Iowa. In the fall of 2021, she earned her Certified Professional of Talent Development (CPTD) designation from the Association of Talent Development.
Molly lives in Jesup, IA with her partner and has four children ages 1 to 16.
Her books include:
"52 Powerful Reflection Questions for Leaders"
"52 Powerful Reflection Questions for Emotionally Intelligent Leaders"
Todd McDonald (He/Him/His)
President
ATW Training Solutions

Todd McDonald founded ATW in 1999 after spending 15 years in various Human Resource and Training roles in industries such as finance, insurance, banking and manufacturing.  He also served as Executive Vice President of American Media, Inc., the largest producer of training videos at the time with products in 72 countries and 27 languages.
Todd has authored two books: one on communication between managers and their employees, "I Wish You Would Just…" and the other on time management, "How to Find 100 Extra Minutes a Day."
Skye Mercer (She/Her/Hers)
HR Consultant and Leadership Coach

Skye HR Consulting, LLC

Skye Mercer, MBA, SPHR, SHRM-SCP, is an Iowa-based certified HR Consultant and Leadership Coach with over 20 years of HR experience. She supports leaders with people-centered, inclusive, and compliant HR practices to create organizational cultures where employees want to stay and do their best work. Skye provides on-demand HR advice, monthly retainer HR consulting, employee handbooks, and leadership training. Learn more about Skye and schedule a complimentary discovery call at www.skyehrconsulting.com.
Gilmara Vila Nova-Mitchell (She/Her/Hers)
DEI Director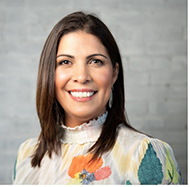 IMT Insurance
Gilmara Vila Nova-Mitchell is a Diversity, Equity, and Inclusion Consultant and IMT Insurance DEI Director. She is on a mission to put people first in the workplace and help others do the same. Born in Brazil, Gilmara's interest in DEI began when she immigrated to the United States. Her personal experiences as an immigrant, and a woman of color greatly impacted her perspective on inclusion. As she designed organizational systems that attended to all people, Gilmara learned firsthand that inclusive leadership was an essential component of any organization's success.
Through her signature style of heart, honesty, and thoughtful inquiry, Gilmara helps people create relationships and cultures that are inclusive, expansive, and deeply connected. She works with leaders to learn how to effectively respond to the opportunities and challenges presented by diverse workforces, unfamiliar markets, and rapid shifts in the competitive landscape.
For almost two decades, Gilmara has helped organizations become more inclusive through her engaging DEI sessions, transformative executive coaching, and innovative systems redesign. In addition to working at IMT, Gilmara enjoys supporting leaders through her collaboration with the amazing team at Sarah Noll Wilson Inc., as well as through her own consulting firm, Inklude.
Gilmara holds a Bachelor of Multicultural Education from FUMEC University (Brazil) and a MSE in School Counseling from Drake University. She has doctoral studies in Organizational Development with a focus on trust in the workplace. She is also a proud mama to two incredible and strong daughters.
Dr. Teresa Peterson (She/Her/Hers)
Director of Learning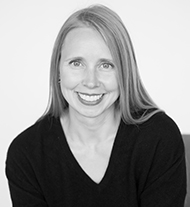 Sarah Noll Wilson, Inc.
Dr. Teresa Peterson is the Director of Learning and Development for Sarah Noll Wilson, Inc. Teresa is passionate about applying best practices for learning to make development experiences meaningful, engaging, and accessible for all types of learners. In her role, Teresa co-creates powerful learning content and guides deep research. Teresa holds a Doctorate in Education from the University of Northern Iowa and brings over twenty years of experience teaching, facilitating, and leading. She holds a Conflict Resolution Certificate from Cornell University; she also is trained in Immunity to Change Coaching and Certified in Appreciative Inquiry. Clients love Teresa's grounded energy, depth of thought, and ability to listen deeply.
Barb Ranck (She/Her/Hers)
Owner, Coach & Facilitator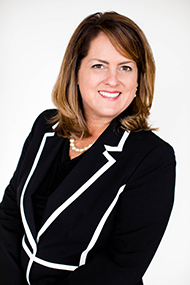 CI Coaching & Development
Barb Ranck is a life-long learner and educator, holding an undergraduate degree from the University of Northern Iowa and a Master's degree from Drake University.
Barb's passion for learning & growth includes a 25+ year career in corporate workplaces, training employees and consulting with leaders, helping those she served become more professional and productive in – and out – of the workplace.
Barb coaches and trains individuals and teams from organizations just like yours to become more productive, collaborative, and self-aware, leading to more accountable outcomes.
Feedback from a few of Barb's clients gives insights to her engaging coach approach:
I really appreciate Barb's ability to cut right to the chase and dig in where it makes sense. It was a very productive session, thank you.
We had a great discussion. I really enjoy Barb connecting the dots for us and giving us tools and direction toward continued success in the future.
Barb, you were instrumental in my journey to growth. I am grateful to your expertise and passion for helping others on this subject as it really shows through in your coaching style. I appreciated the time we had to work together!
Jim Roy (He/Him/His)
Vice President of Human Resource Strategy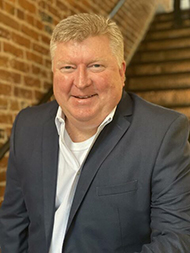 Percipio Workforce Solutions

Jim Roy is the Vice President of Human Resource Strategy at Percipio Workforce Solutions. Jim brings 25+ years of experience in the fields of staffing, recruiting, and human resources.
After touring over 2,100 manufacturing and warehouse facilities in his career, Jim has developed workforce best practices that can be utilized to improve retention and reduce turnover. The staffing industry has allowed Jim to learn many business lessons ranging from staff management to recruiting techniques and a healthy dose of acquisition activity, which he now passes on to clients and numerous mentees.
Jim is passionate about making his clients better, using his background and experience. He takes great care to make sure those around him feel supported. Finally, he is motivated to help his clients and Percipio grow a profitable business!
Jim earned his bachelor's degree at the University of Wisconsin-Eau Claire and is the proud father of three girls.
"Help others achieve their dreams and you will achieve yours."
Community Involvement
Jim is very active in several organizations designed to support the growth of workforce. From economic development to transit-based job access, Jim spends his time helping create more opportunities for companies to grow and individuals to find gainful employment. He also is an active supporter and fundraiser for the American Cancer Society.
Bobbie Jo Sheridan (She/Her/Hers)
HR Manager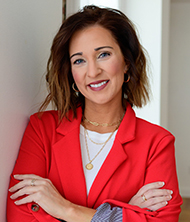 Occupational Safety Consultants
Bobbie Jo Sheridan is a SHRM-CP with a background in both the public and private sectors including recruiting, hiring, onboarding, training and policy design. Miss Sheridan serves as the Human Resources Manager for Occupational Safety Consultants and supports employees and clients around the country. Additionally, Miss Sheridan owns her own retail business and is an instructor for Drake University. Miss Sheridan has her B.S. from the University of Northern Iowa, her Master's Degree from Walden University and is a Licensed Bachelor Social Worker in Iowa.
Renee Schulte (She/Her/Hers)
Owner, Sr. Consultant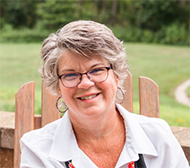 Rural Policy Partners
Schulte is a multifaceted individual whose passion for making a difference has driven her diverse career. A therapist and self-proclaimed "recovering politician," Renee transitioned to become a healthcare consultant, leveraging her expertise in redesigning mental health systems in Iowa and other rural states. With hands-on experience in mental health facilities and therapeutic foster care, she possesses a deep understanding of the challenges faced by individuals and communities. As the owner of a podcast, "Stepping in it," Renee tackles mental health issues and advocates for change. Renee can be found exploring Des Moines, Iowa, on Rhonda, her trusty recumbent trike.
Mickey Shields (He/Him/His)
Director of Membership Services
Iowa League of Cities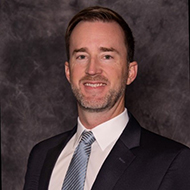 Mickey joined the League in 2008 and provides assistance to members by answering inquiries, producing guidance through League publications and developing resource materials. He also helps coordinate various League educational offerings, including the Annual Conference & Exhibit, Municipal Leadership Academy, Budget Workshops, Small City Workshops and Nuisance Abatement Conference. Prior to joining the League, Mickey worked for the cities of Cedar Falls and Coralville. He earned a Bachelor of Arts degree from the University of Northern Iowa and a Master of Public Administration from Drake University.
Nataliya Stone (She/Her/Hers)
Sr. Vice President / Shareholder

Holmes Murphy

As a key player of Holmes Murphy & Associates, Nataliya is dedicated to providing creative solutions and tools her clients need to design their employee benefit programs. A native of Ukraine and fluent in three languages, she has the skills necessary to communicate and implement employer sponsored benefits and initiatives to diverse organizations.  Nataliya specializes in healthcare data analysis, health care reform and legal compliance, cutting edge wellness programs as well as a full suite of employer sponsored benefit programs.  Nataliya is also a Holmes Murphy shareholder. 
Nataliya joined the Employee Benefits Division of Holmes Murphy in 2006.  Prior to joining Holmes Murphy, she worked for Wells Fargo in Consumer and Business account management where she held a variety of advisory capacities involving life and health, investments and business financial services.    
Nataliya is a frequent speaker on Health Care topics at local, regional and national industry events. She is currently working on her Doctorate Degree and also enjoys teaching employee benefits to the graduate students at Drake University as an Adjunct Professor. Nataliya earned her bachelor's degree in Finance and her master's in Business Administration at Drake University.  In addition, Nataliya holds her Certified Employee Benefit Specialist (CEBS), Group Benefit Associate (GBA), and Retirement Plan Associate (RPA) designations. 
Nataliya is an active member of Greater Des Moines community, currently serving as the Board President on the Board of Directors for The Employee and Family Resources. In 2020 Nataliya was honored as the 2020 Emerging Woman of Influence by Business Record and The Federal Home Loan Bank of Des Moines.  In 2017 Nataliya was one of 15 executives who graduated from the Executive Education Center at Drake University's Leading Others program. In 2016, Nataliya received a Community Vision Award from the Greater Des Moines Leadership Institute and in 2012, she was honored as one of the Des Moines Business Record's Forty under 40 for her professional achievements and community involvement.
Eric Updegraff (He/Him/His)
Shareholder Attorney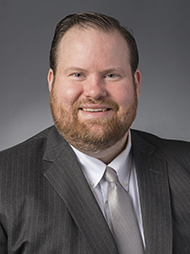 Hopkins & Huebner, P.C.
Eric Updegraff has practiced law in Iowa for over 19 years. Eric is a graduate of Simpson College and University of Iowa College of Law. Eric has represented public and private employers regarding city and state code as well as state and federal law compliance. Eric is a frequent seminar speaker and has presented on topics including drug testing, return to work issues, disabilities in the workplace, the interview process; job descriptions, unemployment hearings, employment law updates, employee classification issues, discipline policies, and how to write an effective employee handbook. Eric Updegraff has been included on the Iowa Rising Stars List by Super Lawyers for six years in a row.
Pete Ungaro (He/Him/His)
Director


Guardian Training Institute
Pete Ungaro is one of the co-founders of Guardian Training Institute and proudly served almost 18 years in law enforcement with the Johnson County Sheriff's Office in Iowa City.  While at the Sheriff's Office, he was certified as a Drug Recognition Expert, Drug Recognition Expert Instructor, Standardized Field Sobriety Test Instructor, Guest Instructor for the Iowa Law Enforcement Academy, Reserve Academy Instructor, Law Enforcement Representative in the Rural Roads Safety Video, and recipient of the Life-Saving Award.  He currently holds a bachelor's degree in Criminal Justice with an emphasis on Police Psychology, a master's degree in Criminal Justice with an emphasis on Leadership and Executive Management, and is in the dissertation process of his Ph.D. in Psychology with an Emphasis in Forensic Psychology.  His dissertation and expertise are focused on individual wellness, PTSD, the impact of repeated traumatic events, and the need for mental health assistance and wellness training for employees. 
Pete and his co-founders created the Guardian Training Institute as a way to provide the highest level of Wellness Programs, Peer Support Programs, Counseling and Therapy Services, as well as community-based programs like Crisis Intervention, De-escalation, and Resiliency Training.
Whitney Warne (She/Her/Hers)
Activating the Intrinsic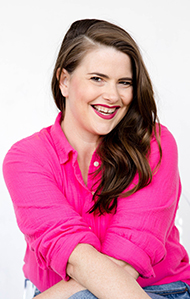 Evoke EQ + Ivory House Photography
Whitney Warne is a communications consultant specializing in evoking emotional intelligence in
evolving leaders. She does this through the lens of the Enneagram and transformational coaching techniques.
Whitney's experience comes through developing her own sense of power and ownership as a small business leader. She seeks to bring entrepreneurial passion, purpose, and creativity to the corporate workplace.
She believes that all professional development is personal, personal growth strongly correlates with professional success, and that true leaders widen the path for people to
walk next to them.
Ramona Wink, LMHC (She/Her/Hers)
Licensed Mental Health Therapist, Motivational Public Speaker and Business Consultant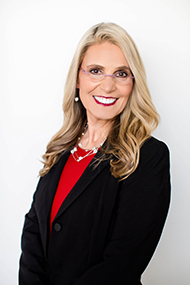 515 Therapy and Consulting
Ramona Wink is a licensed mental health counselor, motivational public speaker, and business consultant with 515 Therapy and Consulting in West Des Moines, Iowa. www.515therapy.com
She graduated with her Masters in Clinical Mental Health Counseling from Drake University and with her BA in Mass Communications from the University of Iowa.
In her role as a therapist, Ramona sees both individuals and couples. You can read more about Ramona at https://www.515therapy.com/ramonawink
Ramona is passionate about her motivational public speaking and business consulting because this work allows her to make a positive impact on even more people. As part of her business consulting work, Ramona offers on-site coaching to both leaders and employees. Check out Ramona's website at: https://www.515therapy.com/ramonawinkspeaking 
Ramona was appointed by Iowa Governor Kim Reynolds and serves on the Iowa Board of Behavioral Sciences.