Student loan debt has become one of the biggest financial issues facing Americans today. Benefit programs focused on this issue can reduce financial and emotional stress on employees and help employers recruit and retain top talent.
Aspire Resources Inc.®, a subsidiary of Iowa Student Loan Liquidity Corporation®, offers free and competitively priced solutions focused on the evolving college financing benefit program sector. Whether your current or future employees need help paying down existing student loans or saving for future college expenses, we offer simple programs to make your organization stand out. Among our multiple offerings are opportunities for your organization to help reduce employees' existing college debt or build up college savings quicker through the Employer Contribution Program as well as a suite of college financing wellness tools. Our connection with Iowa Student Loan Liquidity Corporation® provides simple access to competitively priced student loan options.
Sign up for our free resources today!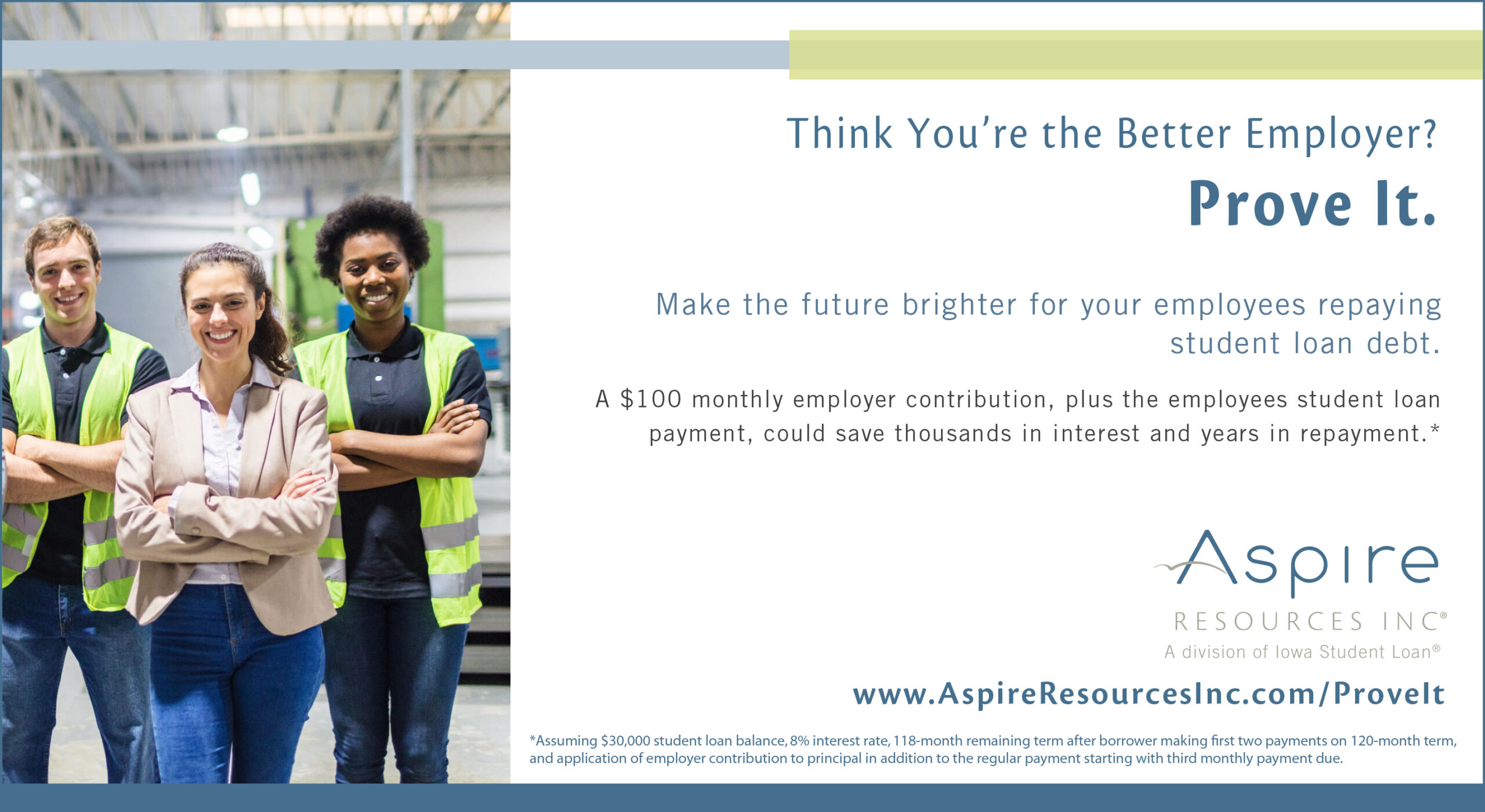 CONTACT US
Aspire Resources Inc.
6805 Vista Dr.
West Des Moines, IA
50266
515-273-7577