Nan Boland – President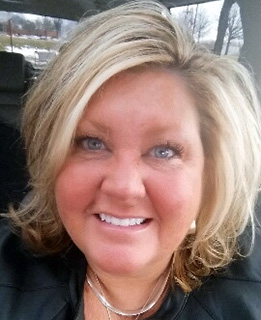 HireQuality Solutions
HireQuality HR Solutions
Iowa Employment Conference
Missouri Employment Conference
Nan's professional career spans over 25 years. After working for a large executive placement firm for many years she decided to branch out of her own.
Nan built HireQuality Solutions from the ground up opening her doors in September 2006. Her intent was to build a unique recruiting firm that stands out from the competition in several ways. She and her team of professional recruiters do this by developing strong partnerships with candidates and clients proven over 15 years; by having a stay ratio of placed candidates of over 90% after 5 years; by proving our interview to hire ratio is over 80%. They do this by listening to their clients' needs and making sure they have a clear understanding of what the clients' needs are and meeting them.
After being in the recruiting industry over 15 years, Nan continued to hear the same frustrations from many of her hiring managers. They were wearing many hats including HR duties. In most cases, they weren't trained as an HR professional but were required to do many HR related duties which can be very intimidating and potentially very costly.
In November 2013, Nan opened HireQuality HR Solutions. HR Solutions intent is to let you get back to the basics of running your business while letting HR Solutions take care any HR duties.
In January of 2014, Nan acquired HR OneSource's Employment Conference. She renamed and rebranded the conference Iowa Employment Conference. Her intent is to continue to improve, innovate, and motivate by ensuring we have the most up to date and relevant topics coupled with the most dynamic speakers.
The Iowa Employment Conference has grown to be the largest conference of its kind in the state. The conference offers over 50 interactive sessions over a 2 day time frame with the best subject matter experts in their field. The content of the conference offers 7 different accreditations: Human Resource Certification Institute, SHRM Professional Development Credits, American Payroll Recertification Credit Hours, Continuing Legal Education, Continuing Professional Education, Iowa Municipal Finance Officers Association and Iowa Licensed Insurance Producers.
The great news is you don't have to be certified or have a designation to attend the conference. Anyone that has a desire to learn, improve, network or motivate themselves or their team would see great value in attending the conference that covers employment, training, benefits and wellness.
In May of 2015 Nan partnered with Sue Kmet, a long term client/friend to build the Missouri Employment Conference. It was a natural partnership as Sue relocated to the Lake of the Ozarks in 2014. In addition, Nan has a second home at the lake.
In her free time she loves to spend it with her family, husband, nieces, friends and her dogs. She has over 26 years of volunteering with Make A Wish Iowa. Nan is currently the President of Polk City Community Foundation. And for the last 3.5 years Nan & Brian have been licensed foster parents of various little sweet souls.
Sarah Towns, PHR, SHRM-CP - Business Manager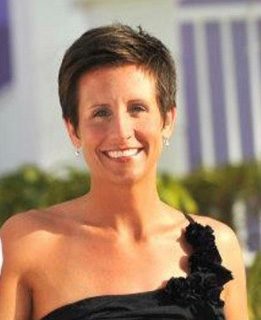 Sarah Towns is the Business Manager for HireQuality Solutions (HQS), Iowa Employment Conference (IEC) and Missouri Employment Conference (MEC).
Prior to HireQuality Solutions, Sarah worked with Nan at another employer as an administrative manager. Nan witness firsthand how valuable Sarah is to an organization. It was a natural that when Nan ventured out to start HireQuality Solutions, she asked Sarah to help!
With over 15 years of administrative experience, Sarah is the glue that holds everything together at HireQuality Solutions. She wears many hats such as human resources, administrative and information technology which makes her invaluable supporting HireQuality, Iowa Employment Conference as well as Missouri Employment Conference.
Sarah received her degree from the University of Northern Iowa.  She enjoys spending time with her husband and two children, biking, and cheering on the Iowa Hawkeyes.
Lisa Bunkers - Event Manager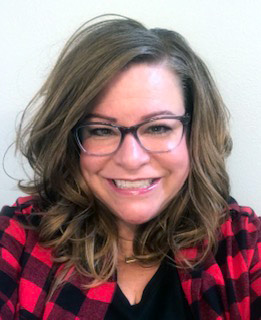 MOM
WIFE
ENTREPRENEUR
IEC|MEC EVENT MANAGER
I consider myself a dreamer of dreams & a jack of all trades; I love to create, to write, to talk, to organize & to try to make the people around me happier than they were moments before.
In late 1992, after my teenage dreams of becoming a dance studio owner ended with an injury, the wonderful but crazy world of weddings & flowers quite unexpectedly entered my life & would go on to be my professional career for the next 27 years! Coming from a long line of entrepreneurs, a hugely supportive family & after earning a paycheck being a freelance artist since my early teens, it was a natural fit for me to take over & become a partner in a successful bridal & floral boutique managing a dynamic team of people, outfitting bridal parties with gorgeous attire & producing floral & décor for hundreds of weddings & events.
As my exciting career moved forward; vice president in my partnership, president & co-founder of a non-profit networking group, Chamber of Commerce Ambassador, fashion show choreographer, author of a gathering of short stories about my life in the wedding biz, guest lecturer in an entrepreneur class at AIB, event planner, florist & wedding designer… so did my heart. In 1998 I met the love of my life, Dan, & 5 whirlwind months later we were married & life would change dramatically for me.
The amount of love I felt for my new husband led me to downsize my company & follow him to another city to support his career. I continued to design weddings & plan events for my clients, worked as an administrator in a small business office, worked as a florist & wedding designer in a lucrative family-owned flower shop, became a nanny for 2 incredible families, added another business to my repertoire as a skin care consultant with Mary Kay – ALL while trying to start our own family, eventually leading us back to the Des Moines area.
In 2008, while juggling wedding clients, Mary Kay clients & by then, 3 kiddos, my beautiful friend joined my wedding company & together we fiercely tackled the next 11 years as partners creating & producing several hundred high-end weddings, special events & floral masterpieces out of our Polk City studio. We also developed an internship program individually mentoring 27 college students in the Event Management program at Iowa State University where we were asked to speak to a packed room of Event Management Club members about our experience as co-owners of an event industry company.
Our path was abruptly interrupted with the death of a loved one in a tragic accident, & as life sometimes goes, what had always seemed to BE just WASN'T anymore & I made the decision to happily retire from my lifelong career to focus on family, recapture nights / weekends that the bridal industry & business ownership consumes & with hopes of a new adventure down the road.
During my first summer away from weddings in 27 years, I attended over 100 baseball games between my 2 boys & was able to take a trip with my family without the extra special burden of business ownership. Freedom. Absolute freedom.
My chance meeting of another entrepreneurial dynamo, Nan Boland, led me to the Iowa | Missouri Employment Conference where I intend to use all the knowledge & skills I have acquired through the years & recall my natural talents to become an integral part of this fabulous team!
On the home front, Dan & I celebrated our 20-year anniversary in Las Vegas! We love spending time with our huge extended families, volunteer for Iowa Donor Network & keep a crazy schedule managing the athletic endeavors of our 3 awesome teenagers, Jack, Charlie & Neah.