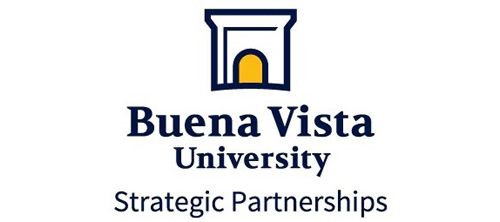 Buena Vista University is dedicated to cultivating robust and mutually beneficial relationships with business, industry, the government sector, non-profit organizations, and more.
Partner with Buena Vista University and offer educational benefits to complement your current employee benefits package at no cost to your organization.
Offer benefits to your employees and their families:
Exclusive partner grants to lower the overall cost of tuition for online/hybrid undergraduate programs and our Organizational Leadership online graduate program.
Exclusive annual partner grants to lower the overall cost to attend our BVU Storm Lake residential campus.
Continuing education, training, and workshops.
CONTACT US
Laura Todd
Director of Strategic Partnerships
712-749-2638
toddl@bvu.edu
Buena Vista University
610 W. 4th Street
Storm Lake, IA 50588