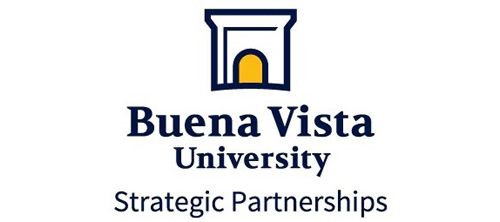 Buena Vista University seeks to collaborate with organizations to offer education benefits which strengthen a current employee benefits package, at no cost to the employer. Through a Strategic Partnership, you can provide your employees and their families a pathway to continue their educational journey through a discounted education at BVU.  
Contact us to learn about the benefits it provides all your employees and their eligible family members by collaborating with BVU!
Together, we will make a difference and build brighter futures.
CONTACT US
Laura Todd
Director of Strategic Partnerships
712-749-2638
toddl@bvu.edu
Buena Vista University
610 W. 4th Street
Storm Lake, IA 50588