David Woods Bartley
Mental Health Speaker and Trainer
David Woods Bartley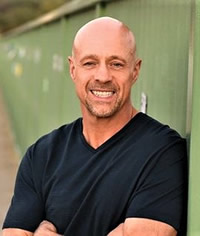 Like most people, David Woods Bartley has seen his fair share of successes and setbacks; from directing a nationally recognized nonprofit to battling a life-threatening mental illness. But over the last seven years, David has successfully navigated from the isolation of mental "hellness" to the inclusive space of mental wellness.
Currently, David is a member of the National Alliance on Mental Illness, the International Association for Youth Mental Health, the National Storytelling Network's Healing Story Alliance, and Active Minds.
David holds certifications in Mental Health First Aid for Adults and Youth, SafeTALK (Suicide Awareness for Everyone), and is a national trainer for the groundbreaking suicide prevention technique known as QPR (Question, Persuade and Refer).
David has been invited to speak before a wide range of domestic and international audiences, giving keynote speeches and leading workshops on a variety of aspects of mental health, including suicide awareness and prevention, the power of connection to create hope, and the use of language as a tool for healing.
In addition to giving a TEDx talk in the fall of 2018, David has been invited to present to organizations such as the United States Food and Drug Administration, the Army Corps of Engineers, Novartis, Takeda Pharmaceuticals, Lyft, Sutter Health, Vision Service Plan, the University of Connecticut, the California Northstate School of Medicine, UC Davis, Sacramento State, William Jessup University, along with various faith denominations, law enforcement agencies and community organizations at the local, state and national level.
David's goal for each speech and workshop is the same: to shed light on the issue of mental illness, teach people how to leverage curiosity to overcome our fears and use connection to create hope.
​
Jarik Conrad, EdD, MBA, MILR, SPHR, SHRM-SCP, CPT
Sr. Director, Human Insights and HCM Evangelism
Ultimate Software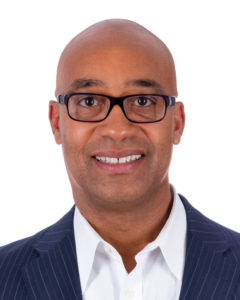 Jarik Conrad, EdD, SPHR, SHRM–SCP leads the Human Insights and HCM Evangelism group at Ultimate Software, where he works to help organizations put their people first. Immediately prior to joining Ultimate, he led The Conrad Consulting Group, where he served as an executive coach, keynote speaker and management consultant. He has held Human Resources leadership roles in the private, public and non-profit sectors. He has also been a research collaborator with the Mayo Clinic.
Jarik earned two Master's degrees from Cornell and a Doctor of Education degree from the University of North Florida. He holds certifications in intercultural sensitivity, emotional intelligence, plant-based nutrition, personal training and weight management. He is an award-winning author and sought after speaker in the areas of leadership, health & wellness, emotional intelligence (EI), and diversity, equity, inclusion & belonging (DEIB).
​
Elizabeth Coonan
Attorney
BrownWinick Law Firm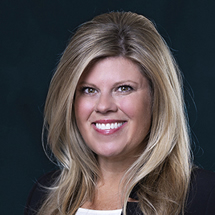 Elizabeth A. Coonan is a member of BrownWinick and serves as Chair of BrownWinick's
Employment Law practice group. She represents clients across a variety of industries from technology to manufacturing to agriculture and partners with employers of all sizes to find solutions to their workforce-related challenges. She works in the areas of employment, workers' compensation and business immigration law and assists employers with complex medical return to work situations, policy development and enforcement, restrictive covenants, business visas and compliance with immigration laws, litigation and workers' compensation strategy and conducts trainings on topics including drug testing, harassment and FMLA.
Elizabeth also counsels clients regarding discipline and termination situations and compliance with local, state and federal employment and civil rights laws and regulations. She represents clients in proceedings in front of various courts and administrative bodies including the Iowa Civil Rights Commission and the Iowa Division of Workers' Compensation. Elizabeth also assists clients in dispute resolution using alternate forums and is a certified mediator. She also serves as an independent investigator for harassment and other claims.
She is a member of the American Immigration Lawyers Association and the Iowa State Bar Association's Labor and Employment Law Section. She is also a member of the Iowa Association of Workers' Compensation Lawyers and the Polk County Bar Association. She is an editor of the Iowa Human Resource Manual, has been recognized by Chambers USA® for her work in Labor & Employment law, has been selected for inclusion in Best Lawyers in America® for her work in Workers' Compensation law and Super Lawyers® in the area of Labor
and Employment Law on the management side. 
Elizabeth's community work is focused on mental health and advocating for improved conditions for women and girls across the State of Iowa. She serves as the Chair of the Iowa Commission on the Status of Women and as a member of the Board for the Iowa Department of Human Rights. She is also a member of the Drake University Law School Board of Counselors, the Des Moines Pastoral Counseling Center Board of Directors, a member of the House of Mercy Board of Directors and a member of the Greater Des Moines Partnership's Talent Development Board. She also serves on the Iowa Center for Economic Success Strategic Advisory Committee.
Elizabeth received her B.A. in Political Science and B.A. in International Studies from Miami University and received her J.D, with honors,. from Drake University Law School, with honors, where she was an editor of the Drake University Journal of Agricultural Law and served on the Moot Court Board. She is admitted to practice before the United States District Courts for the Northern and Southern Districts of Iowa and the United States Eighth Circuit Court of Appeals. Before joining BrownWinick in 2005, she practiced exclusively as a litigator with an insurance defense law firm.
Melynda DeCarlo
Founder
SixtyFiveEightyFive Consulting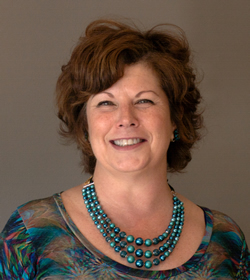 Melynda DeCarlo, formerly of The Meyvn Group, is a former National and Regional Training Director. She is an Organizational Development Specialist and holds a Senior Professional in Human Resources certification (SPHR) through SHRM. As a certified coach she is committed to expanding capacity and promoting growth in individuals, teams and organizations. Her approach is practical, dynamic and interactive. Melynda gives clients the benefit of nearly 20 years' experience in providing the time, talent and tactical planning necessary to move from strategy to execution. She is an Operational Strategist, a Master Facilitator and a Custom Design Trainer. Her clients include many Fortune 500 companies.
Melia Dunn
Founder and CEO
Melia Dunn Consulting LLC – Inclusion Embraced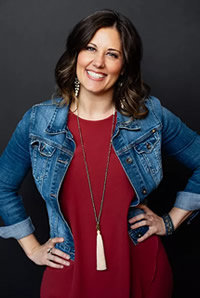 I have a vivid memory from childhood.  I was watching TV and one of those ads came on… "for the price of a cup of coffee a day, you could save a life."  As you might be guessing, the life was that of a young girl in rural Africa.  The seed of my subconscious "white savior complex" was planted.  
That seed was nurtured through youth as my family volunteered in the community and contributed to programs for "those less fortunate."  Following college, I pursued a career in non-profit leadership working in both human services and arts organizations.  My desire to do good in the world was a driver in all decisions… especially the decision  to serve as a Peace Corps Volunteer in Albania.  
So much of this story makes me proud. 
But… there's another side to it.
Living oversees set me on the journey of my own cultural awareness, revealing that good intentions alone are not enough to create change. In fact, my good intentions prevented me from seeing the assumptions, biases and internalized dominance I held.  The work of consciously shedding my savior complex and building the necessary resilience to combat all the fragility of my myriad social privilege has not been easy.  And being perfectly honest, my work is not over.  It is an on-going. life-long process.  Gloria Steinem has been quoted, "The truth will set you free, but it will piss you off first."  Ooo, can I attest to that!
My desire to do good remains a driver in all my decisions.
It's why I am committed to working with you… to help you move beyond the guilt and shame that comes as we move to unlearn the well-intended, yet damaging, behaviors we've been taught.  It's why I embrace the discomfort of imperfection and messing up.  It's why, no matter the magnitude of the task, I accept my role in dismantling systems of privilege and marginalization.  Because what lives on the other side is the development of socially just organizations and communities where everyone belongs, where businesses thrive and where our collective impact makes the world that much better. 
Credentials
15+ years experience in non-profit leadership including fundraising and development, program management and strategic planning. 

5 years: Anti-bias Education Director, ADL offices in San Francisco CA and Phoenix, AZ.​

WPC Co-chair 2020

Founding member of FUEL Scottsdale

Year-long Certification from Dr. Kathy Obear's The Center for Transformation and Change.

2 years: Service in Peace Corps Albania, Community and Organizational Development Volunteer.

6 years: Service on the Tempe Leadership Board of Directors.

Graduate of Penn State University… "We Are!"  Interpersonal Communications and Conflict Resolution
Non-traditional Credentials
Lover of travel, across the neighborhood or across the globe, there's always something new to discover

"geeks out" on all things social justice-related.

Avid binger of podcasts, audiobooks and streaming TV.

Sucker for "Old School Hip Hop" and most any music that makes me feel like dancing.

Ready and willing to help guide you and your team to bring equity, diversity and inclusion to the heart of your organization.
Shannon Evers
Clinical Director
EFR Employee & Family Resources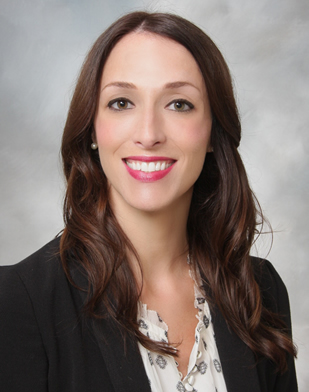 Shannon is a Licensed Independent Social Worker and holds her master's degree in social work from the University of Iowa. Shannon has worked in mental health for over 15 years, serving adults, couples, and families. Shannon has experience treating a number of mental health issues including: depression, bipolar disorder, stress management, relationship issues, and trauma, but has clinical interest and training around the treatment of anxiety disorders and Obsessive Compulsive Disorder.
My clinical approach is strengths-based and non-judgmental. I tailor my therapy interventions for each client, but often uses mindfulness, cognitive-behavioral, and acceptance and commitment therapy techniques. I like to work with people of all ages, but specialize in adults, couples, and adolescents.
Denise Forney
Training Development Advisor
MidAmerican Energy Company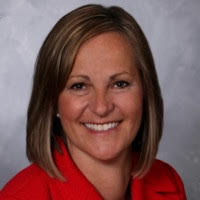 Denise Forney is a "Teacher, Trainer, Edu-tainer" with over twenty-five years of progressive management and training expertise, leading training efforts for several companies in the central Iowa region. She has developed and facilitated courses for both domestic and international audiences, and appreciates the diversity of the customers she has served.
Denise holds a Masters of Science Degree in Adult Education/Training and Development from Drake University. She is an active member of Association of Talent Development (ATD), presenting for Central Iowa's Career Development Days and the ATD International Conference.
In addition to her training talents in the classroom, Denise is an accomplished guitarist, teacher, singer and songwriter. She lives in West Des Moines with her husband, John and three children: Rachel, Kaitlyn and Jacob. She has released several musical CDs with her family and enjoys performing in the community.
Jason Haglund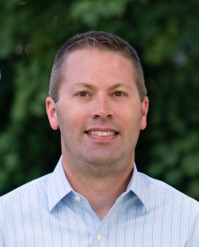 Haglund is a fifth generation Iowa farmer and co-owns the Boone County-based Hickory Grove Family Farm, where he and his family oversee nearly 500 acres of corn, soybeans, hops, and aquaculture. Haglund, a behavioral health subject matter and systems expert based in Story City, develops and delivers educational trainings on suicide prevention, mental illness, addiction, behavioral health policy and youth development.
Haglund is a motivated and proven leader within the behavioral healthcare field and was recently elected to his second year as the co-chair of the State Medical Assistance Advisory Council. Having recently launched Haglund Consulting, LLC., Haglund believes he can make a difference by doing his part in impacting systems and creating change through educating policy makers, businesses, and communities on the impact of wellness, behavioral healthcare reform, stigma, and related policies.  Haglund regularly provides consultation, education, and guidance on behavioral healthcare system implementation, design, and quality improvement.
Haglund earned his bachelor's degree in Psychology from the University of Northern Iowa and his master's degree in Counseling Psychology from Gannon University in Erie, Pennsylvania.  Haglund is a Certified Drug and Alcohol Counselor (CDAC) and is authorized to deliver numerous nationally recognized evidenced based trainings.
Daniel Hoffman-Zinnel
CEO
Proteus, Inc.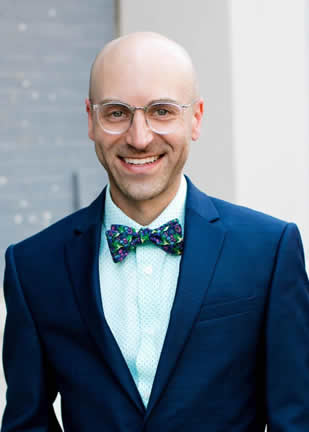 Daniel Hoffman-Zinnel has served as the CEO of Proteus, Inc. since August 2019, but has worked with the organization for over seven years. He has over 10 years of nonprofit administration and leadership. Daniel serves as Tri-Chair of the Social Capital within Capital Crossroads, City of Bondurant Planning and Zoning Commission, and is on a variety of other community boards and advisory councils. He has a Doctorate of Education in Leadership from Creighton University, an M.A from the University of Alabama, a B.A. from Grand View University, and an A.A. from Iowa Central Community College.Daniel was awarded the Community Vision Award for Challenging by the Greater Des Moines Leadership Institute in 2019. In 2018, Daniel was named the Influencer of the Year at the Young Professionals Connection and Des Moines Register Young Professional of the Year Awards. In 2017, he completed the Greater Des Moines Leadership Institute's Community Leadership Program. Daniel received one of the Des Moines Business Record's Forty Under 40 awards in 2015 and in 2012, he received the Karen Packer Spirit of Collaboration Award at the Iowa Cancer Summit.
Laila Hajji-Down
Founder and CEO
Point One Development
From the Great Pyramids of Giza, to the Eiffel Tower in Paris, Laila sat wide-eyed as a little girl listening to her father's stories of traveling to France, Egypt, Australia, Korea and Canada. Her favorite stories were those of her dad growing up in Morocco. Today, she loves to retell some of those stories as well as her own stories spending months overseas with her Moroccan family and her experiences as a Citizen of the Chickasaw tribe while growing up in Oklahoma. The element of story and experience is what marks Laila as a speaker and consultant.
Laila has utilized her drive and innovation to achieve success early in life. Laila served as the 2006 – 2007 Oklahoma FFA State Secretary and a 2008 – 2009 National FFA Vice President. Laila has spoken to well over 100,000 people in over 45 states and across the globe. Laila worked for Syngenta after graduating Texas Tech University with a degree in Agricultural Education. She managed a multi-milliondollar sales territory for Syngenta. Laila sold seed, seed treatment and crop protection chemicals for three years. Her second week in her role was the launch of an integrated Syngenta. She had a front row seat to one of the largest corporate integrations in the agriculture sector to date. This experience, while challenging at times, provided her incredible insight in leadership and corporate culture shift. Laila sold advertising for a short time and taught high school agricultural education for a year. Laila has a Master's Degree in Agricultural Education.
While Laila does have pretty cool heritage, when you meet Laila, make no mistake, you will know that she is an Okie through and through. She is a proud Oklahoman and her story is pretty unique as a Moroccan and Native American southern belle.
Laila uses her unique tapestry of heritage and corporate experience to engage audiences on topics of authentic leadership, authentic relationships and diversity and inclusion.
This southern belle has settled up north in Johnston, Iowa. She met her husband, Kevin (an Iowa native), in 2013. She and Kevin live in the suburbs of Des Moines with their three daughters, Audrie, Ella and Gentrie and two dogs – Wrigley and Willow.
Meredith Jinks
Organizational Culture & Employee Wellbeing
SixtyFiveEightyFive Consulting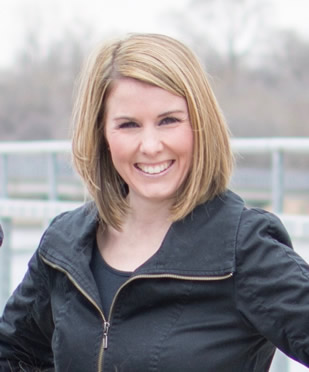 Meredith Jinks, formerly of The Meyvn Group, is a relationship builder. With more than a decade of experience connecting clients with solutions, she is a sales superstar who helps businesses meet specific goals and objectives. She honed her skills at national brands such as Gannet and Meredith Corporation, where her strengths included B2B planning and marketing as well as brand management and development. Energetic, approachable, and millennial focused, Meredith draws from her experiences to keep audiences constantly engaged in building real-world solutions.
Brian Jones
Inclusive Excellence Advisor
American Family Insurance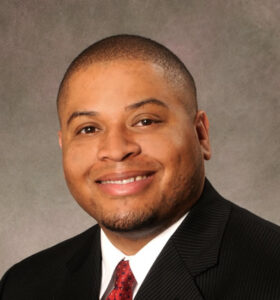 Brian has done Diversity and Inclusion work for over 18 years, starting at Indiana University where he studied Business Marketing. He currently serves as an Inclusive Excellence Advisor at American Family Insurance. He recently moved from Columbia, MO, where he served on the Commission on Human Rights, the Citizens Police Review Board and the American Red Cross Board where he was the Diversity Chair. His goal is to build a united community, one conversation at a time.
William J. Judge, JD, LL. M.
Co-Founder & Member
Drug Screening Compliance Institute
Bill Judge is an attorney and educator who, for the past 33 years, has concentrated on research, consultation, litigation assistance, and management training surrounding the legal issues of substance abuse in the workplace and in our nation's schools.
Bill is a Member of Drug Screening Compliance Institute, LLC., which is an online research, training, and consulting service. DSCI provides customers with state, federal, and issue-specific drug and alcohol testing information, policies, procedures, and training.
A ten-year instructor for the American College of Occupational and Environmental Medicine MRO course and a past advisor to the American Society of Addiction Medicine, Bill has lectured extensively on school and workplace substance abuse issues. From 2002 to 2007 Bill was an invited participant in regional student drug testing summits on behalf of the White House Office of National Drug Control Policy. In addition, he was an invited panelist at the 1988 White House Conference for a Drug Free America and was involved in Railway Labor Executives' Association vs. Skinner, (1989) the first workplace drug testing case decided by the United States Supreme Court.
Bill has edited and written several publications, including a reference manual for the motor carrier industry entitled, "Drug Testing: Motor Carrier Compliance Manual," published by J.J. Keller & Associates. Other publications include: "Omnidex," "Part 40 Merged," and his latest workbook, co-authored with attorney Tom Eden, "Doing It Right: DRUG FREE SCHOOL TESTING."
In 1995, Bill co-founded Info-Lab, Inc. and managed Workplace Health Co-Op, a substance abuse program administrator. During his tenure with Info-Lab, Inc., Bill co-owned and operated Info-Meth, a DHHS-certified laboratory located in Peoria, IL.
Bill provides risk management assessments, research services, training, and consulting regarding drug-test policy development for employers and labor/management committees. He is also a past Co-Chairman of the Illinois State Chamber's Drug-Free Illinois Workplace Program.
On a personal note, Bill resides in the Chicago area with his wife who is also an attorney. They have two children who are both lawyers.
Michele Matt, CSP
President/Author/Consultant
Inspiring Solutions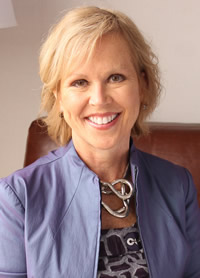 through customized learning experiences, dynamic keynote presentations, strategic business planning and organizational development. As a dynamic and highly effective communicator, clients appreciate her unique ability to challenge the minds and touch the hearts of people at any level within a company, from the board of directors to the front-line team members. Since starting Inspiring Solutions in Des Moines, Iowa she's had the privilege of working in a wide-variety of industries, specializing in healthcare by designing and facilitating:
Strategic Planning
Leadership Development
Customer Service Initiatives
Team Building
 Inspiring Solutions is an award-winning partner of Wiley Learning Solutions, an authorized distributor of Everything DiSC®, the leading suite of DiSC® – based workplace training assessments. In addition, Michele is an Accredited Facilitator in the Five Behaviors of a Cohesive TeamTM based upon Patrick Lencioni's best-selling book The Five Dysfunctions of a Team.
Michele is appropriately recognized as "The Attitude Adjuster" because she has written several books and training resources on the topic, including the best- selling book Attitude: The Choice is Yours, the Activities to Enhance the Good, Bad and Ugly Attitudes and a video-based learning program called ATTITUDE!™ Resolving Difficult Situations in the Workplace
Skye Mercer, MBA, SPHR, SHRM-SCP
HR Consultant/Leadership Coach
Skye HR Consulting, LLC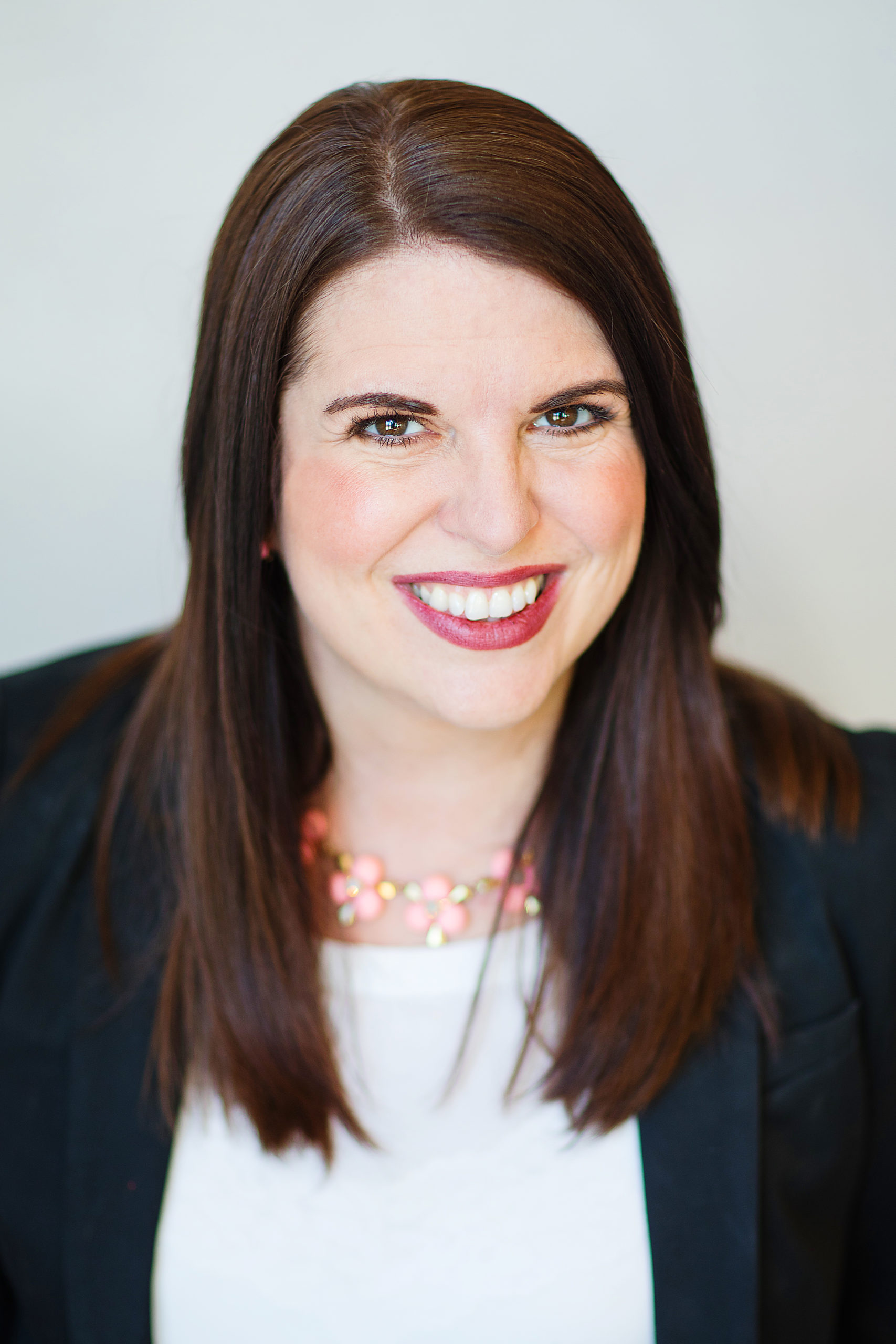 As an HR Consultant & Leadership Coach based out of Tiffin, Iowa, Skye's mission is to help employers and business leaders create happy, productive, and compliant workplaces through modern, effective HR and leadership coaching programs. She works with employers all over the US, providing "on-call" and project-based HR expertise.
With over 17 years of HR experience, Skye has led teams and managed high-volume HR services for work groups as large as 3,000 employees. She has worked with nonprofit, private, and public-sector employers, including US Airways, Netflix, local and federal government agencies, Goodwill Industries, and YWCA.
Skye has a Bachelor of Arts in HR Management and a Minor degree in Spanish from Western Washington University, and a Master of Business Administration (MBA) degree from Arizona State University.  She is certified as a Senior Professional in Human Resources (SPHR) and is a Society for Human Resources Management Senior Certified Professional (SHRM-SCP). She is also a Certified Disability Management Specialist (CDMS), which requires significant expertise with the Americans with Disabilities Act (ADA), Family Medical Leave Act (FMLA), and workers' compensation.
Learn more about Skye at www.skyehrconsulting.com or connect on LinkedIn at https://www.linkedin.com/in/skyemercer/.
Liz Nead
Speaker and Coach
Nead Inspiration

Liz, Founder of Nead Inspiration, is an adventure speaker, most recently climbing Mt. Kilimanjaro and competing in the Iowa Strongman Games. She has authored several best selling books, Curry Up, an ethnic cookbook, The 180 Life, and 20 Beautiful Women. Her work has been ranked in Buzzfeed and reviewed by the Huffington Post. Liz created and hosted Life Dare, an Emmy-nominated television show. She blogs for Huffington Post and She Knows. She is a skilled story-teller and teacher, using her personal and professional experiences to create powerful personal development and team building strategies.
Whether she is climbing a mountain, flipping 300 pound tires, producing an award winning television, or exploring her roots in India, her audiences learns valuable lessons to build an influential life.
She also balances her passion-driven career with a busy family life, raising seven kids in a blended family with her husband, a retired Army Major.
Gilmara Vila Nova-Mitchell
DEI Consultant
Inklude DEI Consulting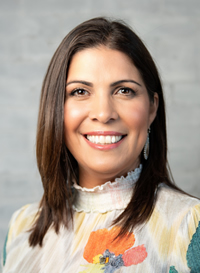 For almost two decades, Gilmara Vila Nova-Mitchell has been helping organizations and leaders to be more effective and inclusive through her engaging diversity and inclusion professional learning sessions, leadership development programs and equity & cultural proficiency coaching.
Gilmara has worked with HR managers, chief diversity officers, and school leaders to create more inclusive work environments. Since 2015, Gilmara has served as Equity Consultant for the Des Moines Public Schools. In this capacity, she supports the district's equity effort, develops strategic plans, collaborates with the assessment team to create equity driven monitoring tools, provides coaching and consulting to the district's leaders.                                                                      
Born in Brazil, Gilmara moved to the United States in 2001. She holds a Bachelor of Multicultural Education from FUMEC University (Brazil) and a MSE in School Counseling from Drake University. Gilmara has a focused her doctoral studies in Organizational Behavior with a focus on trust in the workplace.
Manisha Paudel
Chief Equity Officer
City of Des Moines

Manisha Paudel is the Equity Coordinator for City of Des Moines, IA. She serves as the national co-chair of Government Alliance on Race and Equity, a membership network of local and regional government organizations working towards advancing racial equity. She sits on the Polk County Continuum of Care Board which aims to reduce and eliminate homelessness. Prior to this position, she worked City of Tacoma (WA) as Senior Policy Analyst, City of Dubuque (IA) as Human Relations Specialist, and City of Davenport (IA) as Management and Accreditation Analyst. She has traveled to Indonesia and the Philippines under the ICMA/Department of State Professional Fellows program to help implement a province-wide community engagement strategy and implementing projects led by young leaders.
She is also a trained facilitator on Intercultural Competency, Fair and Impartial Policing, and International Association of Public Participation (IAP2) model. Manisha holds a Qualified Administrator certification to conduct the Intercultural Development Inventory (IDI). She has acquired her professional experience in Canada, East Timor, Eritrea, Indonesia, Kenya, Philippines, Nepal, and the U.S.
Manisha has a M.S. in Public Service Management from DePaul University-Chicago, and B.A.in International Relations from Drake University-Des Moines. She is also a trained facilitator on Intercultural Competency, Fair and Impartial Policing, and International Association of Public Participation (IAP2) model.
From child labor issues to environmental justice, Manisha is dedicated to focus her efforts on creating a just and equitable society for all. In her spare time, she likes to cook, eat at locally-owned restaurants, enjoy outdoors, watch documentaries, spend time with family, and explore the idea of belonging.
Emily S. Pontius
Shareholder
Fredrikson & Byron, P.A.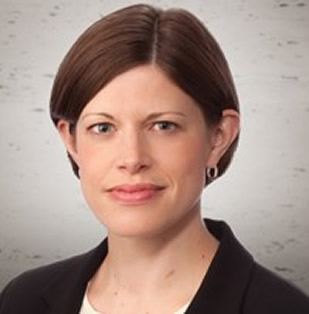 Emily is an experienced advisor and litigator for employers.
Emily defends employers against allegations of sex discrimination, age discrimination, race discrimination, FMLA and ADA violations, wrongful termination in violation of public policy, and tortious interference.
To help employers maintain a productive workplace and avoid litigation, Emily partners with clients to provide supervisor and manager training, investigate internal discrimination complaints, provide reasonable accommodations to disabled employees, and navigate issues surrounding family and medical leave.
Emily also provides specialized advice and litigates on behalf of colleges and universities in disputes concerning faculty discipline, tenure and promotion, student conduct, and accommodation of students with disabilities. Prior to practicing law, Emily worked in higher education administration, supervising employees and gaining director-level experience in student judicial affairs and residence life. She draws on this experience when working with higher education clients.
Erica Scott
Founder
Civilian Connections, LLC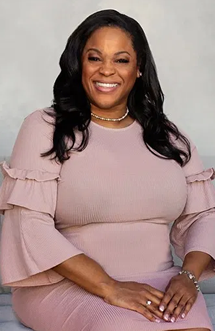 ​Erica Scott is a Human Resource professional specializes in creating strategic hiring programs for employers focusing on veteran talent. Erica is the founder and CEO of Civilian Connections. Through her guidance, companies increase productivity and reduce costs.
With 20 years in the Human Resource field, her professional experience includes working with various local businesses, start-ups, and national companies. Erica holds certifications with two global agencies: the Professional in Human Resources (PHR) and Society for Human Resources Management Certified Professional designations (SHRM-CP). She also holds the new Veterans at Work Certification through the SHRM Foundation.
Erica's passion for being such a change agent came at a young age. Spending time in the hospital due to severe asthma, she missed out on "normal" childhood activities, causing her to feel as if she didn't belong. Asthma continued to be a barrier as she pursued her dream of joining the Military.
Although she received one of her biggest let downs, she turned that into a passion. Through her journey as an HR professional, she reconnected with veterans, and they openly shared their military backgrounds. In that, Erica learned there was a gap that needed bridging between veterans and potential employers. Since then, her mission has been to bridge the gap.
Jo Ellen Whitney
Employment Shareholder Attorney
Davis Brown Law Firm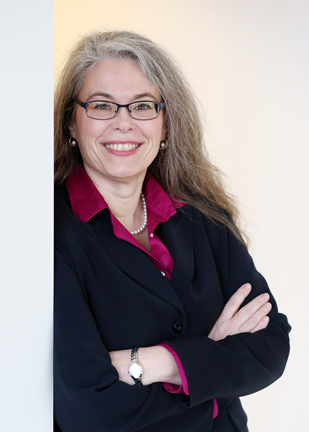 Jo Ellen is adept at managing the everyday chaos employers and human resource managers face. She is known for her approachable demeanor and practical approach to employment law. She shares her knowledge regularly – Jo is a prolific speaker and writer – simultaneously educating and entertaining audiences on the grey areas of employment law.
Her clients are employers, managers, physicians, hospital administrators, and HR professionals in the health, manufacturing, telecommunications, technology, agriculture, and finance industries as well as not-for-profit service organizations. She is described as "top notch" by clients she advises on a wide array of matters and issues relating to employment and labor law, health law, fair housing, privacy and data security compliance, and contract and policy issues relating to grant funding.
Employment and Labor Law
Jo Ellen handles a variety of issues ranging from business planning and contracts to representation before administrative agencies such as the Iowa Civil Rights Commission, the EEOC, Iowa Workforce Development, OSHA, and the Department of Labor, as well as state and federal courts.
As a prior chair of the firm's Human Resources Committee, Jo Ellen brings practical experience to her advice for employers on business planning, discipline, and termination issues. She has extensive experience with contract development, employee handbooks, and internal policies and practices for employment issues and regulatory compliance, including the ADA/ADAAA, FLSA, HIPAA and FMLA. Jo Ellen has developed sample policies for a number of professional groups and organizations including members of the Iowa Communications Alliance, Iowa Credit Unions, and the Iowa Health Care Association.
For employers who have Employment Practices Liability Insurance (EPLI), Jo Ellen serves as designated counsel on a variety of matters such as wrongful termination, retaliation, discrimination, harassment, wage hour, and civil rights.
Health Law
Jo Ellen works extensively in the field of health care law, including privacy and confidentiality issues, such as HIPAA and GINA, for hospitals, clinics, and small practices. She has worked on medical staffing, credentialing and privileging matters, as well as consent and risk analysis. She also has practical experience in implementing HIPAA in her role as Davis Brown's privacy officer for data security compliance.
Jo Ellen also works with health care clients on matters including:
Drug diversion and misuse of prescription drugs
HIPAA/HiTECH, privacy, security and record release and retention
E-data release, security, and retention
Medical research – NIH, FDA and privately funded research – compliance and ethics
Consent to medical care, procedures, issues
Specialty records – HIV/AIDS, substance abuse, mental health, and genetics
Licensure matters, including before the Iowa Board of Medicine
Business planning and policies regarding staffing, discipline, and terminations
Dr. Amy Willcockson
Owner
Happy Health Habits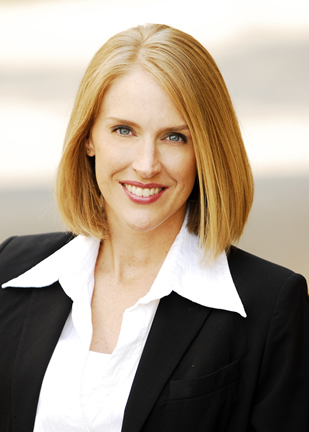 Dr. Amy Michelle Willcockson, D.C., CCWP, owns the consulting firm, Happy Health Habits, P.C., and is the statewide liaison for Live Healthy Iowa. Since receiving her Doctorate in Chiropractic in 1999, she has been a leading authority of the wellness movement. As a natural health care practitioner at the cutting edge of wellness science, she was among the first in the World to become a Certified Chiropractic Wellness Lifestyle Practitioner and serves on the Council on Wellness Lifestyle Science with The International Chiropractic Association.
Dr. Willcockson is a visionary health and wellness leader whom is gifted in building businesses, leaders and teams. She traveled the state as Director of Live Healthy Iowa from 2016-2018. Since the beginning of her career, she has been a successful doctor, business owner, co-author, coach, consultant, trainer and public speaker in her 20-year career, specializing in prevention education while motivating others to transform their choices and lives.
As chronic illness is the single greatest threat to our country, she is devoted to shifting the culture of society by creating communities of families living wellness lifestyles. Please join her transformation vision during this critical time to help make Iowa the #1 healthiest state!