Conference Schedule: Wednesday, October 20, 2021
KEYNOTE PRESENTATION – Balance Your Conflict or Drama Free Communications
Dr. Jody Janati
MORE INFO
Learn 101 things to "say and do" during difficult interactions. Maintain your personal integrity through effective communication strategies that really work. Participants will learn step by step responses to transform difficult conversations. Multiple techniques will be discussed to ensure you can find your voice, maintain wholeness and go unimpaired while engaging others during difficult interactions. Be cool, calm and collected and set healthy boundaries with others and ultimately find your "Conversation Peace."
Workshop Learning Objectives:
Learn to Use Assertive Communication as a Fair and Reasonable Response
Make Use of Effective Assertion Models – 101 Things to Say & Do During Difficult Interactions – Step by Step Guide to Effective Techniques
Identify the Imbalance of Passive, Aggressive and Passive/Aggressive Communication
Intended Audience: Private Sector / Public Sector
---
Trainer, Speaker, Conference Facilitator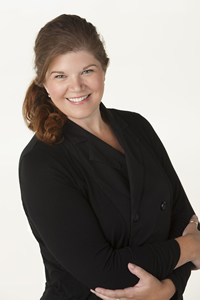 Trainer, speaker, conference facilitator… Jody Janati has a Doctoral degree in Organizational Leadership, and a Masters degree in Speech Communication. She offers a variety of public and professional workshops on conflict reduction tactics and effective communication skills. During her academic career she worked in various leadership roles, taught for over a decade at both the University of Minnesota and the MN state prison system. She currently trains for numerous organizations throughout the US. Dr. Janati is also the author of six books and DailyOm's best-selling class, Protect Yourself from Control Dramas. Create Your "MasterPeace" with Dr. Janati!
NETWORK WITH VENDORS: 8:30 AM – 9:00 AM
Session 1: 9:00 AM – 10:00 AM
Common Discipline Problems Employers Face
Matt Brick
MORE INFO
Employers have a great deal of responsibility in maintaining a productive and satisfied workforce. During the course of operating a business, there will be challenges; however, you can minimize the impact of employee disciplinary issues by understanding the cause and how to correct them. This seminar will focus on common issues and helpful solutions to typical problems in areas, such as:
Attendance and Punctuality;
Violation of Company Rules; and
Low Productivity or Insubordination.
Intended Audience: Public Sector
---
Attorney
Brick Gentry P.C.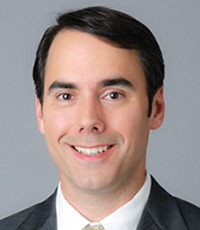 Matt Brick is a shareholder of Brick Gentry P.C. His practice involves providing legal guidance for cities and/or corporations. In addition, Matt represents businesses and governments in a variety of labor and employment issues.
For his corporate clients, Matt handles a variety of matters ranging from: forming business entities such as corporations, limited liability companies and partnerships; negotiating contracts, assisting with the purchase and sale of businesses; and entering in equity sales and/or joint ventures with outside parties.
His municipal practice involves ordinance drafting, prosecutions, contract preparation, litigation defense and handling real estate issues. Matt has experience with municipal issues involving governmental immunity, open records, open meetings, constitutional rights and eminent domain.
Matt's employment practice involves advising employers on employee discipline, assisting with drafting, reviewing and revising employment policies, and handling hiring and reduction issues. Matt also works with employers on union-related matters, such as unfair labor practice charges and negotiating collective-bargaining agreements.
Prior to joining the Firm, Matt worked for the Vinson & Elkins law firm in Dallas, Texas, defending and advising clients in a wide range of labor and employment issues. Matt has extensive civil litigation experience defending public and private corporations on matters such as wrongful termination, discrimination disputes, wage and hours cases and a variety of other statutory and common-law claims.
Mental Fitness: Working Out Your Rational AND Emotional Brain
Barb Ranck
Intended Audience: Public Sector/Private Sector
MORE INFO
Key Points to Cover:
When deciding to become more physically fit, we make an intention to change our current routine to get better outcomes. We either better manage our food intake, or add physical activities into our regular schedule, or both.
When it comes to mental fitness, we may read books, listen to podcasts, and learn new skills, but all of these only work out 1/2 of our brain – the rational operating system. This half of our mental operating system helps us identify patterns, interpret data, and apply experiences efficiently. It likes clarity, order, and certainty.
When it comes to the other part of our brain – the emotional operating system – we may not know how to effectively build up the muscles on this side. If we don't develop our emotional operating system, we'll continue to default back to our (likely overdeveloped) rational operating system. This reactionary cycle keeps us from building up emotional muscles of resilience, empathy, compassion, and curiosity. When this happens, we can feel like we're in "survival mode" much of the time. This can actually zap our daily energy.
If you don't build up both sides of your mental operating system, it's like a bodybuilder with a very defined torso and arms, and with skinny legs. It's imbalanced. This session will focus on building and maintaining personal mental fitness.
Learners attending this session will learn more about:
The two operating systems of our brain – the rational and the emotional – and how each plays a role in how both you and your employees make decisions
The two parts of the emotional operating system – the survival part and the resilience part – along with descriptions of when each part works best.
The biggest barrier to building the emotional operating system: The Judge. (It's like a Trojan Horse built into the emotional operating system.) The Judge deploys three main strategies to continually activate the survival part of our emotional brain, and we tend to react based on The Judge's messages, instead of our resilience. We'll learn the three Judge strategies and be challenged to override this default operating system and build our resilience muscles instead.
The processes necessary to allow these operating systems to flourish in your workplace.
Intended Audience: Private Sector / Public Sector
---
Owner
Courageously Imperfect Coaching & Development, LLC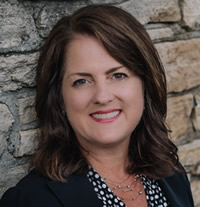 Training and Coaching for 23+ years
Education:
BA – Secondary Education – University of Northern Iowa
Masters – Adult Learning & Human Performance – Drake University
Certifications:
Associate Certified Coach (ACC) through the International Coaching Federation (ICF)
Certified Enneagram Coach through Your Enneagram Coach, LLC
Certified Facilitator, Data Dimensions International (DDI) Leadership Training
About
I'm a working mom and wife, having held a career in training and development at a Fortune 500 company while also serving and giving back to the community.
I also know what it's like to work hard for what I have, and look successful by the world's standards, yet still feel like there was something missing. It wasn't "enough."
My solution? "Put my head down" and keep pushing ahead. Work harder. Exhaustion. Burnout. Double-down. Repeat the cycle.
It was taking a toll – on my health, on my relationships, and on my ability to bounce back quickly.
Through an experience with a life coach, my biggest realization I had was that I didn't have to work harder or wait for something (or someone else) to change in order for things to change. When I gained clarity on the best path forward for me, the emptiness left and the energy returned. My health and relationships improved. My energy returned and continues to this day.
This discovery has been so impactful for me that I've made it my life's mission to help others create the fulfilled version of their lives so they can have it all, too.
Power Through 2021: Stay Engaged, Productive and Purposeful 
Denise Forney
Intended Audience: Public Sector/Private Sector
MORE INFO
The last quarter of the year is the perfect time to assess exactly where you are at currently and where you'd like to be. It's a time to celebrate your team members' successes as well as your own. It's also a time to inspire personal growth and boost performance.
This session will help set you up for success for a strong ending to 2021 as you look forward to how you can plan for the year ahead.
Training Objective #1: Address how progress has been made toward goals that have been set for the year
Training Objective #2: Identify the greatest accomplishments of 2021 and how to keep the momentum going
Training Objective #3: Develop and track individual performance metrics to bring them to each coaching conversation
Intended Audience: Private Sector / Public Sector
---
Training Development Advisor
MidAmerican Energy Company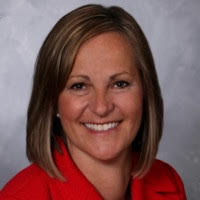 Denise Forney is an Organizational Development professional, serving as a Corporate Training Advisor for MidAmerican Energy Company. She is a natural engager of people, building relationships within her organization and with the local community for the past 26 years of her career in training and development.
She is the creator of the MidAmerican Energizer series, driving momentum on diversity related topics internally and for organizations such as the Iowa Employment Conference, the Association of Talent Development (ATD) and the Energized Women Resource Group.
Denise leads authentically with positive energy, new ideas and brings out the best in everyone. In addition to her role at MidAmerican, she is a "teacher, trainer and edu-tainer" – teaching guitar lessons in her home and on her front porch and playing locally in the Des Moines metro area. She and her husband John have been married for 20 years and have three beautiful children: Rachel, Kaitlyn and Jacob.
 Session 2: 10:15 AM – 11:15 AM
Human Resources Know-How in a Post-Pandemic (?) World
Mary Funk
Intended Audience: Public Sector/Private Sector
MORE INFO
We have learned a lot about our colleagues and our workspaces in the last 18 months.  Some of the changes we have experienced because of the pandemic may stay with us for a very long time. But the old adage of "the more things change, the more they stay the same" can also be relevant for today's HR professional.  Good communication, safe workplaces, effective policies, sound application of existing laws remain unchanged, but are perhaps more important than ever.  In this session, you will
Learn about anticipated labor and employment legislative priorities in 2021 and beyond
Learn what has and has not changed about the ADA and FMLA
Learn about working both in and out of the office during pandemic ebbs and flows
Learn how communication with employees and accountability of supervisors is more important than ever, through the lens of appropriate policy roll-out, discipline and performance reviews
Intended Audience: Private Sector / Public Sector
---
Attorney
Nyemaster Goode, P.C.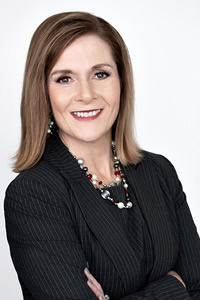 Mary E. Funk is a shareholder with Nyemaster Goode, P.C., handling almost exclusively employment and labor matters. She litigates on behalf of management in state and federal courts, administrative agencies and before arbitrators concerning employment contract disputes; sexual harassment; race, sex, age, national origin and disability discrimination; wrongful termination; Family and Medical Leave Act; Fair Labor Standards Act; non-compete agreements; and unemployment. In addition to litigating cases, Mary proactively counsels clients on issues such as hiring and firing, drug testing and policies, harassment and discrimination investigations, employment policies, wage and hour issues, employee leave issues, and company handbooks. She also negotiates collectively bargained contracts and drafts corporate documents related to employment such as contracts, non-compete agreements, policies and procedures, company handbooks, and settlement agreements and releases.
Mary is a native of Mt. Pleasant, Iowa, and a 1995 graduate with distinction of the University of Iowa College of Law. During law school, Mary served as a Note and Comment Editor for the Iowa Law Review. She earned her Bachelor of Arts degree from Drake University, graduating magna cum laude, in 1992.
How To Effectively Lead Remote and Hybrid Employees
Skye Mercer
Intended Audience: Public Sector/Private Sector
MORE INFO
"Flexibility," is now ranked as the 2nd most important workplace factor to employees, after pay. Many organizations are offering 100% remote or hybrid (both in-office + remote) work to their employees as a way to avoid turnover and retain the best employees. Remote work presents both unique benefits and challenges and a strong leadership strategy for managing remote workers is vital to maintaining employee engagement and productivity. If you are new to managing remote employees or want to learn new, proven strategies for successfully leading remote teams, this workshop is for you.
Learning Objectives:
Identify the top 5 challenges to managing remote employees and best practices for overcoming them.
Discuss the most frequent compliance challenges for managing remote workers and how to reduce your organization's risk.
Learn proven strategies for keeping remote and hybrid workers connected, engaged, and productive while working remotely.
Receive checklists for how to lead quality virtual meetings and how to have effective virtual performance discussions.
 Intended Audience: Private Sector / Public Sector
---
Virtual HR Consultant & Leadership Coach
Skye HR Consulting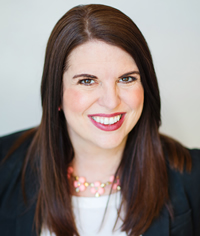 Skye Mercer, MBA, SPHR, SHRM-SCP is an Iowa-based, certified Virtual HR Consultant & Leadership Coach with nearly 20 years of professional HR experience. Her mission is to support business leaders with creating happy, productive, and compliant workplaces through proven HR and leadership programs.
Skye's diverse HR experience- from managing national HR services for 3,000+ employees in a Fortune 500 company – to working as an HR Department-of-One for a 100-employee organization, helps her to understand and provide solutions to your unique HR challenges.
Among others, Skye has worked with: The US Tennis Association, The Woody Williams Foundation, multiple counties in Iowa, The Grand Canyon Trust, Safe Passage Violence Prevention Center, and NAMI. Skye is currently a Small Business Consultant with the Iowa Small Business Development Center (SBDC).
Skye is certified as a Senior Professional in Human Resources (SPHR) and is a Society for Human Resources Management Senior Certified Professional (SHRM-SCP). She is also a Certified Disability Management Specialist (CDMS), which requires expertise with the Americans with Disabilities Act (ADA), Family Medical Leave Act (FMLA), and Workers' Compensation. Learn more about Skye at www.skyehrconsulting.com.
Mental Health in the Workplace
Lars Peterson
Intended Audience: Private Sector
MORE INFO
This session will help participants become more fluent in recognizing and understanding common mental health issues, including their prevalence and how they impact the workplace. Participants will also learn about why people don't seek help, how this is changing, and simple approaches to encourage employees to seek the help that they need.
Learn about mental health disorders with an emphasis on common disorders
Gain awareness of factors that contribute to mental health disorders
Understand how mental health issues impact the workplace and how you can recognize when this is occurring
Understand why people who are suffering generally don't seek help, how you can make it easier for them to do so, and how this is changing with younger generations
Intended Audience: Private Sector / Public Sector
---
Licensed Psychotherapist
Private Practice
Lars Peterson, LISW, is a licensed psychotherapist in private practice. Lars specializes in working with individuals who are experiencing anxiety, stress, relationship issues, trauma symptoms and work/vocational issues. Lars also works with couples and families.
Lars serves as a trainer for Employee Family Resources (EFR). Training topics include mental health, change, diversity, team building and leadership and communication issues. Lars is an adjunct faculty member at the University of Iowa, Des Moines campus.
Lars serves as a consultant to family businesses on ownership and management transition issues, leadership, conflict resolution, family harmony and effective communication.
Lars' background also includes serving as the COO of Transition Point Business Advisors, a Vice-President of two for profit companies, serving as the Associate State Director of the Iowa Small Business Development Centers at Iowa State University, and owning and operating a psychotherapy and consulting firm.
Lars holds B.S. and M.S.W. degrees from the University of Iowa.
Enabling Managers for Coaching in a Hybrid Work Environment
Stephanie Smith
Intended Audience: Private Sector/Public Sector
MORE INFO
Establishing great coaching practices in the workplace has always been a challenge. Yet we know, without coaching, employees struggle to be successful. They need direction and support, whether working remotely or in the office. Set your managers up to coach in this hybrid workplace. In this session you will learn a coaching model and practices to strengthen and adapt your managers' mindset and skillset.
Attendees will be able to
Utilize a 5-part model to help managers prepare for and hold a coaching conversation whether in person or remote
Encourage best practices associated with each part of the coaching model
Recognize and avoid coaching pitfalls
Intended Audience: Private Sector / Public Sector
---
Training Consultant
ATW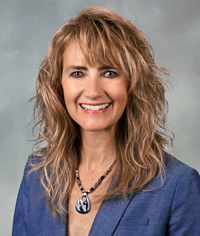 Stephanie Smith is a training professional with over 20 years of training and leadership development experience. She came to ATW from the banking industry where she specialized in both virtual learning and classroom facilitation.
She is skilled in designing and developing management programs that upskill and reskill leaders at all levels. Stephanie is versed in adult learning styles which increases learner engagement and enhances overall comprehension. Stephanie's ability to work in a fast-paced, agile environment and commitment to building strong partner relationships has proven to lead teams and organizations to success.
Stephanie has a Bachelor of Science Degree from the University of Nebraska Lincoln, College of Business, majoring in Marketing. She enjoys volunteering in the local community and spending time with her family.
LUNCH BREAK: 11:30 AM – 12:30 PM : NETWORK WITH VENDORS AFTER LUNCH
Session 3: 12:45 PM – 1:45 PM
Global Mobility and Immigration Compliance Trends for HR and Legal Corporate Leaders
Danielle Atchison & Leyla McMullen
Intended Audience: Private Sector/Public Sector
MORE INFO
In this presentation, we will walk through the top labor and employment law immigration issues we are seeing in the current immigration climate. This presentation will examine the latest coming from the White House on proclamations and executive orders affecting U.S. immigration. We will discuss the status of consulates, ICE worksite enforcement, work visas, and DOJ enforcement against employers. The goal of the presentation is to bring to light the latest updates and potential future changes in the U.S. immigration system.
Learning Objectives:
Big 3 trends in global mobility & immigration compliance
Policies of the new administration
Business goals, strategic thinking, threats, and opportunities
Checklists and Takeaways
Intended Audience: Private Sector / Public Sector
---
Danielle Atchison
Business Immigration Attorney
Corporate Immigration Compliance Institute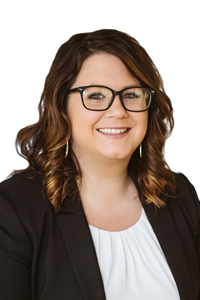 Danielle practices in corporate immigration law. She assists employers with immigration compliance plans, policies and procedures, I-9 audits, E-Verify compliance, and immigration related defense from ICE worksite enforcement investigations. Danielle assists the firm's clients with visas for international personnel, investors, and executives, including E-1, E-2, L-1, H-1B, P, O visas, and employment-based green cards.
---
Leyla McMullen
Business Immigration Attorney
Mdivani Corporate Immigration Law Firm

Leyla is a member of Hispanic Bar Association, Leyla practices business immigration law and holds a certificate in Diversity & Inclusion from Cornell University. She brings her unique perspective as a first-generation immigrant herself, in addition to years of experience assisting employers with onboarding and retaining diverse international personnel.
2022 MegaTrends: 3 Global Trends Impacting Your Organization
Karina Monesson
Intended Audience: Private Sector/Public Sector
MORE INFO
Each year, UKG identifies the most significant workforce trends and provides industry-leading research and insights to help organizations proactively implement strategic, meaningful change. As today's business leaders continue to adjust to regulations, innovations, and dramatically altered employee expectations sparked by the pandemic, it's clear that forward-facing initiatives and strategic solution investments are foundational to harnessing workforce potential and navigating an increasingly complex talent landscape.
In this session you will:
Explore how geopolitical, economic, compliance, innovation, and people science macro forces are affecting global markets and organizations
Discover how to leverage non-traditional candidate sourcing and in-house training/reskilling to combat talent shortages and workplace inequity
Learn to integrate physical, mental, and financial health into work design, capitalizing on employee agency and enhancing internal collaboration and innovation
Intended Audience: Public Sector
---
Sr. Manager
HCM Research & Advisory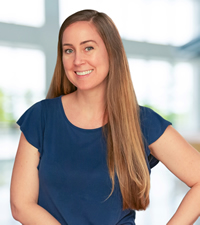 As Sr. Manager of HCM Research & Advisory, Karina Monesson leads UKG's thought leadership research strategy and partners closely with business leaders to help them maximize the value of their technology investments. A former journalist and market researcher, Karina speaks regularly with conference and customer audiences about HCM trends and best practices and her work has been featured in Forbes, SHRM, HR Dive, HR Executive, HR Daily Advisor, and Human Resources Today. She serves on the Research Board for the Equity at Work Council and the Board of Directors for Conquer Addiction, and she is passionate about leveraging research, data, and technology to improve peoples' lives and drive systemic change.
Power, Privilege, Leadership & More
Daniel Zinnel
Intended Audience: Private Sector/Public Sector
MORE INFO
In this session, participants will reflect on their own experiences and identities as a starting point. Participants will then learn about best practices and tools related to diversity, equity, and inclusion in the workplace and how to guide your organization to identify and leverage their privilege and power for good. This session will assist you with developing an integrated diversity strategy and implementing it throughout your organization. We will review the "why", discuss the ROI of a strong DEI program and how it will ultimately affect your organizations bottom line.
Learning Objective #1: Examine experiences and identities that have shaped your worldview.
Learning Objective #2: Understand privilege.
Learning Objective #3: Learn best practices on how to use privilege and power for good.
Learning Objective #4: Plan for the future on how to use privilege and power.
Learning Objective #5: Strategically examine, develop, or revise your DEI plans to incorporate throughout your organization and review ways to move DEI to positively affect not only your workforce but also your organizations balance sheet.
Intended Audience: Private Sector / Public Sector
---
CEO
Proteus, Inc.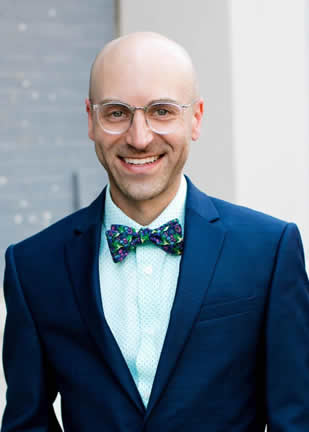 Dr. Daniel Zinnel is a facilitator, speaker, and learner. Authenticity, intentionality, humility, compassion, and joy are his leadership values. In 2020, he launched Growth and Joy, LLC to help individuals, businesses, and organizations develop proactive, practical, and purposeful leaders. He has trained and spoken to over twenty thousand individuals on a variety of topics including leadership, power and privilege, LGBTQ inclusion, and building your personal brand. Daniel was previously on faculty as an adjunct at Des Moines University and Iowa Central Community College. He developed One Iowa's LGBTQ Leadership Institute, was part of a team that created the 4Equity Tool, and has previously served on the curriculum committee of the Greater Des Moines Leadership Institute. Zinnel has over 10 years of nonprofit administration and leadership including currently serving as the CEO of Proteus, Inc. and previously as the Executive Director of One Iowa. Daniel serves as Tri-Chair of the Social Capital within Capital Crossroads, Vice Chair of the John Stoddard Cancer Center, and is on a variety of other community boards and advisory councils.
Redefining Your Company Culture in the New Normal
Ronee Andersen
Intended Audience: Private Sector/Public Sector
MORE INFO
Emerging from the pandemic, companies are focusing on their need to re-evaluate and redesign their company culture.   To be an employer of choice, especially for those industries experiencing a labor shortage, it's time to evaluate your culture.  With the new normal, you most likely need to make some strategic and tactic shifts to your culture.
Learning Objectives:
How to evaluate needed changes in your company Culture in the New Normal
Redesign company culture with Emotional Intelligence in mind. Consider how your attitude and mindset will play a part in delivering an effective new culture program.
Develop a plan that takes the employees on a journey.
Receive a simple model, that offers strategic and tactics, to help ensure your company culture initiatives are successful.
Intended Audience: Private Sector
---
Founder
Coaching and Consulting by Ronee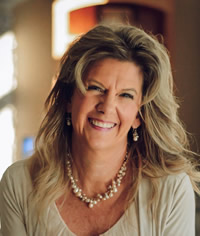 Ronee Andersen founded Coaching and Consulting by Ronee in May of 2019. Her business focuses on helping leaders and small business owners reach their full potential by leverating leadership, emotional intelligence, team building, diversity and company culture.
Prior to starting her own business, Ronee worked in is Human Resource for 20 years overseeing the HR function for 10 of those years. She has worked in companies from 50 to 6,000 employees. She has experience working in family-owned businesses, the private sector and publicly traded companies, as well as, in the public sector in city and county government. She has held positions as HR Officer, HR Director, and Senior HR Director. She has been a member of leadership and executive teams.
Ronee has held her Senior Professional in Human Resources (SPHR) certification since 2003. She has an MBA with an emphasis in Human Resources. She is a certified coach through Coach Training Alliance. Ronee, also, has an Advance Certificate in Strategic HR from Cornell University and a Certificate in Organizational Analyis from Stanford University.
Have Reasonable Accommodations and FMLA Leave Changed as a Result of COVID? New Working Arrangements and Future Tricky Issues
Tom Cunningham
MORE INFO
The lessons of COVID are far from over when it comes to addressing an employee's accommodation and  leave requests. Simply stated, the nature of the work environment is changing perhaps faster than the law. The increased use of videoconferencing and technology for remote working, coupled with employees' general desire for, and employers' amenability to,  more flexible remote work arrangements, may have lasting impact on future accommodations issues and FMLA leave. In this session, you will learn:
How the growing frequency of remote working arrangements may impact the ADA reasonable accommodation process for employers, and how those issues may be addressed.
Whether remote / flex working arrangements impact job descriptions and  essential functions
How remote working arrangements may impact the frequency of intermittent FMLA leave
Strategies for designing and modifying ADA, FMLA and remote work and flex policies
Intended Audience: Private Sector
---
Attorney/Shareholder
Nyemaster Goode, P.C.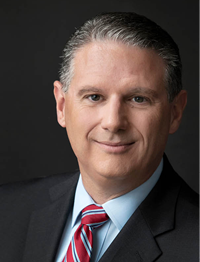 Tom Cunningham understood the important role of lawyers from an early age by watching and learning from family. His grandfather was a civil defense lawyer for 45 years, and a great-uncle served as a law school dean and counsel at a war crimes tribunal. Their success and passion in helping clients inspired Tom to pursue his own legal career.
Tom practices exclusively in labor and employment law, where he provides counseling on employment issues and tries employment cases. Tom was attracted to this area because workplace issues and the employment relationship are central to people's lives. "A reliable, skilled workforce is critical to a company's success. Helping employers address issues and solve problems concerning their most important asset—their employees—is what I do. It's important work," he observes.
Tom characterizes the scope of his practice as "across the board." The matters are as varied as discrimination and wrongful termination litigation, advising employers on employment policies and personnel issues, helping management address union campaigns, representing management in labor arbitrations, NLRB proceedings, OSHA enforcement proceedings, affirmative action compliance, noncompetition actions, and wage-hour disputes.
Tom's intelligent, tenacious, and strategic approach and record of success have proved invaluable to his clients. "Employers look to their labor counsel not only for legal answers and effective courtroom defense, but also proactive guidance and strategic planning—all of which is the 'value added' I bring to my clients," Tom says.
At the same time, Tom's philosophy is that being prepared, unafraid, and experienced at trial are necessary to obtain favorable results for clients named as defendants in employment lawsuits. "I help management determine when litigation is their best option—and then execute that decision to achieve the best result. The objective always is that the company achieves its goals and prospers."
Be a Trailblazer: Rethink Your Employee Engagement Stategy
Nataliya Boychenko Stone & Ali Payne
Intended Audience: Private Sector/Public Sector
MORE INFO
Use new concepts to drive employee engagement by using wellbeing as a catalyst for empowering and retaining talent. Wellbeing encompasses all the things that are important to each of us and how we experience our lives. The fact is, the whole employee comes to work, and when your employees are thriving, your organization directly benefits.
The future of great workplaces lies in helping employees fuse their personal and professional lives in ways that position them to deliver their best work. Employees are looking to employers to provide resources in all aspects of their lives, creating a big opportunity for employers to increase engagement, culture, and loyalty.
Learning Objectives:
Attendees will gain insights and ideas into ways they can approach employee attraction, retention, and engagement issues within their organization.
Attendees will gain an understanding of the dimensions of wellbeing, and how the tools and resources they offer their employees fit within those wellbeing dimensions.
Attendees will gain insights into post COVID employee benefit trends and how organizations are rethinking engagement strategies in a post COVID environment.
Attendees will gain insights into how to best utilize wellbeing resources to enhance employee engagement.
 Intended Audience: Private Sector / Public Sector
---
Nataliya Boychenko Stone
Employee Benefits Consultant, MBA, CEBS
Holmes Murphy & Associates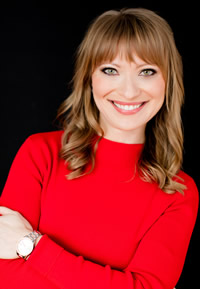 As a key player of Holmes Murphy & Associates, Nataliya is dedicated to providing creative solutions and tools her clients need to design their employee benefit programs. A native of Ukraine and fluent in three languages, she has the skills necessary to communicate and implement employer sponsored benefits and initiatives to diverse organizations. Nataliya specializes in healthcare data analysis, health care reform and legal compliance, cutting edge wellness programs as well as a full suite of employer sponsored benefit programs. Nataliya is also a Holmes Murphy shareholder.
Nataliya joined the Employee Benefits Division of Holmes Murphy in 2006. Prior to joining Holmes Murphy, she worked for Wells Fargo in Consumer and Business account management where she held a variety of advisory capacities involving life and health, investments and business financial services.
Nataliya is a frequent speaker on Health Care topics at local, regional and national industry events. She also enjoys teaching employee benefits to the graduate students at Drake University as an Adjunct Professor. Nataliya earned her bachelor's degree in Finance and her master's in Business Administration at Drake University. In addition, Nataliya holds her Certified Employee Benefit Specialist (CEBS), Group Benefit Associate (GBA), and Retirement Plan Associate (RPA) designations.
Nataliya is an active member of Greater Des Moines community, currently serving as the Finance Chair on the Board of Directors for The Employee and Family Resources and a mentor for some of the most progressive global insurance startup companies through the Global Insurance Accelerator. In 2020 Nataliya was honored as the 2020 Emerging Woman of Influence by Business Record and The Federal Home Loan Bank of Des Moines. In 2017 Nataliya was one of 15 executives who graduated from the Executive Education Center at Drake University's Leading Others program. In 2016, Nataliya received a Community Vision Award from the Greater Des Moines Leadership Institute and in 2012, she was honored as one of the Des Moines Business Record's Forty under 40 for her professional achievements and community involvement.
---

Ali Payne
President
Organizational Engagement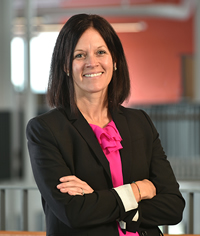 As the President for ethOs, Ali Payne leads a team of engagement and wellbeing experts who work with clients to not only develop a strategy to drive employee engagement, but also to help them focus on the right employee experience and resources for all of the demographics in their workplace.
Ali has a wealth of knowledge and expertise in the organizational wellbeing, culture, and employee experience industry. Prior to joining Holmes Murphy, Ali spent 15 years with Gallagher Benefit Services as Divisional Vice President, Practice Leader, Wellbeing and Engagement building a team of wellbeing and engagement professionals. Through this experience, she understands first-hand the value and importance of integrating organizational goals with strategies to engage talent. She helps her clients improve their employee retention and productivity through successful strategy development, implementation, and execution.
Ali is also an organizational engagement/culture expert and an award-winning thought leader. Recognized for her work in the industry, Ali was named the Employee Benefit Adviser's Wellness Adviser of the Year in 2018.
Ali received her undergraduate degree in Exercise Physiology from The University of Iowa and her Master of Science degree in Health Promotion and Human Resource Management from Nebraska Methodist College. She also holds a certificate in Leadership from Harvard Business School.
Outside of work, Ali enjoys spending time with her husband Charlie, daughter Olive, and twin sons Fritz and Otto.
FLSA, FMLA: Essential Workers, Essential Protections
Melissa Wright
Intended Audience: Private Sector/ Public Sector
MORE INFO
Wage and Hour Division enforces federal labor laws such as the FLSA and FMLA. Throughout the pandemic, employers have altered pay and work practices to keep up with changing laws and employment patterns. Violations have arisen from these altered pay practices while existing laws find new applications during the pandemic.
Learning Objective #1 Wage and Hour Division: Labor Laws Enforced, Investigative Process, & Enforcement Practices
Learning Objective #2 FLSA: Major Provisions, Common Violations, Pandemic Effect
Learning Objective #3 FMLA: Common Questions due to COVID-19 Answered
Learning Objective #4 FLSA Nursing Mothers: Provisions and Pandemic Effect
​
Intended Audience: Private Sector / Public Sector
---
Community Outreach & Resource Planning Specialist
Des Moines District of the US Department of Labor's Wage and Hour Division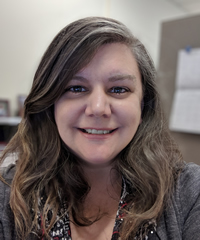 MELISSA WRIGHT is the Community Outreach & Resource Planning Specialist for the Des Moines District of the US Department of Labor's Wage and Hour Division. She is responsible for all educational outreach and strategic enforcement planning for the district, which encompasses all of Iowa and Nebraska. Melissa has 14 years of federal service. She was a Wage and Hour Investigator prior to this position and conducted many complex investigations related to the Fair Labor Standards Act, Family Medical Leave Act, Davis-Bacon Act, Service Contract Act, and more. Melissa graduated from Drake University and earned both her Bachelor's and Master's Degrees in Public Administration.
Decision Fatigue…What Now?
Jason Haglund & Renee Schulte
Intended Audience: Private Sector
MORE INFO
Stress can be helpful however, long term stress, feelings of hopelessness and being overwhelmed can lead to significant decreases in functioning, depression, and anxiety.   The disruption throughout 2020 provides a backdrop to discuss how we might find ourselves a little bit more overwhelmed with day-to-day decisions ultimately impacting productivity and contributing to burnout.
Learning Objectives:
Recognize the impact of decision fatigue
Discuss how the pandemic impacted employees and how the expectation of an emotionally healthy workplace has taken on new meaning
Participants will be coached on strategies to prevent burnout and promote emotional wellbeing
Assess your ability to promote and implement meaningful mental health literacy strategy
Intended Audience: Private Sector / Public Sector
---
Jason Haglund
Ag Rural Mental Health & Addiction Specialty Coordinator
COVID Recovery Iowa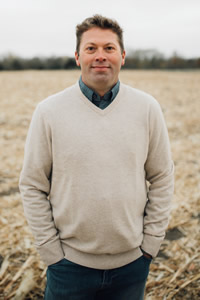 As owner of Haglund Consulting LLC., Haglund provides behavioral health subject matter expertise and executive coaching based in Story City. Understanding the uniqueness of rural Iowa, Haglund strays beyond his professional experiences and draws upon the lessons he has learned from his own multigenerational family farm. As co-owner of Boone County based Hickory Grove Family Farm, Haglund is the 5th generation to continue the family farming tradition. Keeping up with the constant evolving pace of science, technology, and management of uncertainty can be overwhelming. Haglund understands first hand juggling all of this is required to own and operate a technology informed, financially viable, sustainable family business. This unique perspective affords Haglund to lead engaging, relatable discussions on topics such as stress management, emotional wellness and burnout.
Haglund, an accomplished senior executive, delivers guidance, system design consultation, and educational trainings on suicide prevention, mental illness, addiction, behavioral health policy, crisis/disaster management, stigma, and stress. Haglund is leading a speciality team at the Iowa Department of Human Services implementing the FEMA crisis counseling program disaster response to the Pandemic and Derecho of 2020. This project draws upon in-depth expertise of the state behavioral healthcare system, mental health literacy, change management, and his deep agricultural roots.
---

Renee Schulte
Workforce Specialty Coordinator
COVID Recovery Iowa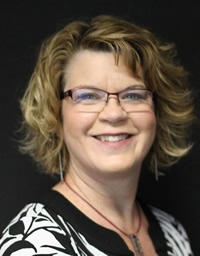 Renee Schulte has over 20 years of leadership experience in the mental health field at the national, state, and provider levels. Her work in the public and private sectors has given her a unique understanding of the complexities in this area. Renee is nationally recognized for her expertise in behavioral health policy, system design, policy and financial analysis, and strategic consulting. As a licensed mental health therapist, Renee has worked in many levels of care including psychiatric hospital, child welfare, and therapeutic foster care. As a legislator, she spearheaded the passage of mental health redesign in Iowa. She began Schulte Consulting, LLC in 2012. As a consultant she has worked with multiple states creating strategic plans, legislation and regulations. She has also used her expertise and unique background in government relations and consulting for both non-profit and for-profit providers of healthcare services. She is presently working as the Specialty Coordinator for Workforce: Essential/Non-Essential, and unemployed for Covid Recovery Iowa. She and her husband, Brent reside in Urbandale, Iowa.
Leadership Ladder
Scott Burgmeyer & Tammy Rogers
MORE INFO
We often wonder how we get from here to there in leadership. Why some leaders thrive, and others struggle. Join us to discover the Leadership Ladder – a model designed to provide guidance and clarity to:
grow people for improved performance
set expectations and boundaries
determine when and how to involve people in decision-making
identify where you need ruthless discernment
level-up your responsibilities and your staff responsibilities through delegation
have difficult conversations and be a truthteller
increase organizational capacity
Outcomes:
Discover the Leadership Ladder
Identify areas you can leverage the Leadership Ladder
Understand the impact of using the Leadership Ladder
Intended Audience: Private Sector / Public Sector
---
Scott Burgmeyer
Founder & CEO
Creative Solutions Group
Scott is a Leadership, Excellence, Lean, Six Sigma & Baldrige Guru, is the founder & CEO of Creative Solutions Group. For over 30 years, Scott has worked and consulted in manufacturing, technology, education, finance and health care industries. Scott has held Quality Manager, CI Manager, Human Resources & Talent Director, SVP Quality & Improvement, and Chief Improvement Officer titles.
As a Master Black Belt and creator of The DMAIC Way®, Scott's goal is for everyone to Make it Better! Make it Stick!
---
Tammy Rogers
Certified Coach
Private Practice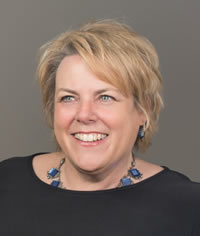 Tammy Rogers is best known for helping leaders experience "Aha" moments in order to develop new ways of thinking, new attitudes and new behaviors that transfer to the real world.
Tammy is a certified coach. She's been instrumental in nine business start-ups. She's held Vice President titles in both Human Resources and Operations – and has had the opportunity to lead more than 200 employees in remote offices from Boston to Los Angeles and Minneapolis to Atlanta.
Tammy has written more than 50 internationally distributed training programs. She has worked with best-selling authors like James Autry and Bob Nelson. And she has partnered with hundreds of companies – both large and small – to help them improve results through the building of people, processes and procedures.
How Does Your Organization Compare? Exploring Iowa's Trends in Talent Development
Todd McDonald
Intended Audience: Private Sector
MORE INFO
Join us to explore the results of the 15th Annual Iowa Trends in Talent Development Survey.  Released by ATW Training Solutions in September, we will share report findings and explore how those results relate to your talent development efforts.  Take this opportunity to fine tune your 2022 planning!
Expect to
Compare Iowa's talent development investment (time and money) to national figures
Explore the top 5 identified training focus areas and trends in training delivery methods
Recognize significant challenges to implementing talent development strategies
Plan for ROI of your talent development efforts
Intended Audience: Private Sector / Public Sector
---
Vice President
PHR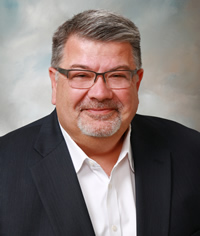 Todd McDonald has been a community and business leader for over 30 years. From 1989-1998 McDonald served as Vice-President of Research, Marketing and Sales for American Media, Inc., ultimately becoming Executive Vice President from 1995-1998. In 1998, McDonald founded his own training and development firm, ATW Training Solutions, Inc. ATW provides tailored training solutions to clients on a local, national and international basis. Todd is also owner of New Horizons Computer Learning Center of Des Moines.
Thought of as being results-oriented, some of McDonald's other accomplishments include:
 Developing and delivering training programs and speeches to audiences throughout the world on topics such as teamwork, customer service, change management, communication, time utilization, and leadership.
Assisting organizations in development of strategic initiatives and plans in industries such as banking, finance, manufacturing, insurance, hospitality and education.
Authoring two books: one on communication between managers and their employees, "I Wish You Would Just…" and the other on time management, "How to Find 100 Extra Minutes a Day."
Assisting in the development of the training and development profession through volunteering on ATD committees on a local and national basis. He has been a National Advisor for Chapters for ATD, served on two International Conference planning committees and was named Volunteer of Year on a national level.
Currently McDonald serves on the Board of Directors for the Iowa Association of Business and Industry, Iowa Entrepreneurs Association, Waukee Betterment Foundation and Urbandale Chamber of Commerce. He is also on the Advisory Committee of the Ken Blanchard Companies.
The Iowa Workforce Skirmishes
Ronald Cox
Intended Audience: Private Sector
MORE INFO
This presentation looks at the last 100 years of workforce in Iowa, compared to Florida and Minnesota. Differences in approaches to economic growth are highlighted. Labor Force participation rates are discussed to highlight why Iowa has the workforce issues we have. We then look at a new approach to understanding where potential workers reside, what root issues need to be addressed to pull these workers into the workforce, and then next steps for your company or community to pursue are covered.
Learning Objectives:
Understand the historical perspectives of the Iowa workforce shortages
Understand the 5 categories of workers that are to be pursued, and 27 types of workers
Understand the relationships between workers, root causes, and programming to overcome issues
Understand the workforce potential by Iowa county
Intended Audience: Private Sector
---
CIRAS Director
Iowa State University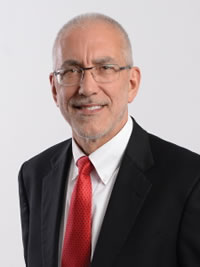 Education
PhD, Aerospace Engineering, Iowa State University, 1989
MS, Aerospace Engineering, University of Texas/Arlington, 1983
BS, Aerospace Engineering, Iowa State University, 1979
Experience
Ron's industrial experience includes work in the aerospace industry on transonic aircraft wing design and wind tunnel testing. He was vice president of engineering for a manufacturer of cooling towers prior to joining CIRAS. There he led engineering design, testing, and manufacturing activities and directed the plant productivity and quality assurance programs. Ron also taught and conducted research while on the Aerospace and Mechanical Engineering faculty at the University of Oklahoma. His research work focused on numerical modeling and hypersonic vehicle design. Ron was a CIRAS field agent in the Mason City area for four years before assuming his current position as director of CIRAS in 2001.
Serving CIRAS from 1997.
Building Team Culture Post-Covid. Creating Memorable Department Experience
Lisa Even
Intended Audience: Private Sector/ Public Sector
MORE INFO
More than ever before, it is challenging to build and sustain a positive culture within the workplace (virtual or in-person).
During this session, you will discover ways to build an organizational culture in the post-covid world and how to create worthwhile department experiences for your team. You will develop culture statements, evaluate your current experiences, and gain tips and tricks on how to improve engagement and identify. Let's harness those daily culture building moments.
Learning Objectives:
Discuss the leader role in culture build and how to create worthwhile department experiences. Exercise: Michelin Stars
Develop culture statements that highlight attitudes, beliefs, and norms. Exercise: Gallery walk (virtual or in-person), group share
Identify three to five culture builder moments for meetings (1×1, daily huddles or rounding, staff meeting). Exercise: Reflection, group / partner share
What you can expect:
Leadership doesn't happen tomorrow at noon, it happens today…in every moment, situation, and scenario. I invite you to be part of an energetic, yet practical session that is scenario-based. Let's take your real-life situations and brainstorm new ways to build your team environment (your department eco-system).
Intended Audience: Private Sector / Public Sector
---
Leadership Professional​
Even Connection Leadership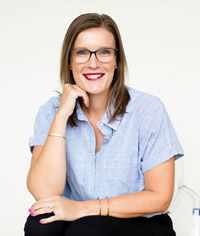 Lisa Even is a leadership professional, who delivers high-energy keynote presentations and workshops, that challenge leaders to think beyond their backyard and believe that they happen to their teams, and not the other way around. Lisa is on a mission to connect with 1 million people and create good ripple effect in the world. Audience's love working with Lisa, often describing her as the energizer bunny for their events.
Trained in Public Relations and Public Administration, she has a unique background in operational leadership, project management, marketing, and business development. She has led large multi-disciplinary project teams as well as managed close to one hundred people. Through business workshops, rapid fire coaching, and speaking, she partners with leaders and teams to relate, create, and innovate through connection, culture, and productivity.