Conference Schedule: Wednesday, October 19th, 2022
KEYNOTE: Navigating Burn-Out, Stress and Anxiety
Ramona Rink
MORE INFO
In this seminar, Ramona Wink will share with audience members the tools and techniques that she teaches her clients from her therapist's chair. She will also share client stories (with details changed to protect her clients), normalizing mental health and reducing the stigma that surrounds mental health. Ramona is quick to engage with her audience and the reviews of her speaking are very favorable.
Learning objectives:
Assess current level of burnout by using the Oldenburg Burnout Inventory.
Learn and demonstrate skills rooted in Mindfulness, Cognitive Behavior Therapy and Positive Psychology.
Learn and demonstrated nine do's and don'ts when someone else opens up about their mental health.
Identify 10 self-care strategies.
Create a self-care action plan.
Intended Audience: Private Sector / Public Sector
---
Ramona Wink
Licensed Mental Health Therapist and Motivational Public Speaker
515 Therapy and Consulting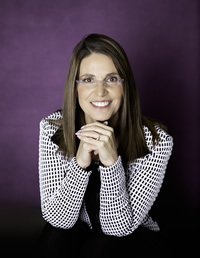 Ramona Wink is a licensed mental health counselor and motivational public speaker with 515 Therapy and Consulting in West Des Moines.
As a therapist, Ramona sees individuals and couples. She combines her innate ability to connect with people in an authentic manner with her educational training and her own life experience to support her clients as they navigate the journey of life. https://www.515therapy.com/ramonawink
Ramona is passionate about her motivational speaking role because it allows her to make a positive impact on even more people. Ramona's superpower is to share the stories that she hears in her therapist's chair, with details changed to protect her clients' confidentiality, normalizing the fact that mental health issues are real! Her messages are packed with tools and techniques that audience members can learn to achieve and maintain mental wellness. https://www.515therapy.com/speaking
Appointed by Governor Kim Reynolds, Ramona serves on the Iowa Board of Behavioral Sciences.
Managing the Power of Positive Stress
Barb Ranck
MORE INFO
Moving beyond the global pandemic and into our "new normal," it's more important than ever to manage our personal energy, organizational expectations, and stress levels. One thing to realize is that not all stress is bad. In this program we'll explore: 1) The relationship between Stress, Energy, and Resilience, 2) The Energy Spectrum, 3) Best Practices for Building Resilience, and 4) How to Bring these "new norms" back to your Teams and Organizational Leaders.
Learning Objectives:
Exploring the relationship between Stress, Energy, & Resilience
Introducing the Energy Spectrum
Best Practices for Building Resilience
How to Bring these "new norms" Back to your Teams and Organizational Leaders.
Intended Audience: Private Sector / Public Sector
---
Barb Ranck
Owner
Courageously Imperfect Coaching & Development, LLC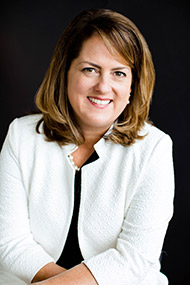 Barb holds a teaching degree in Secondary English Education, though her career path ultimately led her into the corporate workplace, where she has over 25 years' experience facilitating professional development topics, including today's topic. As a certified life coach, Barb also loves helping people understand what motivates them, what drains them, and how to best manage their energy to get the outcomes they want most, at life and at work.
Education:
• B.A – Secondary Education – University of Northern Iowa
• Masters – Adult Learning & Human Performance – Drake University
Certifications:
• Associate Certified Coach (ACC) through the International Coaching Federation (ICF)
• Certified Enneagram Coach through Your Enneagram Coach, LLC
• Certified Facilitator, Data Dimensions International (DDI) Leadership Training
Attraction, Retention, DEI Goals, and Compensation: They Are Related!
Dan Kopp
MORE INFO
Yes, it's true: attraction, retention, DEI goals, and compensation systems are related. In this session, you will learn attraction and retention strategies that will help you find people who fit your organization.  These strategies will also help you reach your organizational diversity, inclusion, and equity (DEI) goals.   Additionally, it is one thing to talk about DEI, but it is something totally different to create and implement processes that support DEI.  You will be taught how to create compensation systems that are transparent and objective, thus ensuring there are equitable compensation practices in your organization. Spoiler alert: two paradigm shifts will have to occur!
Learning Objectives:
Learn attraction strategies.
Learn retention strategies.
Learn how to make DEI a part of your organizational culture from the top down.
Learn strategies to help you meet your Diversity, Equity, and Inclusion Goals.
Learn how innovative compensation systems can be integral in attracting and retaining great people and how they can help you reach your DEI goals.
Intended Audience: Private Sector / Public Sector
---
Dan Kopp
Co-Founder
Dinamico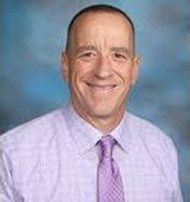 Dan is originally from Platteville, WI.  After high school, he entered the United States Army as a military police officer serving in Frankfurt, Germany, The Republic of Panamá, and Fort Devens, MA.  Dan served in various leadership roles in the military prior to transitioning into public education where he taught and ultimately held several executive roles.
Dan practices situational leadership while focusing on those he serves.  In 2019, Dan along with two partners started Dinamico, Inc., and works as a compensation expert helping employers make connections with their employees via their compensation systems which saves time and money and helps them attract and retain great people.
In 2022 Dan followed his passion and started Leading Like a Buffalo, Inc., and continues to coach and mentor leaders across the country.
Team Engagement Tools to Immediately Get Results
Denise Forney
MORE INFO
Team effectiveness is a critical area that can make or break a company's success. Through proper diagnosis and planning, in this session leaders will create a framework for identifying:
Goals: what the team wants to achieve
Roles: what needs to be done and who will do it
Procedures: how the team collaborates and communicates
Interpersonal Relationships and Conflict Management: how team members interact at a personal level.
Come join us for this highly interactive session that will allow you to work with practical tools to help your team get results
Learning Objectives:
To help leaders participating in the session identify and understand their team's priorities, challenges, strengths, and opportunities
To introduce a team effectiveness model that will help address obstacles getting in the way of success and start getting results
To create an action plan and roadmap for their team to apply with immediacy
Intended Audience: Private Sector / Public Sector
---
Denise Forney
Talent Management and Leadership Development Director
Elevance Health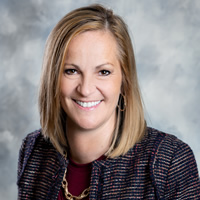 Denise Forney is a Talent Management and Leadership Development Director with over 28 years of progressive management and training expertise. She has led training and engagement efforts throughout the central Iowa region, developing and facilitating courses for both domestic and international audiences. She has presented at the Iowa Employment Conference for the past nine years because to be honest, this is the BEST professional development conference leaders can attend to network and grow their skills.
Denise holds an MS.Ed. degree in Training & Development from Drake University and is a certified Clifton Strengths coach and facilitator. In addition to her presentation talents, Denise is an accomplished guitarist and singer, performing regularly in our community at events with her family. She and her husband John reside in West Des Moines and have three beautiful children: Rachel, Kaitlyn and Jacob.
Uncovering Internal Barriers to Change: Powerful Tools to Examine Behavior and Challenge Assumptions
Dr. Teresa Peterson
MORE INFO
We all have goals personally or professionally that we want to accomplish or make movement on as individuals, leaders, teams, and organizationally. Even when we care about the goal and are passionate about changing behavior, research shows that most of us will not make changes even when the situation is urgent, important, and we have clarity on what to do next. While there are factors that can impact the ability to change things like time, skill, and energy, the bigger challenge is that we can have one foot on the gas and the other foot on the brake and not realize it.
Before we can make a list of our "how to" all the things we need to do differently, we need to understand our "why do". Why do we do what we do that gets in the way? What would be possible if you were able to uncover and understand the ways you stall your own progress to your goals? As a leader think about your employees, what stalls their progress?
Leveraging her experience with learning and development, along with the insightful research from the work of Robert Kegan and Lisa Lahey (Immunity to Change), Dr. Teresa Peterson will guide you through a transformative experience to help you discover and understand the assumptions keeping your foot on the brake.
Learning Objectives
Examine the differences between technical problems and adaptive challenges.
Define competing commitments and apply to your workplace and your workforce.
Introduce the Immunity to Change tool through practice.
Explore both individual and team applications of the Immunity to Change model
Intended Audience: Private Sector / Public Sector
---
Dr. Teresa Peterson
Director of Learning and Development
Sarah Noll Wilson, Inc.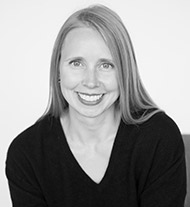 Dr. Teresa Peterson is the Director of Learning and Development for Sarah Noll Wilson, Inc. Teresa is passionate about applying best practices for learning to make development experiences meaningful, engaging, and accessible for all types of learners. In her role, Teresa co-creates powerful learning content and guides deep research. Teresa holds a Doctorate in Education from the University of Northern Iowa and brings over twenty years of experience teaching, facilitating, and leading. She is trained in Immunity to Change Coaching and Certified in Appreciative Inquiry.  Clients love Teresa's grounded energy, depth of thought, and ability to listen deeply.
Building Powerful Teams by Freeing the Elephants in the Room
Sarah Noll Wilson
MORE INFO
The strongest teams are those that have an elevated level of psychological safety and are highly adaptive. When teams are psychologically safe and adaptive, team members can be their whole authentic selves, they can ask questions, take risks, be able to fail, and disagree. There is a commitment to constant exploring, experimentation, and evolving on an individual level and as a team. Great teams do not happen by chance – they are built by choice. But what if people aren't able or don't know how to engage in honest conversations that are candid, compassionate, and curious? What if your organizational culture doesn't allow people to feel safe to engage in honest conversation. Then the room fills with avoidance and elephants start to take up space. Now our teams are not only avoiding conflict, but connection as well. To overcome our avoidance of the problem, we need to understand how and why we are feeding the elephant. By taking a Curiosity First Approach, we increase ownership, have kind and candid conversations, and build more powerful partnerships at all levels of the organization.
Learning Objectives
Identify common avoidant behaviors and human factors that drive them
Examine when avoidance may be appropriate and necessary
Discover different "elephants" that can emerge
Explore and apply the Curiosity First Model of Coaching
Examine your current organizational culture to ensure that it allow and even encourages those tough conversations.
 Intended Audience: Private Sector / Public Sector
---
Sarah Noll Wilson
CEO
Sarah Noll Wilson, Inc.

Sarah Noll Wilson, Inc. is on a mission to help leaders build and rebuild teams. Our goal is to empower leaders to understand and honor the beautiful complexity of the humans they serve. We create a safe, honest environment, preparing people to deal with real-world conflict, have more meaningful conversations, and create purposeful relationships. Working with CEO's, HR leaders, and organizations that care deeply about their employees and understand the connection between employee development, employee satisfaction, and organizational success, Sarah Noll Wilson, Inc. specializes in transforming relationships from good to great.
Through her work as an Executive Coach, an in-demand Keynote Speaker, Researcher, Contributor to Harvard Business Review, and Bestselling Author of "Don't Feed the Elephants", Sarah Noll Wilson helps leaders close the gap between what they intend to do and the actual impact they make. She hosts the podcast "Conversations on Conversations", is certified in Co-Active Coaching, Conversational Intelligence, and is a frequent guest lecturer at universities. In addition to her work with organizations, Sarah is a passionate advocate for mental health.
With 15+ years in leadership development, Sarah earned a Master's Degree from Drake University in Leadership Development and a BA from the University of Northern Iowa in Theatre Performance and Theatre Education – no wonder clients love the energy she brings to their teams! When she isn't helping people build and rebuild relationships, she enjoys playing games with her husband Nick and cuddling with their fur baby, Sally.
Diversity, Equity, and Inclusion: The Lawyers'-Eye View
Breanna Young / Jo Ellen Whitney
MORE INFO
Attorneys Jo Ellen Whitney and Breanna Young, of Dentons Davis Brown PC, will lead an interactive discussion about steps employers can take to promote diversity, equity, and inclusion in the workplace. Participants will discuss ways to address issues that may arise, pulling from real-life examples, and ways they can be proactive in making their workplace safe welcoming for everyone.
Learning Objectives:
Attendees will learn about current issues in DEI.
Attendees will discuss common problems and formulate solutions regarding DEI matters.
Attendees will be introduced to new concepts in the intersection of DEI and the law.
Attendees will learn about likely legal changes impacting DEI matters.
Intended Audience: Private Sector / Public Sector
---
Breanna Young
Shareholder Attorney
Dentons Davis Brown
Breanna is a small-town Iowa native, a lover of dogs, and a drinker of strong coffee. Practicing for more than 15 years, she is a sought-after speaker for accountants, community organizations, financial advisors, and attorneys on estate-planning topics and diversity, equity, and inclusion issues. Individuals, families, farmers, and small businesses rely on Breanna's guidance to optimize their estate plans, develop succession plans, create businesses, and more. She is a compassionate LGBTQ+ advocate, helping clients protect their families with confirmatory adoptions, wills and trusts, powers of attorney, and other legal documents. Breanna also works with employers and healthcare entities, including hospitals and long-term
care facilities, as they draft inclusive policies and plans to provide a welcoming environment for all patients.
---
Jo Ellen Whitney
Shareholder
Dentons Davis Brown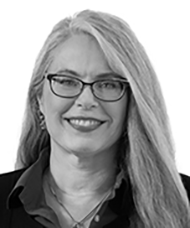 Jo Ellen is adept at managing the everyday chaos employers and human resource managers face. She is known for her approachable demeanor and practical approach to employment law. She shares her knowledge regularly – Jo is a prolific speaker and writer – simultaneously educating and entertaining audiences on the grey areas of employment law.
Her clients are employers, managers, physicians, hospital administrators, and HR professionals in the health, manufacturing, telecommunications, technology, agriculture, and finance industries as well as not-for-profit service organizations. She is described as "top notch" by clients she advises on a wide array of matters and issues relating to employment & labor law, health law, fair housing, privacy/data security compliance, and contract/policy issues relating to grant funding.
The Three Ts of Confidence for Leaders
Erik Dominguez
MORE INFO
BUILDING LASTING SELF-TRUST TO ACHIEVE YOUR DREAMS
Unexpected change is the new norm, and the pressure to navigate it falls on leaders. As a result, we've seen increased anxiety, burnout, turnover, and poor decision-making. Our leaders lack (and leak!) the confidence needed to keep up with the ever-changing workplace.
But what if we could train leaders to lead well and, in any situation, simply by improving confidence? What if we could learn the tools to build confidence that lasts and levels up our entire team?
In this live experience, Erik uses the Three T's of Confidence to equip new and seasoned leaders to help them build authentic confidence, navigate change, and find balance in an unbalanced world.
His high-energy delivery and science-backed content will have participants leaving more confident and better equipped to lead at new levels…immediately!
Learning Objectives:
Redefine confidence and identify the common barriers to self-assurance
Learn and apply the Three Ts for lasting confidence
Establish new mindsets that energizes teams and avoids burnout
Intended Audience: Private Sector / Public Sector
---
Erik Dominguez
Speaker, Trainer, Consultant
Speak Up Stories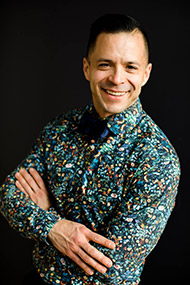 As an immigrant who grew up between two cultures and mixed messages, the familiarity I have with
speaking fears fueled me to learn and share the tools to overcome those obstacles. For nearly 25 years, my team-oriented speaking and teaching style has centered around shared experiences, a philosophy
that everyone has a unique story, and a belief that everyone can share their minds and hearts through
powerful presentations.
PROFESSIONAL CREDENTIALS
Bachelor of Arts in English Literature
Masters of Science in Curriculum Instruction and Assessment
National Speaking Association Member
Advanced Professional Speech Educator and Coach Accreditation
Certified in Mastering Pillars of Leadership, Emotional Intelligence, and Speaking and Facilitation
Certified Enneagram Facilitator and Coach
Rethinking IT…
Jason Haglund
MORE INFO
Disruption, uncertainty, and anxiety have increased our collective exhaustion. Has your emotional wellbeing taken a toll over the past 2 years? Across the Midwest levels of Anxiety and Depression have remained three times higher than pre-pandemic. This combined with chronic stress and prolonged overwhelm leads to burnout. Everyone, including your employees, have been impacted, now what do we do?
Join us to learn how you can reframe your own challenges into opportunities. Instead of loses we talk wins! You can do the same with family, employees, colleagues, co-workers and neighbors changing the conversation and opening the door to better hear and support each other, better understand trauma, and decrease the stigma of talking about emotional wellbeing openly.
Learning objectives:
1. Discuss how the pandemic and other disasters experienced over the past three
years emotionally impacted you and/or your colleagues/friends/family
2. Participants will be coached on strategies to reframe struggles, prevent burnout,
manage feeling overwhelmed/exhausted
3. Brainstorm your ability to promote meaningful conversation, challenging stigma
and advocating for policy change in your workplace or community
4. Create steps to introduce healthier policies in the workplace that enhances work
wellbeing
Intended Audience: Private Sector / Public Sector
---
Jason Haglund
Ag Rural Mental Health & Addiction Specialty Coordinator
COVID Recovery Iowa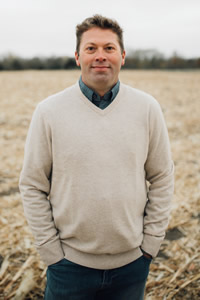 As owner of Haglund Consulting LLC., Haglund provides behavioral health subject matter expertise and executive coaching based in Story City. Understanding the uniqueness of rural Iowa, Haglund strays beyond his professional experiences and draws upon the lessons he has learned from his own multigenerational family farm. As co-owner of Boone County based Hickory Grove Family Farm, Haglund is the 5th generation to continue the family farming tradition. Keeping up with the constant evolving pace of science, technology, and management of uncertainty can be overwhelming. Haglund understands first hand juggling all of this is required to own and operate a technology informed, financially viable, sustainable family business. This unique perspective affords Haglund to lead engaging, relatable discussions on topics such as stress management, emotional wellness and burnout.
Haglund, an accomplished senior executive, delivers guidance, system design consultation, and educational trainings on suicide prevention, mental illness, addiction, behavioral health policy, crisis/disaster management, stigma, and stress. Haglund is leading a specialty team at the Iowa Department of Human Services implementing the FEMA crisis counseling program disaster response to the Pandemic and Derecho of 2020. This project draws upon in-depth expertise of the state behavioral healthcare system, mental health literacy, change management, and his deep agricultural roots.
Bringing your DEI effort to life: How to leverage existing structures to increase your impact
Gilmara Vila Nova-Mitchell / Kai Gillespie / Kelly Field
MORE INFO
In this interactive session you will hear how we have created intentional partnerships between DEI, internal learning, and community outreach to increase our impact. You will also learn practical strategies to elevate the DEI team's role and furthering your DEI effort. Participants can expect to have time to interact with one another, ask questions, and leave with easy to implement ideas.
Learning Objectives:
Being intentional about identifying internal DEI partners
Embedding DEI into community outreach/marketing
Embedding DEI into the organizational learning structure
Leveraging the DEI team to guide the work
Intended Audience: Private Sector
---
Gilmara Vila Nova-Mitchell
Director DEI
IMT Insurance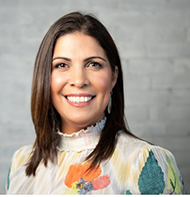 Gilmara Vila Nova-Mitchell is a Diversity, Equity, and Inclusion Consultant and IMT Insurance DEI Director. She is on a mission to put people first in the workplace and help others do the same. Born in Brazil, Gilmara's interest in DEI began when she immigrated to the United States. Her personal experiences as an immigrant, and a woman of color greatly impacted her perspective on inclusion. As she designed organizational systems that attended to all people, Gilmara learned firsthand that inclusive leadership was an essential component of any organization's success.
Through her signature style of heart, honesty, and thoughtful inquiry, Gilmara helps people create relationships and cultures that are inclusive, expansive, and deeply connected. She works with leaders to learn how to effectively respond to the opportunities and challenges presented by diverse workforces, unfamiliar markets, and rapid shifts in the competitive
landscape.
For almost two decades, Gilmara has helped organizations become more inclusive through her engaging DEI sessions, transformative executive coaching, and innovative systems redesign. In addition to working at IMT, Gilmara enjoys supporting leaders through her collaboration with the amazing team at Sarah Noll Wilson Inc., as well as through her own consulting firm, Inklude.
Gilmara holds a Bachelor of Multicultural Education from FUMEC University (Brazil) and a MSE in School Counseling from Drake University. She has doctoral studies in Organizational Development with a focus on trust in the workplace. She is also a proud mama to two incredible and strong daughters.
---
Kai Gillespie
Training & Development Coordinator
IMT Insurance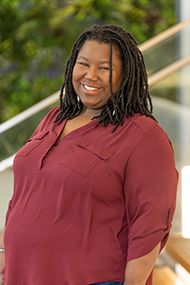 Kai Gillespie has been in Learning &a Development at IMT Insurance for the past 6 years. Prior to her work at IMT, she has also worked as a L&D generalist and instructional designer. Kai is originally from Washington, DC and found herself in Iowa after receiving a prestigious full- tuition scholarship to Grinnell College. Needless to say, the move was a culture shock. Kai later received her Master's of Science in Leadership Development from Drake University.
These days Kai focuses more on organizational development and culture. She is on a mission to make organizations people-focused. Kai likes to have long discussions on the state of work, organizations, people, and life. She is always up for a coffee date to discuss these topics and
more.
---
Kelly Field
IMT Insurance
Corporate Relations Specialist
kelly.field@imtins.com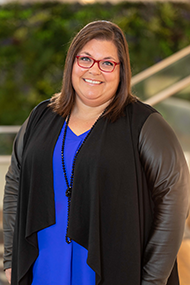 Kelly is a seasoned non-profit and marketing leader with a passion for community engagement. While at IMT Insurance, she has built a corporate relations program focused on meaningful community giving and impactful brand awareness. Prior to IMT, Kelly worked for non-profit organizations and in the marketing and advertising industry.
As a third-generation graduate of the University of Missouri School of Journalism, Kelly has an affinity for the Oxford comma and the smell of freshly printed magazines. Outside of work, she can be found with her nose in a book, baking delicious treats, or planning her next adventure. Kelly has the gift of gab and loves to connect with new people.
The Great Resignation: Step Up Your Leadership, Stop the Exodus
Monte Wyatt
MORE INFO
Millions of people are quitting their jobs.
Why?
The pandemic! Lazy, entitled, good-fer-nuthin' youngsters! Gen Z'ers! Millennials! Baby boomers…
…Wait a sec. Isn't that everyone?
The Great Resignation.
33 million US workers have said, "I'm done". It's an exodus.
But people are walking for a reason. And it's not what executives think, "Nobody wants to work anymore…" that's not a Great Resignation. That's the Great Excuse.
If you want to keep your employees, here are four things you can do:
1. Stop relying on perks. Game rooms will get people in the door. But people keep people there.
2. Take ownership. Building trust is not a practice, it's a result. Take ownership of your actions, words, and follow-through. Exemplify competence and commitment.
3. Start caring. A 50-dollar gift card for 50 hours of overtime is a slap in the face. Learn about your employees on a human level so you can appreciate them right.
4. Lead people, manage processes. Management is a role; leadership is a behavior. People want to be led. No one wants to be managed.
So don't be part of the Great Excuse. Be a great manager by creating competent and productive team members. And be a great leader with passion and focus that inspires others to do great things.
This is the way to an appreciated, valued, and excited workforce.
This is how we end the Great Resignation and start the Great Reignition.
Learning Objectives:
1. Blaming employees for quitting has become commonplace, completely missing the bigger picture of commonplace mismanagement. You will gain insight on how to increase organizational engagement.
2. Building trust with the workforce is the result of management exemplifying competence, commitment and communication. Gain new skills on gaining and keeping trust.
3. Caring about employees needs to stretch beyond gift cards and perks to real human appreciation to build a deeper emotional connection. Learn how to create an emotional connection between your team and your organization.
4. Management is just a role, but leadership is a behavior practiced through passion and focus that influences. We must be leaders and managers today. Learn how to easily be both.
Intended Audience: Private Sector / Public Sector
---
Monte Wyatt
Executive, Business and Leadership Coach
AddingZEROS Executive Development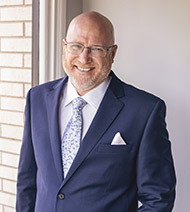 As one of the top coaches in organizational development field, Monte Wyatt brings over 25 years of remarkable leadership, business and personal development experience to executives and business owners.
Monte's brand promise is threefold – Advance a career. Transform a company. Achieve incredible results.
To fulfill these promises, Monte defines what he does in four words:
Awareness Helping you see things that you cannot see in yourself and your organization.
Education Bringing proven strategies in leadership and management, influencing up and down, hiring and training your team, strategic thinking and execution planning, communication adapting, business and personal development.
Implementation Assisting you in thinking through and putting the education into practice into your daily activities.
Discipline Holding you accountable to your goals and the actions you commit to.
Monte's 18-year career as an award-winning executive leadership coach and 14 years in the agricultural input industry has prepared him in his thought-leadership journey. Within Syngenta Crop Protection, Monte has proven success in sales, sales training, sales management, crop management, and customer relationship marketing management.
As CEO of AddingZEROS, an executive development firm, Monte creates leadership and management clarity to CEOs and their executive teams through strategic thinking and execution planning. Our team of facilitators help mid-market organizations align and engage their teams.
The purpose of AddingZEROS Executive Development is to Release the Potential of the Business World. Monte wants to help you create a successful organization. One that is sustainable, predictable, stable, consistent, and has an emotional connection.
For more information, visit montewyatt.com or AddZerosNow.com.
Quit Chasing the Squeak: Four Keys to HR Creating Sustainable Solutions
David Porter
MORE INFO
The age-old idiom "the squeaky wheel gets the grease" is truer today than ever before. As resources dwindle and complexity increases, business professionals solve the challenges that cause the most noise because they create the most noise. The problem is the noise is only getting louder. In this session, you will learn that the squeak is not the problem. It is what masks the problem. The solution is re-thinking the "squeaky wheel." Attendees will learn why and how they can solve problems permanently and use that problem solving work to make their organizations stronger, safer, and more compliant.
Learning Objectives:
Understand the power of systems to build sustainable solutions.
Learn how systems foster collaboration between operations and HR.
Create sustainable solutions through process design.
Leverage process design to enhance a just culture in your business.
Intended Audience: Private Sector / Public Sector
---
David Porter
Attorney
Porter Law, LLC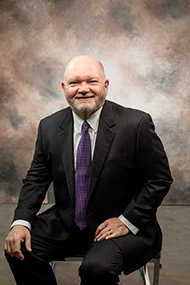 David Porter has been supporting businesses for over 30 years in private practice, in-house legal roles and as a compliance officer.  David is first and foremost a businessman who understands that law is a part of business and does not run the business.  So, his advice is focused on achieving business objectives, not checking legal boxes.  In addition to his law practice, David has a coaches and trains business leaders to create sustainable systems to support consistent, positive outcomes.  David spent 20 years as a professor at Webster University and has authored three books on building the elements of successful outcomes for customers and teams.
David is a native of Sunrise Beach and graduated from Camdenton High School.  He has a bachelor's degree from William Jewell College and his law degree from the University of Notre Dame Law School.  David and his wife, Lydia, have four grown children and live in Four Seasons.
Juris Doctorate – University of Notre Dame Law School
AB – William Jewell College
david@porter.law
2022 Employer Well-Being Trends
Cory Jackson
MORE INFO
In this course participant will be able to identify and understand current Well-being trends in 2022. We know that many organizations utilize well-being as a solution to the address the rising health care costs that we see as a national trend and impact many organizations. Well-being programs when implemented with a best practice approach can have an impact on the bottom line for organizations through improving the health of their employees and increasing productivity. This course will give attendees the understanding of the current landscape of well-being, national data to support trends, tools, and innovative approaches that they can apply to organizational decisions that could positively impact the health of the populations that they work with. Case studies will also be used to show application of resources in actual organizations.
Learning Objectives:
1. Identify and understand current Well-being trends in 2022.
2. Give attendees the understanding of the current landscape of well-being, national data to support trends, tools, and innovative approaches that they can apply to organizational decisions that could positively impact the health of the population
3. Case studies will also be used to show application of resources in actual organizations.
4. Concerns about employee stress, anxiety, and burnout. Renewed focus on all areas of employee well-being. Prioritization of employees' needs and interests to support culture and engagement. Changing work environments. Strategic Diversity, Equity and Inclusion
Intended Audience: Private Sector / Public Sector
---
Cory Jackson
Wellmark Blue Cross and Blue Shield of Iowa
Employer health and well-being consultant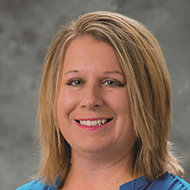 Cory Jackson joined Wellmark Blue Cross and Blue Shield in 2013 and her responsibilities include working directly with employer groups on the design and execution of health and well-being products and services to support employer group strategies to improve organizational and employee performance
More than 23 years of experience in the health and well-being field. Focused on assisting customers with their business objectives by aligning them with employee well-being, engagement, and the organization's culture and environment
 Skilled at consulting with employer groups to understand their business issues and desired outcomes concerning employees' health and well-being results and activities
Analyzes customers' health care and pharmaceutical claims history, demographics, and risk data to recommend a customized program that meets their needs
Able to provide guidance to customers on their short- and long-term well-being and medical management strategies
Bachelor's degree in exercise science from Iowa State University and a master's degree in organizational management from the University of Phoenix
Certified Thriving Workplace Consultant and Certified Clinical Exercise Specialist through the American College of Sports Medicine
MORE INFO
This session will inform participants of the concepts underlying LGBT identities such as biological sex, sexual orientation, gender identity, and gender expression.  Common forms of discrimination will be illuminated as well as local, state, and federal non-discrimination laws. Participants will be given tools and strategies for creating a safe, welcoming spaces.
Learning Objectives:
Understand terminology associated with LGBTQ identities
Understand the unique challenges faced by LGBT and gender variant employees
Understand relevant local, state, and federal laws regarding sexual orientation and gender identity
Examine strategies for creating inclusive spaces
Intended Audience: Private Sector / Public Sector
---
Keenan Crow
One Iowa
Director of Policy and Advocacy

Keenan Crow is the Director of Policy and Advocacy at One Iowa, a statewide LGBTQ advocacy organization. Keenan joined the organization after a history of political and non-profit involvement with organizations such as Cedar Valley Citizens for Undoing Racism. Keenan has worked to train a diverse number of organizations and institutions around LGBTQ issues including K-16 educators, local and federal agencies, businesses, health care providers, and law enforcement agencies.
3 HR Strategies for Increasing Employee Engagement
Skye Mercer
MORE INFO
Do you want to create an employee engagement strategy? If you're like most leaders who are seeking to retain talent in this tight labor market, you're likely very focused on employee engagement. The more engaged employees are, the more productive and loyal they are to you and your organization. In this workshop, you will receive proven HR and leadership tools you can implement right away to increase employee engagement.
Learning objectives:
1. Discuss why employee engagement is key to attracting and retaining your best employees
2. Receive a template for assessing your organization's current level of employee engagement
3. Identify 3 inclusive strategies for supervisors to build trust with and motivate employees
4. Examine how to center equity and inclusion in your employee engagement practices
Intended Audience: Private Sector / Public Sector
---
Skye Mercer
HR Consultant
Skye HR Consulting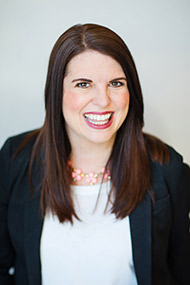 Skye Mercer, MBA, SPHR, SHRM-SCP, is an Iowa based HR Consultant with 20 years of professional experience. Skye provides comprehensive HR services, including leadership training, handbooks, and monthly retainer HR consulting, to nonprofits, local governments, and small businesses all over the US.
Skye has worked with various Iowa based and multi-state organizations including county governments, the National Alliance on Mental Illness (NAMI), the Grand Canyon Trust, and the Iowa Small Business Administration. Skye has presented at the Iowa Employment Conference, the Nonprofit Conference for the Greater Good, Idaho Nonprofit Conference, and the Becoming More Conference in Iowa.
With a Bachelor of Arts in Business Administration/Human Resources from Western Washington University, Skye went on to receive an MBA from Arizona State University. She is nationally certified as a Senior Professional in Human Resources (SPHR), a Society for Human Resources Management Senior Certified Professional (SHRM-SCP), and a Certified Disability Management Specialist (CDMS).
Through working with Skye, you receive clear, inclusive, and effective HR and leadership strategy and programs that increase employee engagement, attract and retain the best employees, reduce risk of State and Federal compliance issues, and save time and money. Schedule a complimentary discovery call at www.skyehrconsulting.com
Time Mastery for the Present and Future
Lori Vande Krol
MORE INFO
Time mastery can be challenging even during the best of times. With our schedules being thrown for a loop, it becomes even more difficult to manage our days, projects, and tasks. Join Lori Vande Krol, Productivity Expert and Owner of Life Made Simple, as she shares twelve categories of time management, related obstacles, and proven tips and tools to improve the way you perceive and manage time. These techniques will assist with team development and help support the goals of management and the organization. While the strategies learned in this program will no doubt be helpful during these uncertain and changing times, the takeaways will also support your goals and work in the months and years ahead.
Learning Objectives:
1. Describe the 12 critical areas of time management
2. Discuss the greatest obstacles to time mastery
3. Learn how to gain perspective and control over your time
4. Share specific tips and tools to consider for supporting your time management needs and
Desires
5. Gather the tools and techniques necessary to support personal, team and organizational goals.
Intended Audience: Private Sector / Public Sector
---
Lori Vande Krol
Owner & Productivity Consultant
Life Made Simple, LLC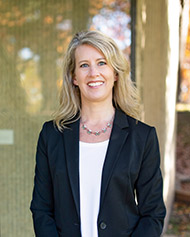 Lori Vande Krol is a productivity consultant, speaker, and trainer who helps busy professionals and growing businesses around the world implement systems to increase efficiency and success. Lori has developed programs that help her clients tackle overwhelm by better managing time, space, and information. Her work has resulted in savings of thousands of dollars and hundreds of hours for her clients, in addition to a considerable reduction in stress and frustration.
After receiving a BS in Mathematics from Iowa State University, Lori worked 13 years as an Actuary and Risk Manager in a Fortune 500 company. During this time, she spent 10 years studying for and passing the rigorous series of actuarial exams. But eventually she realized being an actuary was not her true passion. Lori saw there was a need to help those that, like herself, often feel overwhelmed with work and life. In 2005, Life Made Simple LLC was born with the mission of helping others live more productively, feel less stressed, and have more time for what matters most.
After several years of working with productivity clients, Lori used her experience and expertise to create The ProAction Planner™, a weekly planner utilizing the ProAction Process™ and a simple, unique layout to encompass everything needed for busy professionals to attack, overwhelm and reach their goals.
Lori's expertise has been shared around the world through various publications, tv, and radio, such as Bloomberg Business, The Sydney Morning Herald, Des Moines Living Magazine, FedEx.com, AmericanExpress.com, WHOtv, ScanSnapWorld, CentralJersey.com, Des Moines Amplified, and Blog Talk Radio, and as a contributing author for the Amazon Best-Selling book, One Habit for a Thriving Home Office: Killer Habits of the Happiest Achieving Home-Based Business People on the Planet.
Active in her industry, Lori is a Golden Circle member of the National Association of Productivity and Organizing Professionals (NAPO) and served on its Board of Directors from 2015-2018. She was honored with the NAPO President's Award in 2019. Lori received her Fellowship in the Society of Actuaries in 2000 and graduated from the Greater Des Moines Leadership Institute Class of 2015.
Lori lives in Des Moines, Iowa with her husband, three beautiful daughters, and two cats. When she isn't working on new ways to find and help clients, Lori enjoys working out, puzzles, reading, lounging by the pool, traveling with her family, and anything Disney.
Struggling from the C Suite
Beth Shelton
MORE INFO
Beth Shelton brings unique firsthand experiences of leading an organization through trying times from the seat of the CEO. While she provides examples of innovative benefits and policies that have transformed the workplace with a human centered approach, she offers an inside view into the complexities of being human in the c suite. With a focus on positivity and perseverance, Beth touches on personal elements of depression, sobriety, and living life as an amputee. She uses data and real-world examples to showcase how a human centered approach not only makes a compelling business case but addresses modern issues like employee well-being and talent retention.
Learning Objectives:

1. Attendees will walk away with an authentic view of the challenges and barriers in leading through
unprecedented times
2. Attendees will gain business insights from an organization thriving with record revenue and staff
retention in the climate of a labor shortage and the childcare crisis
3. Attendees will gain insights into personal well-being, touching on life fulfillment and mental wellbeing,
with authentic insights in suicidal ideation and alcoholism.
4. Attendees will gain high level insights into physical disability inclusion from an amputee
5. Attendees will gain takeaways on ways to form and execute policies that aim to improve the mental
wellbeing of employees
Intended Audience: Private Sector
---
Beth Shelton
Chief Executive Officer
Girl Scouts of Greater Iowa

Beth Shelton is the Chief Executive Office of Girl Scouts of Greater Iowa, overseeing all operations for 13,500 members in portions of Iowa, Nebraska and South Dakota.
Beth led her organization to record revenue and membership growth while simultaneously spearheading a cultural transformation that led to her organization being named on the selective Top Workplaces in Iowa, and #1 in the nonprofit category. She has received national accolades for her vision and innovation; highlighted recently on platforms ranging from Good Morning America, CNN, and ABC World News Tonight to Working Mother Magazine, The Washington Post, USA Today and the Today Show. She has shared her passionate message of recognizing the human side of workplace culture and benefits from coast to coast, from the Seattle Interactive Conference to the National Academy of Sciences. She was recently named one of the 15 People To Watch by the Des Moines Register and one of the Business Leaders to Know. Celebrities ranging from Brene' Brown and Kristin Bell to Jennifer Gardner and Glennon Doyle have engaged in and supported the work Beth and her team are doing. Beth received the 2018 Alumni Achievement award from Simpson College. She serves as a guest lecturer in the Drake University MBA program (where she also earned her MBA) and received the 2019
Young Alumni of Achievement Award by Drake University. She recently completed the Artificial Intelligence certificate program at MIT.
Beth, a life-long amputee, also serves on the board for the Iowa Amputee Golf Association, raising scholarships for families affected by the trauma and impact of limb loss. She has a lifelong love of sports, having been a 3-time collegiate MVP, and coaches youth teams in basketball and softball, as well as leading her local Girl Scout troop.
How and When to Give Up Power: Tools and Strategies to Help Leaders Navigate Spaces
Daniel Zinnel
MORE INFO
This interactive and engaging session will provide practical strategies and tools to help support leaders in navigating spaces with an anti-racism/oppression and diversity, equity, and inclusion lens. In this session, participants will also learn practical strategies and tools to guide conversations with leaders on if and when to give up power. Finally, participants will go home with the framework to create a pipeline for advancement within their institution.
Learning Objectives:
1. How and when to give up power: tools and strategies to help leaders navigate spaces
2. Take away at least three strategies or tools to help support leaders in navigating spaces with a DEI lens
3. Learn at least three questions to help guide conversations with leaders on if and when to give up power.
4. Gain access to a framework to create a pipeline for advancement
Intended Audience: Private Sector / Public Sector
---
Daniel Zinnel
President and Founder
Growth & Joy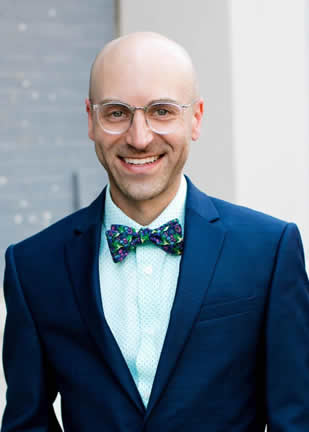 Dr. Daniel Zinnel is a facilitator, speaker, and learner. Authenticity, intentionality, humility, compassion, and joy are his leadership values. In 2020, he launched Growth and Joy, LLC to help individuals, businesses, and organizations develop proactive, practical, and purposeful leaders. He has trained and spoken to over twenty thousand individuals on a variety of topics including leadership, power and privilege, LGBTQ inclusion, and building your personal brand.
Daniel was previously on faculty as an adjunct at Des Moines University and Iowa Central Community College. He developed One Iowa's LGBTQ Leadership Institute, was part of a team that created the 4Equity Tool, and has previously served on the curriculum committee of the Greater Des Moines Leadership Institute. Daniel has over 10 years of nonprofit administration and leadership including currently serving as the CEO of Proteus, Inc. and previously as the Executive Director of One Iowa. He serves as Tri-Chair of the Social Capital within Capital Crossroads, Vice Chair of the John Stoddard Cancer Center, Vice Chair of the Iowa Primary Care Association, and is on a variety of other community boards and advisory councils.
Daniel earned a Doctorate of Education in Leadership from Creighton University, M.A in Health Studies from the University of Alabama, B.A. in Liberal Arts with Psychology and Sociology Minors from Grand View University, and A.A. from Iowa Central Community College. He has formal training through the Perception Institute on explicit and implicit bias, stereotype threats, and racial anxiety. In 2021, Daniel was recognized as a business leader to know in the Des Moines Business Records Book of Lists. He was awarded the Community Vision Award for Challenging by the Greater Des Moines Leadership Institute in 2019. In 2018, Daniel was named the Influencer of the Year at the Young Professionals Connection and Des Moines Register Young Professional of the Year Awards. He received the Des Moines Business Record's Forty Under 40 award in 2015. Daniel also received the Karen Packer Spirit of Collaboration Award at the Iowa Cancer Summit in 2012.
Embracing the Informal…Developing Your 3 Buckets of Recruitment, Retention & Sustainability
Bill Dean
MORE INFO
In this session the participant can expect to learn the most value asset, their employees and safeguard against losing them by creating a safe and supportive environment utilizing a mental wellness program that promotes a culture of trust & support while developing healthy teams & a healthy bottom line.
Learning Objectives:
1. Protect you people
Supporting your most valuable asset by understanding safety & support concerns. Better meet your employees where they are at…
2. Safeguard your departments
Support your departments by identifying sociological dynamics areas that can impact safety, morale & productivity…
3. Developing shared language & increased retention
Developing shared organizational language by creating an environment of trust. Increased effective communication = retention prevention!!!
4. Self-Care resources
Providing self-care approaches while expanding access to mental wellness resources.
Intended Audience: Private Sector / Public Sector
---
Bill Dean
CEO
COSMH, LLC (Can't Out Scheme Mental Health)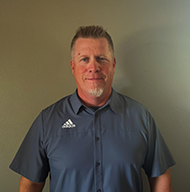 Bill Dean founded COSMH, LLC in January of 2021.  COSMH focuses on helping organizations identify their system gaps between the formal & informal.  COSMH supports organizations in creating a seamless process in recruiting, to onboarding through retention focus areas.  This approach allows leadership teams to achieve maximum outcomes while focusing on the business and minimizing daily process challenges.
In Bill's first 24-year career he was an accomplished senior executive across the Behavioral Health & Healthcare industries.  Areas of expertise & focus included: YOY growth, customer service, operations management, team development & change management.
Bill is a husband, father of 3 (one golden retriever), and lifelong coach…#KeepPracticing is more than a hashtag to Bill & COSMH, it's an engrained way of life that supports maximizing each day!!!
If I Could Turn Back Time: Four things I wish, I knew when I started in HR
Todd Saffell
MORE INFO
Have you ever wished you could go back to when accepted your first HR position? Think about it for a minute, what would you tell your younger self? Maybe, you would tell yourself, Get Ready for the Ride of your Life!
Speaker Todd Saffell will talk about the "Four Things I Wish I Knew When I Started in HR".
Learning Objectives:
1. HR's role is company dependent. Not every organization envisions the role of HR the same.
2. HR should be impactful. HR decisions and directives should drive and support the company business and bottom-line.
3. HR should be relatable. HR from the "glass house" is a missed opportunity.
4. HR should be reliable. HR is the expert; don't undervalue or underappreciate that impact.
Intended Audience: Private Sector / Public Sector
---
Todd Saffell
HR Director
Control Installations of Iowa, Inc. (CI3)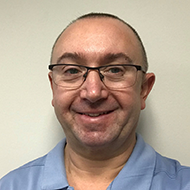 An experienced blend of military leadership and HR experience, Todd focuses his attention on addressing the number one people-issue affecting employers, disengaged workers. In addition to his daily work in the trenches of HR, he recently joined with a group of other HR professionals to create a HR community focused on Strategic HR and business impact. His practical tips provide leaders from the C-suite to the front line with a framework to improve workforce commitment and retention.