The Honorable Judge Scott J. Beattie
The Honorable Judge Scott J. Beattie was appointed to the bench in 2018 by Governor Kim Reynolds. Judge Beattie currently serves the Iowa Judicial Branch, Fifth Judicial District. He received his bachelor's degree from Cedarville College in 1989 and his law degree with honors from Drake University in 1992. Before taking the bench, Judge Beattie served on active duty with the United States Navy Judge Advocate General's Corps, as an Assistant City Attorney for the City of Des Moines, and as a partner with the law firm of Peddicord Wharton LLP. While with Peddicord Wharton, Judge Beattie practiced in the areas of civil and employment litigation. Judge Beattie is a member of the Iowa State Bar Association, the Polk County Bar Association, and the Iowa Academy of Trial Lawyers. He is married and has three sons.
Nataliya Boychenko, MBA, CEBS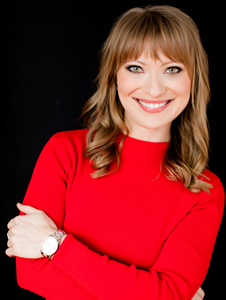 As a key player of Holmes Murphy & Associates, Nataliya is dedicated to providing creative solutions and tools her clients need to design their employee benefit programs. A native of Ukraine and fluent in three languages, she has the skills necessary to communicate and implement employer sponsored benefits and initiatives to diverse organizations. Nataliya specializes in healthcare data analysis, health care reform and legal compliance, cutting edge wellness programs as well as a full suite of employer sponsored benefit programs. Nataliya is also a Holmes Murphy shareholder.
Nataliya joined the Employee Benefits Division of Holmes Murphy in 2006.  Prior to joining Holmes Murphy, she worked for Wells Fargo in Consumer and Business account management where she held a variety of advisory capacities involving life and health, investments and business financial services.  
Nataliya is a frequent speaker on Health Care topics at local, regional and national industry events. She also enjoys teaching employee benefits to the graduate students at Drake University as an Adjunct Professor. Nataliya earned her bachelor's degree in Finance and her master's in Business Administration at Drake University. In addition, Nataliya holds her Certified Employee Benefit Specialist (CEBS), Group Benefit Associate (GBA), and Retirement Plan Associate (RPA) designations.
Nataliya is an active member of Greater Des Moines community, currently serving as the Finance Chair on the Board of Directors for The Employee and Family Resources and a mentor for some of the most progressive global insurance startup companies through the Global Insurance Accelerator.  In 2017 Nataliya was one of 15 executives who graduated from the Executive Education Center at Drake University's Leading Others program. In 2016, Nataliya received a Community Vision Award from the Greater Des Moines Leadership Institute and in 2012, she was honored as one of the Des Moines Business Record's Forty under 40 for her professional achievements and community involvement.
Matt Brick
Matt Brick is a shareholder of Brick Gentry P.C. His practice involves business transactions along with providing legal guidance for a number of cities and other public corporations. In addition, Matt represents both businesses and governments in a variety of labor and employment issues.
For his business clients, Matt handles a variety of matters ranging from: forming business entities such as corporations, limited liability companies and partnerships; negotiating contracts, assisting with the purchase and sale of businesses; and entering in equity sales and/or joint ventures with outside parties.
His municipal practice covers issues such as ordinance drafting, prosecutions, contract preparation, litigation defense and handling real estate issues. Matt has experience with municipal issues involving governmental immunity, open records, open meetings, constitutional rights and eminent domain.
Matt's employment practice involves advising employers on employee discipline, assisting with drafting, reviewing and revising employment policies, and handling hiring and reduction issues. Matt also works with employers on union-related matters, such as unfair labor practice charges and negotiating collective-bargaining agreements.
Prior to joining the Firm, Matt worked for the Vinson & Elkins law firm in Dallas, Texas, defending and advising clients in a wide range of labor and employment issues. Matt has extensive civil litigation experience defending public and private corporations on matters such as wrongful termination, discrimination disputes, wage and hours cases and a variety of other statutory and common-law claims.
Michele L. Brott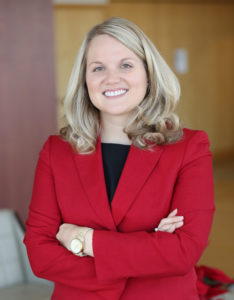 ​Michele is a forward thinking, practical employment attorney with Davis Brown Law Firm. Her first goal is to help her clients – multi-state employers, small businesses, start-ups, corporations, franchises, and municipalities – avoid litigation. When that's not an option, she's ready to defend them before the Equal Employment Opportunity Commission, Iowa Workforce Development, and other administrative bodies all the way through trial.
Labor and Employment
Michele advises and educates employers, HR professionals, and management about employee policies to mitigate liability including hiring, discipline and discharge. She defends employment claims and provides legal guidance related to:
Civil Rights Claims (Iowa Civil Rights Commission and Equal Employment Opportunity Commission)
Discrimination
Drug testing
Harassment and retaliation claims
Termination
Wage & hour claims
FMLA
ADA
OSHA
Unemployment claims
Social media
Employment Practices Liability Insurance (EPLI)
Michele also defends insurance companies when their insureds are accused of wrongful termination, retaliation, or other discrimination claims.
Business Litigation
Michele has litigated contract disputes in state and federal courts. Companies turn to Michele to draft contracts including non-compete clauses, non-solicit clauses and protections for trade secrets. They rely on her experience in defending those clauses in court, obtaining judgments for breached contracts. Michele also develops methods to ensure judgements are paid to her clients.
Scott Burgmeyer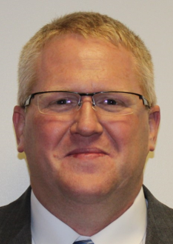 I am Executive Director of the Iowa Recognition for Performance Excellence, and founder of Creative Solutions Group.
I have spent the last 25 years working and consulting in manufacturing, technology, education and health care industries. In my professional career I have been in roles such as QA Manager, CI Manager, Organizational Development, Human Resources, SVP Quality & Improvement, and Chief Improvement Officer.
My goal is to use customer centric focus and facilitation techniques to optimize performance of the individual, department, leaders, and organization. My passion is working with people to aid them in reaching their full potential.
Hugh Cain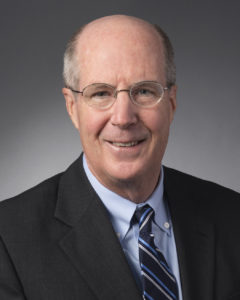 Hugh Cain is a shareholder at Hopkins & Huebner, P.C. A graduate of the University of Washington School of Law, he has practiced in the state and federal courts of Iowa since 1983, and primarily works in employment and local government law.
Hugh has litigated legal disputes and advised for Iowa private employers and local governments on a wide variety of employment, civil rights, safety, and wage issues. He has negotiated collective bargaining agreements and assisted local government boards with governance, open meetings, and open records issues. Hugh has substantial experience representing and advising Iowa municipalities regarding city and state code as well as state and federal law compliance.
Hugh is listed as a Super Lawyer in employment law by Super Lawyers magazine and is listed by Best Lawyers in America for employment and municipal law. Hugh is the past chair of both the Iowa Bar Association's Employment Law Section and the Government Practice Section.
Lori Chesser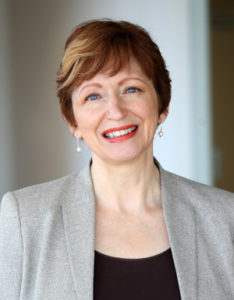 Lori Chesser is a preeminent immigration attorney and advocate for Davis Brown Law Firm. With a degree in finance, she initially practiced corporate law. Recognizing the need for immigration services in Iowa, she developed that practice and has worked primarily in immigration law for more than 20 years.
Lori assists employers, business owners and individuals as they navigate the complex U.S. immigration system. Her clients range from small businesses to Fortune 500 companies in sectors including healthcare, IT, insurance, agriculture, chemical, higher education, churches, and other non-profit entities. 
Erin Clanton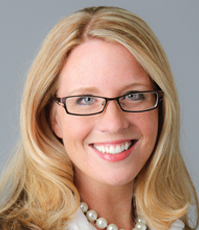 Erin Clanton is a shareholder of Brick Gentry P.C. The majority of Erin's practice is focused on the representation of municipalities. She also handles a wide variety of employment matters; performs general real estate work, including title examination and loan closing services; and assists creditors in their relations with debtors, both in and outside the bankruptcy realm. Erin also serves as the City Attorney for Nevada, Iowa, and provides assistance to a number of other Iowa public entities. Erin graduated from the University of Iowa in 2002 with degrees in English and Finance. In 2005, she graduated from Creighton University Law School and joined Brick Gentry as an associate. Erin became a shareholder of Brick Gentry in 2009.
KC Claussen, MPA, PHR, SHRM-CP
KC, Managing Partner at Key Elements Consulting LLC, has been in the human resources field for over a decade, primarily within the retail/convenience and healthcare industries. She has implemented successful people strategies including professional development, talent management, employee relations, training and workforce planning. KC has experience on both small- and large-scale projects including implementing new systems, policy and procedure development and leading communications surrounding change. She has effectively partnered with business leaders to identify and solution operational needs from a human capital perspective.
KC has her Master in Public Administration (MPA) degree with an emphasis in Human Resources from Drake University where she previously received her Bachelors of Science in Business Management and Psychology. She also has earned industry recognized certifications including: Professional in Human Resources (PHR®) along with the SHRM Certified Professional (SHRM-CP®) designation.
Jarik Conrad, EdD, MBA, MILR, SPHR, SHRM-SCP, CPT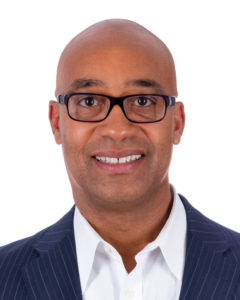 Jarik Conrad, EdD, MBA, MILR, SPHR, SHRM-SCP, CPT, is an award-winning author, entrepreneur, keynote speaker, and executive coach. He grew up in public housing in East St. Louis, IL, which has been described as the most distressed small city in America. He earned a bachelor's degree from the University of Illinois, two master's degrees from Cornell University, and a doctor of education degree from the University of North Florida. He is also a certified Senior Professional in Human Resources (SPHR), a SHRM Senior Certified Professional (SHRM-SCP), a certified intercultural sensitivity expert, and a certified emotional intelligence expert. He also holds a certification in Plant-Based Nutrition and is a certified personal trainer (CPT). Dr. Conrad has held significant roles at Fortune 500 companies, including McDonnell Douglas (Boeing), Pillsbury (General Mills), Union Carbide (Dow), Citigroup, and CSX, and held public sector positions.
​
Kelsey K. Crosse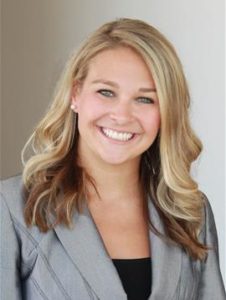 Kelsey, a shareholder at Davis Brown Law Firm, zealously represents her clients in state and federal courts and before governmental agencies and counsels them on how to minimize their liability exposure prior to and during litigation.
Kelsey's clients are diverse, including insurance companies, businesses, and employers of all sizes from start-ups to Fortune 500 Companies, banks, and non-profit organizations. She helps her clients avoid court proceedings by minimizing legal risks or negotiating favorable settlements when desired. Kelsey also has experience serving as their committed advocate at trial.
Her clients have praised her work ethic and demeanor and describe her as "incredibly smart and quick on her feet." Others commend her ability to successfully handle all aspects of a complex case through trial.
Employment Law
Kelsey advises, represents, and defends employers on virtually all aspects of the employment relationship:
Civil rights claims
Hiring and background checks
Discipline
Termination
Discrimination
Harassment
Retaliation
Severance agreements
Drug and alcohol testing
Breach of contract/non-compete agreements
Unemployment benefits
Social media
Wage and hour
OSHA compliance
Kelsey helps her clients navigate how to comply with state, federal, and local laws such as OSHA, Title VII, Americans with Disabilities Act (ADA/ADAAA), Fair Labor Standards Act (FLSA), Fair Credit Reporting Act (FCRA), Family Medical Leave Act (FMLA), and the National Labor Relations Act (NLRA). Kelsey counsels clients operating in multiple states, conducts manager and employee trainings, assists with investigations, and drafts policies to ensure compliance.
Kelsey also has experience with labor issues for unionized workplaces, including bargaining, negotiations, cameras, and disciplinary issues.
Litigation and Insurance Defense
When Kelsey is not counseling employers, she advocates for and defends businesses and insurers during mediation, arbitration, and trial. Her work includes insurance defense, insurance coverage, business litigation, commercial litigation, and other complex litigation.
Kelsey represents businesses through their employment practices liability insurance (EPLI) policies for wrongful termination, retaliation, discrimination/harassment, fair housing discrimination, and civil rights.
Insurance Coverage
She also helps individuals, businesses, and insurers with other matters pertaining to insurance policies, including coverage inquiries, property damage, and business-related contract and tort claims. She evaluates the risk to the insurers and business clients and advises them on how to attain their desired outcome.
Thomas M. Cunningham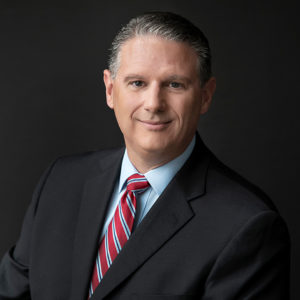 Thomas M. Cunningham is the Chair of the Labor & Employment Law Department at Nyemaster, Goode, P. C. in Des Moines, Iowa. Tom has been honored by being admitted to membership in the peer-reviewed societies Best Lawyers in America, Iowa Super Lawyers, Great Plains Super Lawyers and Chambers USA Leading Lawyers for Business, all in the area of Labor & Employment Law and related litigation. In 2016, he was named the Lawyer of the Year in Management-side Employment Law in Des Moines by Best Lawyers in America. He received his undergraduate and law degrees from the University of Iowa. His practice consists of representing private and public sector management clients in all areas of labor and employment law, with an emphasis on trials in federal and state courts and administrative agencies, including discrimination and civil rights cases, and FMLA, ADA, wage/hour, OSHA, MSHA, and affirmative action matters. In addition, Tom represents employers in the traditional labor law arena, having advised employers in union avoidance tactics and organizational campaigns and defended employers from unfair labor practice charges before the National Labor Relations Board.
Lori J. Day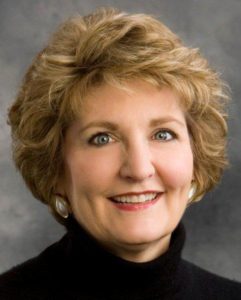 Lori, President of FocusFirst, Inc., is known for exceptional is known for exceptional business leadership, management, coaching and consulting. A three-time entrepreneur, she's held executive positions in sales, service, and operations in Fortune 500 corporations. In 2002 she launched FocusFirst, Inc. to bring right-sized solutions to organizations and individuals that are typically accessible only to large firms. A recognized leader of entrepreneurship and leadership, Lori understands how to drive sustainable results incorporating vision, people and processes.
Always seeking best practices, Lori's uncommon approach and expertise enables clients to achieve sustainable growth through practical, low cost solutions that work. An unwavering commitment to the success of each client is evident through Lori's unique leadership coaching, consulting, communication, and contagious positive attitude.
Denise Forney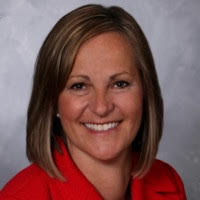 Denise Forney is a "Teacher, Trainer, Edu-tainer" with over twenty-five years of progressive management and training expertise, leading training efforts for several companies in the central Iowa region. She has developed and facilitated courses for both domestic and international audiences, and appreciates the diversity of the customers she has served.
Denise holds a Masters of Science Degree in Adult Education/Training and Development from Drake University. She is an active member of Association of Talent Development (ATD), presenting for Central Iowa's Career Development Days and the ATD International Conference.
In addition to her training talents in the classroom, Denise is an accomplished guitarist, teacher, singer and songwriter. She lives in West Des Moines with her husband, John and three children: Rachel, Kaitlyn and Jacob. She has released several musical CDs with her family and enjoys performing in the community.
Alan Feirer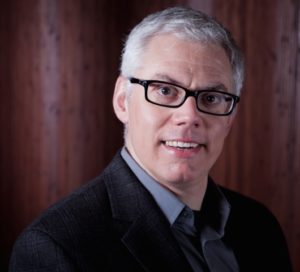 Alan Feirer is a leadership trainer, authorized Wiley DiSC® distributor, and organizational development consultant living and working in Central Iowa. For the last 20 years, he has done business as Group Dynamic, helping people solve problems, and have less stress while getting more done. Alan works with managers, leadership teams, and staffs to maximize the potential of their organization through leadership training, coaching, and team-building. Alan's professional affiliations include his post as outgoing President for the American Society for Training and Development (ASTD/ATD), the Greater Des Moines Partnership, and several area chambers of commerce.
Mary E. Funk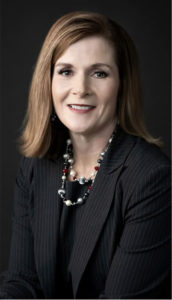 Mary E. Funk is an attorney with Nyemaster Goode, P.C., handling exclusively employment and labor matters. She litigates on behalf of management in state and federal courts, administrative agencies and before arbitrators concerning employment contract disputes; sexual harassment; race, sex, age, national origin and disability discrimination; wrongful termination; Family and Medical Leave Act; Fair Labor Standards Act; non-compete agreements; and unemployment. In addition to litigating cases, Mary proactively counsels clients on issues such as hiring and firing, drug testing and policies, harassment and discrimination investigations, employment policies, wage and hour issues, employee leave issues, and company handbooks. She also negotiates collectively bargained contracts and drafts corporate documents related to employment such as contracts, non-compete agreements, policies and procedures, company handbooks, and settlement agreements and releases.
Mary is a native of Mt. Pleasant, Iowa, and a 1995 graduate with distinction of the University of Iowa College of Law. During law school, Mary served as a Note and Comment Editor for the Iowa Law Review. She earned her Bachelor of Arts degree from Drake University, graduating magna cum laude, in 1992.
Jason Haglund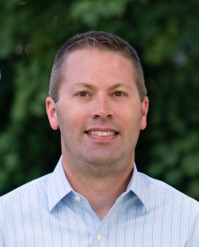 Haglund is a fifth generation Iowa farmer and co-owns the Boone County-based Hickory Grove Family Farm, where he and his family oversee nearly 500 acres of corn, soybeans, hops, and aquaculture. Haglund, a behavioral health subject matter and systems expert based in Story City, develops and delivers educational trainings on suicide prevention, mental illness, addiction, behavioral health policy and youth development.
Haglund is a motivated and proven leader within the behavioral healthcare field and was recently elected to his second year as the co-chair of the State Medical Assistance Advisory Council. Having recently launched Haglund Consulting, LLC., Haglund believes he can make a difference by doing his part in impacting systems and creating change through educating policy makers, businesses, and communities on the impact of wellness, behavioral healthcare reform, stigma, and related policies.  Haglund regularly provides consultation, education, and guidance on behavioral healthcare system implementation, design, and quality improvement.
Haglund earned his bachelor's degree in Psychology from the University of Northern Iowa and his master's degree in Counseling Psychology from Gannon University in Erie, Pennsylvania.  Haglund is a Certified Drug and Alcohol Counselor (CDAC) and is authorized to deliver numerous nationally recognized evidenced based trainings.
Brent Hinders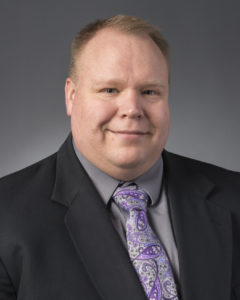 Brent Hinders has been practicing law in Iowa since 2005, and joined Hopkins & Huebner in 2011. A graduate of Simpson College and Drake University Law School, Brent now practices in the areas of labor, employment, criminal, and government law.
Brent is a member of the Iowa State, Polk County and Warren County Bar Associations. He is licensed to practice law in both the state and federal courts, the 8th Circuit Court of Appeals and the United States Supreme Court.
Brent has substantial experience in advising boards on legal matters, interpreting ordinances and statutes, writing policies, reviewing and recommending modifications to ordinances, negotiating collective bargaining agreements, representing municipalities in court and has tried numerous jury and non-jury trials.
Daniel Hoffman-Zinnel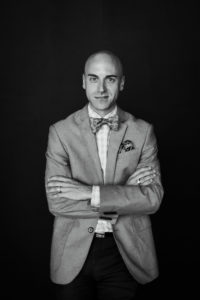 Daniel Hoffman-Zinnel has served as the CEO of Proteus, Inc. since August 2019, but has worked with the organization for over seven years. He has over 10 years of nonprofit experience working with migrant and seasonal farmworkers, LGBTQ community, Latinx community, and individuals with disabilities. Daniel serves as Tri-Chair of the Social Capital within Capital Crossroads and is on the Inclusion Council of the Greater Des Moines Partnership.
He has a Doctorate of Education in Leadership from Creighton University. His doctoral work includes a dissertation titled Resilient Leadership: A Case study about a gay man's journey of coming out and running for public office. Hoffman-Zinnel holds an M.A. in health studies from the University of Alabama, a B.A. in liberal arts with sociology and psychology minors from Grand View University, and an A.A. from Iowa Central Community College.
Daniel was named the 2018 Influencer of the Year at the Young Professionals Connection and Des Moines Register Young Professional of the Year Awards. Also in 2018, he was awarded the Community Vision Award for Challenging by the Greater Des Moines Leadership Institute. In 2017, he completed the Greater Des Moines Leadership Institute's Community Leadership Program. Daniel received one of the Des Moines Business Record's Forty Under 40 awards in 2015 and in 2012, he received the Karen Packer Spirit of Collaboration Award at the Iowa Cancer Summit.
Kyle Horn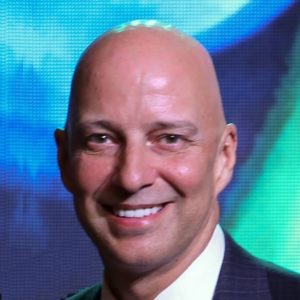 Kyle Horn is founder and director of America's Job Honor Awards, and an advocate for our nation's untapped workforce.
While working in the staffing & recruiting industry, he was deeply affected by his meetings with job seekers who struggled with employment barriers including disabilities, immigration challenges and criminal convictions. Convinced that our nation's labor shortage can be mitigated by tapping into these neglected talent pools, he stepped away from his corporate career to launch America's Job Honor Awards: A nonpartisan nonprofit celebrating people who overcome employment barriers and the employers who hire them. The organization has grown into a multi-state movement with national recognition.
Kyle's mission is to rekindle hope and energize the work ethic across the nation, by celebrating a new kind of hero.
Steve Hughes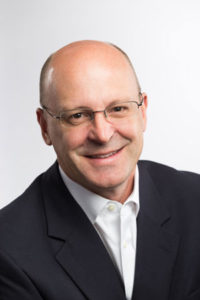 Steve Hughes is the founder and president of Hit Your Stride, LLC, a communications consultancy that helps people look and sound smart when they talk.  He is the author of the book Captivate and he has been featured on NPR, BBC Radio, CBS, and in The Wall Street Journal and Businessweek. Steve is also the proud creator of "International Face Your Fears Day" which is celebrated annually on the 2nd Tuesday in October.  Today he works with a select group of blue-chip clients including Fortune 500 companies, national associations, municipalities, and leading universities.  Prior to consulting full-time, Steve spent 12 years in advertising and public relations—most recently he was the co-owner of an award-winning 40-person ad agency in St. Louis.  He holds a BA in French Literature and European History from the University of Kansas and an MBA in Marketing from Washington University where he won the prestigious Olin Cup.
3-Minute Speaker Video: https://bit.ly/2qLbew3 or search "Steve Hughes humor presentation"
William J. Judge, JD, LL. M.
Bill Judge is an attorney and educator who, for the past 33 years, has concentrated on research, consultation, litigation assistance, and management training surrounding the legal issues of substance abuse in the workplace and in our nation's schools.
Bill is a Member of Drug Screening Compliance Institute, LLC., which is an online research, training, and consulting service. DSCI provides customers with state, federal, and issue-specific drug and alcohol testing information, policies, procedures, and training.
A ten-year instructor for the American College of Occupational and Environmental Medicine MRO course and a past advisor to the American Society of Addiction Medicine, Bill has lectured extensively on school and workplace substance abuse issues. From 2002 to 2007 Bill was an invited participant in regional student drug testing summits on behalf of the White House Office of National Drug Control Policy. In addition, he was an invited panelist at the 1988 White House Conference for a Drug Free America and was involved in Railway Labor Executives' Association vs. Skinner, (1989) the first workplace drug testing case decided by the United States Supreme Court.
Bill has edited and written several publications, including a reference manual for the motor carrier industry entitled, "Drug Testing: Motor Carrier Compliance Manual," published by J.J. Keller & Associates. Other publications include: "Omnidex," "Part 40 Merged," and his latest workbook, co-authored with attorney Tom Eden, "Doing It Right: DRUG FREE SCHOOL TESTING."
In 1995, Bill co-founded Info-Lab, Inc. and managed Workplace Health Co-Op, a substance abuse program administrator. During his tenure with Info-Lab, Inc., Bill co-owned and operated Info-Meth, a DHHS-certified laboratory located in Peoria, IL.
Bill provides risk management assessments, research services, training, and consulting regarding drug-test policy development for employers and labor/management committees. He is also a past Co-Chairman of the Illinois State Chamber's Drug-Free Illinois Workplace Program.
On a personal note, Bill resides in the Chicago area with his wife who is also an attorney. They have two children who are both lawyers.
Ann Holden Kendell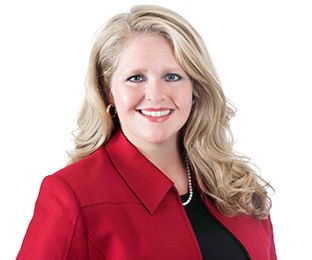 Ann Holden Kendell is a member of BrownWinick and practices primarily in the area of employment law and commercial litigation.
Ann counsels employers in human resources policies and procedures; unlawful discrimination, harassment and retaliation; whistleblower issues; FMLA; Iowa state and federal wage and hour issues; restrictive covenants; and drug testing policies and procedures, as well as handles employment litigation. She conducts management training concerning drug testing and personnel issues and has served as an investigator for clients regarding misconduct, discrimination and harassment allegations.
Ann is a member of the Polk County, Iowa State (Member, Alternative Dispute Resolution and Labor and Employment Sections) and American (Member, Labor and Employment and Litigation Sections) Bar Associations. She is a member of the National Society for Human Resource Management (SHRM) and Central Iowa SHRM.
Ann received her B.S. degree in history from Iowa State University in 1995 and her J.D. from Drake University Law School in 1998. She was admitted to the Iowa bar, United States District Courts for the Northern and Southern Districts of Iowa and United States Eighth Circuit Court of Appeals in 1998. After graduation, Ann clerked for Iowa Supreme Court Justice David Harris until she entered private practice in August of 1999.
Alan Kinsey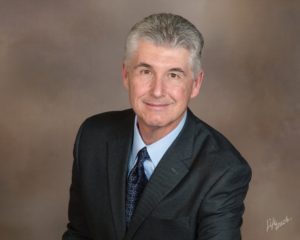 Alan Kinsey is Vice President of Inquirehire, Inc., a national provider of human resources solutions. Alan is a graduate of Southeast Missouri State University with Bachelor of Science in Marketing, and he has more than 25 years of Fortune 500 executive management experience in computer software, outsourced services and consulting.
At Inquirehire, Alan is responsible for the company's overall growth strategy with a particular focus on technology driven hiring process solutions.
Alan has spoken on the topic of human capital management to more than 30 local and state SHRM chapters, as well as several state banking association conferences, and many other organization's training and education events.
Katelynn McCollough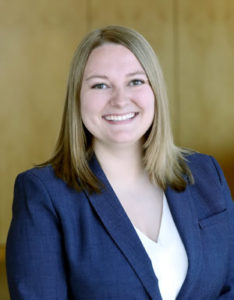 Katelynn joined Davis Brown in 2017.  She was previously at Davis Brown as a summer associate in 2016.
Katelynn's practice is in the litigation division. She has a general litigation practice where she assists on matters in the labor and employment, business, and commercial litigation departments. She also plans to practice in the communications & media law group.
PRESENTATIONS & PUBLICATIONS
Medical Marijuana and the Workplace, Substance Abuse Conference, Iowa Illinois Safety Council, September 2019
"New balancing act: assessing risks of drug testing for marijuana in Iowa," Iowa Employment Law Letter, August 2019
Cannabidiol – Current Law, Legal Implications for Physicians, Upper Midwest Osteopathic Health Conference, Iowa Osteopathic Medical Association, May 2019
"Between a rock and a high place: Meet Iowa's new medical marijuana statute," Iowa Employment Law Letter, October 2018
"Stormy days and muddy waters: wading into defamation claims," with Jo Ellen Whitney, Iowa Employment Law Letter, June 2018
OF NOTE
During law school, Katelynn worked at the University of Iowa Legal Clinic in the immigration and estate planning clinics.  She assisted parents seeking guardianship and conservatorship of their disabled children who were turning 18. She also helped draft wills, and other estate planning documents (including power of attorney) for individuals and families. In the immigration clinic, for a think tank client in Washington D.C., Katelynn analyzed existing immigration law and helped draft changes to existing policy to propose to legislators. 
Katelynn studied abroad at Middlesex University in London, England, during her undergraduate studies and she also studied international and comparative law in Arcachon, France, during law school. 
EDUCATION
Katelynn studied journalism and political science at Iowa State University where she earned a Bachelor of Science degree, graduating cum laude in 2014. Katelynn was Editor-in-Chief of the Iowa State Daily.
Katelynn earned her J.D. at the University of Iowa College of Law in 2017. At Iowa, she was co-president of the Iowa Student Bar Association. Katelynn was also a research assistant to Professor Adrien Wing, assisting with research on international law, and human and civil rights. Katelynn additionally assisted Brian Farrell, Director of the Citizen Lawyer Program, editing his text, Habeas Corpus in International Law.
As Senior Associate Editor of the Journal of Corporation Law, Katelynn planned the annual JCL symposium for her fellow law students and members of the surrounding legal community. The 2017 symposium she planned featured sessions on the topic of dark pools, obscure, legal, private trading exchanges.
Todd McDonald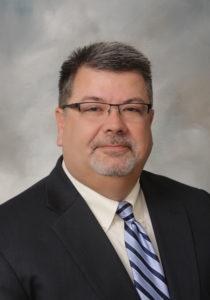 Todd McDonald has been a community and business leader for over 30 years. From 1989-1998 McDonald served as Vice-President of Research, Marketing and Sales for American Media, Inc., ultimately becoming Executive Vice President from 1995-1998. In 1998, McDonald founded his own training and development firm, ATW Training Solutions, Inc. ATW provides tailored training solutions to clients on a local, national and international basis. Todd is also owner of New Horizons Computer Learning Center of Des Moines.
Thought of as being results-oriented, some of McDonald's other accomplishments include:
Developing and delivering training programs and speeches to audiences throughout the world on topics such as teamwork, customer service, change management, communication, time utilization, and leadership.
Assisting organizations in development of strategic initiatives and plans in industries such as banking, finance, manufacturing, insurance, hospitality and education.
Authoring two books: one on communication between managers and their employees, "I Wish You Would Just…" and the other on time management, "How to Find 100 Extra Minutes a Day."
Assisting in the development of the training and development profession through volunteering on ATD committees on a local and national basis. He has been a National Advisor for Chapters for ATD, served on two International Conference planning committees and was named Volunteer of Year on a national level.
Currently McDonald serves on the Board of Directors for the Iowa Association of Business and Industry, Iowa Entrepreneurs Association, Waukee Betterment Foundation and Urbandale Chamber of Commerce. He is also on the Advisory Committee of the Ken Blanchard Companies.
Skye Mercer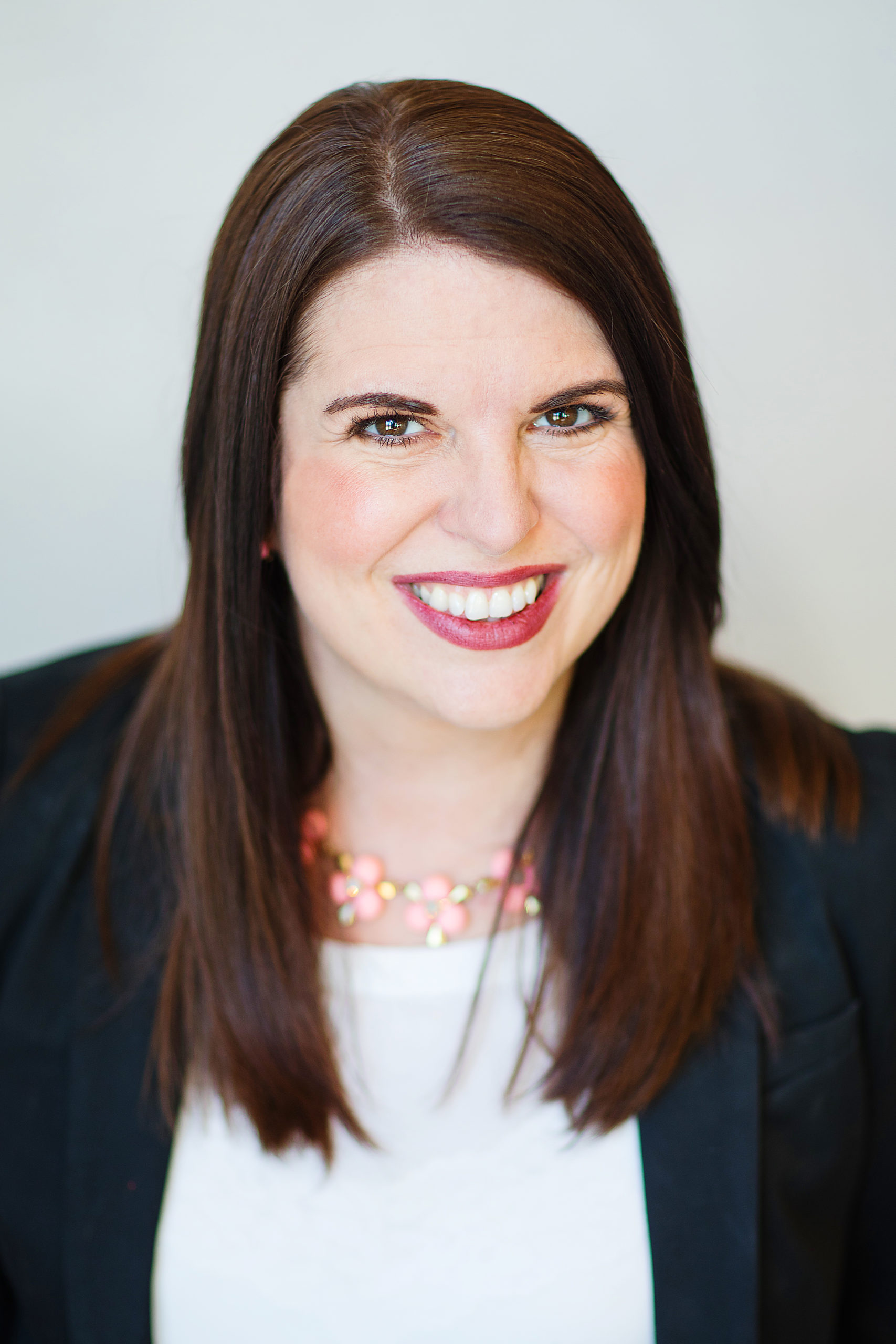 As an HR Consultant & Leadership Coach based out of Tiffin, Iowa, Skye's mission is to help employers and business leaders create happy, productive, and compliant workplaces through modern, effective HR and leadership coaching programs. She works with employers all over the US, providing "on-call" and project-based HR expertise.
With over 17 years of HR experience, Skye has led teams and managed high-volume HR services for work groups as large as 3,000 employees. She has worked with nonprofit, private, and public-sector employers, including US Airways, Netflix, local and federal government agencies, Goodwill Industries, and YWCA.
Skye has a Bachelor of Arts in HR Management and a Minor degree in Spanish from Western Washington University, and a Master of Business Administration (MBA) degree from Arizona State University.  She is certified as a Senior Professional in Human Resources (SPHR) and is a Society for Human Resources Management Senior Certified Professional (SHRM-SCP). She is also a Certified Disability Management Specialist (CDMS), which requires significant expertise with the Americans with Disabilities Act (ADA), Family Medical Leave Act (FMLA), and workers' compensation.
Learn more about Skye at www.skyehrconsulting.com or connect on LinkedIn at https://www.linkedin.com/in/skyemercer/.
Liz Nead
Liz, Founder of Nead Inspiration, is an adventure speaker, most recently climbing Mt. Kilimanjaro and competing in the Iowa Strongman Games. She has authored several best selling books, Curry Up, an ethnic cookbook, The 180 Life, and 20 Beautiful Women. Her work has been ranked in Buzzfeed and reviewed by the Huffington Post. Liz created and hosted Life Dare, an Emmy-nominated television show. She blogs for Huffington Post and She Knows. She is a skilled story-teller and
teacher, using her personal and professional experiences to create powerful personal development and team building strategies.
Whether she is climbing a mountain, flipping 300 pound tires, producing an award winning television, or exploring her roots in India, her audiences learns valuable lessons to build an influential life.
She also balances her passion-driven career with a busy family life, raising seven kids in a blended family with her husband, a retired Army Major.
Jordan Nickerson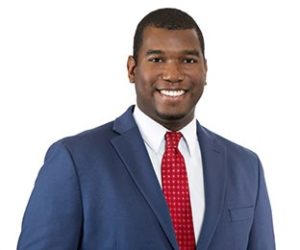 Jordan D. Nickerson is an associate attorney with BrownWinick and has a general practice including, but not limited to, health law, litigation, and employment and labor law.
Jordan graduated from the University of Iowa in 2015, receiving his B. A. in Communication Studies and Sociology.
In 2018, he received his J.D., with honors, from Drake University Law School with a Health Law Certificate. He was a member of the Order of the Barristers and was Executive Editor of the Drake Journal of Agricultural Law. His student note, America's Invisible Farmers: From Slavery, to Freedmen, to the First on the Land, will be published in the 23rd volume of the Journal. Jordan was also active in the Drake Black Law Students Association, Drake A.A.J. Mock Trial Team, and the Drake Arbitration Team, winning the American Bar Association 2017-2018 Arbitration National Championship.
Prior to BrownWinick, Jordan was a law clerk at UnityPoint Health and interned at Wells Fargo Bank and the Iowa Attorney General's Office.
Jordan was admitted to the Iowa bar in 2018. He is a member of the Polk County and Iowa State Bar Associations, American Health Lawyers Association, Iowa Society of Healthcare Attorneys, and the Health Care Compliance Association.
Ali Payne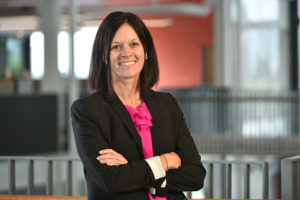 As the President for ethOs, Ali Payne leads a team of engagement and wellbeing experts who work with clients to not only develop a strategy to drive employee engagement, but also to help them focus on the right employee experience and resources for all of the demographics in their workplace.
Ali has a wealth of knowledge and expertise in the organizational wellbeing, culture, and employee experience industry. Prior to joining Holmes Murphy, Ali spent 15 years with Gallagher Benefit Services as Divisional Vice President, Practice Leader, Wellbeing and Engagement building a team of wellbeing and engagement professionals. Through this experience, she understands first-hand the value and importance of integrating organizational goals with strategies to engage talent. She helps her clients improve their employee retention and productivity through successful strategy development, implementation, and execution.
Ali is also an organizational engagement/culture expert and an award-winning thought leader. Recognized for her work in the industry, Ali was named the Employee Benefit Adviser's Wellness Adviser of the Year in 2018.
Ali received her undergraduate degree in Exercise Physiology from The University of Iowa and her Master of Science degree in Health Promotion and Human Resource Management from Nebraska Methodist College. She also holds a certificate in Leadership from Harvard Business School.
Outside of work, Ali enjoys spending time with her husband Charlie, daughter Olive, and twin sons Fritz and Otto.
Kim Peterson, MBA, SPHR, CPC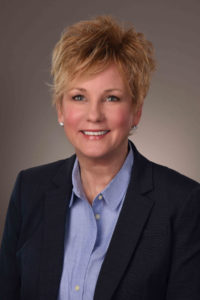 ​With over 20 years of experience in organizational development and financial roles, Kim is an experienced strategic business operation professional. She is recognized for successfully developing, implementing, and managing programs including large-scale strategic change initiatives that align business strategies and goals, ensuring progressive and sustainable growth organization-wide. Kim is an effective communicator with outstanding consulting, coaching, mentoring, and training skills. She's a complex problem solver who works collaboratively with all stakeholders to ensure widespread organizational support.
Kim is a Managing Partner with Key Elements Consulting LLC. She has her MBA in Accounting along with industry recognized certifications and licensure: Senior Professional in Human Resources (SPHR®), SHRM Senior Certified Professional (SHRM-SCP®), iPEC Certified Professional Coach (CPC) with an emphasis in executive and corporate coaching, and Master Practitioner for Energy Leadership Index Assessments.
Warren H. Phillips, Ph.D.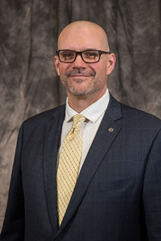 Warren H. Phillips, Ph.D. is a Clinical Psychologist with more than 25 years experience working with human behavior and relationships in multiple contexts. He is also a Senior Lecturer in the Department of Psychology at Iowa State University and a full member of the American Psychological Association. He is the President of the Iowa Psychological Association. He and his business partners, Warren Jacobs, MFT (Vice-President of TWS) and Kimberly Phillips (Chief Operating Officer), run Transformative Workplace Solutions, based in Iowa. The mission of Transformative Workplace Solutions is to Take the Irk out of Work by partnering with organizations of all sizes to increase connection and collaboration in their workforce and help employees love coming to work.
Michael E. Puck, SHRM-SCP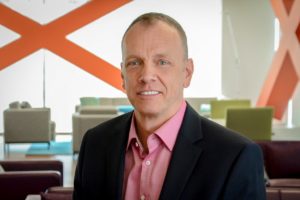 As a Senior HCM Strategy Consultant with Kronos, Michael Puck is passionate about advocating the importance of people-centric processes that enable a strategic HR focus and drive business performance.
Puck has over 20 years HR experience, partnering with business leaders and guiding large functional teams in shaping business cultures, implementing HR, Benefits, HCM, and SaaS solutions that enabled his customers to unlock new levels of employee and business performance.
Puck graduated from the German Air Force Academy, and his eight-year term as officer and platoon commander only bolstered his belief that putting people first is vital to the success of the team and of the organization at large.  During his time in the military, he earned a degree in business and a postgraduate degree in economics from VWA in Essen, Germany.  Additionally, Puck is a Senior Certified Professional with the Society of Human Resource Management (SHRM-SCP) and a published author.
Amy Ratekin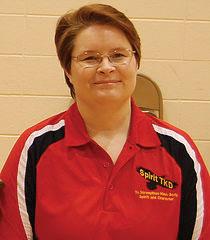 Amy is a 5th Degree Black belt in Taekwondo and has been instructing students age 5 through adult effective, reality-based self-defense for 18 years with the past 8 years as a professional self-defense instructor with C.O.B.R.A. International Self-Defense Systems. She owns C.O.B.R.A. Self-Defense Iowa with her husband Mark, a former veteran and officer of the Iowa National Guard. Amy is passionate about teaching students self-defense strategies, Women Empowerment Seminars, ending all forms of harassment, and instructing employees in Avoiding Violence in the Workplace including Active Shooter Response Plans and Strategies. Amy believes all people should learn self-defense strategies and techniques. It is her personal mission to make sure all victims of exploitation and domestic abuse receive self-defense training, so they may heal and lead lives without fear of violence.
When she is not teaching self-defense, Amy and her husband instruct students of all ages and abilities in Traditional Taekwondo and Adaptive/Therapeutic Taekwondo. She believes all students can soar like eagles. She promotes Taekwondo for all students as the Vice President and Event Director for Iowa Taekwondo Alliance Board of Directors. She is the only Internationally Certified Adaptive Taekwondo Instructor in the Midwest and holds an International Master Taekwondo Instructor Certification from the governing body to Taekwondo in Korea.
She is also active in Des Moines AM Rotary, National Association for Women Business Owners, Ankeny Chamber of Commerce, Fuse of Des Moines, and the Iowa National Guard Officer Association. 
Tammy Rogers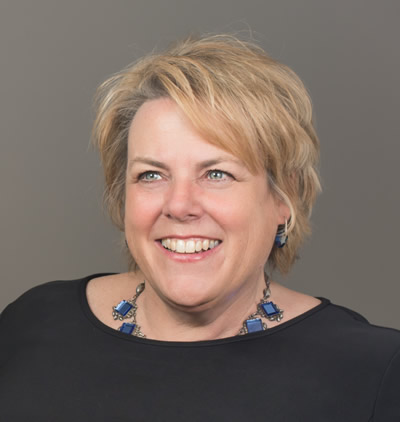 Tammy Rogers is best known for helping leaders experience "Aha" moments in order to develop new ways of thinking, new attitudes and new behaviors that transfer to the real world.
Tammy is a certified coach. She's been instrumental in nine business start-ups. She's held Vice President titles in both Human Resources and Operations – and has had the opportunity to lead more than 200 employees in remote offices from Boston to Los Angeles and Minneapolis to Atlanta.
Tammy has written more than 50 internationally distributed training programs. She has worked with best-selling authors like James Autry and Bob Nelson. And she has partnered with hundreds of companies – both large and small – to help them improve results through the building of people, processes and procedures.
Claudia Schabel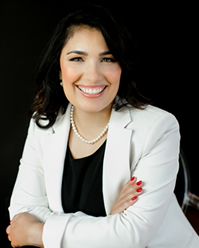 ​Claudia Schabel, President of Schabel Solutions, combines over a decade of experience as a Diversity and Inclusion strategist with Fortune 100 and 500 companies with an international multicultural background to offer impactful coaching, training and consulting services in the areas of diversity, equity, inclusion and cultural competency to business, educational and not-for-profit organizations.
Schabel actively volunteers her leadership and presentation skills within the community. Currently, Schabel serves as a Commissioner on the City of Des Moines Civil and Human Rights Commission, the Director of Diversity on Iowa's Society for Human Resource Management (SHRM) State Council, the Advocacy Chair of the Iowa Chapter National Women Business Owner (NAWBO), a board member of Brazilian Cultural Center (BCC) and a trainer/facilitator for the Iowa Network Against Human Trafficking and Slavery. She also volunteers at Blank Children's Hospital in Des Moines.
Schabel was the recipient of the 2008 Forty Under 40 Business Record Award, the 2010 Robert D. Ray Iowa Latino Ambassador Award and the 2014 Iowa International Center Passport to Prosperity Award.
Schabel lived in Brazil and Japan before relocating to Des Moines, Iowa, where she has lived for nearly two decades. Schabel earned a Bachelor of Arts in International Relations from Drake University.
Beth Shelton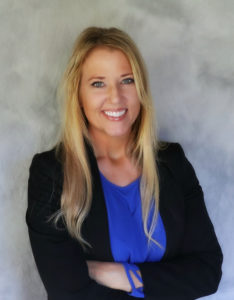 Beth Shelton is the Chief Executive Officer of Girl Scouts of Greater Iowa, overseeing all operations for 13,500 members in portions of Iowa, Nebraska and South Dakota.
Beth led her organization to record revenue and membership growth while simultaneously spearheading a cultural transformation that led to her organization being named on the selective Best Workplaces in Iowa in 2018 for the first time in history- and again in 2019. In 2019 she has received regional and national accolades for her work and innovation; highlighted recently on platforms ranging from Good Morning America, Yahoo Finance, ABC World News Tonight and SiriusXM to Working Mother Magazine, USA Today and the Today Show. She has shared her passionate message of recognizing the human side of workplace culture and benefits from coast to coast, from the Seattle Interactive Conference to the Walmart Women's Empowerment Summit to the National Academy of Sciences. She has been highlighted on platforms such as 90 Ideas in 90 Minutes, Women Lead Change, Women of Vision, the Groundbreakers Speaker Series, and the Shining Bright podcast. Beth received the 2018 Alumni Achievement award from Simpson College. She serves as a guest lecturer in the Drake University MBA program (where she also earned her MBA) and received the 2019 Young Alumni of Achievement Award by Drake University. She recently completed the Artificial Intelligence program at MIT.
Beth, a life-long amputee, also serves on the board for the Iowa Amputee Golf Association, raising scholarships for families affected by the trauma and impact of limb loss. She has a lifelong love of sports, having been a 3-time collegiate MVP, and coaches youth teams in basketball and softball, as well as leading her local Girl Scout troop. She also serves on the Women Lead Change steering council as well as serving on her local school board. Beth resides in Des Moines.
Patrick D. Smith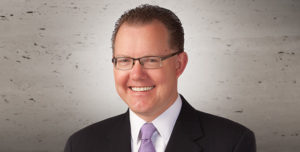 Patrick Smith, an Attorney with Fredrikson & Bryon. P.C., represents public and private sector employers in a broad spectrum of employment and labor matters, both inside and outside the courtroom.
For 25 years, Patrick has been trying and litigating cases before juries, judges, administrative agencies and arbitrators. He has defended clients sued for all manner of employment related claims, including discrimination, retaliation, wrongful discharge, FMLA, FLSA/wage and hour violations, defamation and employment torts. Patrick represents employers in the drafting, negotiation and enforcement of non-compete and trade secret agreements. He defends public sector clients (such as school districts, cities, counties and municipal utilities) in civil rights, due process, whistleblower and open records/open meetings disputes. In the traditional labor law arena, Patrick represents employers in grievance arbitrations, defends unfair labor practices charges before the National Labor Relations Board, advises on union avoidance, and handles collective bargaining negotiations.
Although a frequent litigator, one of Patrick's goals is to help clients avoid litigation. To that end, his practice includes consulting with employers on legal compliance, HR audits, drafting employment policies and handbooks, management training and internal investigations. He is a frequent presenter and publisher on a wide range of employment law topics. He is a frequent presenter and publisher on a wide range of employment law topics, including serving as the publisher of the "Iowa Employment Law Blog."
Mike Staebell
​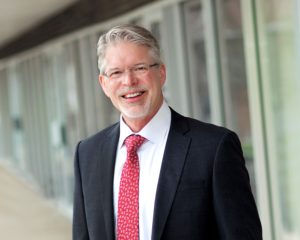 Mike Staebell retired from the U.S. Department of Labor, Wage and Hour Division (WHD), in December 2015 after 33 years of enforcing various federal employment laws. That included 17 years of direct investigation experience, followed by 11 years supervising other investigators. In his final five years with the agency, he served as District Director for the states of Iowa and Nebraska. Under his leadership, the Iowa-Nebraska office was consistently ranked as one of the most productive in the U.S.
Mike was responsible for enforcing all of the laws within the WHD's jurisdiction, most notably the FLSA, FMLA and Davis Bacon Act. Although not a lawyer, during his tenure at WHD Mike coordinated with the attorneys of the DOL's Office of the Solicitor to assist in the litigation of significant cases in courts and before administrative tribunals – including the first FLSA child labor death case in the nation prosecuted under the Child Labor Enhanced Penalty Program that was established under the Genetic Information Nondiscrimination Act; FLSA violations involving disabled workers of Henry's Turkey Service; and FLSA violations involving undocumented workers at Agriprocessors.
Mike is an acclaimed trainer and speaker. He has a keen understanding of the laws enforced by WHD, a practical perspective, the ability to speak to each audience's interests and make the complex understandable, an easy-going style, and a sense of humor that put him in high demand both publicly and within the agency itself. Mike created courses and trained WHD investigators throughout the U.S., including three-week Basic Training classes and sessions regarding new statutes and regulations. Mike presented to WHD's 2014 National Managers Meeting on worker classification issues. He has given literally hundreds of presentations to the public on statutes enforced by WHD and is a popular presenter to professional and industry associations throughout the Midwest and the country. Groups that have benefited from Mike's presentations include associations of human resources professionals, payroll administrators, bankers, CPAs, municipalities, counties, cooperatives, attorneys, grocers, and construction companies. Mike has trained managers and non-managers for employers and educational entities, as well as the staff of labor unions and worker advocacy groups.
With such extensive experience enforcing federal wage and hour laws, Mike brings unique skills and accomplishments that distinguish the Labor and Employment Section of Dickinson Law.
Things Mike Can Do
As a Compliance Specialist, Legal Paraprofessional, Mike works under the supervision of Dickinson's attorneys to help our clients understand and comply with the law. And because his knowledge is in federal law, he can serve clients anywhere in the nation. Mike can:
Perform preventative internal audits
Review policies, procedures, practices, job descriptions, reports, and forms to identify and help resolve issues regarding worker classifications (employee/independent contractor; exempt/non-exempt), timekeeping, overtime, youth employment, FMLA, prevailing wages, immigration labor standards, and more
Help employers prepare for and weather external investigations conducted by WHD and by related state agencies, such as Iowa Workforce Development
Consult regarding "What Would WHD Do?"
Provide litigation support on WHD-related claims
Provide expert witness testimony on WHD-related claims
Make presentations and conduct training sessions on WHD-related topics
Monitor DOL/WHD activities to provide alerts and assist in preparation regarding key developments
Education:
B.A., Westmar College, Le Mars, Iowa, 1975
Honors & Awards:
2009 – Secretary's Distinguished Career Services Award, chosen by the Secretary of Labor for sustained outstanding contributions to the Agency's mission
2007 – National team award for revamping WHD's Basic Training program for new Investigators
(involved a 13-week pre-class curriculum, plus three weeks of classroom training – that model is still used today by WHD)
2005 – Team award for creating WHD's first-ever national enforcement initiative (health care industry)
2001 – Award for national team that created and conducted training for all of WHD on total quality management principles
1988 – Second award for additional productivity team successes
1987 – Award for team that worked on productivity issues for the Midwest Region of WHD
Areas of Knowledge:
For 33 years, Mike enforced statutes under the jurisdiction of the U.S. Department of Labor, Wage and Hour Division, including the following:
Fair Labor Standards Act (regarding minimum wages, overtime, recordkeeping and youth employment standards)
Family and Medical Leave Act (regarding unpaid, job-protected leave for specified family and medical reasons)
Davis Bacon Act and Related Acts (regarding wages and benefits required of contractors and subcontractors on federally-funded or assisted construction and repair contracts on public buildings or public works)
Service Contract Act (regarding wages and benefits required of contractors and subcontractors performing services on prime federal government contracts)
Migrant and Seasonal Worker Protection Act (regarding wages, housing, transportation, disclosure and recordkeeping standards for migrant and seasonal agricultural workers)
Sections H1-B and H2-A of the Immigration and Control Reform Act
Alia Stowers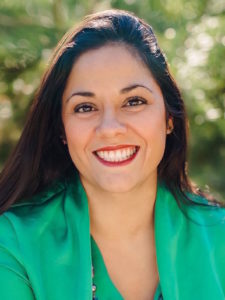 Alia Stowers, with Tarath, is a Leadership Consultant who works with organizational leaders and their teams. An engagement expert, her passion is in helping organizations create the kind of culture they want by empowering both leaders and front-line employees. She has been coaching leaders for 15 years and has a natural diagnostic gift when consulting with organizations. Her leadership training topics include engagement, strengths culture, diversity, communication, and team-building. Alia's communication and teaching style is fun, interactive, and unique. A natural communicator, she has her M.A. in Organizational Leadership from Evangel University, is a Gallup-certified strengths and engagement coach, and a certified Great Game of Business coach.
Dwight Taylor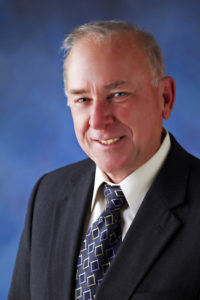 ​Dwight Taylor is a graduate of the Iowa Law Enforcement Academy and retired as a detective with the Urbandale Police Department.  During his 25 year career in law enforcement Dwight was trained in drug interdiction, which resulted in the seizure of $12,000,000 in cocaine and more than 100 pounds of marijuana.  Dwight was trained in surveillance, and interrogation techniques, and also received training by the United States Secret Service in questioned document examination with the primary focus on handwriting examination.  He holds the designations of Certified Drug Recognition Expert, and Certified Fraud Examiner.
In March of 1997 Dwight formed The DART Group.  A Company dedicated to workplace safety.  Dwight worked with other law enforcement officers and human resource professionals to developed programs designed to help companies in the private sector to implement drug free workplace policies, so that they may comply with the Iowa drug law.
Dwight has worked with companies across the country.  His client list includes Firestone/ Bridgestone Tire, Lennox Industries, Vermeer Corporation and Pella Corporation.  In addition to working with some of the largest employers in the state, he has also worked with companies with as few as 50 employees.
His services include training supervisors in the signs & symptoms of drug use for the purpose of gathering reasonable suspicion for drug testing, assisting in the writing of drug policies and providing awareness training to the general workforce.
The DART Group also provides training in workplace violence prevention, site security and executive protection.
Dr. Amy Willcockson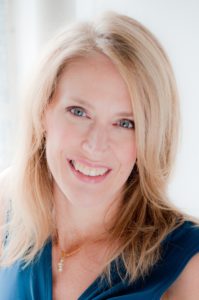 Dr. Amy Michelle Willcockson, D.C., CCWP, owns the consulting firm, Happy Health Habits, P.C., and is the statewide liaison for Live Healthy Iowa. Since receiving her Doctorate in Chiropractic in 1999, she has been a leading authority of the wellness movement. As a natural health care practitioner at the cutting edge of wellness science, she was 
among the first in the World to become a Certified Chiropractic Wellness Lifestyle Practitioner and serves on the 
Council on Wellness Lifestyle Science with The International Chiropractic Association.
Dr. Willcockson is a visionary health and wellness leader whom is gifted in building businesses, leaders and teams. She traveled the state as Director of Live Healthy Iowa from 2016-2018.
Since the beginning of her career, she has been a successful doctor, business owner, co-author, coach, consultant, trainer, and public speaker in her 20-year career, specializing in prevention education while motivating others to transform their choices and lives.
As chronic illness is the single greatest threat to our country, she is devoted to shifting the culture of society by creating communities of families living wellness lifestyles. Please join her transformation vision during this critical time to help make Iowa the #1 healthiest state!
Melissa G. Wright
Melissa G. Wright is the Community Outreach & Resource Planning Specialist for the Des Moines District of the US Department of Labor's Wage and Hour Division. She is responsible for all educational outreach and strategic enforcement planning for the district, which encompasses all of Iowa and Nebraska. Melissa was an Investigator for five years prior to this position and conducted many complex investigations relating to the Fair Labor Standards Act, Family & Medical Leave Act, Davis Bacon Act, and more. She has been in federal service for over twelve years also serving in the US Air Force. She graduated from Drake University and earned both her Bachelor's and Master's Degrees in Public Administration.
Breanna Young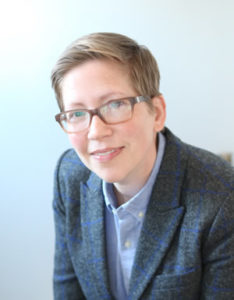 Breanna is an estate planning attorney with over 10 years of experience assisting farmers, individuals, families, and small businesses with planning for the future.
Estate Planning
Individuals with modest to vast estates, including large family farms, rely on Breanna's guidance as they develop succession plans, including complex estate planning documents, sell assets to trusts, establish businesses (entity formations and buy-sell agreements), and otherwise optimize their estate planning.
Breanna has assisted clients with premarital agreements, charitable giving planning, grantor trusts, GRATs, charitable trusts, QTIP trusts, and limited-liability companies, among other vehicles.
She also represents fiduciaries in administering estates, trusts, guardianships, and conservatorships.
Breanna is a compassionate and understanding advocate, advising same-sex couples and gender nonconforming individuals in their estate planning, organizing and planning for succession of businesses, and tax planning. For transgender individuals, she guides clients through legal name changes, and the resulting changes needed on governmental documents, including birth certificates and Social Security cards.
Tax
Breanna prepares annual income tax returns for her individual and business clients. She also helps them understand the tax implications of potential business strategies, contracts, and entity choice. Breanna frequently collaborates with clients' CPAs and financial advisors to formulate and implement tax planning strategies.
Awards & Honors
Fellow, The American College of Trust and Estate Counsel (2015-present)
AV® Preeminent™ rated by Martindale-Hubbell. The highest peer rating standard. This rating signifies that a large number of the lawyer's peers rank him or her at the highest level of professional excellence for their legal knowledge, communication skills, and ethical standards.
Charter Member, Iowa Academy of Trust & Estate Counsel (2012-present)
Iowa State Bar Association Probate, Trust, and Estate Planning Section; she has served as Section Chair, Vice-Chair, and Council Appointee