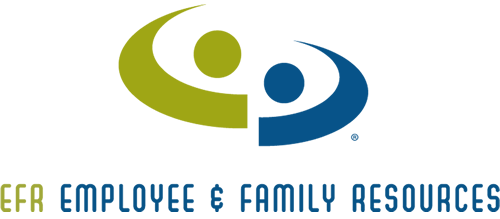 Employee & Family Resources (EFR) is a non-profit human services organization dedicated to helping people manage life challenges so they can reach their full potential.
Our national, full-service Employee Assistance Program (EAP) provides a comprehensive single-source solution to create and maintain healthy, productive workplaces. With a full suite of resources, EFR's EAP provides employees and their family members with the tools to identify and resolve issues before they result in productivity losses, diminished performance, absenteeism, burnout, and other costly concerns.
EFR's Wellness Benefits encompass all dimensions of wellness, empowering employees to total well-being. With interactive resources and technology tailored to support employee success, EFR seamlessly integrates EAP and Wellness Benefits to allow organizations to expand their offerings with one vendor.
Additionally, EFR offers professional solutions including workplace training, crisis response, and management resources.
To explore our services, please visit https://efr.org/tour-of-services/