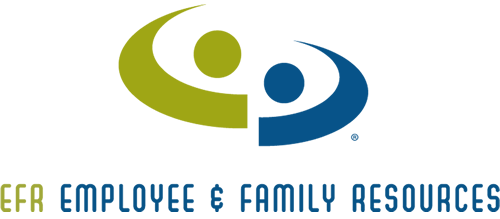 EFR is a non-profit human services organization dedicated to helping people manage life's challenges at work, school, and home so they can reach their full potential.
Our national, full-service Employee Assistance Program offers a single-source solution to support companies' most vital asset: employees. Personal issues and challenges at home can impact job performance, productivity, and health, ultimately affecting a business' bottom line. Our EAP integrates services and resources to help employees and their families identify and resolve personal problems before resulting in costly repercussions.
We support productive, effective workplaces through professional solutions such as workplace training, integrated wellness benefits, leadership coaching, crisis response, and management resources. Our services are comprehensive, distinctively integrated, and a single-source solution for employee well-being and improved workplace culture.