Conference Schedule: Thursday, April 6th
 Please be advised this schedule may be subject to change
8:00 AM – 8:30 AM – Lite Breakfast 
Keynote: 8:30 AM – 9:30 AM
KEYNOTE: Work as We Know It Is Broken. Here's How We Can Fix It
Michael Puck
MORE INFO
Here's how we can fix it. Most of what we've internalized about the employee-employer relationship comes from the Industrial Revolution, well over 100 years ago. Workplaces are less dangerous now, and we have more bells and whistles, but the foundation of employment remains unchanged. It outlived its usefulness a long time ago and can no longer address the demands and expectations of today's workforce. In this revealing presentation, you will learn how a simple three-step process can create a purposeful relationship with your employees. You'll leave empowered to leapfrog your competition in the war for talent, substantially increase productivity, and turn employees into highly engaged business partners.
What your audience will take away:
Research-based insights on what today's employees expect and how your business can benefit.
A revolutionary approach on how to structure a win-win dynamic between employers and employees.
A three-step model for initiating a paradigm shift for attracting, engaging and retaining employees – despite zero talent pools, skill shortages and a recession.
Intended Audience: Private Sector / Public Sector
---
Michael Puck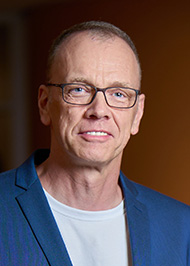 Global Partner Human Insights
UKG

Michael Puck is a business innovator and change agent; he helps companies turn people-centric problems into competitive advantages. His multicultural background, 25 years of hands-on HR experience, and passion for people fuel his goals as a global partner in the Human Insights Group at UKG. Puck graduated from the German Air Force Academy. During his time as an officer in the military, he earned a degree in business and a postgraduate degree in economics from VWA in Essen, Germany. Additionally, Puck is a Senior Certified Professional with the Society of Human Resource Management (SHRM-SCP), a published author, 2x TEDx Speaker, and the President of an animal-focused nonprofit in Tennessee that aims to save 1 million dogs by 2030.
SESSION 1: 9:45 AM – 10:45 AM
Team Engagement: It's Time to Expose the Lies and Start Leading
Monte Wyatt
MORE INFO
Millions of people are quitting their jobs.
Why?
The pandemic! Lazy, entitled, good-fer-nuthin' youngsters! Gen Z'ers! Millennials! Baby boomers…
…Wait a sec. Isn't that everyone?
The Great Resignation and Quiet Quitting.
Millions of US workers have said, "I'm done". It's an exodus.
But people are walking for a reason. And it's not what executives think, "Nobody wants to work anymore…" that's not a Great Resignation. That's the Great Denial.
If you want to keep your employees, here are four things you can do:
Stop relying on perks. Game rooms will get people in the door. But people keep people there.
Take ownership. Building trust is not a practice, it's a result. Take ownership of your actions, words, and follow-through. Exemplify competence and commitment.
Start caring. A 50-dollar gift card for 50 hours of overtime is a slap in the face. Learn about your employees on a human level so you can appreciate them right.
Lead people, manage processes. Management is a role, leadership is a behavior.  People want to be led. No one wants to be managed. 
So don't be part of the Great Excuse. Be a great manager by creating competent and productive team members. And be a great leader with passion and focus that inspires others to do great things.
This is the way to an appreciated, valued, and excited workforce.
This is how we end the Great Resignation and Quiet Quitting and start the Great Reignition.
Learning Points:
Blaming employees for lack of engagement has become commonplace, completely missing the bigger picture of commonplace mismanagement. You will gain insight on how to increase organizational engagement.
Building trust with the workforce is the result of management exemplifying competence, commitment, and communication. Gain new skills on gaining and keeping trust.
Caring about employees needs to stretch beyond perks and benefits to real human appreciation to build a deeper emotional connection. Learn how to create an emotional connection between you, your team and your organization.
Management is just a role, but leadership is a behavior practiced through passion and focus that influences. We must be leaders and managers today. Learn how to easily be both.
Intended Audience: Private Sector / Public Sector
---
Monte Wyatt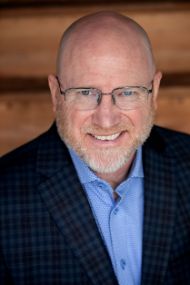 CEO / Executive Development Facilitator
AddingZEROS Executive Development
Monte Wyatt keeps people working. His purpose is to create re-engagement to end the turmoil: from the Great Resignation to The Great Recession and everything in between.
Monte is the CEO of AddingZEROS, enabling organizations to retain and grow their workforce. He brings over 30 years of remarkable leadership, business, and personal development experience to executives and business owners to create emotional connections with their organizations and teams.
Monte gained his work ethic growing up on a family farm in Iowa. He went from sowing corn to sowing seeds of success for 14 years in corporate America, leading, managing, and training teams.
He has been recognized as a Wall Street Journal and USA Today Best-Selling Author with his book, "Pulling Profits Out of a Hat," a 2023 Top 30 Organizational Culture Global Guru, in the 2022 Success 125 by Success Magazine and the Brainz 500 influencer list for 2021. Monte can wrestle a pig. They both get dirty. And they both like it.
Homeland Security Investigations – Mutual Agreement Between Government and Employers (IMAGE) Training – Fostering Compliance Through Education and Partnership
Samantha Macken
MORE INFO
Homeland Security Investigations (HSI) is responsible for enforcing the nation's immigration and customs laws. In 2006, to minimize the vulnerabilities that help unauthorized workers gain unlawful employment, the Mutual Agreement between Government and Employers (IMAGE) program was created. The goal of the IMAGE program is to reduce the employment of unauthorized workers through outreach, education, and training.
Participating in the IMAGE program reduces unauthorized employment and minimizes the use of fraudulent identity documents.
This IMAGE training event will cover topics such as:
Overview of the IMAGE program and its benefits to businesses
Overview of the Form I-9, to include some common mistakes businesses make when completing the form
Overview of the HSI Worksite Enforcement Strategy
Basic training on detecting fraudulent documents
Intended Audience: Private Sector / Public Sector
---
Samantha Macken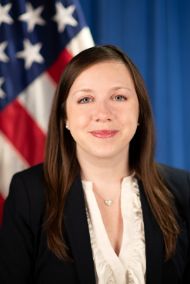 Program Manager
Homeland Security Investigations
Samantha Macken is the Homeland Security Investigations (HSI) national program manager for the IMAGE program. She has worked with the government as a contractor and federal employee for 13 years spanning an array of subject areas from student visas to national security to labor exploitation. She has been the IMAGE program manager since August, 2022 and looks forward to expanding and improving the relationship between government and employers.
Solving for the Employee Engagement Puzzle
Milan Batinich
MORE INFO
---
Milan Batinich
Director
A.W. Companies, Inc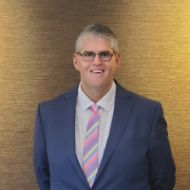 Milan draws from 20 years of contact center operational experience from American Express and Blue Cross Blue Shield, and sales management experience.  Milan strives to improve companies' hiring, onboarding, training, and employee engagement practices through The Predictive Index.  Milan holds several Certifications with The Predictive Index and Stanford University School of Medicine for Human Behaviors & Psychology for High Performance.
Leadership 201 Is Often Overlooked for New Leaders
Dan Kopp / Mike Juech
MORE INFO
How often do we hire or promote new leaders and neglect to train them in leadership for their new roles?
All too often.
Join us as we discuss leadership, leadership tenets, and leadership support so you can continue to grow as a leader while also supporting the development of emerging leaders who work for you.
Learning Objectives:
Identify Key Leadership Traits that Help You Grow
Define Specific Tenets that Can Positively Affect Your Leadership
Empower You to Describe and Explain Your Leadership Style
Extend Your Leadership Knowledge to Support Emerging Leaders
Intended Audience: Private Sector / Public Sector
---
Dan Kopp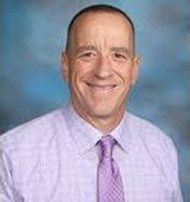 Co-Founder
Leading Like a Buffalo
Dan is originally from Platteville, WI. After high school, he entered the United States Army as a military police officer serving in Frankfurt, Germany, The Republic of Panamá, and Fort Devens, MA. Dan served in various leadership roles in the military prior to transitioning into public education where he taught and ultimately held several executive roles.
In 2019, Dan and two partners started Dinamico, where he works as a compensation expert and helps their partner clients refine the art of aligning compensation with employee input. With DinamiComp® their clients create and easily manage compensation systems that help them attract candidates who fit, retain great people, build trust with their employees, and ensure compensation equity.
In July 2022, Dan followed his passion and started Leading Like a Buffalo, and continues to train, coach, and mentor leaders across the country.
Dan practices situational leadership while focusing on those he serves.
In September 2022, Dan released his first book: The Power of Me Leadership: 9 Leadership Tenets for EVERY Leader, in which he discusses tenets that will help everyone become a better leader.
---
Mike Juech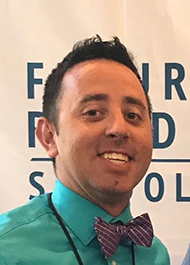 Co-founder
Leading Like a Buffalo

Mike is originally from Cedarburg, WI. He started his career in the middle school classroom and has continued his professional journey into executive leadership roles. Mike studied at the University of Wisconsin-Whitewater, Concordia University Wisconsin, and Edgewood College in Madison, WI where he ultimately completed his doctoral work in the area of high-achieving organizations.
Mike continues to grow and learn as a leader while supporting others to increase their leadership skills and abilities. His leadership style focuses on building strong relationships that help individuals and teams grow together.
In 2022, Mike cofounded Leading Like a Buffalo, Inc., with a focus on helping leaders grow and organizations thrive.
Reasonable Accommodations and the Remote Worker – Are Your Essential Functions Still Essential? What is Reasonable and What is Not?
Thomas Cunningham
MORE INFO
This presentation will discuss 10 accommodations normally and requested and whether they still are considered reasonable or unreasonable. Is on-site attendance an essential function of the job? In the wake of COVID, many employers enacted flexible hybrid remote work policies. Recent cases have held that such policies may render remote work a reasonable accommodation under the Americans with Disabilities in some circumstances. We will analyze these decisions and suggest some considerations for employers in view of this development. This also will include a discussion about the interactive process and will touch upon FMLA / ADA interrelatedness.
Learning Objectives:
Review and familiarize audience with law of reasonable accommodation under ADA
Learn and understand from recent cases what accommodations are considered reasonable and how this is evolving with remote work
How to draft flexible hybrid remote work policies that will preserve essential functions and not require permanent full-time remote work as an ADA accommodation
Learn additional strategies for job descriptions and performance reviews and the accommodation process
Intended Audience: Private Sector
---
Thomas Cunningham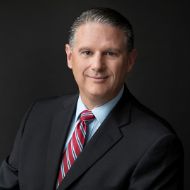 Attorney/Shareholder
Nyemaster Goode, PC
Thomas M. Cunningham is the Chair of the Labor & Employment Law Department at Nyemaster, Goode, P. C. in Des Moines, Iowa.   Tom has been honored by being admitted to membership in the peer-reviewed societies Best Lawyers in America, Benchmark Litigation, Iowa Super Lawyers, Great Plains Super Lawyers and Chambers USA Leading Lawyers for Business, all in the area of Labor & Employment Law and related litigation.  He received his undergraduate and law degrees from the University of Iowa. His practice consists of representing private and public sector management clients in all areas of labor and employment law, with an emphasis on trials in federal and state courts and administrative agencies, including discrimination and civil rights cases, and FMLA, ADA, wage/hour, OSHA, MSHA, and affirmative action matters. In addition, Tom represents employers in the traditional labor law arena, having advised employers in union avoidance tactics and organizational campaigns and defended employers from unfair labor practice charges before the National Labor Relations Board.
SESSION 2: 11:00 AM – 12:00 PM
Employer obligations and best practices for responding to an Iowa Civil Rights Act complaint
Joe Austen
MORE INFO
The Iowa Civil Rights Act prohibits discrimination in employment on the basis of protected characteristics. The first half of this presentation will outline employer's obligations under the ICRA. The Iowa Civil Rights Commission is an administrative agency tasked with enforcing the ICRA. The second half of the presentation will focus on the ICRC investigative process and detail how employers can effectively respond to a complaint.
Learning Objectives:
Teach attendees about their obligations under the Iowa Civil Rights Act.
Inform attendees about the Iowa Civil Rights Commission and its role in enforcing the Iowa Civil Rights Act.
Teach attendees how to adequately respond to a complaint filed with the Iowa Civil Rights Commission.
Intended Audience: Private Sector / Public Sector
---
Joe Austen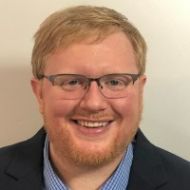 Attorney 1
Iowa Civil Rights Commission
Joe Austen is an attorney with the Iowa Civil Rights Commission. The Commission is a neutral, fact-finding agency, and its mission is to end discrimination within the state of Iowa. He received his Bachelor's degrees in secondary education and English from the University of Iowa in 2004, and his J.D. from the University of Iowa in 2010. His past experience included a decade of running a solo practice focusing on criminal defense, appeals, and consumer bankruptcy.
The Top 5 Killers of Productivity in Your Business and How to Address Them
Lori Vande Krol
MORE INFO
When productivity is lacking, it can impact all areas of your business – financial results, team dynamics, organizational culture, motivation, attendance, quality of products and services, and overall success and growth. Are your employees as productive as they can be? Are you building a productive environment for yourself and others? You may be surprised at some of the factors that contribute to the productivity of your employees and your organization. 
Join Lori Vande Krol, Productivity Expert and Owner of Life Made Simple, as she shares the top 5 killers of productivity in a business and learn tips and strategies to build an environment and culture that contributes to optimal productivity, growth, and success. 
Learning Objectives:
Understand how business productivity impacts many organizational areas
Look at your own Business Productivity Scorecard
Identify the top 5 killers of business productivity
Learn tips and strategies to address each of the top 5 killers of productivity
Intended Audience: Private Sector / Public Sector
---
Lori Vande Krol (She/Her/Hers)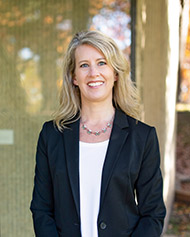 Owner & Productivity Consultant
Life Made Simple, LLC
Lori Vande Krol is a productivity consultant, speaker, and trainer who helps busy professionals and growing businesses around the world implement systems to increase efficiency and success. Lori has developed programs that help her clients tackle overwhelm by better managing time, space, and information. Her work has resulted in savings of thousands of dollars and hundreds of hours for her clients, in addition to a considerable reduction in stress and frustration.
After receiving a BS in Mathematics from Iowa State University, Lori worked 13 years as an Actuary and Risk Manager in a Fortune 500 company. During this time, she spent 10 years studying for and passing the rigorous series of actuarial exams. But eventually she realized being an actuary was not her true passion. Lori saw there was a need to help those that, like herself, often feel overwhelmed with work and life. In 2005, Life Made Simple LLC was born with the mission of helping others live more productively, feel less stressed, and have more time for what matters most.
After several years of working with productivity clients, Lori used her experience and expertise to create The ProAction Planner™, a weekly planner utilizing the ProAction Process™ and a simple, unique layout to encompass everything needed for busy professionals to attack, overwhelm and reach their goals.
Lori's expertise has been shared around the world through various publications, tv, and radio, such as Bloomberg Business, The Sydney Morning Herald, Des Moines Living Magazine, FedEx.com, AmericanExpress.com, WHOtv, ScanSnapWorld, CentralJersey.com, Des Moines Amplified, and Blog Talk Radio, and as a contributing author for the Amazon Best-Selling book, One Habit for a Thriving Home Office: Killer Habits of the Happiest Achieving Home-Based Business People on the Planet.
Active in her industry, Lori is a Golden Circle member of the National Association of Productivity and Organizing Professionals (NAPO) and served on its Board of Directors from 2015-2018. She was honored with the NAPO President's Award in 2019. Lori received her Fellowship in the Society of Actuaries in 2000 and graduated from the Greater Des Moines Leadership Institute Class of 2015.
Lori lives in Des Moines, Iowa with her husband, three beautiful daughters, and two cats. When she isn't working on new ways to find and help clients, Lori enjoys working out, puzzles, reading, lounging by the pool, traveling with her family, and anything Disney.
The New Leadership KPIs
Ida Wood
MORE INFO
Learning objectives
Review of current employment trends (source:2020 Paychex, Inc/SHRM 2022).

Record 9.4 million job openings reported in May 2022, these workers know they have options.
The "great resignation"

Review of onboarding best practices and the employee life cycle. Where does your leadership count?

Recruit

Hiring strategy details
Total rewards strategy

Hire

Onboarding best practices

Retain

Culture evaluation and development • Communication and connectivity • Employee relations
• Workplace arrangements • DEI consulting

Develop/Inspire

Key Performance Indicators

95% of managers are dissatisfied with their traditional performance management.

The new KPI – Developing your strategy and

Keep People Interested

Power of your human capital management

Keep People Informed

Continued organizational commitments

Keep People Involved

Talent scarcity and strategic planning

Keep People Inspired
Intended Audience: Private Sector / Public Sector
---
Ida Wood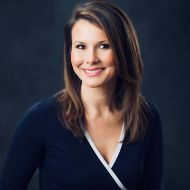 Business Development Leader
Paychex HR
Ida H. Wood joined Paychex (formerly Aureon HR) as District Sales Manager in 2019, bringing with her more than 15 years of experience in insurance, sales, leadership, HR solutions, technology, and business services. Her strong track record for delivering top performance and developing talent has continued to drive her motivation to grow the Iowa market and workforce.
Ida is a passionate mentor, volunteer and diversity equity and inclusion champion.  Ida earned a BSBA from Drake University, a Certificate in Economics from Technologico de Monterrey, and a Masters of Business Administration from the University of Iowa. She is a doctoral candidate at Franklin University.
Retention Revolution
Todd Saffell
MORE INFO
This presentation is designed for company leaders and influencers to understand retention in this job market. Old techniques and policies are inadequate in retaining quality staff and often actually drive top performers away.
Learning Objectives:
We are in the midst of the 5th great workforce revolution.
Retention is more important that recruiting.
Retention must be personalized.
Leaders have to adapt to the current workforce environment.
Intended Audience: Private Sector / Public Sector
---
Todd Saffell (He/Him/His)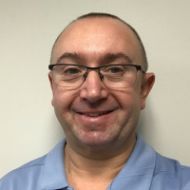 HR Director
Basepoint Building Automations
An experienced blend of military leadership and HR experience, Todd focuses his attention on addressing the number one people-issue affecting employers, disengaged workers. In addition to his daily work in the trenches of HR, he recently joined with a group of other HR professionals to create a HR community focused on Strategic HR and business impact. His practical tips provide leaders from the C-suite to the front line with a framework to improve workforce commitment and retention.
Looking Beyond Labels: Stigma Surrounding Substance Abuse and Reasonable Suspicion
Haley Pederson Hundley
MORE INFO
"Why can't they get clean? Don't they know they're going to lose their job?" Our narrative of people who have substance use disorders is deeply affected by stigma, and the stigma of addiction affects people in different ways. As a result, there are many ways in which people understand, perceive, and define stigma and its effects. In this training, participants will investigate stigma and its effect on individuals with substance use disorders in and out of the workplace. Then, participants will investigate the role of stigma in cases of Reasonable Suspicion and intervention with employees with suspected substance use.
At the end of this training participants will be able to: 
Recognize the three types of stigma associated with people that have a substance use disorder
Identify common perceptions, beliefs, and behaviors that promote stigma
Describe the problems caused by stigma in and out of the workplace
Define Reasonable Suspicion in a drug-free workplace and best practice for intervention with employees with suspected substance use
Intended Audience: Private Sector / Public Sector
---
Certified Prevention Specialist and Prevention Manager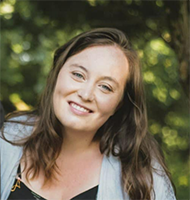 Employee & Family Resources

Haley Pederson Hundley is a Certified Prevention Specialist and Prevention Manager at Employee and Family Resources. Before moving into the Prevention Manager role, Haley served as a grant coordinator specializing in the field of opioid misuse prevention and general prevention services for 8 years.
Haley has earned her MHA from Walden University and her Bachelor of Science degrees in Psychology and Criminal Justice from Iowa State University. In her free time, Haley enjoys spending time with her
daughter and husband, reading, and baking.
Dangers of Drugs in Society
Dwight Taylor
MORE INFO
---
Dwight Taylor (He/Him/His)
Owner
The DART Group
Dwight Taylor is a graduate of the Iowa Law Enforcement Academy and retired as a detective with the Urbandale Police Department. During his 25-year career in law enforcement Dwight was trained in drug interdiction, which resulted in the seizure of $12,000,000 in cocaine and more than 100 pounds of marijuana. Dwight was trained in surveillance, and interrogation techniques, and also received training by the United States Secret Service in questioned document examination with the primary focus on handwriting examination. He holds the designations of Certified Drug Recognition Expert, and Certified Fraud Examiner.
In March of 1997 Dwight formed The DART Group. A Company dedicated to workplace safety. Dwight worked with other law enforcement officers and human resource professionals to developed programs designed to help companies in the private sector to implement drug free workplace policies, so that they may comply with the Iowa drug law.
His services include training supervisors in the signs & symptoms of drug use for the purpose of gathering reasonable suspicion for drug testing, assisting in the writing of drug policies and providing awareness training to the general workforce.
The DART Group also provides training in workplace violence prevention, site security and executive protection. 
SESSION 3: 12:45 PM – 1:45 PM
The Bermuda Triangle: A New Twist on and Old Favorite
Beth Coonan / Margaret Hanson

MORE INFO
In this session, we will provide a survey of new caselaw relating to the Americans with Disabilities Act, the Family Medical and Leave Act and Iowa Workers' Compensation laws. We will discuss their intersection, the implications associated with neglecting to address the totality of the circumstances.  Attendees will be able to work through actual scenarios highlighting the do's and don'ts of medical leave and return to work management. Through the application of sound legal principals and practical human resources management strategies, employers will be able to better manage employees on medical leaves and engineer successful return to work situations.
Learning Objectives:
We will discuss the practicalities of managing today's workforce in the context of medical leave and return to work.
We will cover new caselaw pertaining to the ADA, FMLA and Workers Compensation and will discuss medical leave management strategies.
Participants will work through scenarios with presenters to understand the intersection of these important laws.
Intended Audience: Private Sector
---
Beth Coonan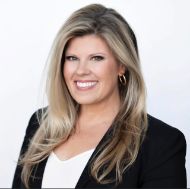 Shareholder
Dentons Davis Brown
Beth knows that the cornerstone of any effective human resources management strategy is a strong policy development and implementation process that adapts to the changing needs of her clients. Every report of discrimination, harassment or retaliation presents an opportunity for businesses to improve and every complex medical return to work situation or business visa conundrum presents an opportunity for businesses to foster a better connection with employees. From partnering with businesses to assess liability to training employees and fighting to protect confidential and trade secret information, it is important to Beth that her clients receive practical legal advice and a game plan for the future.
Employment
Beth represents businesses across a variety of industries including technology, manufacturing, and agriculture and partners with employers of all sizes to find solutions to their workforce-related challenges in a rapidly changing regulatory environment.
Hiring, Discipline and Discharge
Beth regularly works with employers to prepare enforceable employment agreements and when relationships break down, she devises creative solutions for separating employees while minimizing risk.
Family and Medical Leave Act, Americans with Disabilities Act, and Workers' Compensation
With an extensive background in workers' compensation, FMLA and ADA, Beth helps her clients manage medical leave and return to work issues without falling out of compliance.
Discrimination, Retaliation and Harassment
Beth partners with her clients to develop workable policies to prevent discrimination, harassment, and retaliation, and regularly provides training on these topics. She also serves as an independent investigator and is a certified mediator.
Restrictive Covenants
Having enforced and defended non-compete, non-solicitation, and other restrictive covenants on behalf of employers and employees and with talent management at a premium, Beth crafts these arrangements to protect her client in this highly competitive labor market.
Immigration
Beth works with employers to develop plans for recruitment and compliance when foreign-born talent is necessary. She guides employers through the business visa process and also advises on policies and procedures related to immigration.
Beth has experience handling:
H-1B visas and transfers
H-2A program compliance
L-1 visas
J-1 waivers
F-1 student issues, including STEM OPT
I-9 compliance and training
Experience
Long-term care facility: Provided general employment advice and counseling on a myriad of complicated situations for a long-term care facility amid the COVID-19 pandemic.
Manufacturer: Defended large manufacturer in a high dollar and complex lawsuit involving harassment discrimination assault and battery. Reached a low five-figure settlement, which was a positive outcome for the client.
Business: Successfully negotiated a complex retention arrangement for a C-suite employee of a highly visible business.
Manufacturer: Represented large manufacturer in administrative contested case litigation in front of the Iowa Workers' Compensation Commissioner where the claimant was permanently and totally disabled. Secured exceedingly favorable settlement.
Public retirement system: Defended a municipal retirement system in a certiorari action involving a member seeking to overturn a denial of an accidental disability pension. Defendant prevailed in having the writ annulled and costs assessed to the member.
Manufacturer: Represented heavy manufacturer in trade secret misappropriation enforcement action involving a former employee which resulted in the employee's payment of monetary damages and settlement.
Recognition
Chambers USA 2021: Ranked Labor and Employment, Iowa Band 3. Beth has been ranked since 2019.
The Best Lawyers in America© 2020, Labor & Employment Law and Workers' Compensation Law. Beth has been ranked since 2012 for Workers' Compensation and since 2018 for Labor and Employment.
Great Plains Super Lawyers, Employment and Labor Law since 2016. She was first named to the list in 2014 as a rising star.
Honors and Awards
Junior League of Des Moines, Sustainer of the Year Award, 2020
Des Moines Business Record Forty Under 40, 2011
Junior League of Des Moines, Community Service Award, 2010
Insights
Activities and Affiliations
American Immigration Lawyers Association
Iowa Association of Workers Compensation Attorneys
Iowa State Bar Association
Labor and Employment Law Section
Polk County Bar Association
Polk County Women Attorneys
Community Involvement and Pro Bono
Iowa Commission on the Status of Women, Chair
Iowa Department of Human Rights, board member
Drake University Law School Board of Counselors, board member
Dowling Catholic Riptide Swim Club, vice president
Des Moines Pastoral Counseling Center, board member
Greater Des Moines Partnership Talent Development Board, board member
Iowa Center for Economic Success Strategic Advisory Committee, member
Young Women's Resource Center Advisory Board, member
Presentations
Presenter, "Navigating Complex Return to Work Situations: Pandemic Issues and Beyond," Iowa Employment Conference, April 2021
Presenter, "Feed Your Mind – Navigating COVID-19: Vaccine, Leave, and Workforce Issues," FuseDSM, April 2021
Presenter, "Legal Implications of Diversity and Inclusion Initiatives," Iowa Employment Conference, October 2020
Presenter, "Hiring and Discharge," Union County Development Association, May 2020
Presenter, "COVID-19 and Iowa's Unemployment Compensation System," Iowa Association of Business and Industry, May 2020
Presenter, "Renaissance Executive Forum COVID-19," April 2020
Presenter, "Workers' Compensation and Risk Management," Master Builders of Iowa, February 2020
Memberships
Society for Human Resource Management
---
Margaret Hanson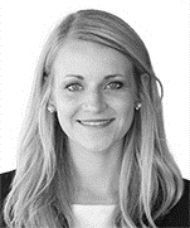 Title Shareholder
Dentons Davis Brown
Maggie focuses on employment litigation, employment practices liability insurance defense, and providing day-to-day and strategic advice to employers. Maggie's ability to navigate both the business and litigation aspects of employment law makes her an asset to her clients.
Employment Law and Litigation
Maggie defends a wide variety of employers including hospitals, municipalities, large and small businesses, from start-ups to Fortune 500 companies, rental property management companies, insurance companies, not-for-profit organizations, and manufacturers in disputes related to:
Labor and unions
Discrimination/harassment
Civil rights claims
FMLA interference and retaliation
Drug Testing
OSHA compliance
Wrongful termination
Retaliation
Breach of contract/non-compete agreements
Unemployment claims
ADA compliance and reasonable accommodations
Religious accommodations
COVID-19
She advises and defends employers, managers, and HR professionals in court, mediation, arbitration, and administrative forums, including Iowa Civil Rights Commission (ICRC), Equal Employment Opportunity Commission (EEOC), Iowa OSHA, OSHA, and Iowa Workforce Development.
Maggie also advises and counsels employers on how to minimize liability and exposure and avoid litigation by conducting employee trainings, drafting policies, advising on policy implementation, and reviewing existing policies and procedures for compliance.
Employment Practices Liability Insurance Defense
Maggie works with insurance companies and self-insured clients to defend a variety of employment-related claims and/or lawsuits. This includes defending employers through their employment practices liability insurance (EPLI) policies for wrongful termination, harassment/discrimination, retaliation, and other civil rights complaints.
Leadership
Maggie is a member of the Dentons Davis Brown Diversity, Equity, and Inclusion Committee. She also serves on the firm's Professional Personnel Committee, which handles attorney employment matters, including hiring, associate training. As an associate, Maggie previously served as the summer associate program coordinator and as the associate representative on the firm's Board of Directors.
Personal
Maggie is an active member of the community and has volunteered her time with several local non-profit organizations. For the last five years, Maggie has volunteered hundreds of hours of her time coaching middle school and high school mock trial teams. Maggie was born and raised in Des Moines, Iowa. She enjoys playing volleyball, watching Hawkeye football, and learning/speaking the Spanish language.
Experience
Bank: Defended an Iowa bank in a wrongful termination and whistleblower matter; settled the matter out of court, a positive outcome, and helped the client create new processes and procedures to reduce risk going forward
Agribusiness: Defended a cooperative in a wrongful death matter, successfully negotiated a confidential settlement, allowing the client to avoid the expense of litigation
Municipality: Led a large, confidential workplace investigation, interviewing over 25 employees
Financial Advisory: Defended the local branch and advisor of alleged sexual harassment; settled the case one week before a jury trial
Commercial Real Estate Company: Obtained a positive jury verdict in a breach of contract matter before the Polk County District Court which enabled the client to recoup some lost revenue
Municipality: Obtained a directed verdict in a breach of contract matter in a bench trial. Facing long litigation with numerous claims, with the directed verdict, the client saved significant money and time
Individual: Argued an immigration issue involving the constitutional right to counsel and related issues before the Iowa Supreme Court
Transportation Company: Successfully negotiated a favorable settlement with OSHA to reclassify and reduce penalties minimizing long-term and short-term risks following the death of an employee
Retailer: Successfully obtained dismissal of a case against a retailer through its EPL insurance carrier for alleged violations of Iowa's drug testing laws
Hospital: Defended and settled a wrongful termination suit against a hospital for under $10,000
Pro Bono, Individual: Obtained clemency from President Barack Obama for a federal prisoner who had been serving an extended sentence for non-violent drug offenses under sentencing guidelines no longer in effect
Manufacturer: Successfully negotiated an early settlement with OSHA. As part of the settlement, advised the client on changes to procedures to reduce risk of future accidents
Recognition
Great Plains Super Lawyers Rising Stars 2021: Ranked in Business Litigation. Maggie has been included on the list since 2016.
Honors and Awards
Greater Des Moines Leadership Institute, class of 2018
In the Media
Quoted, "How to write an effective employee handbook," Iowa Business Journal, February 2017
Insights
Dentons Davis Brown Employment and Labor Law Blog Contributor
Author, "Waiting for the COVID-19 Vaccine? Don't Waste Your Time, Create a Plan Now," Davis Brown Employment and Labor Law Blog, September 2020
Author, "Requiring Face Masks for Employees, Customers, and Visitors," Davis Brown Employment and Labor Law Blog, August 2020
Author, "Transitioning to a Permanent Remote Workforce," Davis Brown Employment and Labor Law Blog, August 2020
Author, "Growing Fears May Equal Growing Efforts to Unionize," Davis Brown Employment and Labor Law Blog, May 2020
Author, "It's Never Too Early to Have a Plan," Davis Brown Employment and Labor Law Blog, April 2020
Author, "Fight the COVID-19 Virus, Not Employee Protected Speech," Davis Brown Employment and Labor Law Blog, April 2020
Co-Author, "Employer Paid Leave Policy for Families First Coronavirus Response Act," Davis Brown Employment and Labor Law Blog, April 2020
Author, "Options for COVID-19 Reduced Work," Davis Brown Employment and Labor Law Blog, March 2020
Author, "Hijabs, Tattoos, Dreadlocks, and More: Grooming and Appearance Policy Drafting and Enforcement for Staying Out of Legal Trouble, Religious Accommodation and Discrimination," BLR, October 2019
Co-Author, "Bargaining Obligations when Acquiring a Unionized Business," Davis Brown Employment and Labor Law Blog, August 2019
Activities and Affiliations
Member, American Bar Association
Member, C. Edwin Moore American Inn of Court
Member, Defense Research Institute
Member, Iowa Organization of Women Attorneys
Member, Iowa State Bar Association

District 5C Representative, Board of Governors
Founder, Diversity Committee of the Young Lawyers Division

Member, Polk County Bar Association

Member, Board of Directors

Member, Polk County Women Attorneys
Community Involvement and Pro Bono
Coach, Valley High School Mock Trial 2014-2018; 2020-2021
Coach, Johnston High School Mock Trial 2018-2021
Volunteer, Big Brothers and Big Sisters of Central Iowa
Volunteer, Habitat for Humanity
Volunteer, Meals from the Heartland
Achieved clemency for a minor drug offender as Pro Bono counsel under the Obama Administration's Department of Justice Clemency Initiative
Presentations
Co-Presenter, "Independent Contractor Law Update," Iowa State Bar Association Corporate Counsel and Trade Regulation Seminar, September 2022
Co-Presenter, "FMLA Master Class," BLR, September 2019
Presenter, "Exploring the Interplay of the ADA and FMLA – Are you lost in the maze?" Davis Brown Spring Seminar, March 2019
Presenter, "Social Media in the Workplace," Greater Des Moines Partnership Small Business Workshop, February 2019
Presenter, "Sexual Harassment in the Workplace: it's on us," Iowa Association of Councils of Government Directors Retreat, December 2018
Presenter, "Sexual Harassment in the Workplace," Davis Brown Spring Seminar, April 2018
Panelist, "Drug Testing in the Workplace & Labor Market Information," Employers Council of Iowa, January 2018
Co-Presenter, "Top Five Things to Know When Hiring Someone," Greater Des Moines Partnership Small Business Workshop, October 2017
Presenter, "Under Pressure? HR Solutions to Hiring, Firing, & Discipline," Iowa Community Action Association Training Conference, July 2017
Presenter, "From Hire to Fire: Employment Issues for New Employers," Iowa Fruit and Vegetables Growers Conference, January 2017
Prior and Present Employment
Dentons Davis Brown (formerly Davis Brown Law Firm)
Employee Engagement: Creating an Engaging Work Culture
Libby Roberts
MORE INFO
Changes in the workforce require us all to pivot, assess, and refocus quickly. This session deals with what is and isn't working in the world of employee engagement and provides the tools to create an engaging work culture.
Learning Objectives:
Discuss and dispel common myths about employee engagement.
Explore why engagement is critical to organizational success.
Share best practices in employee engagement.
Examine the concept of "Quiet Quitting", what it is and what to do about it.
Intended Audience: Private Sector / Public Sector
---
Libby Roberts (She/Her/Hers)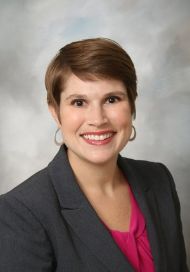 Senior Training Consultant
ATW Training Solutions
Libby is  a Senior Training Consultant at ATW Training Solutions.  Libby joined ATW in 2016 after spending nearly 10 years in banking, where she started in customer service and moved to management and talent development. She earned her bachelor's degree from Simpson College and holds a master's degree in Adult Learning and Organizational Performance from Drake University.
Libby's passion is people, and she strives to create an environment where all participants are welcomed, engaged, and challenged to move out of their comfort zones. Libby integrates instructional design, program development, and relationship building to her role as Training Manager.
Outside of work, Libby enjoys spending time with friends and family, attending concerts, and enjoying the great outdoors with her husband, Brett.
The Wellness of Gratitude – Creating Joy and Happiness for All
Ronee Andersen
MORE INFO
What if I could give you a free pill that would bring you joy and happiness?  What if this free pill could rewire your brain for happiness?  If you are interested in learning about this "free pill", this session has the information that will transform your brain and your workplace.
In this session for you. In this session, you will learn:
Learn how to practice gratitude and rewire your brain for happiness and joy!
Learn the 7 Scien. Proven wellness benefits of gratitude.
The 5 benefits of gratitude in the workplace.
How gratitude can transform your workplace.
How to build gratitude at your workplace, as an employee and a leader.
Intended Audience: Private Sector / Public Sector
---
Ronee Anderson

Owner
Coaching and Consulting by Ronee
Ronee Andersen is passionate about helping others become strong leaders and individuals both personally and professionally.   She founded Coaching and Consulting by Ronee in May 2019.   Her business focuses on helping others reach their full potential by leveraging leadership, emotional intelligence, team building, communication, and company culture.
Before starting her own business, Ronee worked in Human Resources for 20 years overseeing the HR function for eleven of those years.  She has experience working in companies from 50 to 6,000 employees.  Those companies have included family-owned businesses, private and publicly traded companies, as well as city and county government.  She has been a contributing member of the leadership and executive teams.
She has an MBA with an emphasis in Human Resources.   She is a certified coach through Coach Training Alliance.  Ronee, also, has an Advanced Certificate in Strategic HR from Cornell University, a Certificate in Organizational Analysis from Stanford University, and a Certificate in Talent Optimization from Predictive Index.
Exploring Employee Ownership Plans ("ESOPs")
Lindy Ireland
MORE INFO
An employee stock ownership plan (ESOP) is a qualified retirement plan, an employee incentive program, a succession plan, a market for non-publicly traded stock, and more. Here we will explore what an ESOP is, why ESOPs are not for every employer, and the numerous reasons to consider one which include: employers that want more retirement savings for their employees than provided by a matching 401(k) contribution, those who want to sell the company but also provide a retirement benefit for the employees, shareholders who do not want to sell to a competitor, and companies that want to get their employees invested in the success of the company.
Learning Objectives:
ESOP basics
The benefits of employee ownership
How ESOPs can be an effective succession strategy
Helping your employees understand value and how they influence it
Intended Audience: Private Sector / Public Sector
---
Lindy Ireland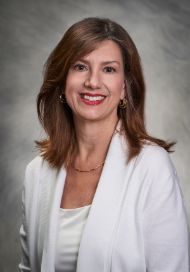 Vice-President
BCC Advisers

As Vice President and Shareholder of BCC Advisers, Lindy's practice includes valuation and consulting for ESOP companies and those exploring employee ownership. She combines experience and technical expertise with a personable approach, focused on an individual company's operational challenges and value drivers. Lindy has over thirty years of experience in financial compliance, planning and analytical roles. She joined the business valuation division of BCC Advisers in 2006, and is a frequent presenter at local, regional, and national ESOP events on topics related to employee ownership.

Affordable Insurance Options for Employers
Amanda Hull
MORE INFO
---
Amanda Hull (She/Her/Hers)
Engagement Director
Remodel Health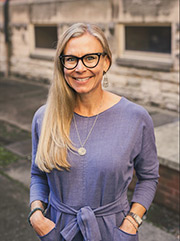 Amanda Brink Hull has over two decades of marketing and broadcast leadership before coming to Remodel Health in March of 2022; spending the last fourteen years at KCCI (CBS) in Des Moines as General Sales Manager. She is deeply passionate about helping others and strives for the overall wellbeing of our communities. Organic health and nutrition along with fitness have been the foundation of her life for decades; so much so that she was nominated to be a Hearst Wellness Champion helping employees lead healthier lives. As part of that role, she helped organize company walks/fundraisers for both the American Heart Association and NAMI. Working with small businesses and nonprofits has been one of the most rewarding aspects of her prior role. And serving as the voluntary Station Event Coordinator for the US Marine Corps Toys for Tots for ten years was most definitely a highlight. It has now grown it to be one of the largest Toys for Tots campaigns in the country!
Throughout her career she has been a tremendous leader sitting on several boards and committees (here in Iowa and in Washington DC) along with managing the multi-million-dollar revenue arm of a television station for fourteen years. She is a graduate of both the American Institute of Business and Simpson College along with having a Master of Science in Industrial and Organizational Psychology from Walden University.
Working for Remodel Health and helping nonprofits find better health benefits for their employees all while finding significant savings that can be reinvested into their mission really aligns with who I am as a person; both personally and professionally. I have been blessed to have found this opportunity helping others on a very meaningful level.
Amanda is also certified in personal training, nutrition, and health coaching through the International Sports Sciences Association and provides wellness coaching in her spare time. She cares deeply about the overall wellbeing of our communities and the people within them. Organic health and nutrition along with fitness have been the foundation of her life for decades.
Amanda resides in Altoona, Iowa with her husband Josh. They have one daughter, Maslyn who is finishing up her Associates in Business at DMACC and one son, Cameron who attends Southeast Polk High School.
How Do You Invest in Employee Emotional Wellbeing?
Jason Haglund
MORE INFO
The three years since the disruption, uncertainty, and anxiety of the pandemic have increased our collective exhaustion.  Employee emotional wellbeing has taken a toll impacting productivity and engagement. Everyone has been impacted, now what can you do?  
Join us for an active discussion where we will discuss different approaches based upon emerging employee expectations.  Employers are now expected to lead the conversation and open the door to openly discuss emotional wellbeing in the workplace.  Scarce resources, stigma, and fear can hamper employer ability to act. The steps provided will support employers who are actively engaged in acknowledging your workforce that is impacted by trauma, addiction and mental health challenges.
Learning Objectives:
Discuss how the pandemic and other disasters experienced over the past three years emotionally impacted your customers, employees and/or your colleagues/friends/family
Participants will be coached on strategies to acknowledge emotional struggles, prevent burnout, provide supports that assist in managing feeling overwhelmed/exhausted
Brainstorm your ability to promote meaningful conversation, challenging stigma and advocating for policy change and training in your workplace
Learn about Mental Health First Aid, a skills-based curriculum that assists you in identifying, understanding and responding to mental health and substance use issues.
Intended Audience: Private Sector / Public Sector
---
Jason Haglund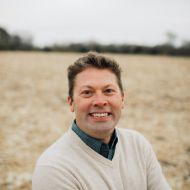 Senior Consultant
Rural Policy Partners
Haglund provides behavioral health subject matter expertise, public policy analysis, and system design consultation and is a founding member of Rural Policy Partners. Haglund brings with him over 20 years of experience leading, managing and navigating the behavioral healthcare system in numerous leadership and consultative roles.
Haglund provides candid guidance through challenging policy requirements. In addition, Haglund understands the uniqueness of rural Iowa and as a seasoned public speaker draws upon the lessons he has learned from his own multigenerational family farm. As co-owner of Boone County based Hickory Grove Family Farm, Haglund is the 5th generation to continue the
family farming tradition.
Keeping up with the constant evolving pace of science, technology, and management of uncertainty can be overwhelming. Haglund understands first hand juggling all of this is required to own and operate a technology informed, financially viable, sustainable family business. This unique perspective affords Haglund to lead engaging, relatable discussions on topics
such as stress management, emotional wellness, public policy, and burnout.
PREVIOUS ENGAGEMENTS
Iowa Employment Conference
IaPELRA Iowa Public Employers Labor Relations Association Conference
Iowa Department of Public Health
Iowa Caregivers
Iowa Mental Health Counselor Association Annual Conference
The Iowa Biotech Showcase & Conference
AEI Play Cultivating Curiosity (Art Educators of Iowa)
SPEAKING TOPICS
Farm and Ranch Succession Challenges
Emotional Wellbeing
Mental Health Literacy
Emotional Support During Disaster Response
Workplace and Employee Well-Being
Special Session: 2:00 PM – 3:00 PM
Providing Real Solutions for The Great Resignation and Quiet Quitting and Rocket Fuel for Employee Engagement.
Rob Dubin
MORE INFO
Employee engagement is at an all-time low and resignations at an all-time high. Traditional HR solutions of compensation and benefits are failing miserably to turn things around. Keeping people happy is paramount yet most of us don't understand the real sources of our own happiness or anyone else's. This seminar focused on the science of human happiness will help you understand what really works to increase engagement and reduce resignations and how happy employees increase profitability. The presentation is both informational and motivational and delivers actionable strategies, so the audience leaves with skills to increase their own happiness and help others find happier lives as well.
Key Takeaways
Understanding the real reason employees are leaving, why traditional HR measures are failing and what does work to increase engagement and reduce resignations?
Learn why happiness training improves everything from bad bosses to toxic corporate culture.
Statistics and strategies to get C-Suite buy in by showing how Happiness is Profitable.
Actionable strategies to make the audience members happier starting today.
 Intended Audience: Private Sector / Public Sector
---
Rob Dubin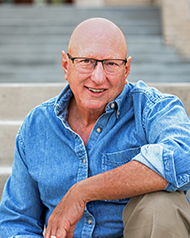 Keynote Speaker- Corporate Trainer
Rob Dubin
Rob Dubin was an award-winning filmmaker who traveled the world making TV programs and commercials for Fortune 500 companies. He is also a serial entrepreneur who created multiple 7 figure businesses. At the age of 42 Rob and his wife retired, sold their home, moved onto a 40' sailboat, and spent the next 17 years sailing around the world studying human happiness and fulfillment. Today Rob gives back by teaching courses in employee happiness which increase engagement, reduce resignations, and add to profits. Rob interweaves lessons learned while sailing with the science of human happiness resulting in memorable talks with immediately applicable strategies for his audiences.