Conference Schedule: Wednesday, April 5th
 Please be advised this schedule may be subject to change
9:00 AM – 10:00 AM – Registration / Lite Breakfast 
Keynote: 10:00 AM – 11:00 AM
KEYNOTE: Mental Wellness: How Leaders Create a Culture of Mental Wellness in the Workplace
Sonja Wasden

MORE INFO
Mental Health in the Workplace is a critical topic companies are needing further education on to improve their employee's mental health and over all wellbeing. The World Health Organization reported that Anxiety and Depression cost the world's economy $1 trillion each year in lost productivity and absenteeism. Since the pandemic there has been a 45% spike in Mental Health issues in the workplace.
With over thirty years of lived experience with mental health challenges, Sonja will inspire and impart unique insights, strategies, and life-changing skills to each and every attendee to help create a culture of mental wellness in their organization.
Learning Objectives:
Best Practices for creating open and inclusive discussions around mental health in the workplace.
4 Strategies for building a mentally healthy workforce.
Uncover mental health warning signs
3 Ways to tackle mental health stigmas in the workplace
How to co-create (employees and leadership) as a team, a culture of mental wellness.
Intended Audience: Private Sector / Public Sector
---
Sonja Wasden
Mental Health Keynote Speaker, Expert, Author, Advocate
Speaking Mental Health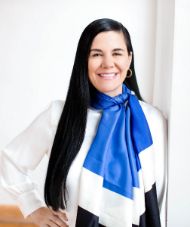 Sonja is a suicide survivor with over 30 years of lived experience with mental health challenges.  She is one of today's most insightful and inspirational speakers on mental health. Her award-winning and best-selling book, An Impossible Life, which details her struggles with mental illness, was featured on CBS This Morning as a story of hope.
Sonja's mental health advocacy work includes drug addiction recovery programs, homeless shelters, firefighters, police officers, veterans, women's prisons, and others.
Oprah Winfrey graciously participated virtually in one of Sonja's mental health book clubs' discussions to inspire the women inmates at Central California Women's Facility, the world's largest women's prison.
She has traveled the country speaking with Fortune 500 companies, not-for-profit organizations, government officials, advocacy groups, and top media outlets about the importance of mental health. Sonja has been an op-ed contributor in such publications as The Washington Post, Newsweek, The Hill, Ms. Magazine, Kevin M.D., NAMI (National Alliance Mental Illness), Oprah Daily, and others. She is a member of Newsweek Expert Forum.
Sonja interviews have been aired in all 50 states on local and national news including CBS This Morning and Tamron Hall Show. She has had the privilege of sharing her story and message of hope with millions of people. Sonja is passionate about helping individuals and organizations create open, inclusive, and educational conversations around mental health.
SESSION 1: 11:15 AM – 12:15 PM
Emotionally Healthy Workplaces: Policy vs. Reality
Jason Haglund / Renee Schulte
MORE INFO
Compounding stressors of the last 3 years have laid the groundwork for significant changes in the workplace. Is your workplace prepared to meet the growing needs to emotionally support your workforce and develop them professionally and personally? Creating a healthy workplace is more than just training, but rather creating healthy policies that build upon foundations of rejuvenation and recovery that supports your workforce and their mental health needs. Participants will outline a policy that they need to feel supported emotionally in the workplace. Discussion will follow about best practices for workplace wellbeing. We will discuss strategies for challenging the status quo and thinking outside the box.
Learning Objectives:
Identify an emotionally healthy workplace
Create steps to introduce healthier policies in the workplace that enhance their own work wellbeing.
Brainstorm ways to have the conversation about wellbeing with other employees, subordinates and supervisors.
Recognize the need for policies congruent to an emotionally healthy workplace
Intended Audience: Private Sector / Public Sector
---
Jason Haglund (He/Him/His)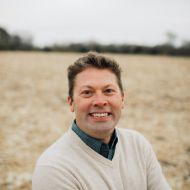 Senior Consultant
Rural Policy Partners
Haglund provides behavioral health subject matter expertise, public policy analysis, and system design consultation and is a founding member of Rural Policy Partners. Haglund brings with him over 20 years of experience leading, managing and navigating the behavioral healthcare system in numerous leadership and consultative roles.
Haglund provides candid guidance through challenging policy requirements. In addition, Haglund understands the uniqueness of rural Iowa and as a seasoned public speaker draws upon the lessons he has learned from his own multigenerational family farm. As co-owner of Boone County based Hickory Grove Family Farm, Haglund is the 5th generation to continue the
family farming tradition.
Keeping up with the constant evolving pace of science, technology, and management of uncertainty can be overwhelming. Haglund understands first hand juggling all of this is required to own and operate a technology informed, financially viable, sustainable family business. This unique perspective affords Haglund to lead engaging, relatable discussions on topics
such as stress management, emotional wellness, public policy, and burnout.
PREVIOUS ENGAGEMENTS
Iowa Employment Conference
IaPELRA Iowa Public Employers Labor Relations Association Conference
Iowa Department of Public Health
Iowa Caregivers
Iowa Mental Health Counselor Association Annual Conference
The Iowa Biotech Showcase & Conference
AEI Play Cultivating Curiosity (Art Educators of Iowa)
SPEAKING TOPICS
Farm and Ranch Succession Challenges
Emotional Wellbeing
Mental Health Literacy
Emotional Support During Disaster Response
Workplace and Employee Well-Being
---
Renee Schulte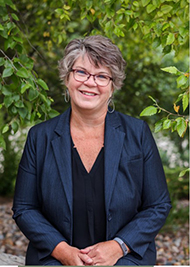 Senior Consultant
Rural Policy Partners
Ms. Schulte has over two decades of leadership experience in the behavioral healthcare field. Her work in the public and private sectors has given her a unique understanding of the complexities of delivering quality care.
Renee is nationally recognized for her expertise in behavioral health policy, system design,
financial analysis, and strategic planning. As a licensed mental health therapist, Renee has worked across an array of the care continuum including psychiatric hospitals, child welfare providers, and therapeutic foster care services.
She began Schulte Consulting, LLC in 2012. As a consultant she has worked with multiple states creating strategic plans, legislation, and best practice guidance in regulation and rules.
Renee has taught at multiple colleges and universities in the psychology department, encouraging the next generation to join in this important work.
PREVIOUS ENGAGEMENTS
Lead and Lift Podcast with Chabidaye Jaglal Ramnath
Iowa Employment Conference
Public Health Conference of Iowa
Iowa Department of Public Health
Iowa Caregivers
SPEAKING TOPICS
Helping overwhelmed female healthcare professionals find meaningful work and play by creating healthy policies at home,
work, and life (community).
Avoiding crash and burn in the healthcare field
Mental health advocacy
The Power of the Awareness Quotient
Jenn Peterson

MORE INFO
When we drive – we know what our cars can do, and we know where our blind spots are.  But do you know the extent of your personal power?  The extent of your organizational leadership's power? The extent of your organizational power?  And do you know where your professional the blind spots are? 
Many people don't really know themselves.  And Carter Cast, professor of business management for the Kellogg School of Management at Northwestern University says we have "blind spots because most of us have a hard time being objective about ourselves and our organizations." 
Outcomes:
1.  Identify their personal strengths and blind spots
2.  Identify their organizational strengths and blind spots
3.  Assist staff, leadership, and others in identifying their personal strengths and blind spots.
4. Learn how to maximize strengths and minimize their weaknesses.  Weaknesses of your employees, your leadership team, your organization, and yourself. 
Intended Audience: Private Sector / Public Sector
---
Jenn Peterson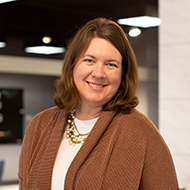 Talent Optimization Consultant
BecomeMore Group
Jenn has an extensive career in design and sales focused on aligning solutions to the needs of her clients. Jenn is a Talent Optimization Consultant with BecomeMore Group and leverages her experience and passion for working with organizations and individuals to level-up and be the best they can be through hiring top talent, aligning strategy and building dream teams.
The Ted Lasso Effect: Building Teams That Make Everyone Feel Like a Winner
Steve Hughes
MORE INFO
It seems more challenging than ever to engage and retain good people. What if you could build a more open, positive work team that helped people feel listened to and valued from day one? You can. And Ted Lasso has been showing us the formula in the wildly popular streaming series. This interactive program explores how you can elevate and empower employees everyone on your team using lessons from coach Lasso, insights from improv performers, and the latest scientific research on corporate teambuilding. And when your employees people feel seen, heard, and validated, they'll be more productive and never want to leave. #Believe
Attendees will be able to:
1. Create a more positive and welcoming corporate culture.
2. Increase engagement by actively entertaining ideas from all voices.
3. Be more collaborative at all levels on a consistent basis.
4. Improve communication and lead with clarity.
Intended Audience: Private Sector / Public Sector
---
Steve Hughes (He/Him/His)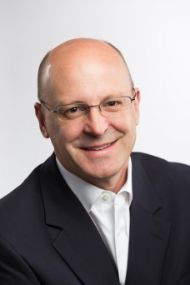 Consultant
Hit Your Stride, LLC
Steve Hughes is a sought-after speaker and consultant who helps people look and sound smart when they talk.  He's the author of Captivate and he has been featured in The Wall Street Journal and Businessweek. Steve is also the proud creator of "International Face Your Fears Day" celebrated on the second Tuesday in October. A former owner of a 50-person advertising agency, today he works with a select list of blue-chip clients including regional and Fortune 500 companies, national associations, courageous nonprofits, and leading universities. Steve holds a BA in French Literature and European History from the University of Kansas and an MBA in Marketing from Washington University's Olin School of Business, where he was awarded the prestigious Olin Cup.
The Next Stage of Employee Benefits and Engagement
Nataliya Stone
MORE INFO
Labor shortages are affecting all industries and are creating challenging business dynamics for many organizations.  During this session we will discuss how employers can improve employee benefits to help them recruit and retain best talent while they are enhancing employee engagement. We will also cover what changes we are seeing in the marketplace, compliance updates, merit increases, hybrid work landscape and emerging employee benefit solutions.
 Objectives:
Post COVID employer recruitment and engagement trends
Remote Work Considerations
Emerging employee benefit solutions
What to expect in the next 24 months
 Intended Audience: Private Sector / Public Sector
---
Nataliya Boychenko Stone (She/Her/Hers)

Senior Vice President, Shareholder
Holmes Murphy & Associates
As a key player of Holmes Murphy & Associates, Nataliya is dedicated to providing creative solutions and tools her clients need to design their employee benefit programs. A native of Ukraine and fluent in three languages, she has the skills necessary to communicate and implement employer sponsored benefits and initiatives to diverse organizations.  Nataliya specializes in healthcare data analysis, health care reform and legal compliance, cutting edge wellness programs as well as a full suite of employer sponsored benefit programs.  Nataliya is also a Holmes Murphy shareholder.
Nataliya joined the Employee Benefits Division of Holmes Murphy in 2006.  Prior to joining Holmes Murphy, she worked for Wells Fargo in Consumer and Business account management where she held a variety of advisory capacities involving life and health, investments and business financial services.
Nataliya is a frequent speaker on Health Care topics at local, regional and national industry events. She is currently working on her Doctorate Degree and also enjoys teaching employee benefits to the graduate students at Drake University as an Adjunct Professor. Nataliya earned her bachelor's degree in Finance and her master's in Business Administration at Drake University.  In addition, Nataliya holds her Certified Employee Benefit Specialist (CEBS), Group Benefit Associate (GBA), and Retirement Plan Associate (RPA) designations.
Nataliya is an active member of Greater Des Moines community, currently serving as the Board President on the Board of Directors for The Employee and Family Resources. In 2020 Nataliya was honored as the 2020 Emerging Woman of Influence by Business Record and The Federal Home Loan Bank of Des Moines.  In 2017 Nataliya was one of 15 executives who graduated from the Executive Education Center at Drake University's Leading Others program. In 2016, Nataliya received a Community Vision Award from the Greater Des Moines Leadership Institute and in 2012, she was honored as one of the Des Moines Business Record's Forty under 40 for her professional achievements and community involvement.
How to Lead with Love
Ramona Wink
MORE INFO
How to Lead with Love is a 60-minute presentation designed to teach attendees thoughtful ways to interact with others in the workplace that promote a healthy work environment for all. Audience members will learn skills that reduce tension, anxiety and discord and increase work satisfaction and mental well-being from a licensed mental health therapist. The practical tips and proven techniques are rooted in Cognitive Behavior Therapy, Positive Psychology and Mindfulness. Attendees will be inspired by stories that Ramona hears from her therapist's chair, with information changed to protect the client's confidentiality.
Attendees will learn and demonstrate the art of active listening.
Attendees will evaluate and elevate their own self-care by engaging in mindfulness meditation.
Attendees will learn and demonstrate fair fighting rules to decrease workplace conflict.
Attendees will learn how to interact with people they disagree with by demonstrating respect.
Intended Audience: Private Sector
---
Ramona Wink, LMHC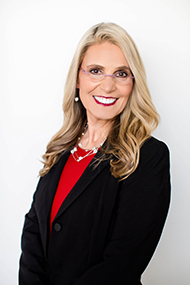 Licensed Mental Health Therapist and Motivational Public Speaker
515 Therapy and Consulting
Ramona Wink is a licensed mental health counselor and motivational public speaker with 515 Therapy and Consulting in West Des Moines.
As a therapist, Ramona sees individuals and couples. She combines her innate ability to connect with people in an authentic manner with her educational training and her own life experience to support her clients as they navigate the journey of life. https://www.515therapy.com/ramonawink
Ramona is passionate about her motivational speaking role because it allows her to make a positive impact on even more people. Ramona's superpower is to share the stories that she hears in her therapist's chair, with details changed to protect her clients' confidentiality, normalizing the fact that mental health issues are real! Her messages are packed with tools and techniques that audience members can learn to achieve and maintain mental wellness. https://www.515therapy.com/speaking
Appointed by Governor Kim Reynolds, Ramona serves on the Iowa Board of Behavioral Sciences.
How and When to Give Up Power: Tools and Strategies to Help Leaders Navigate Spaces
Dr. Daniel Zinnel
MORE INFO
This interactive and engaging session will provide practical strategies and tools to help support leaders in navigating spaces with an anti-racism/oppression and diversity, equity, and inclusion lens. In this session, participants will also learn practical strategies and tools to guide conversations with leaders on if and when to give up power. Finally, participants will go home with the framework to create a pipeline for advancement within their institution.
Learning Objectives:
How and when to give up power: tools and strategies to help leaders navigate spaces
Take away at least three strategies or tools to help support leaders in navigating spaces with a DEI lens
Learn at least three questions to help guide conversations with leaders on if and when to give up power.
Gain access to a framework to create a pipeline for advancement
Intended Audience: Private Sector / Public Sector
---
Dr. Daniel Zinnel (He/Him/His)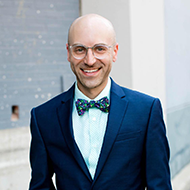 President and Founder
Growth and Joy, LLC
Dr. Daniel Zinnel is a facilitator, speaker and learner. Authenticity, intentionality, humility, compassion, and joy are his leadership values. In 2020, he launched Growth and Joy, LLC to help individuals, businesses, and organizations develop proactive, practical, and purposeful leaders. He has trained and spoken to over twenty thousand individuals on a variety of topics including leadership, power and privilege, LGBTQ inclusion, and building your personal brand. Daniel was previously on faculty as an adjunct at Des Moines University and Iowa Central Community College. He developed One Iowa's LGBTQ Leadership Institute, was part of a team that created the 4Equity Tool, and has previously served on the curriculum committee of the Greater Des Moines Leadership Institute. Daniel has over 10 years of nonprofit administration and leadership including currently serving as the CEO of Proteus, Inc. and previously as the Executive Director of One Iowa. He serves as Tri-Chair of the Social Capital within Capital Crossroads, Vice Chair of the John Stoddard Cancer Center, Vice Chair of the Iowa Primary Care Association, and is on a variety of other community boards and advisory councils.
Daniel earned a Doctorate of Education in Leadership from Creighton University, M.A in Health Studies from the University of Alabama, B.A. in Liberal Arts with Psychology and Sociology Minors from Grand View University, and A.A. from Iowa Central Community College. He has formal training through the Perception Institute on explicit and implicit bias, stereotype threats, and racial anxiety. In 2021, Daniel was recognized as a business leader to know in the Des Moines Business Record's Book of Lists. He was awarded the Community Vision Award for Challenging by the Greater Des Moines Leadership Institute in 2019. In 2018, Daniel was named the Influencer of the Year at the Young Professionals Connection and Des Moines Register Young Professional of the Year Awards. He received the Des Moines Business Record's Forty Under 40 award in 2015. Daniel also received the Karen Packer Spirit of Collaboration Award at the Iowa Cancer Summit in 2012.
SESSION 2: 1:15 PM – 2:15 PM
Dos and Don'ts for Hiring Prospective Employees
Brent Hinders / Eric Updegraff
MORE INFO
Hopkins & Huebner's team of employment law experts will discuss the do's and don'ts of hiring questions and examinations for prospective employees.  The presentation will include what questions not to ask a prospective employee; when and how to evaluate an applicant's health and ability to perform a job, and; how to use and keep confidential background checks and personality tests among other topics.  Questions and hypothetical situations posed by audience members are expected and encouraged during this presentation.
Intended Audience: Private Sector / Public Sector
---
Brent Hinders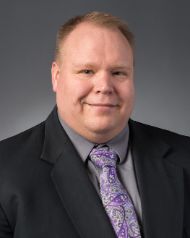 Attorney at Law
Hopkins & Huebner, P.C.
Brent Hinders has been practicing law in Iowa for over 15 years. Brent is a graduate of Simpson College and Drake University Law School. He has substantial experience in advising boards on legal matters, interpreting ordinances and statutes, writing policies, reviewing and recommending modifications to ordinances, negotiating collective bargaining agreements, representing municipalities in court and has tried numerous jury and non-jury trials.
Brent is a former assistant Warren County attorney. He has represented clients on cases involving on a wide variety of municipal law issues, including: wind turbine issues, agricultural exemptions for property, zoning issues, takings issues, and writs of certiorari. Brent has represented municipal boards of adjustment, Zoning Commissions, and drainage districts.
---
Eric Updegraff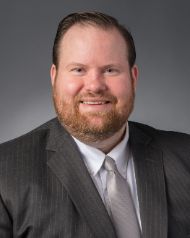 Attorney at Law
Hopkins & Huebner, P.C.
Eric Updegraff has practiced law in Iowa for over 15 years. Eric is a graduate of Simpson College and University of Iowa College of Law. Eric has represented public and private employers regarding city and state code, as well as state and federal law compliance. Eric is a frequent seminar speaker and has presented on topics including drug testing, return to work issues, disabilities in the workplace, the interview process; job descriptions, unemployment hearings, employment law updates, employee classification issues, discipline policies, and how to write an effective employee handbook. Eric Updegraff has been included on the Iowa Rising Stars List by Super Lawyers for six years in a row.
Regulating the Heat: Navigating Emotionally Charged Conversations
Gilmara Vila Nova Mitchell
MORE INFO
Learning Objectives:
Describe different stress responses that we experience ourselves and others experience
Identify strategies to regulate the heat that correlate to your stress response
Explore specific phrases to help navigate difficult conversation.
Reflect on meaningful connections back to your daily life.
 Intended Audience: Private Sector / Public Sector
---
Gilmara Vila Nova-Mitchell (She/Her/Hers)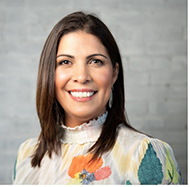 DEI Director
IMT Insurance
Gilmara Vila Nova-Mitchell is a Diversity, Equity, and Inclusion Consultant and IMT Insurance DEI Director. She is on a mission to put people first in the workplace and help others do the same. Born in Brazil, Gilmara's interest in DEI began when she immigrated to the United States. Her personal experiences as an immigrant, and a woman of color greatly impacted her perspective on inclusion. As she designed organizational systems that attended to all people, Gilmara learned firsthand that inclusive leadership was an essential component of any organization's success.
Through her signature style of heart, honesty, and thoughtful inquiry, Gilmara helps people create relationships and cultures that are inclusive, expansive, and deeply connected. She works with leaders to learn how to effectively respond to the opportunities and challenges presented by diverse workforces, unfamiliar markets, and rapid shifts in the competitive landscape.
For almost two decades, Gilmara has helped organizations become more inclusive through her engaging DEI sessions, transformative executive coaching, and innovative systems redesign. In addition to working at IMT, Gilmara enjoys supporting leaders through her collaboration with the amazing team at Sarah Noll Wilson Inc., as well as through her own consulting firm, Inklude.
Gilmara holds a Bachelor of Multicultural Education from FUMEC University (Brazil) and a MSE in School Counseling from Drake University. She has doctoral studies in Organizational Development with a focus on trust in the workplace. She is also a proud mama to two incredible and strong daughters.
Employee Engagement Is Not A Myth!
Steve Winshel
MORE INFO
Every employer wants their team to be more engaged with the benefits and programs you offer.  But the many promises made by vendors rarely deliver.  The key to engagement for health and wellness programs is to stop treating employees like patients; instead, treat them like consumer.  In this talk, I will explain what this means and how to ensure that employees will sign up for, and then stick with, your programs.
Why do so many programs promise engagement but fail – I will explain.
What can you do to increase engagement – I will provide answers.
How do you keep employees engaged over the long term – I'll share the secrets.
How to apply these principles across the organization.
Intended Audience: Private Sector / Public Sector
---
Steve Winshel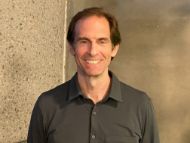 CEO
FULLFILL
Steve Winshel is a serial entrepreneur with an academic background, trained as a cognitive scientist (B.A. Stanford, Ph.D. Princeton). His motivation has always been to solve problems—the more difficult they are and the more people they affect, the better. In recent years, his focus has been on helping people embrace healthier lifestyles by bringing highly effective programs to the workplace.  He has served as the CIO of Beachbody, President and co-founder of Real Appeal, and CEO and co-founder of FULLFILL.  He created FULLFILL to help employers achieve true whole person wellbeing and increase retention while reducing detrimental physical and mental health conditions.  The company's goal is to help tens of millions of people lead healthier and happier lives—all while saving the country money in healthcare costs.  On the side, he writes novels because everyone needs an occasional break from work.
Trauma-Informed Empathy for Leaders
Molly Mackey
MORE INFO
Those in health care may recognize the concept of Trauma-Informed Care. However, a trauma-informed approach shouldn't just be limited to healthcare. A trauma-informed empathetic approach can be applied to work and personal settings.  A TIE approach emphasizes curiosity over judgment and questions over certainty. The approach emphasizes building relationships based on understanding.
Learning Objectives:
Review the history and importance of a trauma-informed approach
Define and apply a trauma-informed approach to leadership
Show the impact of institutional betrayal on retention
Learn trauma-informed empathy strategies and how to implement them in the workplace
Intended Audience: Private Sector / Public Sector
---
Molly Mackey (She/Her/Hers)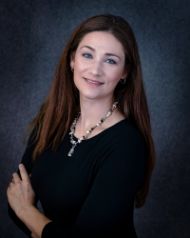 Chief Learning Officer
LEAdeRNship Institute, LLC
Molly J. Mackey received her undergraduate degree and Masters of Business Administration from the University of Iowa. In the fall of 2021, she earned her Certified Professional of Talent Development (CPTD) designation from the Association of Talent Development. She has a passion for business, strategy, leadership and learning.
Molly has over 17 years of business and speaking experience. She currently serves as the Director of Knowledge Acquisition and Transfer at Optimae LifeServices and chief learning officer at the LEAdeRNship Institute, LLC. She has taught business classes at a collegiate level since 2009 and currently partners with community colleges offering continuing education to businesses.
Motivating Teams to Have Good Ripple Effect
Lisa Even
MORE INFO
More than ever before, it is difficult to motivate employees, leadership, and contractors. It feels like there is limited time for engagement and motivation efforts, and it's even more frustrating stressing about team culture or watching good employees switch organizations.
Join me to discover ways to Have Good Ripple Effect. We will focus on strategic techniques to motivate and keep staff, leadership, and contractors in the post-covid world. Let's shift perspective and maximize your time, energy, and efforts. Participants will walk away with tactics and a high-level corporate engagement outline for 2023.
Learning Outcomes: 
Develop shared language culture statements (attitudes, norms, beliefs)
Identify team and individual motivators
Discuss daily culture builder moments
Construct a culture outline for 2023
What you can expect:
Leadership doesn't happen tomorrow at noon, it happens today…in every moment, situation, and scenario. I invite you to be part of an energetic, yet practical and implementable session that is scenario-based. Let's take your real-life situations and formulate new ways to build your team culture to Have Good Ripple Effect.
Intended Audience: Private Sector / Public Sector
---
Lisa Even (She/Her/Hers)
Speaker, Coach, Joy Connoisseur
Lisa Even
Lisa is a corporate culture junkie, turned entrepreneur, who is cheering loud for all those who want to Have Good Ripple Effect.
She delivers high-energy keynotes and workshops that challenge leaders, teams, and entrepreneurs to think beyond their backyards, and realize that they happen to the world, and not the other way around.
Trained in Public Relations and Public Administration, Lisa has a unique background in ops leadership and project management. She attributes her credibility to R&R Cafe, the tiny cafe in Eastern Iowa where she waitressed in high school, and the first group of direct reports that she had in corporate America, those 65 people did more than they will ever know!
Through Speaking at conferences and annual retreats, team workshops in organizations (big and small). and lxl coaching, Lisa helps individuals and teams make a BIG splash and Have a bigger and better Ripple Effect!
Embracing the Informal
Bill Dean
MORE INFO
In this session the participant can expect to learn the most value asset, their employees and safeguard against losing them by creating a safe and supportive environment utilizing a mental wellness program that promotes a culture of trust & support while developing healthy teams & a healthy bottom line.
Learning Objectives:
Protect your people
Supporting your most valuable asset by understanding safety & support concerns.  Better meet your employees where they are at…
Safeguard your departments
Support your departments by identifying sociological dynamics areas that can impact safety, morale & productivity…
Developing shared language & increased retention
Developing shared organizational language by creating an environment of trust.  Increased effective communication = retention prevention!!!
Self-Care resources
Providing self-care approaches to your organization while expanding access to mental wellness resources. 
 Intended Audience: Private Sector / Public Sector
---
Bill Dean (He/Him/His)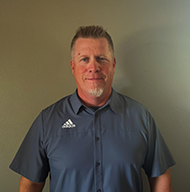 Director
Accentus Health
Twenty-four years of success in the Behavioral/Mental Health and Coaching professions. COSMH works with parents, schools, organizations, & their student-athletes to provide support, tools, and coaching directly to families to create a Mental Health Safe Environment and develop Forever Maintenance plans.     As a result, dreams, goals, and outcomes are achieved by our Student-Athletes & their Families as they learn to manage and apply their playbooks in Social, Academic, and Athletic settings!
SESSION 3: ​2:30 PM – 3:30 PM
Preparing for and Defending an I-9 audit
Lori Chesser
MORE INFO
After a break during the pandemic, I-9 audits are on the rise.  Employers were provided Covid-19 protocols to hire and review documents remotely, which are set to expire in 2023 and require follow up action to confirm work authorization. The list of acceptable documents provided by the government is only a fraction of documents that may be used to show work authorization. Electronic I-9s and document storage systems have made the audit process even more complex. In this session, we will sort out these and other sources of confusion to help you be ready if ICE comes knocking and understand the audit process, including fines and appeals available.
Learning Objectives:
Learning the steps you can take to be audit-ready
How to manage I-9s for workers hired using Covid-19 protocols
What to expect in the audit process
Understanding fines and appeal options
Intended Audience: Private Sector / Public Sector
---
Lori Chesser (She/Her/Hers)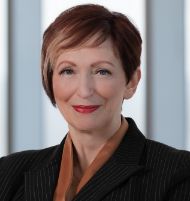 Immigration Department Chair
Dentons Davis Brown
Lori Chesser is a preeminent immigration lawyer and advocate. With a degree in finance, she initially practiced corporate law. Recognizing the need for immigration services in Iowa, she developed that practice and has worked primarily in immigration law for more than 30 years.
 Lori assists employers, business owners, and individuals as they navigate the complex U.S. immigration system. Her clients range from small businesses to Fortune 500 companies in sectors including healthcare, IT, insurance, agriculture, chemical, higher education, churches, and other non-profit entities.
 She also advises employers in I-9 compliance and defends them in Immigration & Customs Enforcement (ICE) audits. She has been a member of the American Immigration Lawyers Association Verification and Documentation national liaison committee for several years, liaising directly with ICE and related agencies to clarify the process and advocate for improvements.
 One client recently provided this feedback, "I feel like I get top-notch really high-quality work from her; she's so knowledgeable about the industry and has a ton of experience. She's good at helping with strategic planning and whether it's implementing a new policy or trying something new, she can really provide that expert opinion and advice. Her advice goes a long way."
Shattering the Status Quo
Scott Burgmeyer
MORE INFO
Organizations have bold goals and develop tactics and strategies to achieve these goals.  Then the organizations focus on day-to-day work takes priority.
During this session we will explore:
The symptoms and causes of status quo
The forces preventing individuals and organizations from moving away from the status quo
Actions individuals can take to level-up – day after day, month after month, and year after year
Strategies organizations can take to:

Recognize where they might be accepting the status quo AND what can be done
Determine how to BE more and DO more with the resources it has RIGHT NOW – without creating chaos
Intended Audience: Private Sector / Public Sector
---
Scott Burgmeyer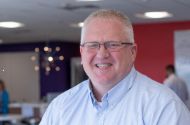 Founder
BecomeMore Group
Scott Burgmeyer, Leadership Excellence, Quality, Lean, Six Sigma & Baldrige Guru, is the founder & CEO of BecomeMore Group. For over 30 years, Scott has worked and consulted in manufacturing, technology, education, finance and health care industries.  Scott has held QA Manager, CI Manager, Human Resources & Talent Director, SVP Quality & Improvement, and Chief Improvement Officer titles.
As a Master Black Belt and creator of The DMAIC Way®, Scott's goal is for everyone to Make it Better!  Make it Stick!
Understanding Team Dynamics: Enneagram Core Motivators
Erin Lego
MORE INFO
Team dynamics for today's leaders are challenging. How team members show up and react to one another can make or break a team. In this session, learn the three core motivations of the Enneagram and how they drive behavior. When you and your teams understand the core motivators and how they and others show up in stress, it can shift the dynamics by allowing team members to grow in self-awareness, gain perspective, and offer compassion.
Learning Objectives:
Understand the three core motivators of the Enneagram personality archetypes.
Introduction to the nine Enneagram archetypes.
Recognize how stress shows up for each of the nine Enneagram archetypes.
How to bring the core motivations lens back to your team and leaders.
Intended Audience: Private Sector / Public Sector
---
Erin Lego (She/Her/Hers)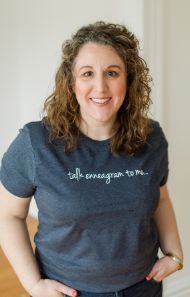 Leadership Coach
Erin Lego Coaching
Erin is an experienced Leadership Coach with more than 1,200 logged hours of formal coaching conversations. She's passionate about helping leaders and teams work better together through gaining greater self-awareness, building trusted relationships through understanding how people relate to one another, and improving communication along the way.
CREDENTIALS
Associate Certified Coach with the International Coaching Federation
160+ hours of coach specific training complete with accreditation through the International Coach Federation
Certified Enneagram & Relationship Coach with InnerLife Skills
The Future of Employment Screening
Alan Kinsey​
MORE INFO
---
Alan Kinsey (He/Him/His)
Vice-President
Inquirehire, Inc.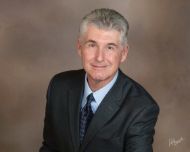 Alan Kinsey is Vice President of Inquirehire, a national provider of human resources solutions. Alan is a graduate of Southeast Missouri State University with Bachelor of Science in Marketing, and he has more than 25 years of Fortune 500 executive management experience in computer software, outsourced services and consulting.
At Inquirehire, Alan is responsible for the company's overall growth strategy with a particular focus on technology driven hiring process solutions.
Alan has spoken on the topic of human capital management to a number of local and state SHRM chapters, several state banking association human resource groups, and many other organization's training and education events.
Getting Comfortable Being Uncomfortable
Lisa Behrends
MORE INFO
We all see situations and others through a different lens. Each of us has our own perspective on what we think we see. In today's work culture there are hot button issues we have to face as a team. Learn how as a team and individually you can collaborate and work cohesively toward a common goal.
To create a culture of improved wellness and high performance
To learn how employees can be seen and for their voice to be heard
To align with the leaders above you
To find ways to resolve conflict and find cohesiveness
Intended Audience: Private Sector / Public Sector
---
Lisa Behrends (She/Her/Hers)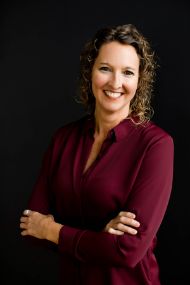 Business Strategist
Non-Profit Sector
Lisa is a business strategist and an executive in the nonprofit sector. In addition, she has traveled the globe to 21 countries and has brought the globe home hosting countless international students. These experiences have equipped her to connect with people from different backgrounds and cultures. Organizations and individuals started to ask Lisa how to create connections and bring people together. In all of her work with organizations and individuals, she has realized the skills needed to connect people with different perspectives that work leaders need today in a hot button climate.
Lisa has 14 years skilled in presentation composition, and engaging, articulate audience presentations. She loves to speak and coach! She has been a public speaker for human trafficking awareness and food insecurity for schools, clubs, churches, and businesses. Lisa has now turned these awareness strategies into workshops to introduce proven tools to allow anyone to connect, learn from one another, and work toward a common goal in the face of hot button issues. She coached basketball and volleyball at the collegiate level.
Lisa energizes, encourages, and knows how to command a room. She loves building her social and professional network! Lisa is involved in her community and is active member of the West Des Moines Chamber of Commerce. She is a member of the Greater Des Moines Leadership Institute Community Leadership Program Class of 2023.
Why Kindness is Scary
Melissa Vine

MORE INFO
In this session, speaker, therapist, nonprofit director, and domestic violence survivor Melissa Vine candidly shares her three biggest failures (of relationship, character, and career), identifies the shame issues that each brought to the surface, and proposes how intentional discomfort (courage) can improve our relationships with our self and others.
Learning Objectives:
Improve mental wellness through exploration of failures and their accompanying shame.
Normalize shame by discussing it more openly in order to experience personal and professional growth.
Improve relationships with self and others through authentic living
Intended Audience: Private Sector / Public Sector
---
Melissa Vine
Executive Director
The Beacon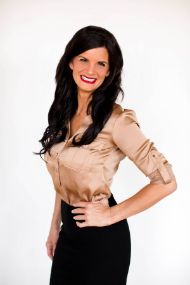 Melissa Vine, MA, LMHC, a licensed mental health counselor with 13 years of experience in business ownership, is a professional speaker (www.melissavine.com) and the Executive Director at The Beacon, a trauma-informed, equity-centered home and programming for women recovering from domestic violence, incarceration, and substance use. As a speaker, leader, and domestic violence survivor, she passionately empowers others to act with courage in the face of life and work challenges. She received a bachelor's in Communication Studies in 2002, graduated summa cum laude with a master's in Professional Counseling in 2016, and is a JD Candidate at Drake Law School as an Iowa State Supreme Court Scholar. Melissa was the Nexstar Media/WHO-13 2022 Remarkable Woman of the Year, in the 2021 class of the Des Moines Business Record's Forty Under 40, 2018 recipient of One to Watch, and the 2014 recipient of Service Business of the Year. She has spoken for the Business Record's Fearless launch, Iowa Board of Regents Campus Safety and Security Summit, Arts Midwest, Iowa Healthcare Financial Management Women's Conference, Young Professionals Connection Gala, the UNI Center for Violence Prevention, and the Iowa Small Business Summit. Melissa lives in West Des Moines, Iowa with her four teenage boys.
SESSION 4: 3:45 PM – 4:45 PM
The Great Resignation and Top Issues Business Are Facing
Danielle Atchison
MORE INFO
In this presentation, Danielle Atchison of the Mdivani Corporate Immigration Law Firm will discuss current insights into the Great Resignation: what is it, key drivers, highest employee turnover populations/demographics. Danielle will also touch on the on the "Quiet Quitting" trend – what is it and what employers can learn from it. Best practices for remote & hybrid work and virtual / electronic I-0 issues and much more.
The "Quiet Quitting" trend – what is it and what employers can learn from it
Recruiting, Retention, Onboarding: H-1Bs, TNs, J-1s, Green Cards, Work Permits
Virtual and Electronic I-9 Issues
The rise of the GIG economy
Intended Audience: Private Sector / Public Sector
---
Danielle Atchison (She/Her/Hers)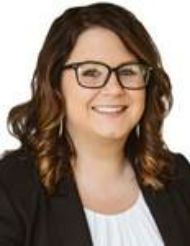 Business Immigration Lawyer
Mdivani Corporate Immigration Law Firm
Danielle practices in the area of corporate immigration law. She assists employers with immigration compliance plans, policies and procedures, I-9 audits, E-Verify compliance, and immigration related defense from ICE worksite enforcement investigations. Danielle assists the firm's clients with visas for international personnel, investors, and executives, including E-1, E-2, L-1, H-1B, P, O visas, and employment-based green cards.
Bar Admissions
• Missouri, 2014
• Kansas, 2015
Education
• University of Missouri-Kansas City Bloch School of Management, M.B.A., 2019
• University of Missouri-Kansas City School of Law, J.D., 2014, Cum Laude
• University of Missouri-Columbia, B.A., 2010
Teaching
Ms. Atchison is an Adjunct Professor of Law by the University of Missouri-Kansas City School of Law. She teaches practical, hands-on credit hour courses every year, alternating between Corporate Immigration Compliance, U.S. Employer Options for International Personnel Visas, and Relief for Immigrant Survivors of Domestic Violence under Violence Against Women Act.
Professional Memberships / Leadership
• Missouri Bar, YLS District 3 Representative, Secretary/Treasurer
• Missouri Bar, Immigration Law Committee Past-Chair
• Kansas Bar Association, Board of Governors
• Earl O'Connor Inn of Court, Co-Treasurer
• Lawyers Association of Kansas City, President-Elect
• Johnson County Bar Association, Board of Directors
• Federal Bar Association, Secretary
• Association for Women Lawyers of Greater Kansas City
• Kansas City Metropolitan Bar Association
• American Immigration Lawyers Association
Professional Recognition
• Kansas Bar Association, Pro Bono Award, 2017
• The Missouri Bar, Pro Bono Award, 2017
• KCMBA Volunteer of the Month, 2017
• Thomson Reuters: Super-Lawyer Rising Star, based on ratings by her peers, 2019 & 2020
• Missouri Lawyers' Media Women's Justice Pro Bono Award, 2020
• Missouri Lawyers' Media Up-and-Coming Award, 2020
• The Missouri Bar Pro Bono Publico Award, 2020
• The Missouri Bar Tom Cochran Community Service Award, 2020
Transform Silos to Pillars – Going from Hate to Help
David Porter
MORE INFO
Everybody wants to tear down the silos. In this session, David Porter will take you on a journey to save time and energy by simply transforming your silos to pillars of your business and your culture. Silos have so much to offer and when you understand that you will never want to tear down another silo again.
Learning Objectives:
Understand that silos are a natural part of a business that can be used to increase the organization's production.
Discover the simple method to navigate silos to leverage their power to build corporate culture.
Identify the power of process and how process creates momentum in your leadership.
Learn the 4-step approach to become a shoulder-to-shoulder leader.
 Intended Audience: Private Sector / Public Sector
---
David Porter (He/Him/His)
Attorney
Porter Law, LLC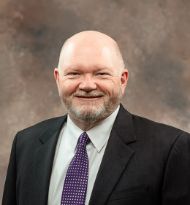 David Porter helps people either prevent problems or solve them with simple, sustainable strategies. David has been supporting businesses for over 30 years in private practice, in-house legal roles and as a compliance officer.  David is first and foremost a businessman who understands that law is a part of business and does not run the business.  So, his advice is focused on achieving business objectives, not checking legal boxes.  In addition to his law practice, David runs The New Watchman, where he a coaches and trains business leaders to create sustainable systems to support consistent, positive outcomes.  David spent 20 years as a professor at Webster University and has authored three books on building the elements of successful outcomes for customers and teams.
He earned his bachelor's degree from William Jewell College and his law degree from the University of Notre Dame Law School.  David and his wife, Lydia, have four grown children and live in Lake Ozark, Missouri.
Juris Doctorate – University of Notre Dame Law School
AB – William Jewell College
david@porter.law
Unlocking Greatness Through Servant Leadership
Crystal Neubauer
MORE INFO
The most effective leaders get results by bringing out the best in others.  In this presentation, you'll learn how servant leaders think and lead differently to inspire greatness – and in the process, discovering their own greatness.
Unlocking Greatness outlines:
Participants will discover the core principles of servant leadership and how they correlate to their roles
Participants will learn how to maximize influence by providing first-rate service as a business partner.
Participants will understand the difference between top-down leadership and servant-leadership
Participants will gain ideas for how we can make others great (and in the end, make ourselves great!)
Intended Audience: Private Sector / Public Sector
---
Crystal Neubauer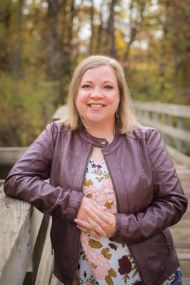 Speaker and Author
Growing Forward, LLC
Crystal Neubauer is fiercely passionate about helping individuals, teams, and organizations get "unstuck" so they can fulfill their potential. She brings more than 20 years of training and speaking experience. In addition, she has 15 years of leadership experience which includes the oversight of training departments, event planning teams, and non-profit volunteers. Her experience in the corporate world entails the development and implementation of successful leadership development programs from the ground up.
She released her first book, "Unstuck: Overcoming the Thresholds that Limit Us" in December of 2020 and is currently writing her first leadership book with an anticipated release date in late 2022.
Crystal is a sought-after speaker for corporate conferences, women's retreats, training workshops, and leadership events and has featured on webinars, podcasts, and virtual events.
Her many years of leadership experience in financial services, ministry, and education provide her with a wealth of experiences, insight, and knowledge. In addition to holding a bachelor's degree in theology, Crystal is also a Registered Corporate Coach (RCC™) and a Certified Professional in Training and Development (CPTD).
Age-Inclusive Management Strategies
Brian Kaskie​
MORE INFO
---
Brian Kaskie (He/Him/His)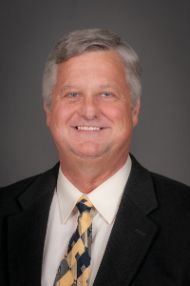 Professor
University of Iowa
Brian Kaskie is a gerontologist who has studied the intersection between aging and work for more than 20 years. He has evaluated programs concerning aging workers in California, Colorado and Iowa, collaborated with the TIAA Corporation to illuminate the challenges presented by an aging academic workforce, and directed an investigation of America's older workforce for the United States Senate Special Committee on Aging. In collaboration with the nonprofit Transamerica Institute and with support provided by the Next50Initiative, Brian directed the Colorado Above-Fifty Employment Strategies (CAFES) study and then created the Colorado Age Inclusive Management Strategies (AIMS) platform. The AIMS platform offers information for employers to learn about the positive value to recruiting and retaining experienced employees, and offers a set of organizational assessments to identify different strategies that might be pursued. Over the past year, the AIMS platform onboarded the "first generation" of 34 Colorado employers. With so many entering their retirement years with the potential of living to 100,  today's older Americans want and need to extend their working lives, especially those who have experienced setbacks during the COVID pandemic. Through this work, Brian Kaskie seeks to better understand what leads employers to recognize value in America's aging workforce and move to adopt age-inclusive management strategies.
Give Me Some Chocolate…I'm Stressed!
Desi Payne
MORE INFO
Nobody is immune to stress.  It affects your health, personal life, and professional life.  You will learn how to make the necessary changes to manage or even eliminate stress out of your life.
Learning Objectives:
Participants will learn the consequences of not managing stress
Participants will learn how to 1) Make lifestyle changes, 2) Let go, 3) Laugh more
Participants will learn how to be more resilient in life
Participants will learn the benefits of laughter
Intended Audience: Private Sector / Public Sector
---
Desi Payne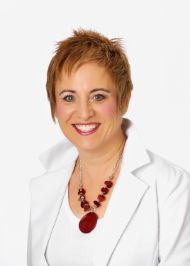 Motivational Humorist, Speaker, & Trainer
desipayne.com

Desi Payne, also known as The Attitude Adjuster, loves to motivate employees by helping them reduce stress and adjust their attitudes to create a positive work environment.   Desi has over 25 years of experience as an entrepreneur, customer service and leadership trainer, and award-winning entertainer.   Desi is a John Maxwell Leadership Trainer.  She is also an international speaker with the John Maxwell Team.  She is the author of Do You Work with the Living Dead? and Give Me Some Chocolate…I'm Stressed!
She has shared the stage with John C. Maxwell and opened for Nick Vujicic for an event with 10,000 teens in an open arena in Texas.  She is a regular guest on WHO-13 TV Hello Iowa program.  She is married to Craig, her wonderful husband, and has two grown amazing children.
Addressing the Impact of Family Caregiving on the Workforce
Lindsey Niemeier
MORE INFO
With an estimated 53 million informal caregivers in the US today, the caregiving crisis is here and growing. One in five full-time employees are providing care to a loved one, and struggling to balance the responsibilities and challenges of caregiving with their workload and professional goals. Learn how empowering family caregivers to care for themselves as they care for their loved ones supports broader organizational DEI and people strategies, drives employee
engagement and productivity and reduces absenteeism and turnover. Navigating the caregiving journey is extremely challenging, by providing appropriate support programs we can prevent caregiver burnout, meet families where they are, and support employees in remaining productive at home and at work, throughout their caregiving experience.
Learning Objectives:
Learn how empowering family caregivers to care for themselves as they care for their loved ones benefits your employee engagement and overall business successful.
How to help your employees navigate the caregiving journey
Learn how to provide appropriate support programs for your employees
Intended Audience: Private Sector / Public Sector
---
Lindsey Niemeier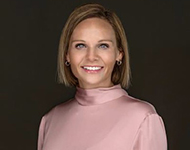 Senior Vice-President, Group & Individual Solutions
TCARE
Lindsey is the Senior Vice President of Group & Individual Solutions at TCARE, Inc., a leading family caregiver solution platform. She has over 15 years of insurance industry experience, spending most of that time as a strategic consultant for group employee benefit programs. In Lindsey's current role she is responsible for the development and delivery of TCARE's solutions to employer groups and strategic partnership members, bringing thought-leadership and innovative ideas to support individuals who are trying to remain productive and engaged at work and in their personal lives, while serving as a family caregiver.