Conference Schedule: Thursday, April 7th
KEYNOTE PRESENTATION – THE STRUGGLE IS REAL: LEADING, LEARNING AND LIVING THROUGH THE IMPOSSIBLE
Beth Shelton
MORE INFO
With her signature style of authenticity and grit, CEO Beth Shelton shares insights into leading and living through the impossible. Through leadership challenges like supply chain unpredictabilities and a national labor shortages, to personal challenges like caregiving and divorce, through a worldwide pandemic, Beth brings the human side of work and life front and center. Beth focuses on key learnings to thrive as a person in the midst of a storm, and ways to bring that growth into the realm of leadership.
As an amputee, Beth offers additional perspectives related to navigating life with a priority on inclusion.
Attendees will gain insights into the ways an organization can re-prioritize the physical and mental well being of employees in light of a the choppy waters of pandemic times, to increase employee retention and engagement, leading to sustainable organizational health.
Learning Objectives:
Attendees will walk away with an authentic view of the challenges and barriers in leading through a pandemic
Attendees will gain business insights from an organization thriving with record revenue and staff retention in the climate of a labor shortage
Attendees will gain insights into personal well-being, touching on life fulfillment and mental wellbeing
Attendees will gain high level insights into physical disability inclusion from an amputee
---
Chief Executive Officer
Girl Scouts of Greater Iowa

Beth Shelton is the Chief Executive Office of Girl Scouts of Greater Iowa, overseeing all operations for 13,500 members in portions of Iowa, Nebraska and South Dakota.
Beth led her organization to record revenue and membership growth while simultaneously spearheading a cultural transformation that led to her organization being named on the selective Top Workplaces in Iowa, and #1 in the non profit category. She has received national accolades for her vision and innovation; highlighted recently on platforms ranging from Good Morning America, CNN,  ABC World News Tonight and SiriusXM to Working Mother Magazine, The Washington Post, USA Today and the Today Show. She has shared her passionate message of recognizing the human side of workplace culture and benefits from coast to coast, from the Seattle Interactive Conference to the Walmart Women's Empowerment Summit to the National Academy of Sciences.  She has been highlighted on platforms such as 90 Ideas in 90 Minutes, Women Lead Change Global, Women of Vision, the Groundbreakers Speaker Series, and various podcasts. She was recently named one of the 15 People To Watch by the Des Moines Register and one of the Business Leaders to Know by the Business Record. In 2021 celebrities ranging from Brene' Brown and Kristin Bell to Jennifer Gardner and the "I Mom So Hard" duo engaged, shared and supported the work Beth and her team are doing.   Beth received the 2018 Alumni Achievement award from Simpson College.  She serves as a guest lecturer in the Drake University MBA program (where she also earned her MBA) and received the 2019 Young Alumni of Achievement Award by Drake University. She recently completed the Artificial Intelligence certificate program at MIT.
Beth, a life-long amputee, also serves on the board for the Iowa Amputee Golf Association, raising scholarships for families affected by the trauma and impact of limb loss. She has a lifelong love of sports, having been a 3-time collegiate MVP, and coaches youth teams in basketball and softball, as well as leading her local Girl Scout troop.
VENDOR NETWORKING: 9:30 AM – 9:45 AM
Women in the Workplace: Attracting and Retaining Talent
Beth Coonan
MORE INFO
The war for talent is raging and how we manage our workforce, and our reputation is more important now than ever before. How do we re-imagine leadership roles to be more inclusive of female talent? What can we offer that will promote positive culture? How do we build flexible workplace systems without sacrificing accountability? How do we accomplish these goals while complying with a patchwork of sometimes conflicting laws and business interests? Beth Coonan, Chair of the Iowa Commission on the Status of Women and Shareholder at Dentons Davis Brown, Labor and Employment Department will discuss the data that informs these topics and propose viable solutions to assist organizations in securing and retaining female talent as we emerge from the pandemic.
Learning Objectives:
Identify legal compliance deficits and opportunities for improvement in management structures.
Determine the impact the NLRB and other agencies and laws are having on the race for talent and adopt practices to ensure compliance and success.
Build the business case for adopting flexible solutions in an ever-changing legal environment.
Intended Audience: Private Sector
---
Shareholder
Dentons Davis Brown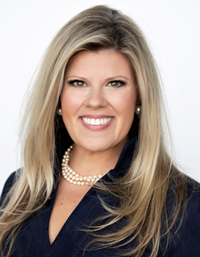 Beth knows that the cornerstone of any effective human resources management strategy is a strong policy development and implementation process that adapt to the changing needs of her clients. Every report of discrimination, harassment or retaliation presents an opportunity for businesses to improve and every complex medical return to work situation or business visa conundrum presents an opportunity for businesses to foster a better connection with employees. From partnering with businesses to assess liability to training employees and fighting to protect confidential and trade secret information, it is important to Beth that her clients receive sound legal advice and a game plan for the future.
How to Leverage Problems into Possibilities
David Dubczak
MORE INFO
This happens everywhere – businesses are looking for great ideas, but so-so ideas are "shot down" and dismissed. Maybe they're too hard, maybe something similar has been tried before, or maybe the leaders just don't understand the idea. The simple truth is that NO idea is born perfect. All ideas are born imperfect. This seminar will teach participants how to take imperfect ideas, and nurture them into becoming great ideas.
One aspect of creative thinking is called "Divergent Thinking," which is the ability to generate many different ideas while withholding judgment until a later phase. At this session, attendees will participate in several divergent thinking exercises, which they will then be able to take back to their workplace.
Learning Objectives:
Principles of divergent thinking in the workplace.
Methods to promote creative thinking skills and mindset in the workplace.
Conversation systems that allow businesses to leverage problems into possibilities.
Intended Audience: Private Sector / Public Sector
---
Producer, Consultant
Conjunction Media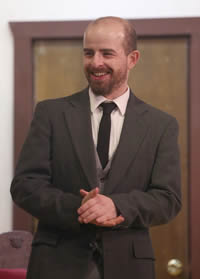 David Dubczak is an experienced K-12 Educator who has a passion for bringing out the creativity in everyone. He has a Master of Education degree from Iowa State University, with a research specialty in Productive Failure. He has focused his own creative pursuits in his multimedia production company, Conjunction Media, which specializes in educational and corporate learning video production. He is a seven-time award winner with the Iowa Motion Picture Association, and has presented programs on creative thinking throughout Iowa and Nebraska.
David is active in community theatre, and in his spare time, can usually be seen writing plays and screenplays.
DEI & 401K How to Create Diverse, Equitable & Inclusive Retirement Plans
Jean Duffy & Troy Anderson
MORE INFO
Many employers have made significant commitments to diversity, equity and inclusion (DEI) in their workplaces, both internally and externally. These commitments have a significant impact on the employee experience, from the
newest hires to the longest-tenured employees. At the same time, many organizations have also begun to review their retirement benefits through the lens of DEI, in an effort to ensure that these critical programs are benefitting all employees equally. Unfortunately, statistics tell us that retirement plans benefit employees disproportionately across different gender and ethnic groups, even when normalizing for income.
During this session, we will share practical tips, ideas, and statistics that will allow attendees to identify whether their workplace retirement plans are Diverse, Equitable, and Inclusive and uncover the next steps towards ensuring that the ever-important retirement benefit can be enjoyed equally by all employees, resulting in a happier, healthier workforce
Learning Objectives:
Identify specific plan design provisions proven to promote Diverse, Equitable and Inclusive retirement plan participation and savings.
Identify specific communications strategies used to promote Diverse, Equitable and Inclusive retirement plan participation and savings.
Identify specific tools and resources plan sponsors can offer to help minority employees feel more comfortable participating in their workplace retirement plan and improve their financial wellness
Intended Audience: Private Sector
---
Jenny Duffy
Senior Vice President, Financial Advisor
CAPTRUST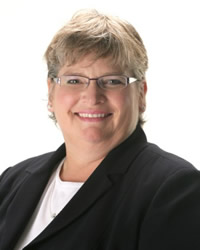 Jean joined CAPTRUST in 2010 and serves as a Senior Vice President and principal financial advisor.  As a retirement plan consultant to corporate fiduciaries, she is motivated to improve retirement plan outcomes for plan sponsors and their participants by structuring solid governance processes and superior educational opportunities. In addition to her role as one of CAPTRUST's top advisors, Jean is also the leader and founder of CAPTRUST's Women's Initiative, created in 2017 to grow and elevate CAPTRUST's female advisor workforce.
When she is not in the office or with a client, Jean enjoys reading, traveling, giving back to the community, and spending time with family. She is committed to living life to the fullest and encouraging others along the way. Prior to joining CAPTRUST, Jean served as a retirement plan consultant and educational specialist for a regional brokerage firm. She was the first person in Iowa to receive the Accredited Investment Fiduciary designation and has worked in the industry since 1990.
EDUCATION
Bachelor of Science degree in resource management from Iowa State University
INDUSTRY DESIGNATIONS
Accredited Investment Fiduciary Analyst™
Accredited Retirement Plan Consultant
Certified Plan Fiduciary Advisor™
AWARDS & RECOGNITION
NAPA Top Women Advisors | 2015, 2016, 2017, 2018, 2019, and 2020
Barron's Top 50 Institutional Consultants | 2019 (Team Des Moines)
Financial Times 401 Top Retirement Plan Advisor | 2017, 2018, and 2019
Top Advisor Defined Contribution Teams | 2018
NAPA Top DC Advisor Teams | 2019, 2020 (CAPTRUST Des Moines)
---
Tony Anderson
Vice President, Financial Advisor
CAPTRUST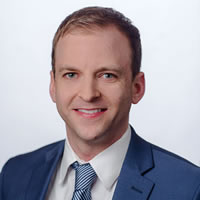 Troy joined CAPTRUST in 2017. He serves as a vice president and financial advisor, responsible for providing defined contribution, defined benefit, and nonqualified plan advisory services to corporate fiduciaries. Troy helps clients build successful retirement plans by leveraging the firm's resources to provide independent advice on investments, plan design, participant financial wellness and advice, fiduciary process, and vendor management.
Troy holds the Certified Plan Fiduciary Advisor (CPFA) credential from the National Association of Plan Advisors (NAPA) and the Qualified 401(k) Administrator (QKA) designation from the American Society of Pension Professionals and Actuaries (ASPPA). He has also completed NAPA's Nonqualified Plan Advisor (NQPA) certification program.
Prior to joining the firm, Troy was a client manager at Wolin & Associates, Inc. When he is not in the office or with a client, you can find Troy spending time with his wife and their three boys.
EDUCATION
Bachelor of Science degree in business from Trinity International University
Master of Arts degree from Northwestern University
INDUSTRY DESIGNATIONS
Certified Plan Fiduciary Advisor™ (CPFA)
Qualified 401(k) Administrator® (QKA)
AWARDS & RECOGNITION
Barron's Top 50 Institutional Consultants | 2019 (Team Des Moines)
NAPA Top DC Advisor Teams | 2019, 2020 (CAPTRUST Des Moines)
NAPA Top Advisors Under 40 Nominee | 2018, 2019, 2020, 2021
INDUSTRY INVOLVEMENT
Programming Committee, Central Iowa Society for Human Resource Management (SHRM)
Leading and Managing a Hybrid Work Team – City and County Style
Cassandra Halls
MORE INFO
If you weren't working from home full-time at the start of the COVID lockdown, then you were probably thrust into a "pandemic time machine." Managing the complexities and differences related to time, distance, work culture, and technology can leave many managers or team members wondering if hybrid teams can be as effective and productive as traditional ones. And yet, research shows that if designed well with appropriate processes in place, hybrid teams can outperform their traditional counterparts. Add in the layers of navigating city and county roles and government in a hybrid environment and the process gets even more complicated!
This workshop will help the participants overcome these initial concerns and give them the tools and skills they need to manage effective hybrid teams, particularly in a local and county government. Specifically, we will cover strategies that address:
Learning Objectives:
How to engage in hybrid work and understand how to be successful supporting an off-site team
Ensuring work-life balance while the team learns to manage their new capabilities and capacity
Communication strategies to remain effective in a virtual world
Ideas for performance management/evaluation
Conversation points for those who are not eligible for the hybrid work option
Intended Audience: Private Sector / Public Sector
---
President
2 THE TOP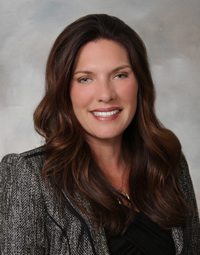 Cassandra Halls, founded 2 THE TOP in 2007 offering a wide variety of business consulting services to corporations, governments, colleges, universities, and non-profit entities all over the United States.  Areas of specialty include strategic planning, project management, research services, training facilitation, development, succession planning and operations process improvements.
Halls spent the first 10 years of her career in public administration in Iowa, serving as city manager for two cities and City Clerk for a third.  She has served in the Vice President role in both non-profit and corporate operations, utilizing her broad perspective to drive solutions to challenges encountered in many work cultures and environments.  Halls earned a bachelor's degree in Public Administration from William Penn University.
Building Team Culture Post-COVID Creating Teams that Have Good Ripple Effect
Lisa Even
MORE INFO
More than ever before, it is difficult to motivate employees and contractors. It feels like there is limited time for engagement and motivation efforts, and it's even more frustrating stressing about team culture or watching good employees switch organizations.
Join me to discover ways to Have Good Ripple Effect. We will focus on strategic techniques to motivate and keep staff and contractors in the post-covid world. Let's shift perspective and maximize your time, energy, and efforts. Participants will walk away with tactics and a high-level corporate engagement blueprint for 2022.
Learning Outcomes:
Develop shared language culture statements (attitudes, norms, beliefs)
Identify team and individual motivators
Construct a culture blueprint for 2022
What you can expect:
Leadership doesn't happen tomorrow at noon, it happens today…in every moment, situation, and scenario. I invite you to be part of an energetic, yet practical and implementable session that is scenario-based. Let's take your real-life situations and formulate new ways to build your team culture to Have Good Ripple Effect.
Intended Audience: Private Sector / Public Sector
---
Founder
Even Connection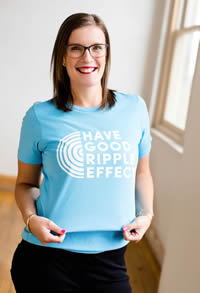 Lisa Even is cheering loud for all the leaders, teams, and entrepreneurs who want to Have Good Ripple Effect.
She delivers high-energy keynotes and workshops that challenge audiences to think beyond their backyards and believe that they happen to their workplace, and not the other way around.
Lisa is on a mission to connect with 1 million people and help people create ripples that turn into waves, big and small. Audience's love working with Lisa, often describing her as an energetic yet insightful collaborator with an eye for impact and ROI.
Lisa's unique background in operational leadership and project management is both the foundation and springboard for her work. She attributes her success to the gritty, rewarding beginnings of waitressing in high school at R&R Café, the tiny café in Eastern Iowa, and her first group of direct reports that she had in corporate America. Those 65 people did more to fuel Lisa's future than they will ever know! Through speaking workshops and coaching, Lisa partners with leaders and teams to relate, create, and innovate through connection, culture, and productivity.
Re-Starting The Conversation
Ramona Wink
MORE INFO
In a time when divisions among people are heightened, in an age where extremes seem to be the norm, in a world that was turned upside down by a deadly virus and is just now trying to figure out what a new normal might look like, having healthy conversations seems to be as improbable as winning the lottery.
And yet, learning how to have real, authentic, respectful conversations is a key component that will reduce such things as anxiety, depression, and anger and increase such things as motivation, teamwork, and satisfaction.
As a licensed mental health counselor, Ramona Wink, LMHC, knows from her clients that people are yearning to have healthy conversations- with their co-workers, with their families, with their friends and acquaintances. But sadly, most people report that they don't feel equipped to do so.
In this seminar, Ramona will share her three-part recipe for Re-Starting the Conversation. Attendees will be inspired by the stories that Ramona shares from the stage of people who have overcome obstacles that once prevented them from having much needed conversations. In a safe environment, audience members will practice engaging in conversation by utilizing the five-step recipe.
If you're looking to take your corporate culture to the next level by adding "authentic" as a descriptor, this seminar is for you!
Learning Objectives:
Understand the role that extreme thinking has played in shutting down conversations, leading to people feeling disconnected from others, anxious, depressed, angry.
Identify cognitive distortions that lead to extreme thinking such as overgeneralization, inexact labeling, personalization, and absolutistic thinking.
Recognize the four attributes of empathy and understand how empathy is the key to reducing extreme thinking and re-starting conversations.
Demonstrate in small groups a 3-step plan to re-start meaningful conversations which promote understanding and respect for self and others.
Intended Audience: Private Sector
---
Licensed Mental Health Therapist and Motivational Public Speaker
515 Therapy and Consulting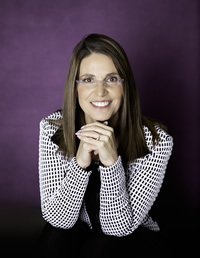 Ramona Wink, LMHC, is a licensed mental health therapist and motivational public speaker with 515 Therapy and Consulting in West Des Moines. In her role as a therapist, Ramona sees a full caseload of adults and couples. She dedicates herself to helping her clients find solutions to live their best, authentic lives by focusing on their mental well-being. Before becoming a therapist, Ramona was a pastor, so she also enjoys working with clients who want to incorporate their faith into their healing journey. Recently, Ramona was appointed by Governor Reynolds to serve on the Iowa Board of Behavioral Sciences.
Ramona is passionate about her public speaking for one simple reason: There is an extreme shortage of mental health therapy providers in Iowa. When Ramona gets in front of an audience of any size, she has the opportunity to impact a larger number of people. In every presentation, Ramona shares the time-tested techniques that she utilizes with her therapy clients, along with the lessons that she is learning from her clients. Audience members consistently report that they are inspired by the client stories that Ramona shares from the stage, as well as Ramona's captivating and engaging personality.
If promoting mental wellness in the workplace is a top priority, this session is a top pick.
BREAK: 10:45 AM – 11:00 AM
Lessons Learned from Post-Pandemic Jury Verdict Trends
Frank Harty
MORE INFO
Frank Harty will describe the lessons learned from post-pandemic jury verdict trends and his victory in Godfrey v. Branstad, et al. He will discuss the top 10 or so risks as I see them. In no particular order, the risks are the following: (1) the COVID failure to accommodate claims; (2) COVID wrongful discharge claims; (3) religious discrimination claims; (4) constitutional torts (6) sexual orientation discrimination and boomerang religious discrimination cases; (7) equal pay cases; (8) wage and house cases related to remote work; (9) workers compensation claims related to vaccinations; and (10) FMLA claims.
Intended Audience: Public Sector
---
Attorney
Nyemaster Goode, P.C.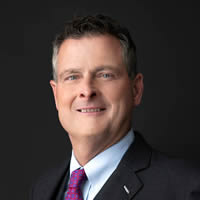 Frank Harty put himself through college and law school by playing football and working.
A commitment to professionalism and blue-collar roots sparked his interest in workplace issues and his specialty in labor and employment litigation. "Next to faith and family, the workplace is the most important part of most lives," he says.
Frank has tried almost 100 cases to verdict—an extraordinary amount of experience.
He regularly represents companies, nonprofit organizations, and institutions of higher learning in day-to-day and complex labor and employment issues. He also frequently advises colleges and universities with Title IX, the Rehabilitation Act, and other misconduct and disciplinary concerns.
Employers with litigation or other labor and employment needs can rely on his experience, knowledge, and persistence. His passionate desire to "win" shows in his record of success and his recognition by leading guides such as Chambers USA and Benchmark Litigation. "I like finding ways to win for my clients." Frank says.
Building Capability Through Coaching
Dorene MacVey
MORE INFO
Learning Objectives:
Examine how coaching can have a powerful impact in organizations
Explore different approaches to create strong coaching cultures
Make a personal impact by applying specific Coaching mindset and 5 Coaching skills for results
Identify how effective coaching results in development, retention, and engagement.
Intended Audience: Private Sector / Public Sector
---
Head Coach
ithrive31®, LLC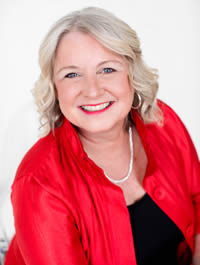 Dorene is a certified professional coach, (PCC) who works with leaders and professionals to help them increase their impact and influence within organizations.  Before owning her own business, Dorene worked at two large global Fortune 500 Organizations where she held a variety of senior leadership roles within the Legal and Human Resources functions.
Dorene's passion is to help people bring their full potential to the workplace.  She currently works with new leaders, mid-level leaders, executives and professionals to support both their professional and personal success.
Happiness is Not the Answer
Wade Britt & John Economos
MORE INFO
Retaining talent is simpler than most people think it is, and it doesn't mean you have to have the trendiest employee benefits. Organizations need to measure what matters. Happiness? Satisfaction? No. Measure success. Understand what behaviors, networks, cultures, and spaces your employees need to be successful. Join us as we explore the business case of using objective data to uncover what must be addressed in an organization to impact the processes, people alignment and place factors that encourage churn.
Learning Objectives:
A needs-based assessment with crowdsourced data from employees is more meaningful than engagement proxies.
Understanding the type of work actually being done on a day-to-day basis, and how, is critical.
Organizations need to focus on the work that creates supreme value. This sets the stage for staff fulfillment and loyalty because ultimately, people want to be a part of creating value.
Find a data-gathering method that provides minimal business disruption, and allows you to uncover insights about processes, people alignment, and place factors.
Intended Audience: Private Sector / Public Sector
---
Wade Britt
Chief Operating Officer
Baton Global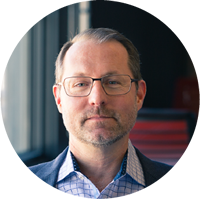 Wade is an experienced P&L leader with a track record of driving change, performance improvement, and margin enhancement. He has led business units in the education technology space in Asia, South America, and the US. In the logistics sector, he has run programs of change and operational units across Europe and South Asia. Wade supports the community through serving as a Court Appointed Special Advocate (CASA) in the Polk County Family Court. Wade earned a Masters of International Business Studies and a Bachelor of Arts from the University of South Carolina.
---
John Economos
Consultant
Baton Global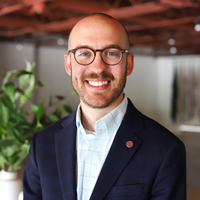 As a consultant for Bâton Global, John approaches his work with a keen desire to deliver measurable value to stakeholders. Leading with empathy and diligence, John's role is to listen intently and learn quickly in order to understand a client's priorities, people, and processes; challenge the status quo in a direct and respectful manner; adapt to changing circumstances without losing sight of the bigger picture; and identify best practices amongst the clients he serves.
John has worked in central Iowa for 9 years as a consulting resource in environments ranging from Fortune 200 companies to small-but-mighty non-profit organizations. Since joining Bâton in 2019, John has completed work with clients including Bankers Trust, Des Moines Area Community College, Kreg Tool Company, Bravo, and the Greater Des Moines Partnership. In June of 2021, John presented 'Using People Analytics to Drive Workforce Engagement' at ABI's Taking Care of Business Conference. Currently, he is leading the DSM Workforce Trends and Occupancy Study, which will produce the first-ever dataset representing a community's knowledge worker persona.
John holds a B.S. with Summa Cum Laude honors in Finance from Iowa State University, a certification in Talent Optimization from The Predictive Index, and a Microsoft Certified Associate designation.
Keeping Your Head Above Water
Sally Shaver DuBois
MORE INFO
In this presentation, Sally will describe her Five L.E.A.R.N. principles in detail to help employees manage their stress and improve their overall wellness.
Laugh
Exercise
Attitude of Gratitude
Relax, Reflect, Recharge
Nutrition
She will use a variety of presentation techniques including storytelling and props, small group discussion, team building and large group participation activities.
Learning Objectives:
Participants will discover how stress affects their personal health and participate in activities which help to reduce stress in your personal and professional life
Participants will ascertain specific principles/methods they can use to improve overall employee health and wellness. These are the L.E.A.R.N principles. Laugh, Exercise, Attitude of Gratitude, Relax, Reflect, Recharge and Nutrition
Participants will participate in a few teambuilding and creative activities they can utilize with employees in their work environment to improve work culture while decreasing stress
Participants will utilize a stress indicator intake form to ascertain their current level of stress
Intended Audience: Private Sector / Public Sector
---
Owner
Smile Enterprises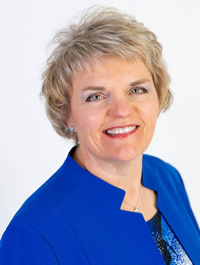 Sally Shaver DuBois is an educator, entertainer and professional speaker and author of her book, "Keeping Your Head Above Water". As a wellness professional, Sally has spent the last 30+ years helping people of all ages to live a healthy, active lifestyle. As a professional speaker, personal trainer, health and physical educator, certified laughter leader, and certified health coach, she has guided thousands of people to improve their lives.
Additionally, a certified laughter leader, Sally entertains audiences across the Midwest and around the USA. Silly Sally performs singing telegrams, balloon creations, original music, ventriloquism and magic to audiences of all ages because she believes laughter truly is the best medicine!
Sally did her undergraduate work at Iowa State University in physical education, health, and music.  She has a master's degree from Minnesota State University in human performance and a master's degree from Iowa State University in curriculum and instructional technology.  She lives with her husband, Paul and their animals in the country near Ames, Iowa.  She enjoys exercising along the country roads, writing, playing and singing music, gardening, training her dogs, and taking photos of the beautiful sunrises and sunsets over the Iowa corn and bean fields.
The Best Way to Be Profitable is to Be Protected
Buzzy Castonguay
MORE INFO
In the seminar, we cover the following topics in a very interactive, fun, and enjoyable experience. We try to take a very serious topic and educate the participants in an experience that they will learn from and enjoy.
What elements need to be an in a due diligent background check package
Describe the importance of the FCRA – Fair Credit Reporting Act / EEOC -Equal Employment Opportunity Commission / CFPB
Consumer Financial Protection Bureau
How to limit your liability in the screening space
The current landscape of the screening industry – what legislation and litigation is happening right now that could affect your company.
The top three areas of current lawsuits and how to avoid this (Consent forms, Adverse Action, and Proper Hiring Procedures (Ban the Box, etc.)) 
Learning Objectives:
Be able to identify the three most important searches in a background check.
Upon completion of the seminar, a learner will be to explain what a screening package needs to be considered due diligence.
Participants will be able to evaluate their companies process for screenings and limit their liability.
Based on their knowledge of the screening process from this seminar, students will be able to design, build and implement a screening process for their companies to find more qualified applicants than they can retain.
Intended Audience: Private Sector / Public Sector
---
President and CEO
C4 Operations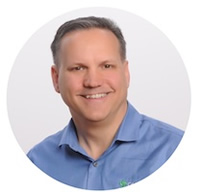 Buzzy is President and CEO of C4 Operations, a family owned and operated national background check firm operating out of Cedar Rapids, Iowa. He works attentively with clients nation-wide to ensure they receive comprehensive and high-quality due diligence background checks, so employers can build powerful teams of their own. With over 18 years of experience, Buzzy works with his team side-by-side, using his expertise and knowledge of the industry to personally work with clients on a daily basis. Leading by example, Buzzy brings his enthusiasm to the table, not only for the work he does but for his company and the people he works with.
As an avid entrepreneur, Buzzy takes his company a step above the rest to offer 24/7 support for his services. He holds a master's degree in Education from Chapman University in Orange, CA. He is a member of the National Association of Professional Background Screeners (NAPBS), Concerned CRAs, and both the national Society for Human Resource Management (SHRM) and local Eastern Iowa Human Resources Association (EIHRA) chapter. Buzzy, his wife, Sheree, and his children, Kelsee, Kyle and daughter-in-law Amy, are all devoted Hawkeye fans.
Redesign Work Based Learning Paradigms
Mimi Willoughby & Kris Byam
MORE INFO
Where would our society be today if the response to the economic needs during the Industrial Revolution had not pressured our educational system to separate students as academic and non-academic learners? In this interactive session, come travel with us to the past as we use noteworthy historical moments in education, to refocus and redesign work-based learning for the future.
Learning Objectives:
Examine the workforce history in the United States
Critique the 21st Century school to workforce pathway
Investigate ways to increase employee recruitment and retention
Redesign work based learning within your business, company, or non-profit for long term gains
Intended Audience: Private Sector / Public Sector
---
Mimi Willoughby
Registered Apprenticeship Program Coordinator
Iowa Workforce Development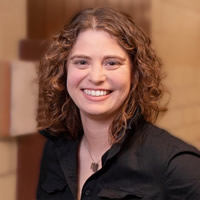 Mimi recently joined the Iowa Workforce Development team to expand and innovate the Registered Apprenticeship pathway for employers.  Before this role, she spent the last 15 years working in public education with an emphasis on English Language Arts instruction and serving as an Instructional Coordinator and Program Administrator for alternative teaching and learning pedagogy.
Most recently her outcomes from Des Moines Public Schools shows her determination to remove systemic barriers for youth. Mimi directed the redesign of the districtwide high school credit recovery system which saw a 178% increase of at-risk graduates between 2015-2021. This program was selected by Lady Gaga's Born this Way Foundation as a pilot to mentor youth to become Teen Mental Health First Aid peer responders.  She also launched the first Options Academy in Iowa which certified a competency-based graduation pathway utilizing the HiSET exam for the K-12 system.
Mimi holds a Masters of Transformative Educational Leadership and Administration Endorsement from Iowa State University, a Masters of Secondary Education and Teaching from the University of Colorado, and a Bachelor of Arts and Sciences in Rhetorical Communication from the University of Pittsburgh.  She is also certified with the National Council for Mental Wellbeing as a Youth Mental Health First Aid and Teen Mental Health First Aid trainer.
She has dedicated her career to innovating systems to work in concert with the community, so they can sustain meaning and allegiance through the transformation process. When she is not at work, she enjoys spending time with her family and friends, traveling, learning, and living a healthy and active lifestyle.
---
Kris Byam
Registered Apprenticeship Program Coordinator
Iowa Workforce Development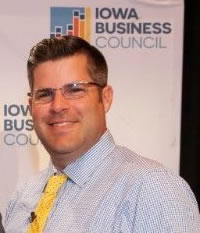 Kris joined the Iowa Workforce Development team in September 2021 to expand and innovate employer and high school Registered Apprenticeships across the state.  He has been championing school reform since 2006.
From his early start as a Business Educator in the Des Moines Public Schools, to becoming the Principal at Boone High School, Kris' vision has been focused on the Design Thinking Model and family engagement that affirms transformational education for all students. Through this work, he has brought a new vision of practice and policy to the forefront of K-12 education in Iowa. He led his team at Boone High School in the development of a Work Based Learning program called the EDGE, a program where all students are afforded the opportunity of a hands-on experience at different careers regardless of interests, passions, and talents. The Boone EDGE (Empowering Desire Guiding Experience) provided a continuum of support for Work Based Learning, transforming the outcomes for each individual student.
Kris holds a Masters in Art of Teaching with a focus on Business Education from Drake University with an Administration Endorsement from University or Iowa.  He also holds a Bachelor of Arts in Communication Studies from the University of Iowa with a Minor in Spanish.  He has served as a member of the Core Team on the National Governors Association Policy Academy for Work Based Learning.
Kris is fully committed to reforming a quality 21st Century Education, where collaboration, positive school climate, creativity and innovation are used for the advancement of knowledge. When not at work, Kris enjoys spending time with his two boys, his girlfriend and her kids, and their dogs. He loves the Hawkeyes, traveling, and great food.
LUNCH & NETWORKING: 12:00 PM – 1:00 PM
How to Build an Engagement Culture from the Inside Out
Denise Forney
MORE INFO
Sure, paychecks matter, but research shows that leaders have more of an impact on employee engagement levels than any other driver — more than faith in the company, pride in a product, and job promotions. Relationships with their leaders are the biggest determining factor for an employee's willingness to go the extra mile or even stay with the company. This session explores factors that drive employee engagement and why the leader's role is vital.
What You'll Learn
This session will introduce you to ways you can generate engagement and sustain higher levels of motivation. We will explore the attributes, actions, and behaviors that enhance emotions that spark discretionary effort among your team members.
Why You Want to Learn It
Organizations with engaged employees out-perform other organizations by 202%, and your return is nearly 20% higher. When you can be the catalyst of high engagement in your organization, you will see your productivity and profits go through the roof – and employees stop going out the door!
How it Will Help you
With a clearer understanding of the business value of engagement, devise a plan to increase motivation and sustain a fully engaged workforce in your organization. Engagement is within your reach. Leverage tools to build and strengthen drive and see measurable results!
At the end of this session, you will be able to:
Define employee engagement and why it is critical to organization success
Identify skills that will enhance emotions leading to higher engagement levels
Apply strategies to improve discretionary effort
Devise and share a plan to impact the engagement culture in your organization
Intended Audience: Private Sector / Public Sector
---
Check Back Soon
Performing an Effective and Defensible Internal Investigation
Amy Reasner
MORE INFO
Learning Objectives:
The legal requirements of an effective and defensible internal investigation.
The practical aspects of performing an effective and defensible internal investigation.
Writing a thorough internal investigation report that protects confidentiality and privilege.
Closing the loop with the complainant(s), respondent(s), and witnesses.
Review the ethics behind an internal investigation
Intended Audience: Private Sector / Public Sector
---
President
Lynch Dallas, P.C.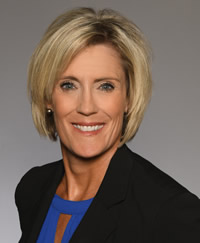 Amy L. Reasner is a former Cedar Rapids broadcast journalist, who switched careers and graduated from the University of Iowa College of Law in 2001. Amy then joined Lynch Dallas, P.C.  law firm and is now in her fourth term as the firm's President.  Employment law is a significant part of Amy's portfolio, which includes defending public and private employers and their insurance companies, conducting internal workplace investigations, and providing clients with common sense, cost effective human resource guidance.
Amy grew up in an Air Force family, and they lived in various parts of the U.S., plus in England.  Amy came to Iowa in order to attend the University of Iowa for her undergraduate degree in Communications with an emphasis in broadcasting.
Amy currently serves on the Cedar Rapids Bank & Trust Board of Directors, the Willis Dady Homeless Services Board of Directors, and was appointed to the Iowa Finance Authority Board of Directors by Governor Kim Reynolds in May 2019. Throughout her career, Amy has served on statewide and community boards including  as a Commissioner for the Iowa Department of Transportation, appointed by Governor Chet Culver in 2008 and reappointed by Governor Terry Branstad until 2016;  the Past President of the Linn County Bar Association (President 2018-2019); UnityPoint St. Luke's Hospital Board of Directors (2012-2017); and the Linn County Trails Association.
Amy is married to Wilford H. Stone and very much enjoys her role as an Aunt to her nieces and nephews.
Thinking Outside the Recruitment Tool Box with Digital Advertising
Kristine Winter
MORE INFO
Our "new economy" means that it has never been more important to use innovative methods to find new talent. The questions might be the same: "Where do I find the best talent?" "How do we gain talent attention before our competitor does?" "How do we encourage the best talent to apply?" The answers, however, have changed. Effective talent acquisition is more than just job boards.
This lively presentation will share how many of the proven digital marketing tactics used to build awareness around a product or service in a competitive landscape can also attract the best talent to your organization. Better yet, these methods will show how to cultivate interest in your company before the talent even recognizes they might want to apply.
Learning Objectives:
How to build an online recruiting funnel
Designing web pages that convert seekers into applicants
How to maximize social media (and stop wasting money on this channel)
How to partner with your marketing department to make recruitment marketing a priority.
Intended Audience: Private Sector / Public Sector
---
Contract Marketing Manager & Coach
BrandSpec Marketing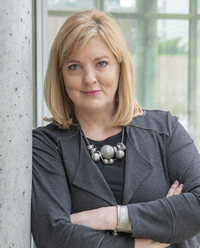 Kristine is driven by a passion for marketing strategy and results. A successful branding and marketing leader for over 25 years, she is your guide to clarifying your message and improving the use of your marketing channels to reach your target audience.  Whether designing a marketing plan or coaching internal staff on how to run and manage a marketing system, Kristine's results have attracted local, regional and national clients.
Clients who work with Kristine appreciate her direct approach to increasing marketing's ROI.  Her years of experience in both corporate and agency marketing, including workforce development, leading the marketing department for a national manufacturer, and as the founder of her own full-service marketing agency, have allowed her to see what works and doesn't work in her mission to deliver practical strategies and lasting results.
Kristine is a certified marketing consultant and an avid writer on marketing and branding. She speaks to groups across the country providing actionable steps on how organizations can grow through better marketing.
Learn more at BrandSpecMarketing.com or connect with Kristine on >LinkedIn
Attracting and Retaining, and Keeping Employees Engaged in 2022
Ronee Andersen
MORE INFO
During the Great Resignation and employee shortages, you need to bring your A game to attract and retain top talent. In this session, learn what you need to do to develop your A game to attract the right candidates and retain your top employees.
Learning Objectives:
Give your employees L.O.V.E. so they never want to leave.
Learn how to market your business to attract job applicants.
Learn how to Interview for culture fit.
Gain knowledge on 6 strategies to boost retention.
Intended Audience: Private Sector
---
Founder
Coaching and Consulting by Ronee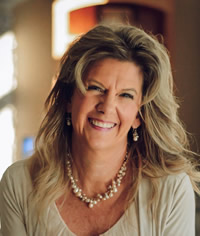 Ronee Andersen founded Coaching and Consulting by Ronee in May of 2019. Her business focuses on helping leaders and small business owners reach their full potential by leverating leadership, emotional intelligence, team building, diversity and company culture.
Prior to starting her own business, Ronee worked in Human Resource for 20 years overseeing the HR function for 10 of those years. She has worked in companies from 50 to 6,000 employees. She has experience working in family-owned businesses, the private sector and publicly traded companies, as well as, in the public sector in city and county government. She has held positions as HR Officer, HR Director, and Senior HR Director. She has been a member of leadership and executive teams.
Ronee has held her Senior Professional in Human Resources (SPHR) certification since 2003. She has an MBA with an emphasis in Human Resources. She is a certified coach through Coach Training Alliance. Ronee, also, has an Advance Certificate in Strategic HR from Cornell University and a Certificate in Organizational Analyis from Stanford University.
What Can YOU Do About Drug Use in The Workplace
Dwight Taylor
MORE INFO
Drug use is costing U.S. businesses more than $100,000,000 a year, and that cost is rising. More illegal drugs are coming into our country today than we've seen in some time, and with the added pressures that have been put on our citizens because of the pandemic, we are seeing a tremendous increase in drug use in the workplace. 
Our discussion will give you some ideas on how to:
Recognize drug impaired workers
Understand the importance of having a strong drug policy
How to have a powerful Drug Testing Procedure in place.
Intended Audience: Private Sector / Public Sector
---
Owner
The DART Group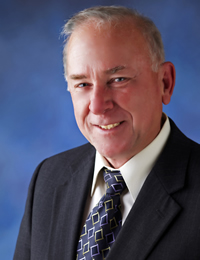 Dwight Taylor is a graduate of the Iowa Law Enforcement Academy and retired as a detective with the Urbandale Police Department.  During his 25 year career in law enforcement, Dwight was trained in drug interdiction, which resulted in the seizure of $12,000,000 in cocaine and more than 100 pounds of marijuana.  Dwight was trained in surveillance, and interrogation techniques, and also received training by the United States Secret Service in questioned document examination with the primary focus on handwriting examination.  He holds the designations of Certified Drug Recognition Expert, and Certified Fraud Examiner.
In March of 1997 Dwight formed The DART Group.  A Company dedicated to workplace safety.  Dwight worked with other law enforcement officers and human resource professionals to developed programs designed to help companies in the private sector to implement drug free workplace policies, so that they may comply with the Iowa drug law.
Dwight has worked with companies across the country.  His client list includes Firestone/ Bridgestone Tire, Lennox Industries, Vermeer Corporation and Pella Corporation.  In addition to working with some of the largest employers in the state, he has also worked with companies with as few as 50 employees.
His services include training supervisors in the signs & symptoms of drug use for the purpose of gathering reasonable suspicion for drug testing, assisting in the writing of drug policies and providing awareness training to the general workforce.
The DART Group also provides training in workplace violence prevention, Active shooter defense, site security and executive protection.
Getting Your House in Order: Conducting an HR Audit
Mary Funk
MORE INFO
An HR audit is critical for a variety of reasons, not the least of which is recruitment and retention.
Learning Objectives:
Identify how to assess the health of your organization and identify opportunities to improve communication and manage employee expectations.
Update your checklist of required posters, training, and written policies and procedures.
Identify key points of compliance for computer monitoring, personnel files, wage and hour, and recordkeeping.
Review your application and interviewing processes to limit potential liability.
Intended Audience: Private Sector / Public Sector
---
Attorney
Nyemaster Goode, P.C.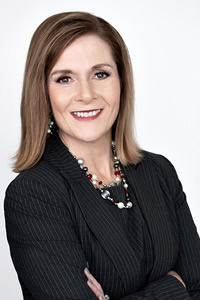 Mary E. Funk is a shareholder with Nyemaster Goode, P.C., handling almost exclusively employment and labor matters. She litigates on behalf of management in state and federal courts, administrative agencies and before arbitrators concerning employment contract disputes; sexual harassment; race, sex, age, national origin and disability discrimination; wrongful termination; Family and Medical Leave Act; Fair Labor Standards Act; non-compete agreements; and unemployment. In addition to litigating cases, Mary proactively counsels clients on issues such as hiring and firing, drug testing and policies, harassment and discrimination investigations, employment policies, wage and hour issues, employee leave issues, and company handbooks. She also negotiates collectively bargained contracts and drafts corporate documents related to employment such as contracts, non-compete agreements, policies and procedures, company handbooks, and settlement agreements and releases.
Mary is a native of Mt. Pleasant, Iowa, and a 1995 graduate with distinction of the University of Iowa College of Law. During law school, Mary served as a Note and Comment Editor for the Iowa Law Review. She earned her Bachelor of Arts degree from Drake University, graduating magna cum laude, in 1992.
In Search of Humanity
Dr. Jarik Conrad
MORE INFO
The world is at an inflection point. Human rights abuses, the rise of nationalism, the emergence of hate, chronic disparities based on race, age, sex, religion, and sexual orientation are occurring across the globe. These trends indicate that despite our sophisticated thinking in some areas, such as technology and medicine, we have fallen short when it comes to valuing other humans. The evolutionary instincts that paved the way for the survival of our species, such as tribalism, pose significant challenges for navigating modern life.
The way we live and the way we work are unsustainable. Corporate social responsibility must take on a new meaning if we have any hope to move society to be fairer, more just, and more human. In this session, we will discuss how human resources professionals will be the drivers of this transformation, at the heart of which will be understanding and appreciating diversity, equity, inclusion, and belonging (DEI&B).
Learning Objectives:
Create workplaces that are diverse, equitable and inclusive where all employees are valued for who they are and can achieve their full potential.
Be clear and transparent about their values and operate accordingly both inside and outside of their walls – even if it means losing employees, customers, or investors.
Give voice to the voiceless. Employers can use their influence to affect broader social issues that are aligned with their vision.
Intended Audience: Private Sector / Public Sector
---
Vice President
Human Insights and HR Advisory team at UKG
Executive Director
UKG-sponsored Equity at Work Council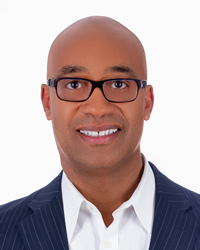 JARIK CONRAD, EdD, SPHR, SHRM-CSP, is a sought-after speaker on employee health and wellness, the future of work, emotional intelligence, and workplace diversity, equity, inclusion & belonging (DEI&B). Dr. Conrad has been recognized as one of the world's top "people practitioners" as well as a "Top HR Influencer." He is the author of the bestselling book, "The Fragile Mind: How it Has Produced and Unwittingly Perpetrates America's Tragic Disparities." His new book, In Search of Humanity, is scheduled to be released in March 2022.
Dr. Conrad is the Vice President of the Human Insights and HR Advisory team at UKG and the Executive Director of the UKG-sponsored Equity at Work Council. Prior to UKG, he spent over 20 years in HR leadership roles in the private, public, and nonprofit sectors.
Creating a Culture of Belonging – CANCELLED
Melynda DeCarlo
MORE INFO
Discover the fundamental principles and surprisingly simple formula for promoting and supporting inclusion and well-being at work.
Learning Objectives:
Discuss the crucial difference between "fitting in" and belonging
Explore the psychological needs of High Performing employees
Learn how to apply corporate strategies that drives employee engagement and leads to sustained employee satisfaction.
Intended Audience: Private Sector / Public Sector
---
Co-Founder
6585 Consulting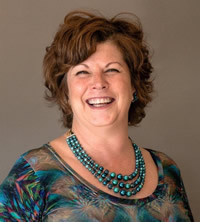 Melynda DeCarlo, formerly of The Meyvn Group, is a former National and Regional Training Director. She is an Organizational Development Specialist and holds a Senior Professional in Human Resources certification (SPHR) through SHRM. As a certified coach, she is committed to expanding capacity and promoting growth in individuals, teams and organizations. Her approach is practical, dynamic and interactive. Melynda gives clients the benefit of nearly 20 years of experience in providing the time, talent and tactical planning necessary to move from strategy to execution. She is an Operational Strategist, a Master Facilitator and a Custom Design Trainer. Her clients include many Fortune 500 companies.
A Survival Guide for the People in the Arena
Kristin Kuch
MORE INFO
A Survival Guide for the People in the Arena' will open our eyes to seeing how brave and resilient we have been during the course of a global pandemic and the Iowa derecho storm of 2020.  Learn why resiliency is important, how to grow it and how to empower ourselves to mitigate our stress.  We will practice stress management techniques for a hands-on approach.  You will leave this session feeling uplifted, encouraged, empowered and less stressed!
Learning Objectives:
Increase knowledge and grow your resiliency
Understand your individual and important role within your company
Review Blue Zone's Power 9
Learn and practice stress management tools
Intended Audience: Private Sector / Public Sector
---
Bio Coming Soon
Still Looking for Normal?
Jason Haglund & Renee Schulte
MORE INFO
The long-term anxiety, depression and disruption of the past two years have provided clarity to many and confused/traumatized many others and sometimes both simultaneously. In this presentation, we will discuss the psychology of how the pandemic impacted us and will likely spur long term changes in our communities and workplace(s). The changes experienced in our routines, rituals and thinking have long term implications. We will coach participants in strategies to prevent burnout, manage the ongoing feeling overwhelmed and promote emotional wellbeing. Additionally, we will challenge you to promote and implement meaningful mental health literacy strategies in your workplace and community.
Learning Objectives:
Discuss how the pandemic and other disasters experienced over the past two years emotionally impacted you and/or your employees/friends/family
Participants will be coached on strategies to prevent burnout, manage feeling overwhelmed and chronically exhausted by engaging in healthy activities that rejuvenate us emotionally.
Assess your ability to promote a meaningful mental health literacy strategy in your workplace or community
Intended Audience: Private Sector / Public Sector
---
Jason Haglund
Ag Rural Mental Health & Addiction Specialty Coordinator
COVID Recovery Iowa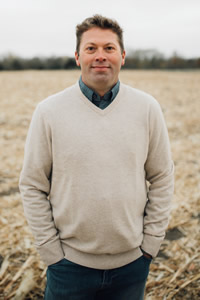 As owner of Haglund Consulting LLC., Haglund provides behavioral health subject matter expertise and executive coaching based in Story City. Understanding the uniqueness of rural Iowa, Haglund strays beyond his professional experiences and draws upon the lessons he has learned from his own multigenerational family farm. As co-owner of Boone County based Hickory Grove Family Farm, Haglund is the 5th generation to continue the family farming tradition. Keeping up with the constant evolving pace of science, technology, and management of uncertainty can be overwhelming. Haglund understands first hand juggling all of this is required to own and operate a technology informed, financially viable, sustainable family business. This unique perspective affords Haglund to lead engaging, relatable discussions on topics such as stress management, emotional wellness and burnout.
Haglund, an accomplished senior executive, delivers guidance, system design consultation, and educational trainings on suicide prevention, mental illness, addiction, behavioral health policy, crisis/disaster management, stigma, and stress. Haglund is leading a speciality team at the Iowa Department of Human Services implementing the FEMA crisis counseling program disaster response to the Pandemic and Derecho of 2020. This project draws upon in-depth expertise of the state behavioral healthcare system, mental health literacy, change management, and his deep agricultural roots.
---
Renee Schulte
Workforce Specialty Coordinator
COVID Recovery Iowa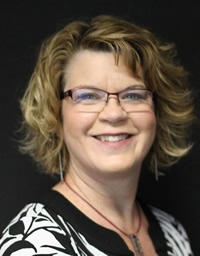 Renee Schulte has over 20 years of leadership experience in the mental health field at the national, state, and provider levels. Her work in the public and private sectors has given her a unique understanding of the complexities in this area. Renee is nationally recognized for her expertise in behavioral health policy, system design, policy and financial analysis, and strategic consulting. As a licensed mental health therapist, Renee has worked in many levels of care including psychiatric hospital, child welfare, and therapeutic foster care. As a legislator, she spearheaded the passage of mental health redesign in Iowa. She began Schulte Consulting, LLC in 2012. As a consultant she has worked with multiple states creating strategic plans, legislation and regulations. She has also used her expertise and unique background in government relations and consulting for both non-profit and for-profit providers of healthcare services. She is presently working as the Specialty Coordinator for Workforce: Essential/Non-Essential, and unemployed for Covid Recovery Iowa. She and her husband, Brent reside in Urbandale, Iowa.